Campfire have 2 new budget offerings, here we look at the Satsuma which uses a single balanced armature and has a detailed if slightly mid-centric sound signature, that works best when paired with a good source.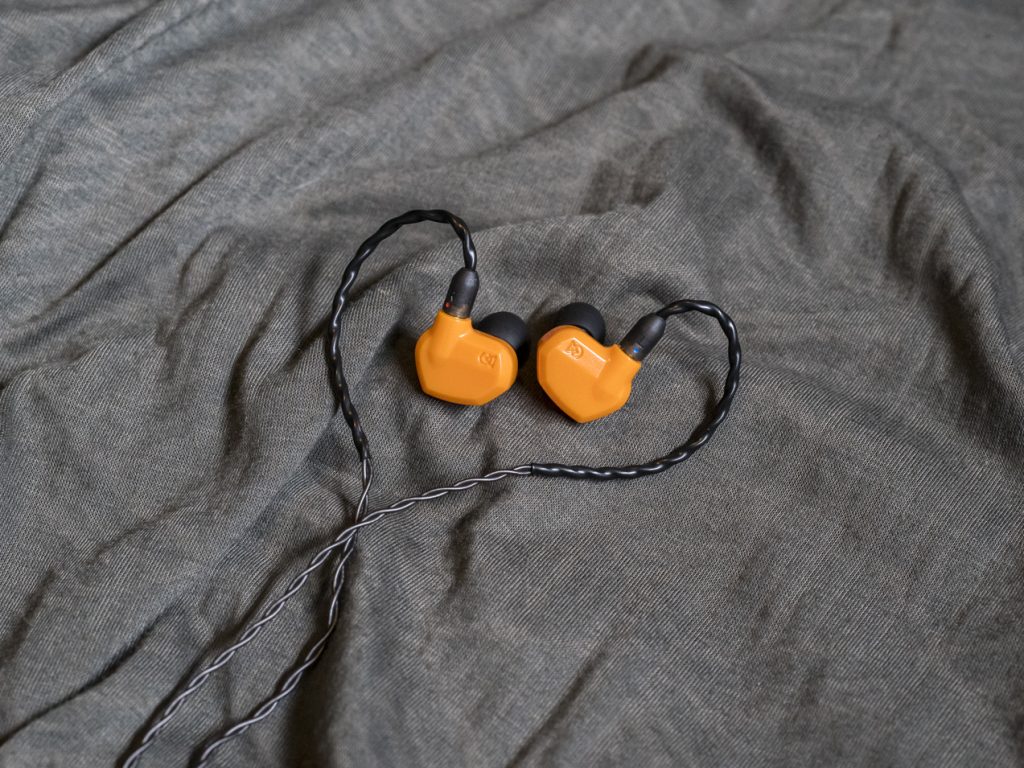 PROS
Small, lightweight and comfortable
Excellent build quality
Crisp and detailed sound signature
CONS
Some may find them to lack a bit of bass
Review Breakdown
Sound Quality

0

Features

0

Comfort

0

Value

0

Fit for intended purpose

0
Fit and Comfort
The Satsuma go for a more traditional in-ear monitor design but with a little bit of that Campfire Audio flare we all expect, they are bright orange and stand out from the crowd without looking silly in my opinion. I really like the colours Campfire have gone with, no longer are they using CNC machined aluminium, instead opting for ABS shells with a metal nozzle, these feel durable and are super lightweight too. The nozzle has a good length to it, which allows for a secure fit with the right tips.
Comfort is really good, the housings are a good size and shape and once you find a set of the right size eartips they are comfortable to wear for long periods of time. The cable is great, being soft and flexible, they definitely help make these easier to wear.
Compatibility
The Satsuma work best with slightly more powerful sources, they have to be turned up quite high on a phone to get good listening levels. They have slightly lower than average sensitivity (94dB) and slightly higher impedance than normal portable earphones (46.4 Ohms). They are quite good at picking up on source differences, and definitely sound better when used with a more powerful DAP.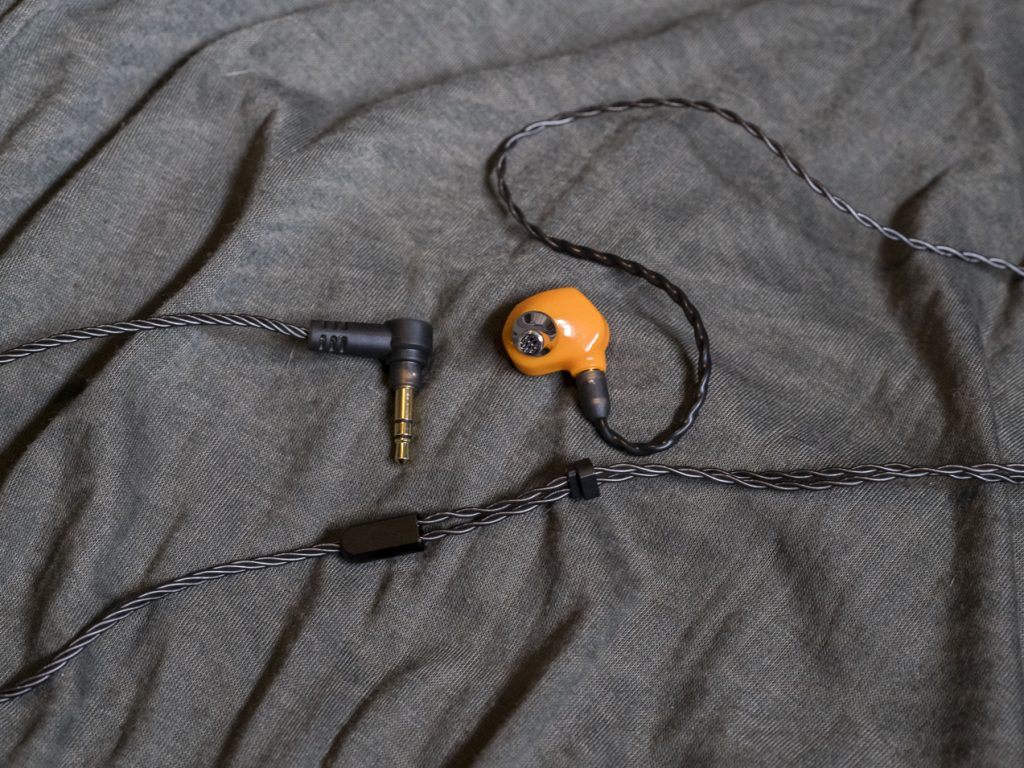 Sound
Bass: The Satsuma use a single BA driver, these tend to be a little limited when it comes to extension on the extremes, but Campfire audio are using a vented driver which helps a bit down low. These are tuned to sound tight and controlled, so don't expect a big and full low end, however they manage to have a good amount of kick and moderate rumble down low. There is probably enough presence down low to please most listeners and you can always increase it a little with EQ or even by using different eartips.
Midrange: The Satsuma do have a slightly mid-forward sound but they come across with good tonality and especially good detail retrieval here. There is a bit of an upper midrange lift that can bring out some sibilance in some tracks but for the most part they are well controlled. Heavy riffs are easily separated, vocals cut through with bite and they sound great with heavier tracks. The speed really helps keep layers separate and they never become congested.
Treble: The slight lift in the upper midrange / lower treble region definitely brings out a bit of energy, but luckily I don't find them to be too exaggerated or fatiguing. I would say that they might not have the most realistic sounding treble, but when it comes to knowing where the sounds come from in the mix, or if you appreciate hearing every tap and crash these really do a remarkable job. The extension isn't overly remarkable, they extend more than most will notice with minimal roll-off, however the presentation is up front and engaging without becoming too hot or bright.
Soundstaging and Genres
The Satsuma have quite an intimate midrange, whilst the soundstaging is a little limited in terms of width and height the separation stops things from sounding too congested or closed in.
I have actually found the Satsuma to be a great all rounder but the bite in the midrange is great for vocal centric tracks, and the controlled nature of them also means they do well with metal. More bass oriented tracks are not the Satsuma's forte however, check out the Honeydew for those kind of tracks.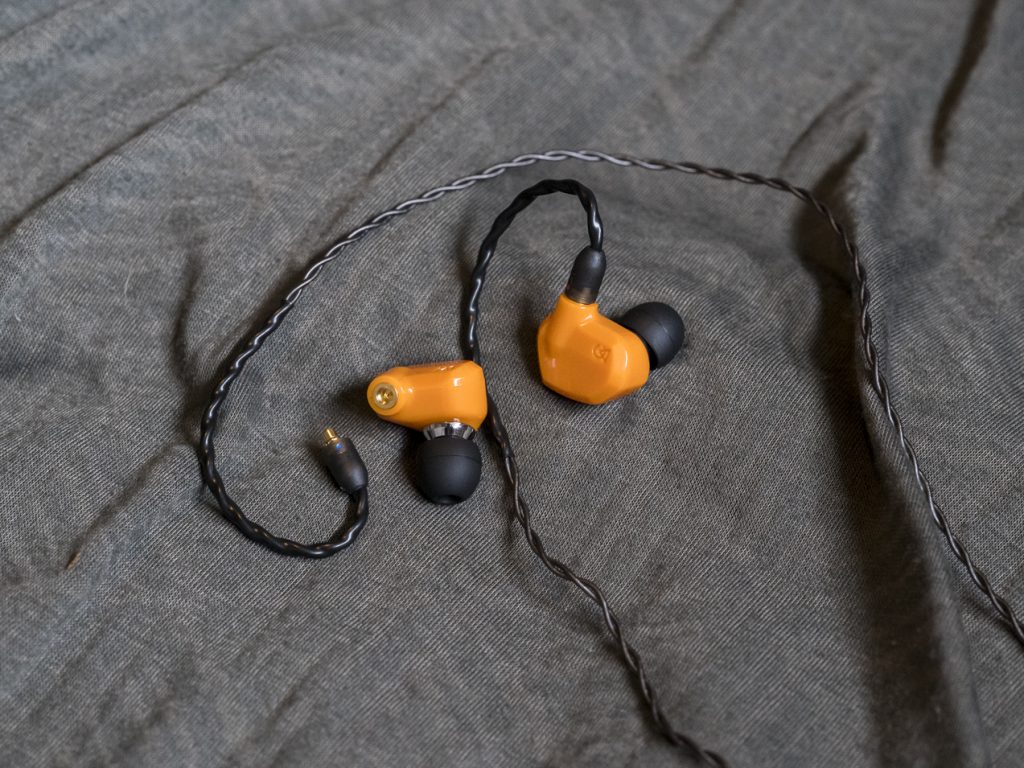 Who is it for?
Those looking for clarity and a controlled sound signature
Lovers of vocal centric music / rock with guitars
Guitarists / vocalists looking for a monitoring IEM
Conclusion
Campfire Audio have done a great job with the Satsuma, especially considering they are only £199, it is a logical successor to the Comet but sounds a little more complete and balanced overall. This is one for those who enjoy a controlled and detailed sound, especially in the midrange. If you are looking for bass, the Honeydew has you covered, if you are looking for a crisp and clean sound though the Satsuma should fit the bill for a very reasonable price. It is comfortable and has excellent top to bottom extension, it sounds very accomplished for a single driver model.