Noble's latest true wireless earphones, the FoKus Pro, offer up a powerful and fun sound with premium build quality and easy to use features.
PROS
Fun, Engaging and Full sound
Incredible build quality
Easy to use
CONS
Sound could be more refined
Bulky housings and wide nozzles make the fit a bit tricky
Review Breakdown
Sound Quality

0

Features

0

Comfort

0

Value

0

Fit for intended purpose

0
Fit and Comfort
The Noble FoKus Pro are quite bulky, and depending on your ear shape and size they will stick out a little, but they are well designed and the nozzle length means they provide a secure fit. The nozzle is a little on the wider side, but once you settle on the right size tips they fit securely for daily use.
Comfort I found to be good, with the right tips I found myself being able to use them for hours on end without any discomfort. I did find that due to my odd ear shape, the housings did not sit very well in my ears and stuck out quite a lot, but that again is down to ear shape and everyone will have a different experience here. The lightweight nature of the housings also helps when it comes to overall comfort.
Features
The FoKus Pro have all the main codecs (AAC / SBC / aptX / aptX Adaptive) which is great for the sound quality side of things, they also offer up around 7.5hrs of battery life when used at 50% volume, the case provides and additional 8-10 charges. They use touch controls, so one tap on either earbud will play/pause the music, double/triple tap on the Left will increase/decrease volume and on the Right will skip tracks. You can answer and reject calls, and also with a long 5s press on either side you can bring up your phones voice assistant.
Noble have a dedicated app for the FoKus models, it's available for both Android and Apple users, the app has a 10-band EQ along with EQ presets and also a feature that tailors a custom EQ curve based on a hearing test. The tailored EQ is something I personally would not recommend, when I tried it I ended up with bad clipping from the earphones, so I would stick to the custom 10-band EQ or one of the presets.
Noble haven't included ANC or Ambient mode with the FoKus Pro, these focus on sound quality over having lots of features, which is fine by me. They are also not waterproof, so whilst they can survive the odd workout they advise against using them in the rain/shower. The FoKus Pro use a triple driver hybrid setup with a single dynamic driver for the bass along with 2 balanced armatures for the mids/highs.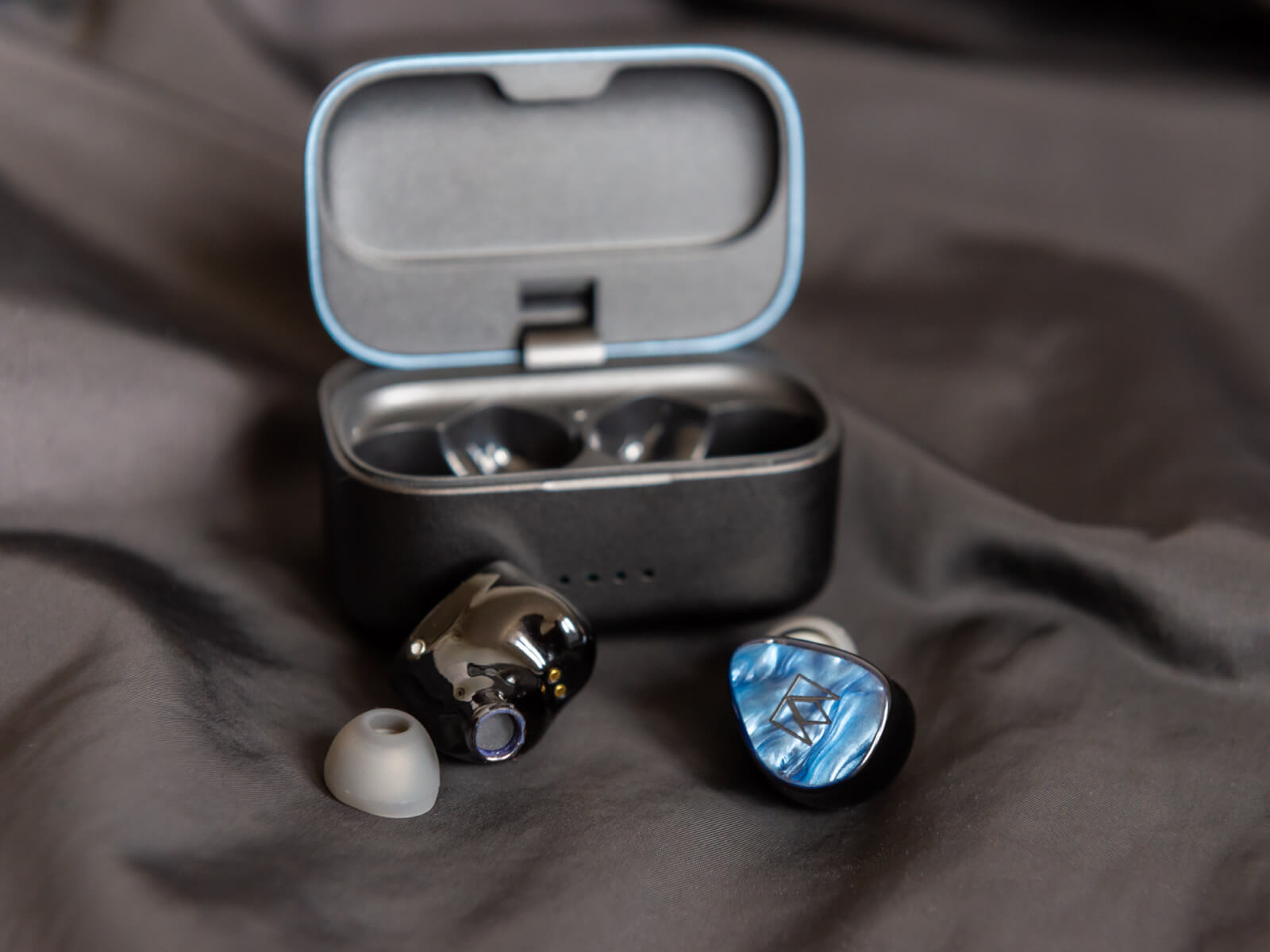 Sound
Bass: Noble have gone for a tuning that favours a sub-bass lift that is quite apparent when it comes to certain tracks, there is a sudden wave of sub-bass that can be a little overwhelming at times. These are not the tightest, or most accurate down low, there is a bit of bloat and they are quite full sounding overall. These have a slightly more fun tuning, that is engaging but a little too much at times. If you are looking for an accurate and clean sounding earphone, these are not it, but if you do want something that is fun then these are worth a listen. The sub-bass boost is something your brain will quickly adjust to, and it is very easily tuneable via the EQ in the Noble app.
Midrange: Despite the slightly bloated sub-bass, the midrange is seemingly unaffected and comes across quite clean and up-front, it's not pushed back in the mix which is appreciated. There doesn't seem to be any harshness here, there is good detail and clarity and luckily there is only a hint of sibilance at times in the upper midrange. Both male and female vocals cut through the mix with good tonality, and there is great separation between them and other instruments in the midrange. When called for they can have a very natural sounding midrange, especially during calmer tracks.
Treble: The treble is well presented on the FoKus Pro, with a good amount of presence and sparkle. They do occasionally sound a little peaky, but I have found this doesn't often result in listening fatigue. The treble adds some energy to the sound, and also some air too, these actually have quite an impressive amount of air and space. The treble can take quite some EQ'ing too so it is easy to tailor the sound to your liking, but what is there is very well presented if at times a little sharp. Tonality wise though they are good and come across well defined and realistic without sounding metallic or splashy.
Genres and Soundstaging
The FoKus Pro are a fun, punchy and engaging earphone that tend to play best with more modern recordings, pop/hip-hop and slower alternative rock sounds really fun through them, but things needing a little more neutrality can come across a little too full and at times bloated. They do however seem to just about have enough control to do a good job with metal and faster paced genres too.
Soundstaging is actually one of the better parts of the FoKus Pro, having quite and open and spacious sound there are plenty of out-of-head moments along with each instrument being easily placed within the soundstage.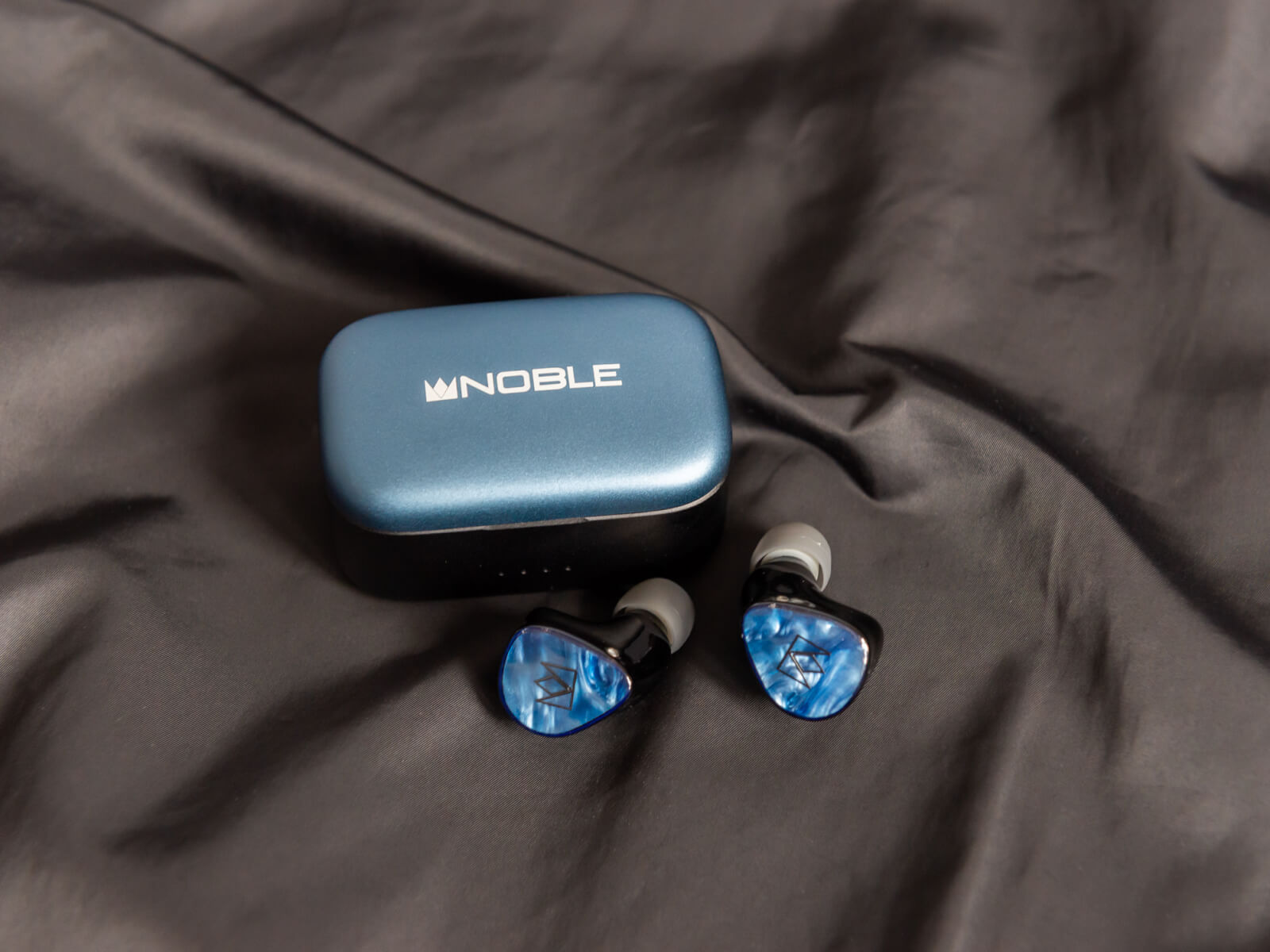 Who are they for?
People wanting a high quality yet engaging and fun sound signature
Those looking for a unique and well designed premium true wireless earphone
Conclusion
The Noble FoKus Pro are an interesting product, more and more brands are bringing out hybrid true wireless earphones (for example the Lypertek Z7) and aiming them at the premium audiophile market. However some will do it better than others, the Noble feel incredible and are very well presented in terms of build quality and looks but I do feel they are not quite as refined in the sound quality department. The sub-bass boost is a little too overwhelming at times and there is a little harshness in the treble. This is not to say the Noble are a bad product, as they have a lot of very likeable traits, but I feel these do need a little tweaking in the EQ department to really sound their best.