Introducing Campfire Audio's all-new Andromeda 'Emerald Sea' and Solaris 'Stellar Horizon' earphones. Unlike past updates, Campfire Audio has completely redesigned both the Andromeda and Solaris from the ground up. Using newly developed technologies and creating an enhanced ownership experience, Campfire Audio is forever looking forward. Exploring new horizons for a better sounding future.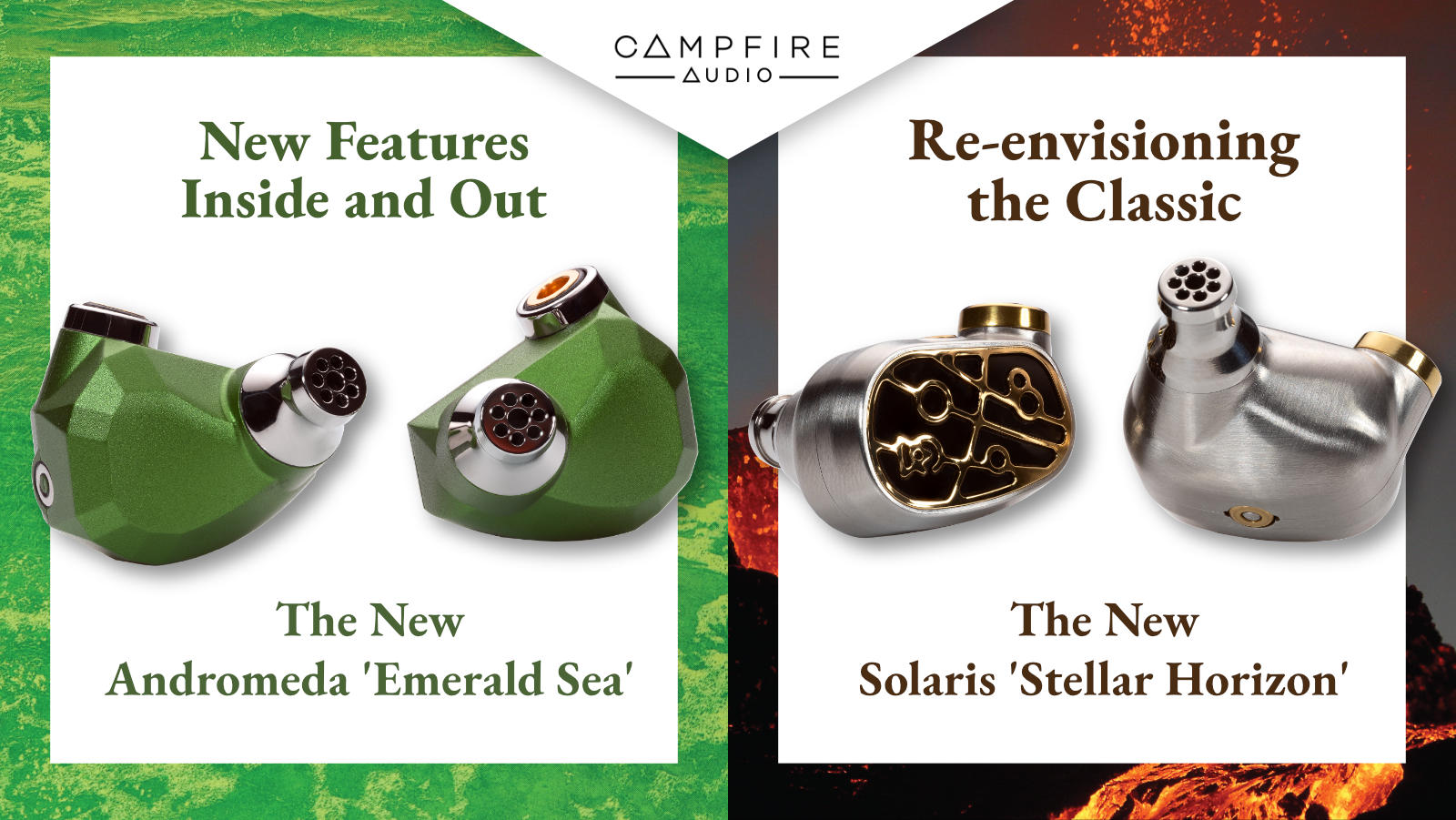 Campfire Audio Andromeda 'Emerald Sea'
The Andromeda 'Emerald Sea' has been completely redesigned inside and out. While drawing from their past experience, the tides of the Emerald Sea bring both fond memories and warm waves of optimism for the future.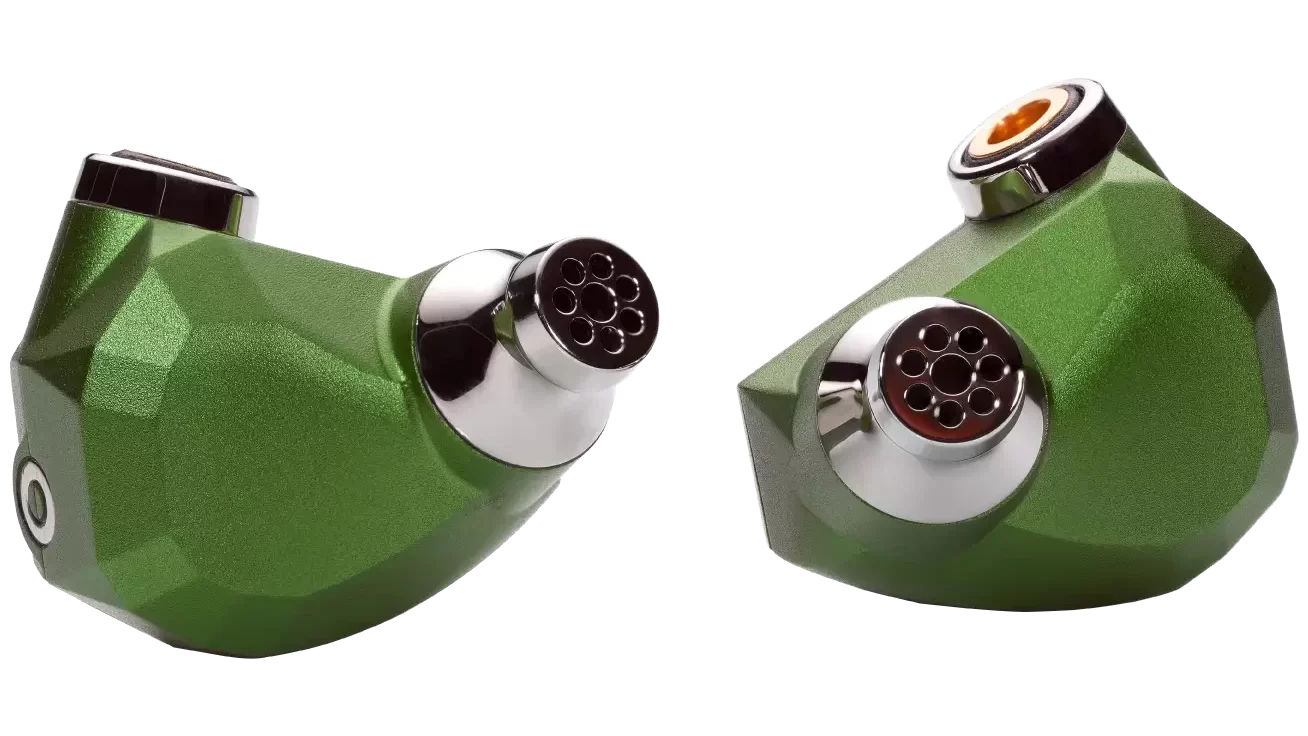 New Ergonomic Shell Design
An all-new machined aluminium shell in the classic Andromeda Green. Updated with a smaller shape and smooth contours, this is arguably the most comfortable Andromeda yet. The new shape, coupled with their new stainless-steel fasteners and MMCX capture, creates a sleek, striking, wearable earphone while staying true to the legacy of the Campfire flagship.
New Acoustic Design
Five all-new, custom, dual-diaphragm balanced armatures bring the latest in driver technology to the Andromeda. With lower distortion and greater stability and resilience. Coupled with re-engineered internal acoustic geometry and newly designed 3D-printed driver housings, this iteration of Andromeda delivers an exceptional sonic experience.
New Sound
Andromeda 'Emerald Sea' features an expanded acoustic range. Lower sensitivity that puts the listener in control, and a sweet analogue glow to its sonic signature.
Technical Specs:
Frequency Response: 5Hz – 20kHz
SPL: 94dB @1K = 11.84mVrms
Impedance: 6.375 Ohm @1K
THD: <0.5%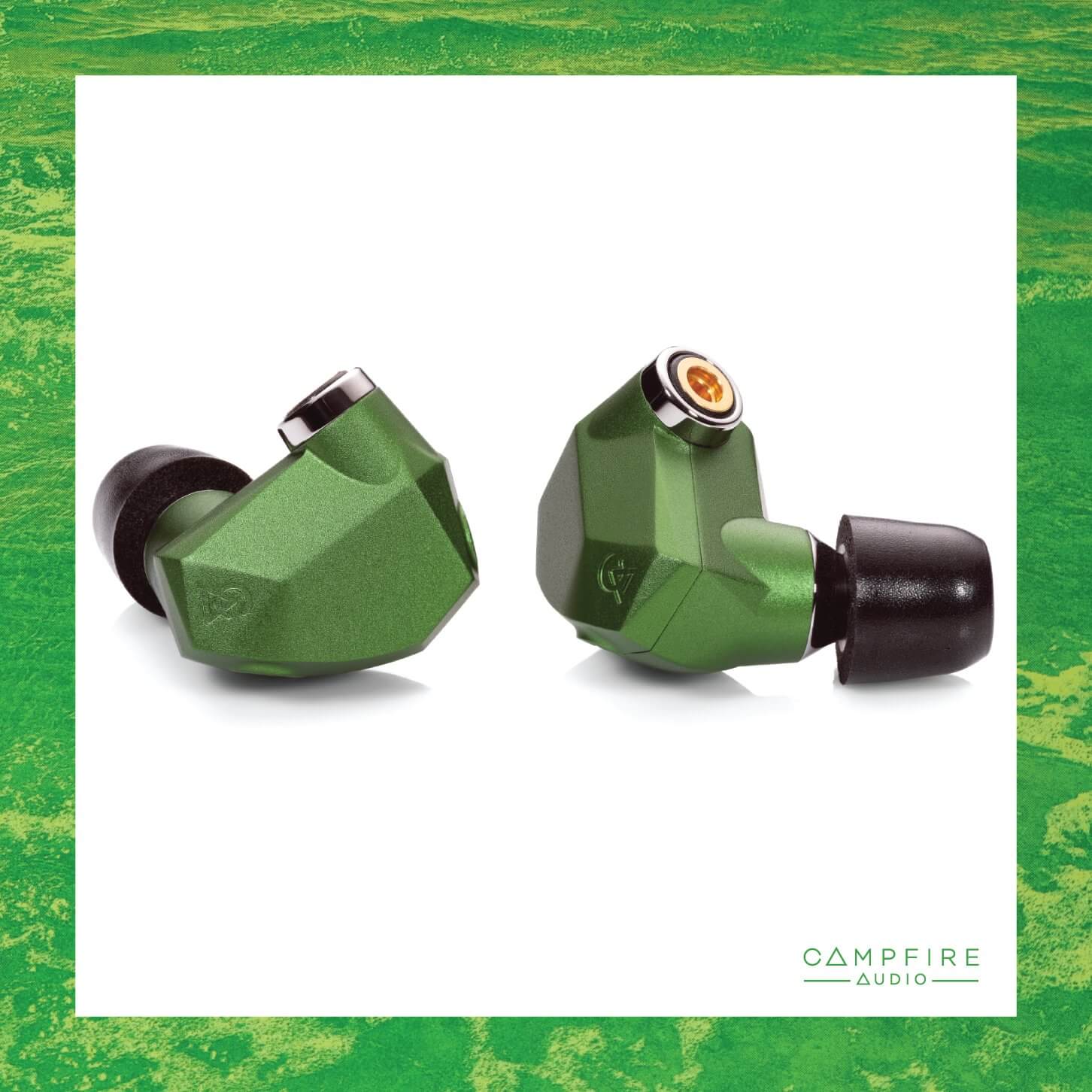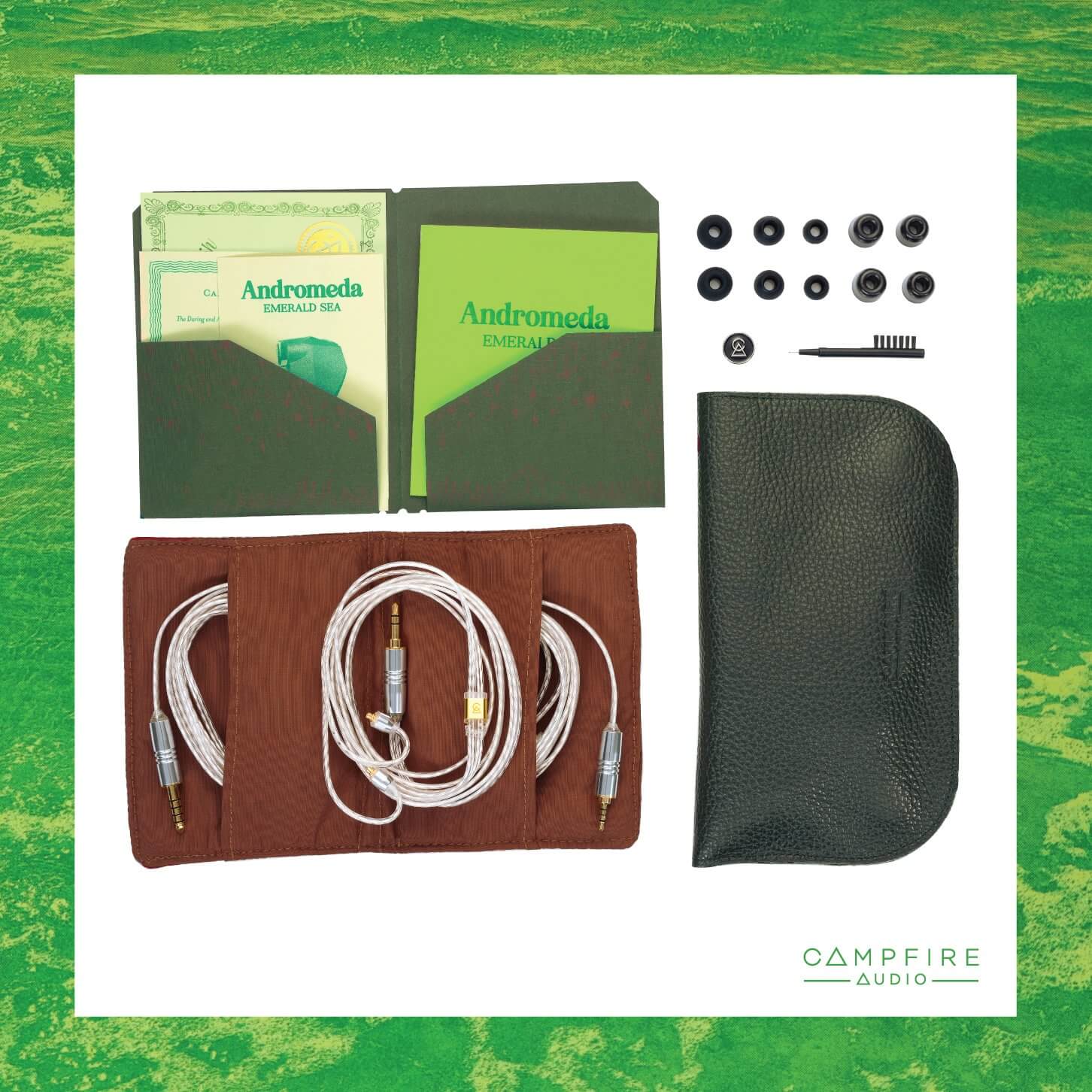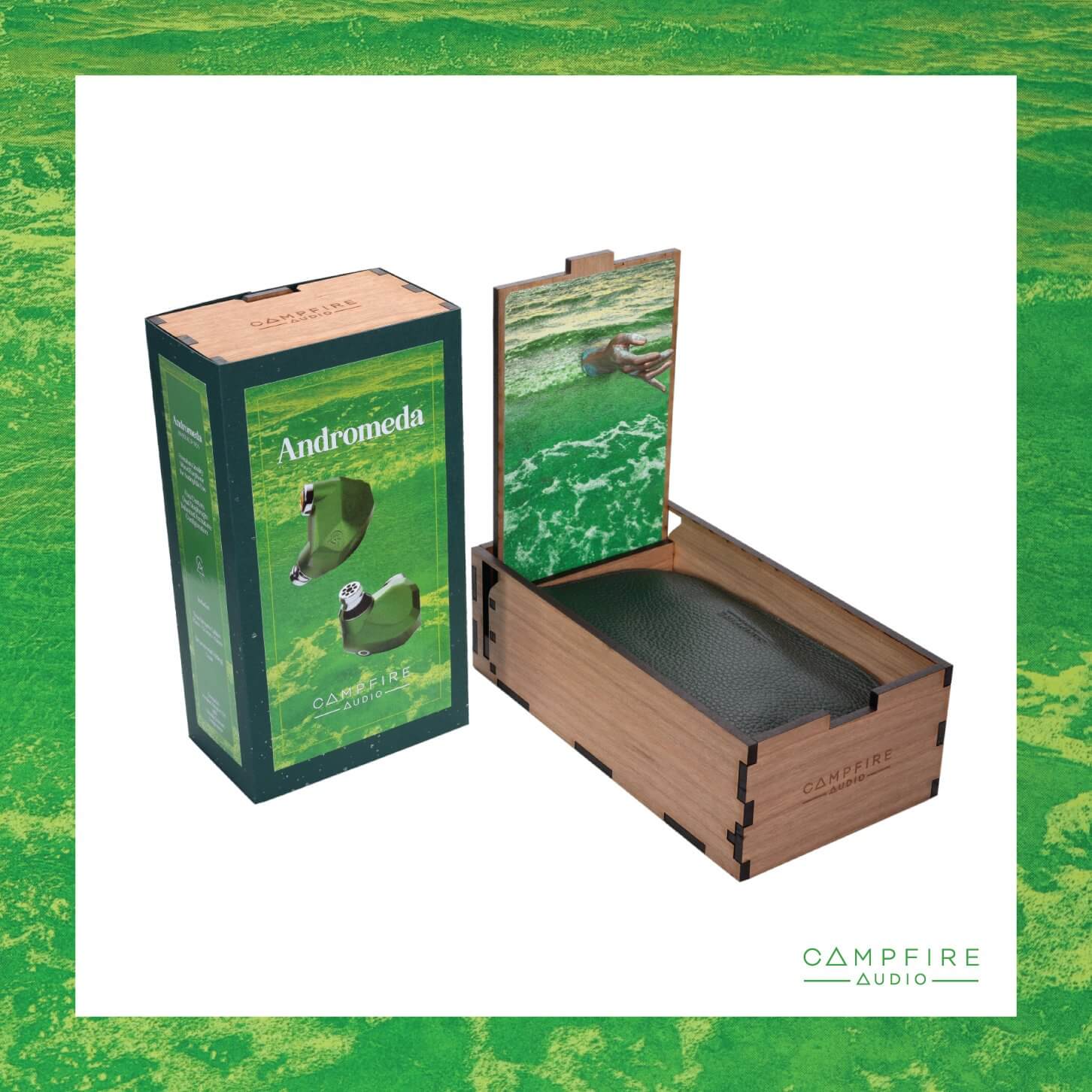 Campfire Audio Solaris 'Stellar Horizon'
The Solaris 'Stellar Horizon' represents a full re-envisioning of another classic Campfire Audio IEM. This top-to-bottom revolution captures the essence of what makes the Solaris the legend it is today. While simultaneously elevating it to a brand-new horizon.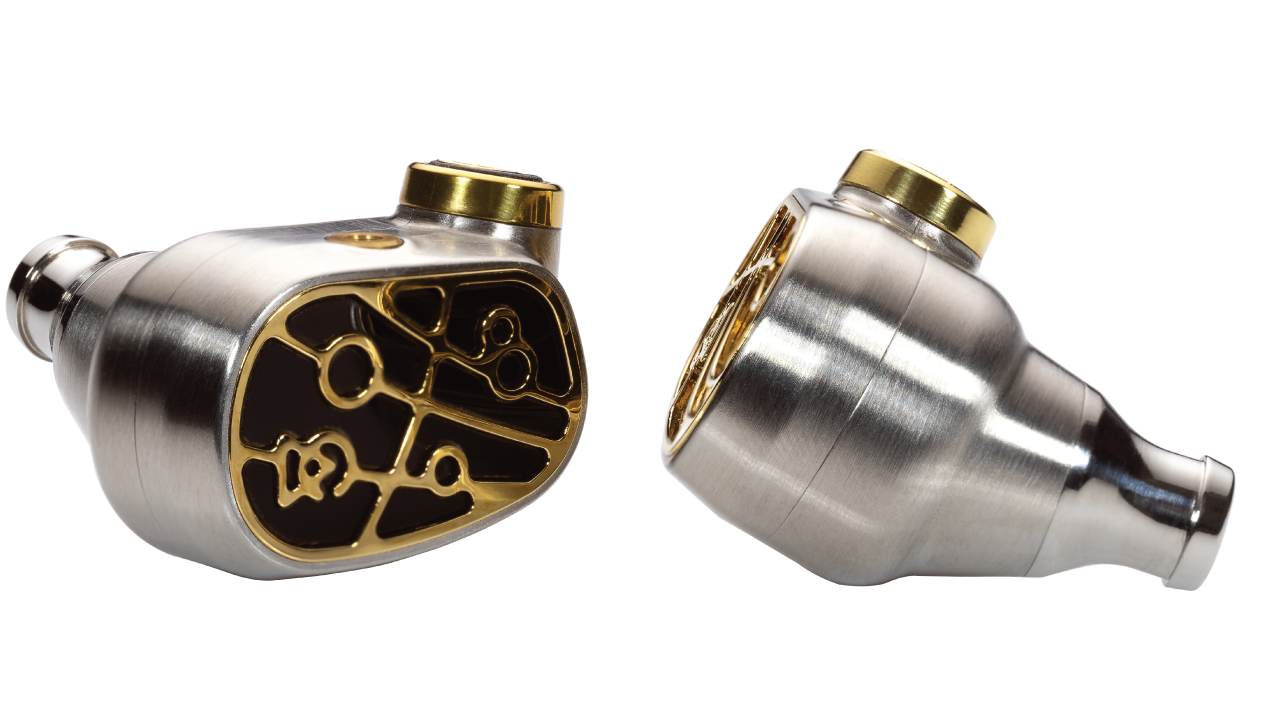 New Ergonomic Shell Design
The Solaris 'Stellar Horizon' combines elegance and durability with precision machined and brushed stainless steel housing. Accented by brass fasteners and MMCX capture. A custom gold PVD inlay contrasts with black, laser-cut acrylic to round out Solaris' stunning presentation and immaculate build quality.
New Acoustic Design
Revolutionising Solaris' internal components are two new pieces of driver and driver treatment technology. Three custom dual diaphragm balanced armatures create more output, high-end extension and less distortion. This is coupled with their new Radial Venting surrounding the 10mm ADLC dynamic driver. Creating a greater air volume and expanding the physical space in which the driver operates. This creates a greater soundstage and a more even dynamic driver performance.
New Sound
Ascending to a new peak of sonic performance, this iteration of Solaris creates an undeniable energetic flow. Incredible versatility means that Solaris will melt through any genre in its way. Powerful, accurate bass drives rhythm to your core. Tracks erupt into a massive chasm of soundstage, with high-end extension, detail, and imaging unprecedented in the lineage of Solaris.
Technical Specs:
Frequency Response: 5Hz – 20kHz
SPL: 94dB @1K = 9.145mVrms
Impedance: 4.40 Ohm @1K
THD <0.5%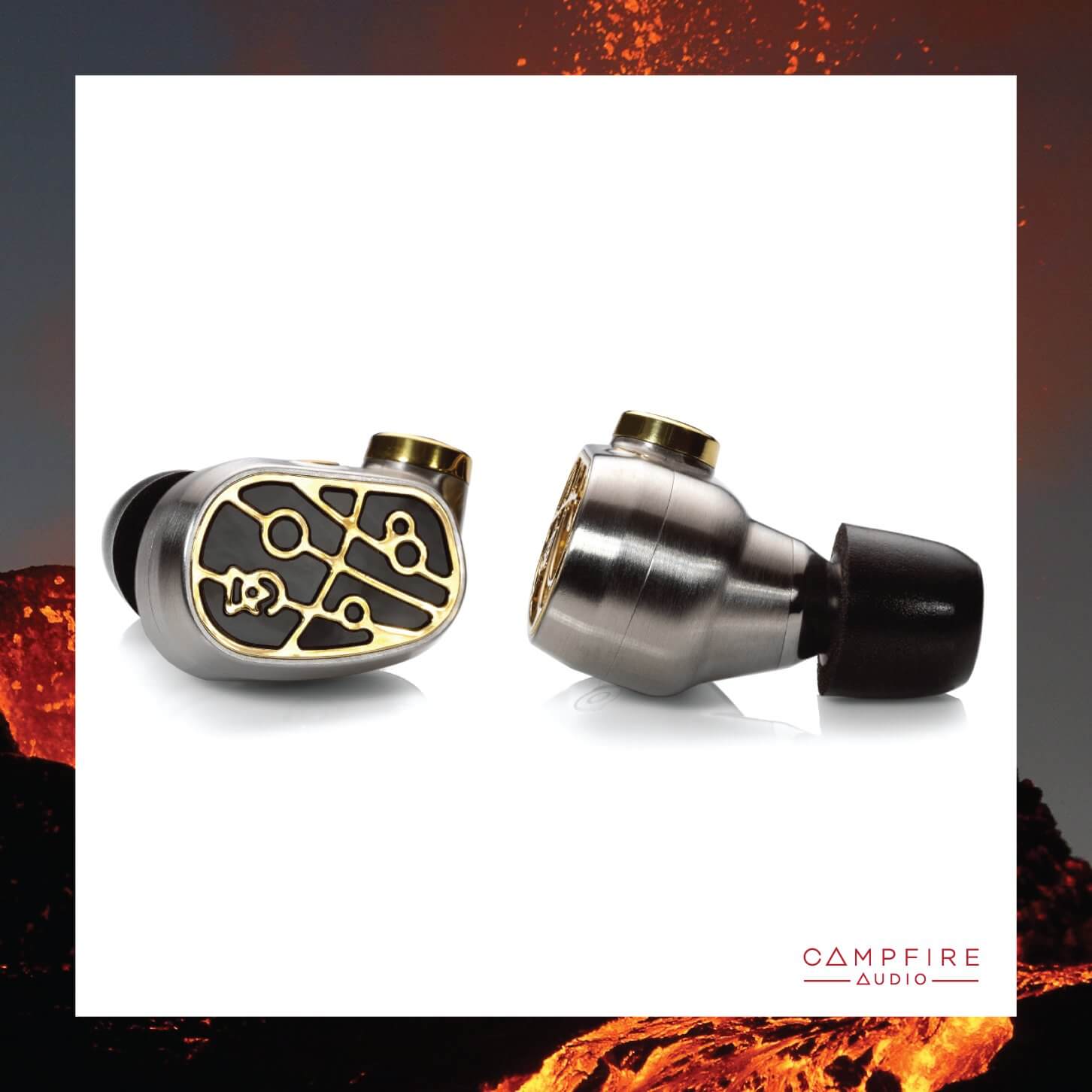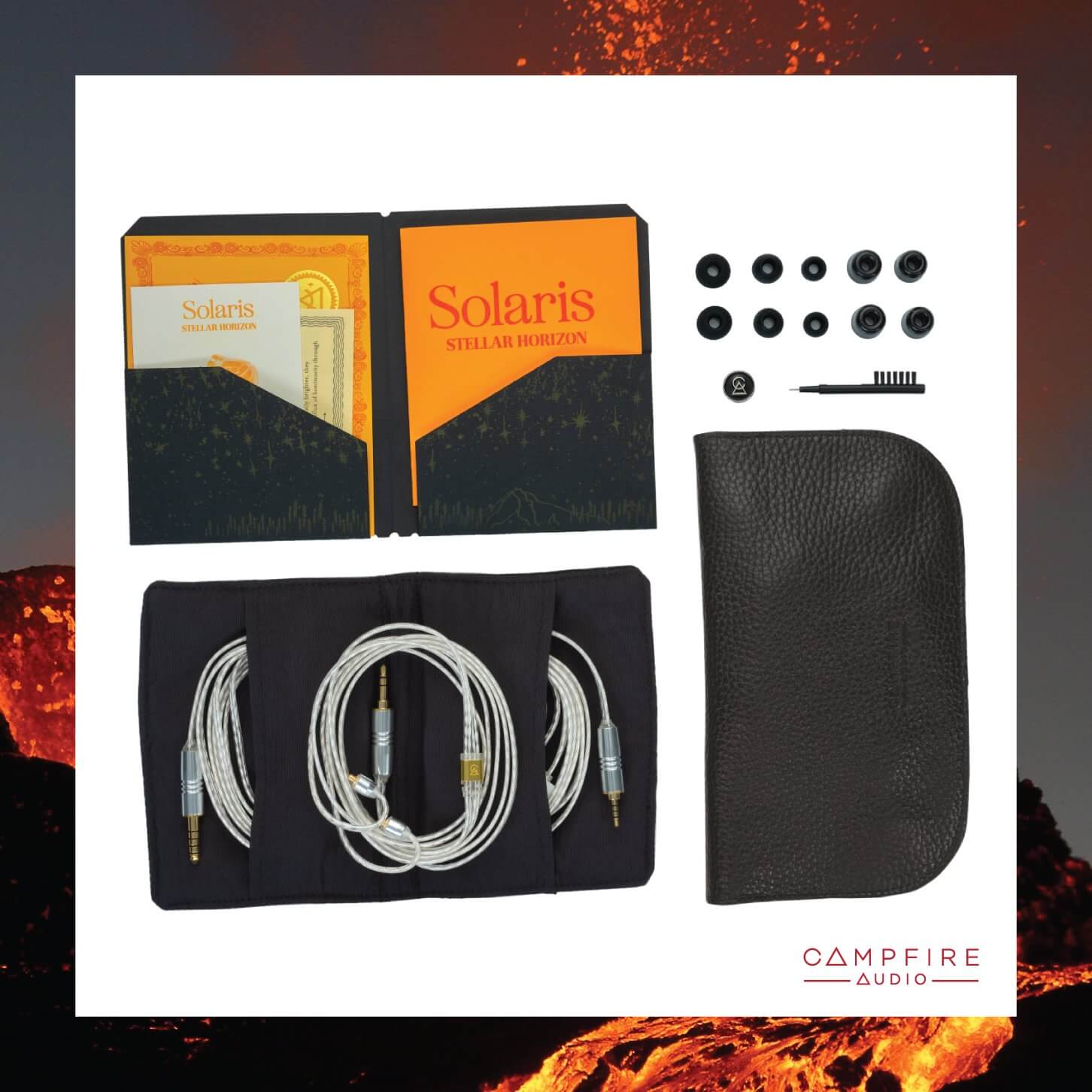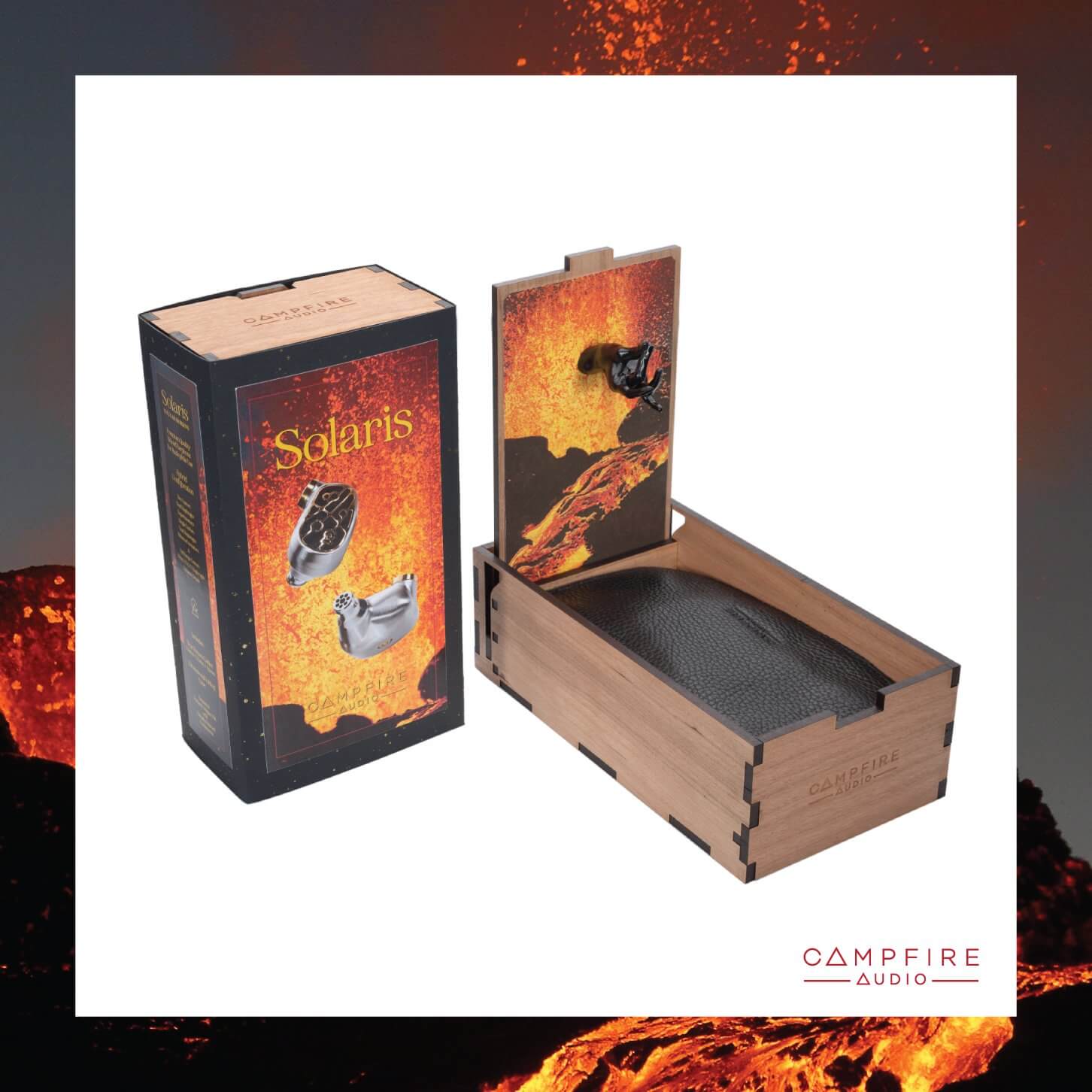 Accessories and More
Both models are supplied with an impressive amount of accessories (as seen below). They are also supplied with Campfire's new Time Stream cables. Silver-plated copper conductors with Berylium copper MMCX connectors. You get three cable types: 2.5mm balanced. 3.5mm stereo and 4.4mm balanced terminations.
To complete the experience, the new Andromeda and Solaris are both shipped in a completely unique presentation box. Created individually by the Campfire Audio team in their Portland Oregon workshop. This is something that has to be seen to be fully appreciated.
All Models are Now Available via Hifiheadphones!
More News about Campfire Audio and their latest releases here