BEST EARPHONES 2023
We know how important it is to find the right earbuds; whether they are for your smartphone, music player, DAP, laptop, tablet or hi-fi system. Whether you call them in ears, IEM, in-ear headphones, earphones, earbuds, or anything else, this is the post for you. We've gathered our picks for the best earbuds that you can buy today. Welcome to our Best Earphones 2023 breakdown!
BEST EARPHONES UNDER £50
1. final E500 Wired Earphones – £19.99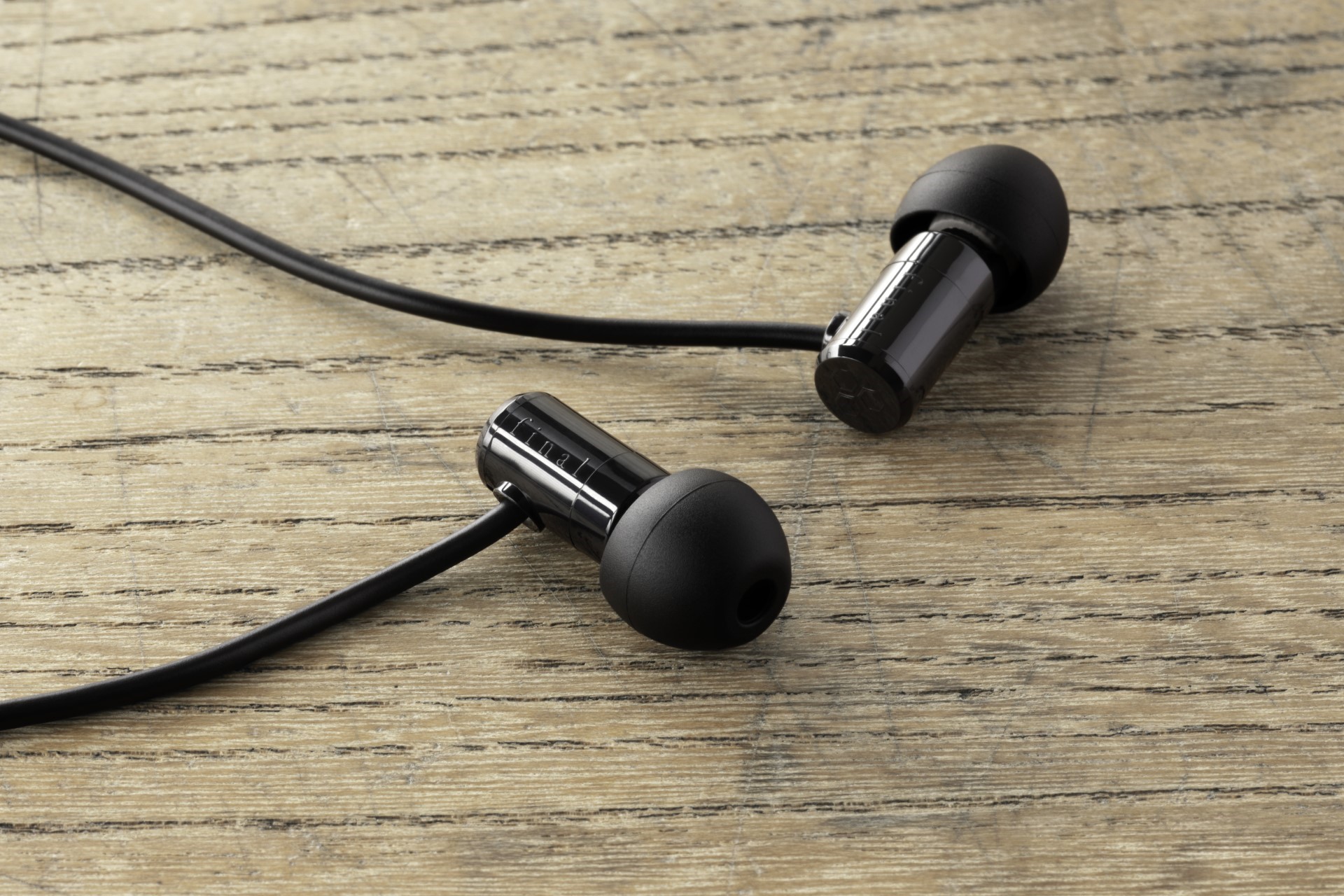 Designed with gaming and VR users in mind, the E500 delivers impressive spacial awareness and pin point accuracy. These qualities don't only favour gamers – they give music an edge with clear imaging and a soundstage that brings you right into the mix. All of this for under £20 makes them a no brainer for those looking for a budget wired earphone.
READ MORE: Final E500 In-Ear Headphones Review
2. SoundMAGIC E11/E11C Wired Earphones – £41.99/£52.99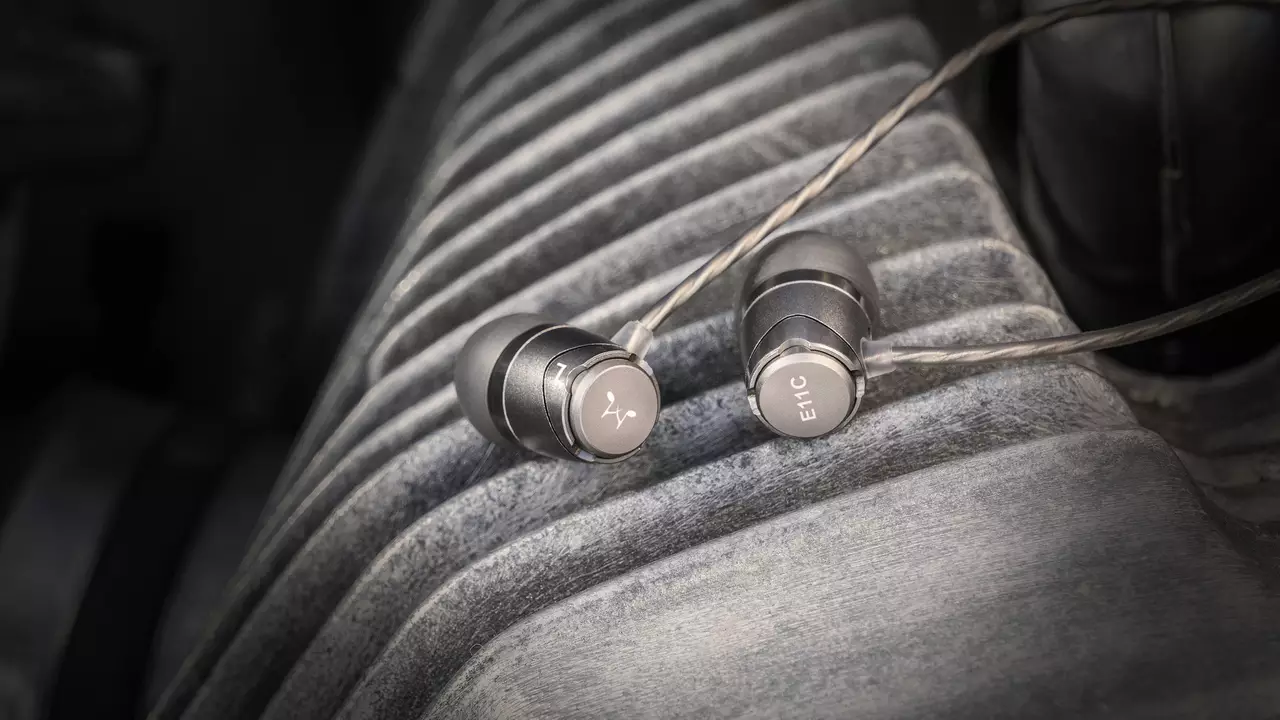 With various SoundMAGIC models already available, what can the E11/E11C bring to the table? Well, Everything! We have found the E11 to be a grown-up earphone with a keen knack for giving a clear and accurate presentation across the board. A truly impressive earphone for the price and in 2023 it is still the wired budget king.
READ MORE: SoundMAGIC E11C In-Ear Headphone Review
BEST EARPHONES UNDER £100
3. final VR2000 Virtual Reality In Ear Isolating Gaming Earphones – £59.99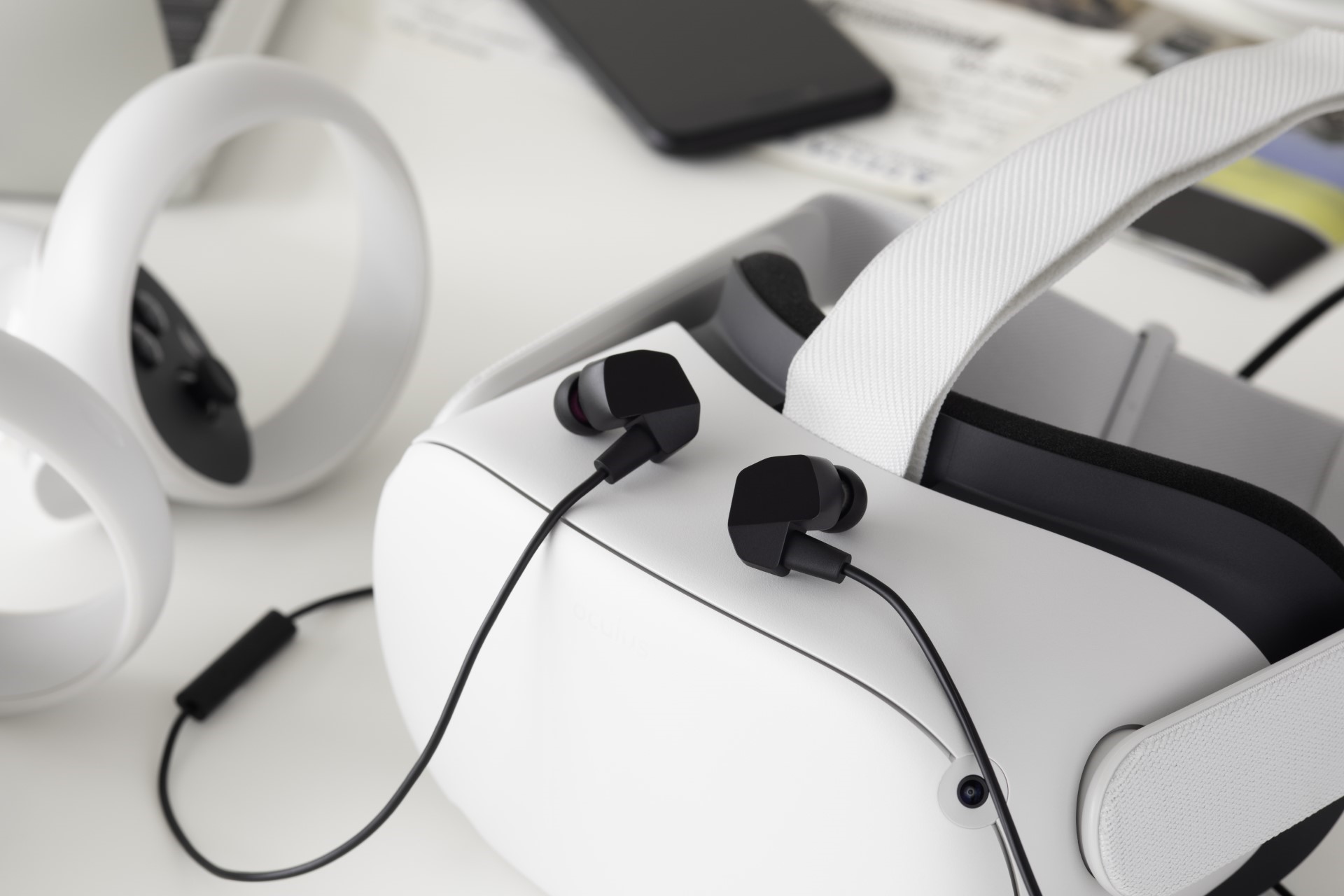 The VR2000 builds on the immense success of their gaming earphone predecessor the VR3000, which is known for their overwhelming spatial expression. The VR2000 focuses on the rapid response and aims to make object sounds within game audio more noticeable. Many typical gaming earbuds and headphones emphasize an exaggerated sound quality, aiming to accentuate sound effects for a more dramatic experience for the user. But in competitive gaming such as arcade fighting (Tekken), FPS (Apex Legends), Third person shooters such as Fortnite or rhythm games sich as Osu! it's no exaggeration to say that the player's quick judgment in reacting to sound effects can largely influence the outcome of each round. The VR2000 is a set of professional-grade earbuds developed specifically for players who are serious about winning.
READ MORE: final VR2000 Gaming Earphones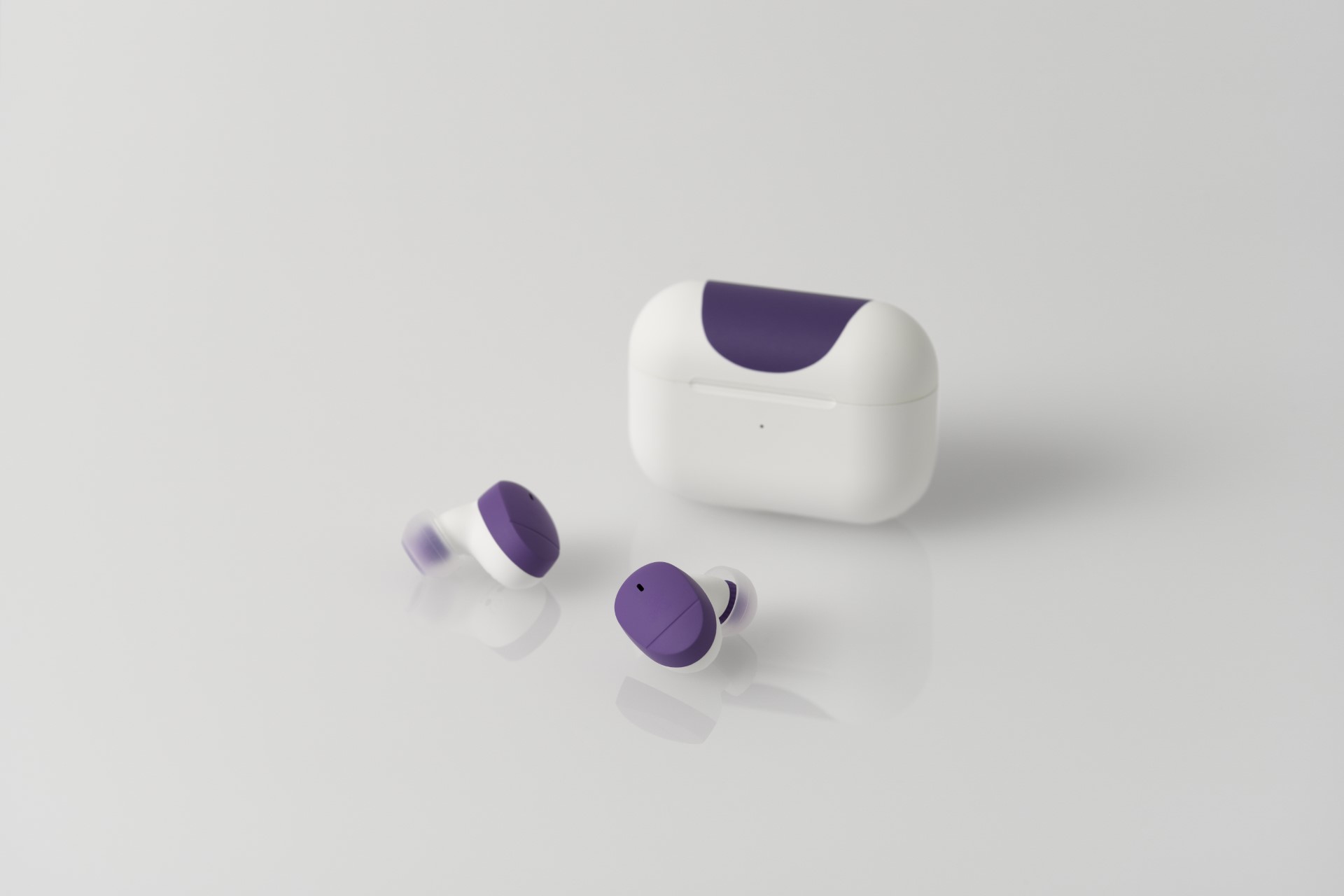 Final Audio have collaborated with Dragonball Z to produce 3 iconic and unique models based on main characters. The Frieza model is specifically designed for ASMR content. But it is also perfect for watching movies, animations and videos In general. Absolutely one to consider, if you use your earphones more for Audiobooks/ Movies over music (although they are great at that too!). They are also really small and light, so perfect for those with smaller ears or those who find it difficult to find a pair of buds that are comfortable and a great sleeping buddy (for when listening to music in bed is your thing)!
READ MORE: final x Dragon Ball Z – Frieza
BEST EARPHONES UNDER £200
5. final ZE3000 True Wireless Earphones – £119.00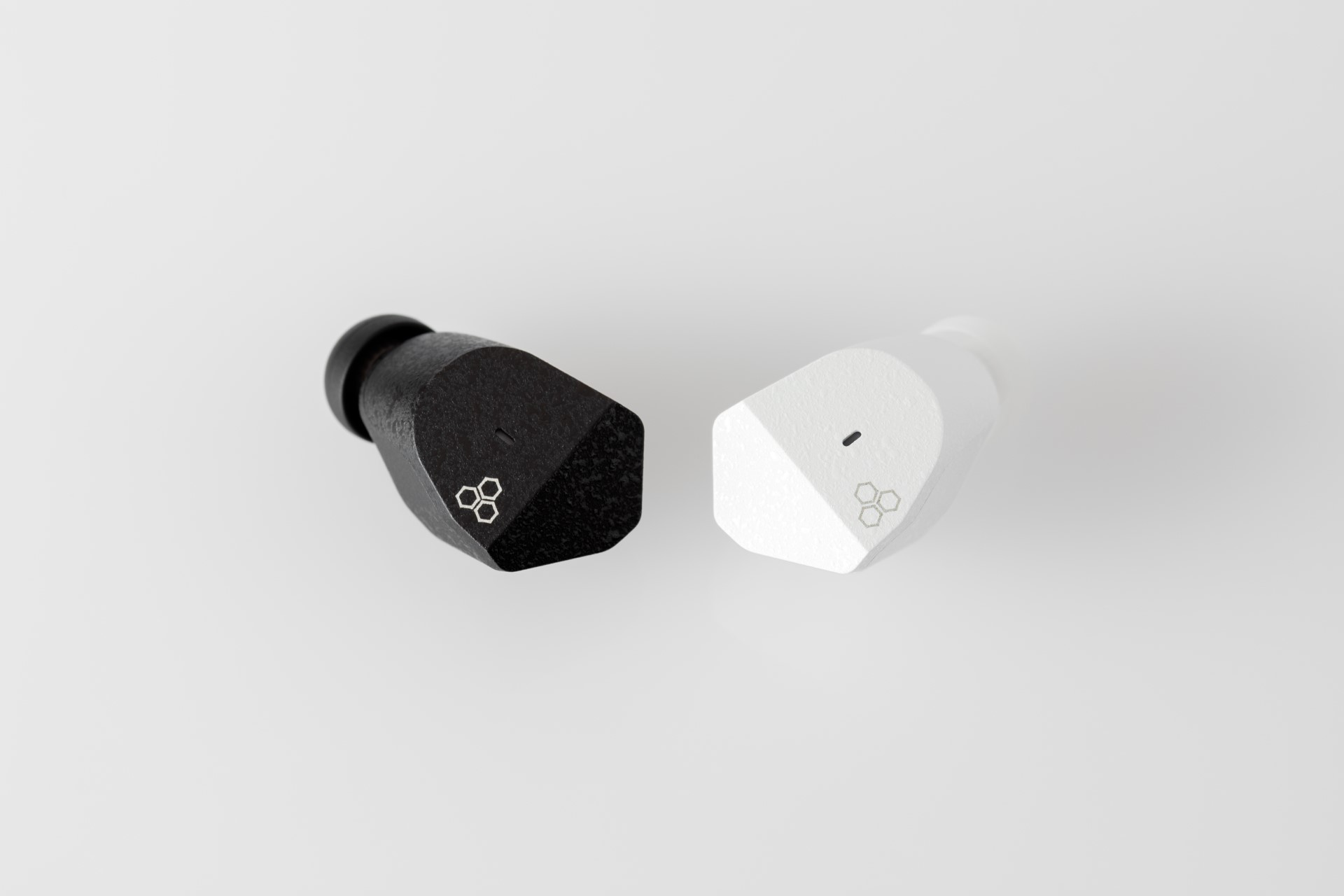 True wireless earphones for the audiophiles and purists out there. The final ZE3000 don't have many of the bells and whistles. They have no ANC, no ambient mode nor wireless charging. However they were designed from the bottom up for ultimate sound quality and in that they totally succeeded. They also look abolutely fantastic and fit perfectly. What more could you ask for at £119!
READ MORE: final ZE3000 True Wireless Earphones Review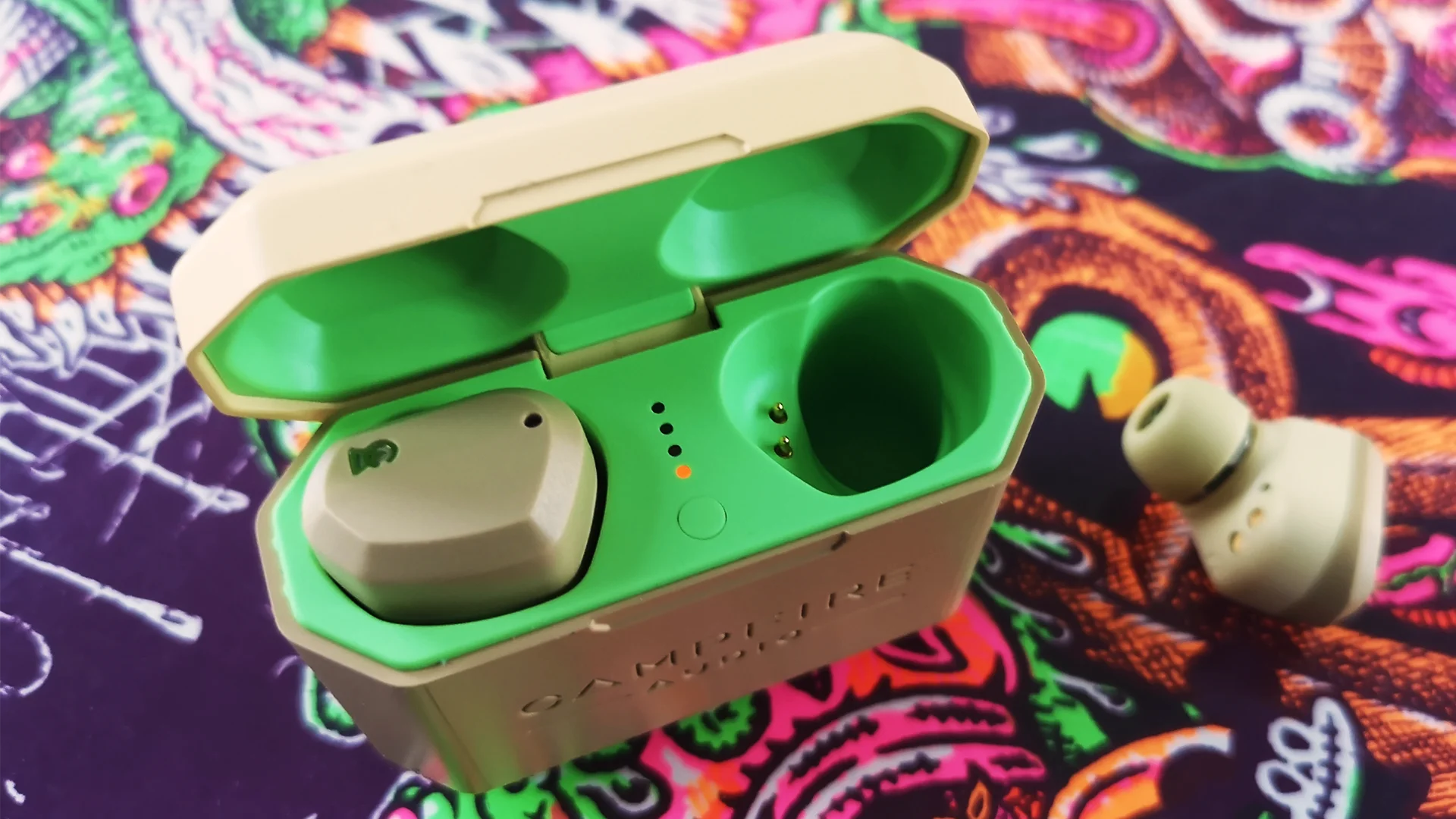 Considering you can spend the same on Sony, Bose, Sennheiser and Apple – the Orbit provides audio that surpasses what the other popular brands would only dream of. Yes, you don't get noise cancelling or fancy app tech with 1,000,000 features. What you do get is a product made by one of the best in the audio biz, and sound that you would normally need to pay over £1000 for…
READ MORE: Campfire Orbit Review
BEST EARPHONES UNDER £500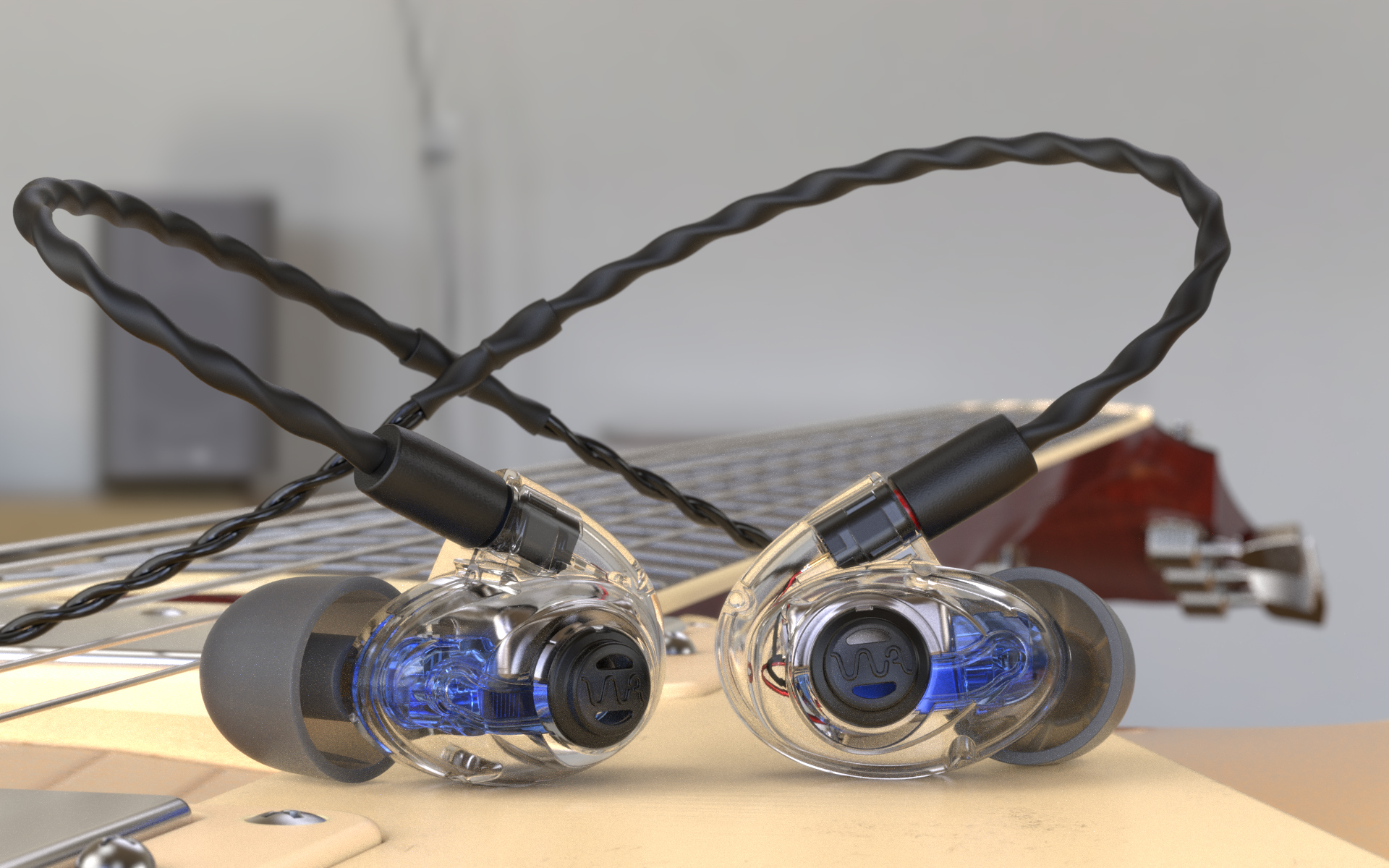 Stage musicians rejoice! Musicans of the past were limited to selecting either an isolated in-ear monitor mix or an immersive wedge based experience for monitoring. With the Am Pro X20 you can now enjoy both the energy and input from the audience, as well as from other performers and the stage. With Westone Audio's exclusive StageSense Ambient Technology you are in total control of your musical environment. You can enjoy full-range frequency response from your in-ear monitor signal, hear and feel your surroundings and engage with fellow performers and your audience like never before. The AM Pro X series is a recommended universal solution for on-stage monitoring and band practice.
READ MORE: Westone Audio Pro X20
8. Final ZE8000 – ANC TWS Earphones £299.00 (Currently on Special Offer for £199.00!)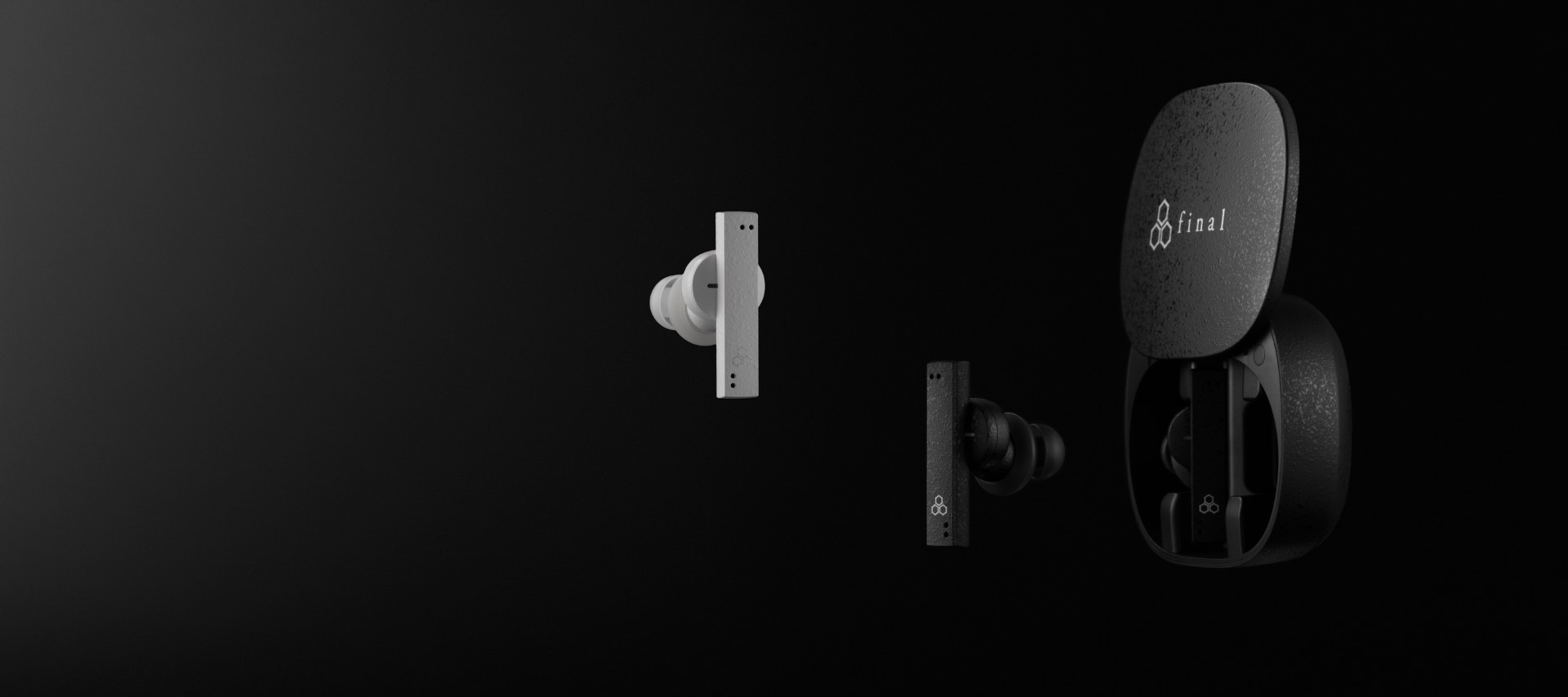 Final's flagship TWS earphone is finally here and a cause for celebration by many audio fans out there. The design is like nothing else out there today. The looks and comfort of these earphones are unique and extremely effective. Add to that a fantastic sound quality that challenges some of the finest wired earphones out there as well as all the bells and whistles you expect from a TWS earphone these days and you have quite the package.
READ MORE: Final ZE8000 Review
Final's new addition to the "A" series, The A5000 is a wired IEM that punches far above it's price in terms of sound quality. Style aside, the bass is powerful and tight, the mids and the highs fabulous. Final have proven time and time again that you do not need to spend an arm and a leg for a quality earphone. For anyone looking to upgrade their gear on a budget, look no further. Final Magic for £259.00? Yes please.
READ MORE: Final A5000
BEST EARPHONES OVER £1000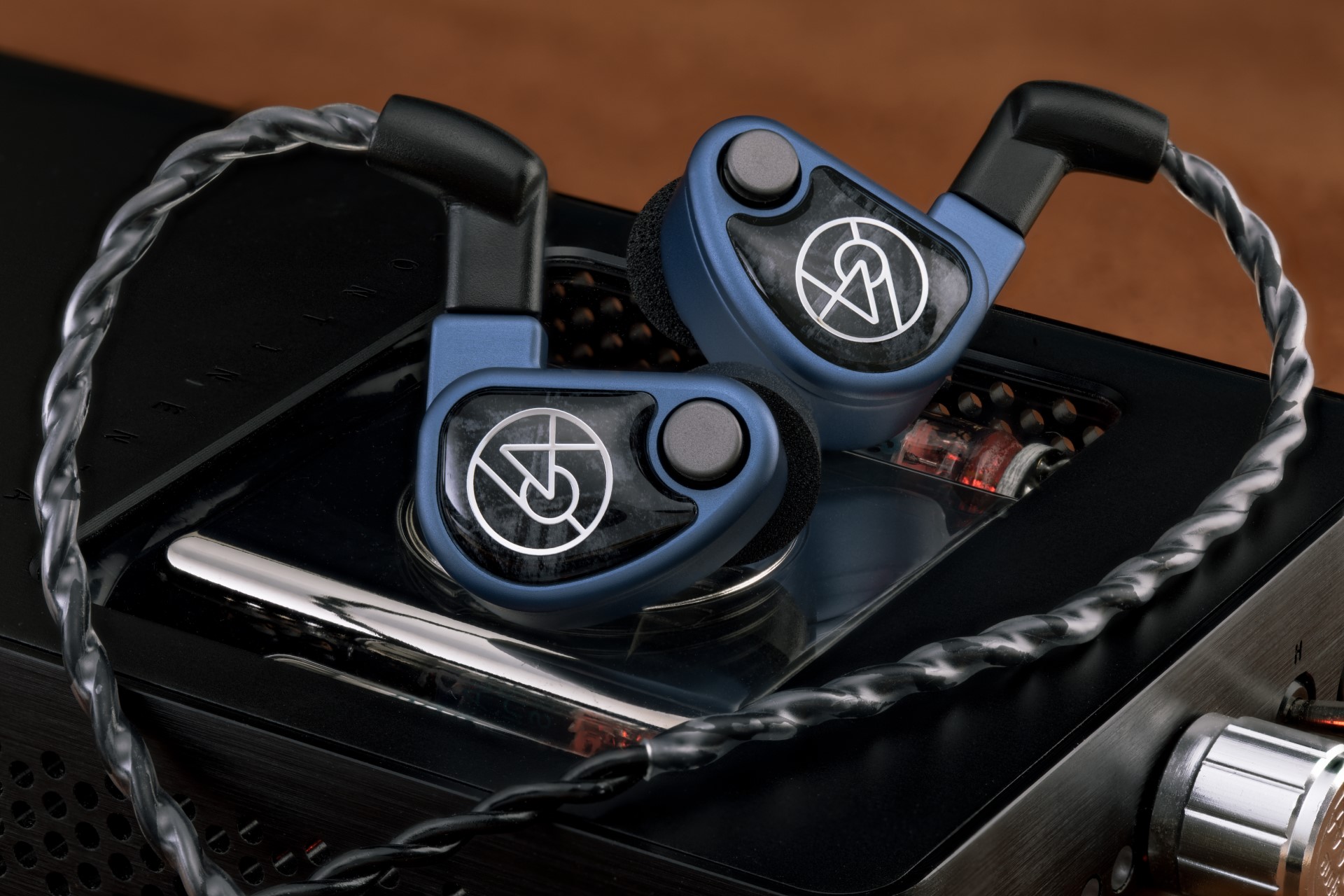 The U4s is 64 Audio's new, blue & cheapest UIEM coming in at £1099.00. The hybrid construction delivers a richer and deeper sub-bass then their next cheapest universal model the U6t (which is made up from a full BA driver set up) thanks to the dynamic driver under its hood. The U4s comes with 64 Audio's all new M12 Apex module, meaning you essentially get four different sound signatures out of the box. You are after an open sound with as wide an image as possible? Then slot in the MX or the M12. Want more bass? Say hello to the M20 or M15. The versatility of these is great and the energetic sound from the U4s will keep your attention for years to come.
READ MORE: 64 Audio U4s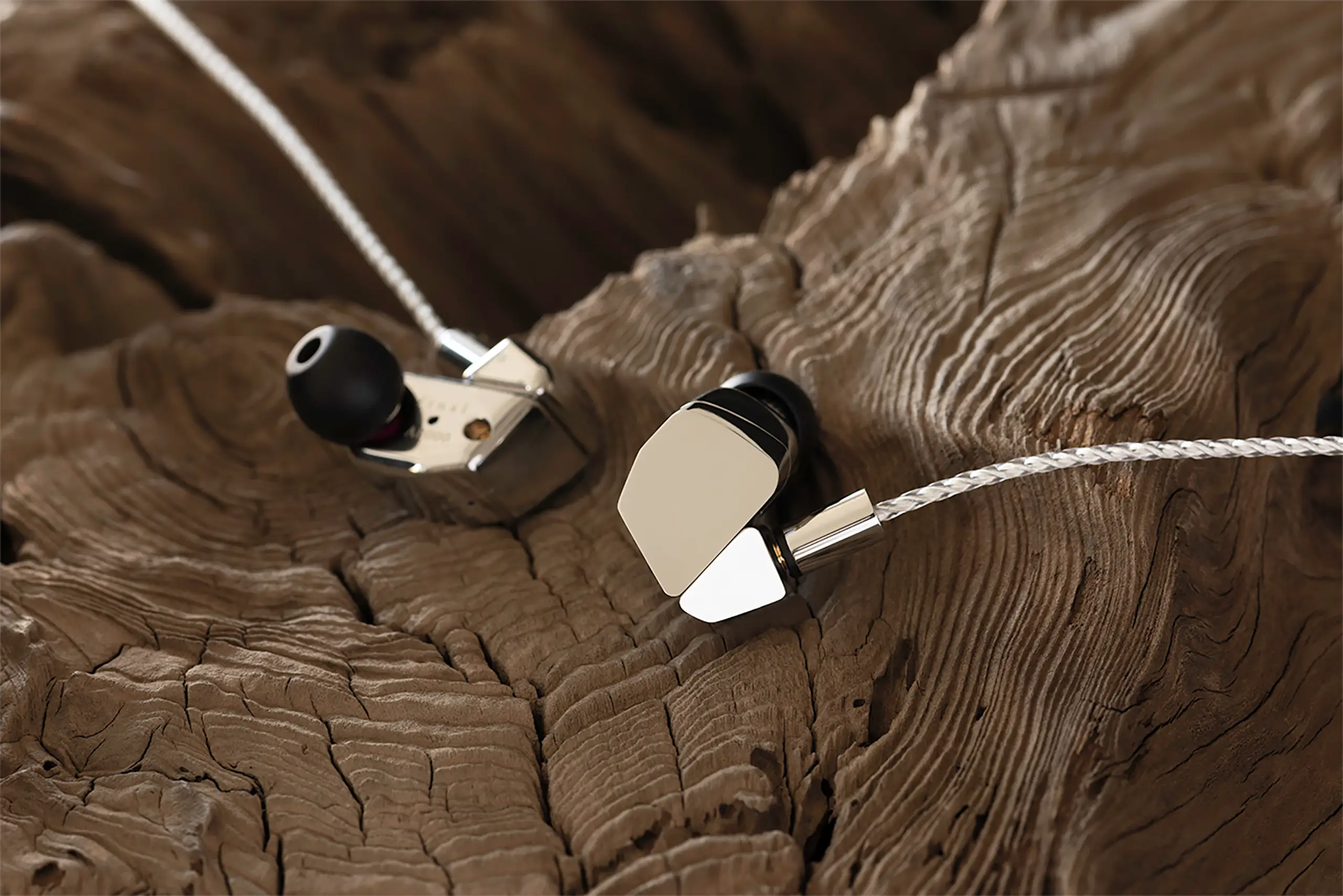 With the A8000, final prove that multiple drivers aren't necessary for producing mind blowing audio. One driver is all that's needed! Final don't settle with any old drivers either. For the A8000, Final has developed their custom made ultra thin Beryllium foil driver. Along with Final's four chamber housing design, the A8000 gives high resolution a whole new meaning. These need to be heard to be believed.
READ MORE: final A8000 Custom-Driver Audiophile Earphones Review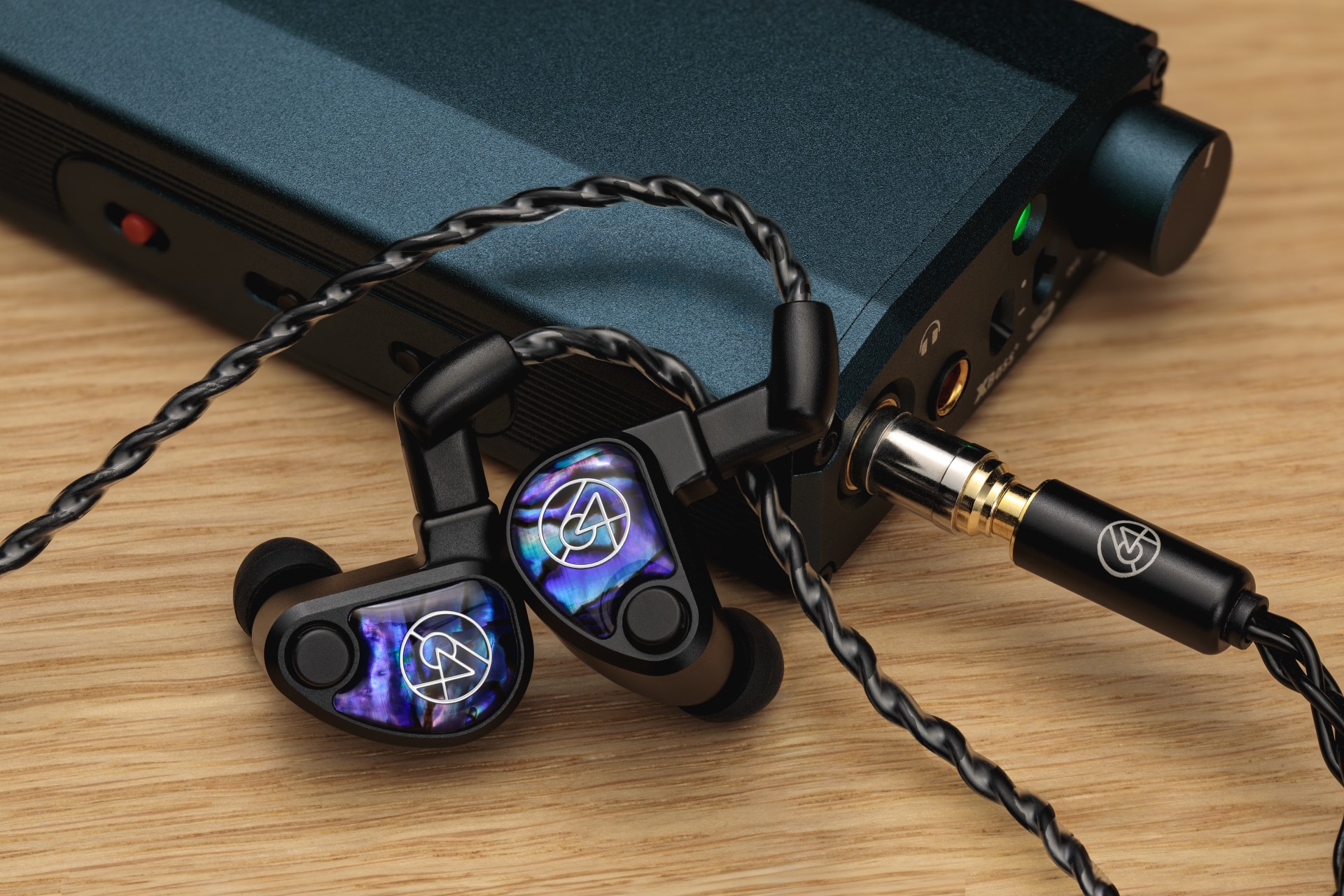 What started out as the Nio 2 evolved into a whole new word (and a UIEM) that never existed before. The Volür. The newest Universal IEM from 64 Audio. The pulsating heart of which is made up of two new custom 9mm dynamic drivers set in a True Isobaric configuration that delivers unprecedented low-frequency capability. The low end of the Volür will simply blow you away. It is easily one of the best technical performing earphones that has a "fun" sounding signature. Those purple abalone faceplates also look fabulous.
READ MORE: 64 Audio Volür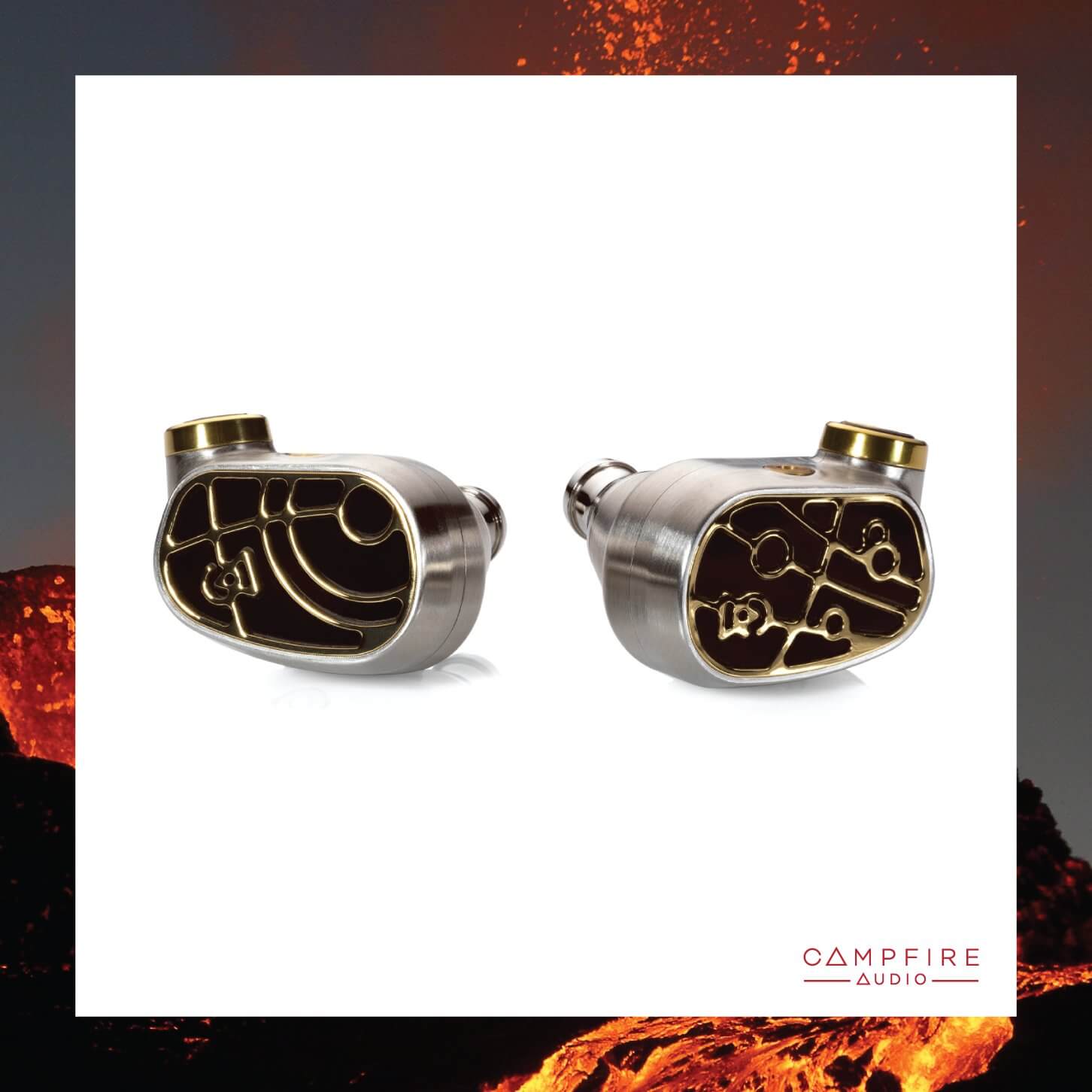 The Solaris 'Stellar Horizon' has a sound that arguably has not existed before. They are the realest sounding IEMs out there today. If you didn't know better, when they are in your ears, you would assume that the audio was coming from a huge acoustically treated chamber filled with musicians all playing just for you. Bass sounds real. No boom or overdoing it. Mids sound real. The tone, texture and timbre match exactly the experience of listening to drums, guitars and vocals being performed live and in person. A must have.
READ MORE: Campfire Audio Solaris Stellar Horizon Earphone Review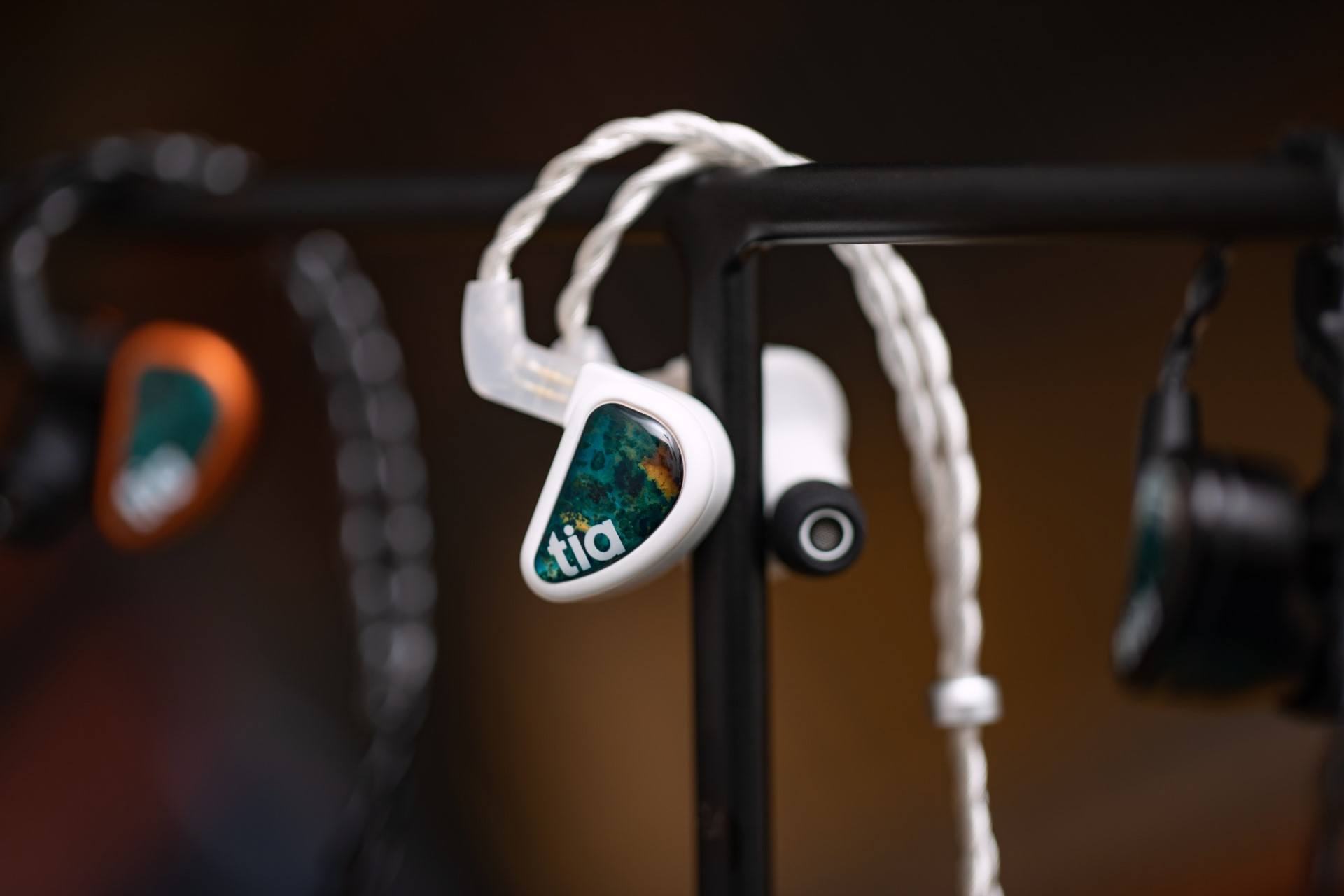 With only 500 units avaliable worldwide, and only 2 left for sale in the UK, this unique IEM is already a collectors Item. With the second and final reimagination of the Fourte, it is better than ever. The boundaries have been pushed even further in showing what's possible with only 4 drivers. If you are a fan of 64 Audio, this is a must have and reviewers are are claiming this is one of the best UIEM's ever made. See Ulf Kaiser's review from Kopfhoerer.de below!
READ MORE: 64 Audio Fourté Blanc Review
Have We Missed Anything Out?
Honourble mentions to the Trifecta, Fourté , LCD i3, OV800, and many more out there! What is your favourite? Please feel free to leave a comment below and let us know…