We review the Final ZE3000 True Wireless earphones from Final, they have a clear focus on sound quality over gimmicks, all wrapped up in a comfortable yet stylish shell.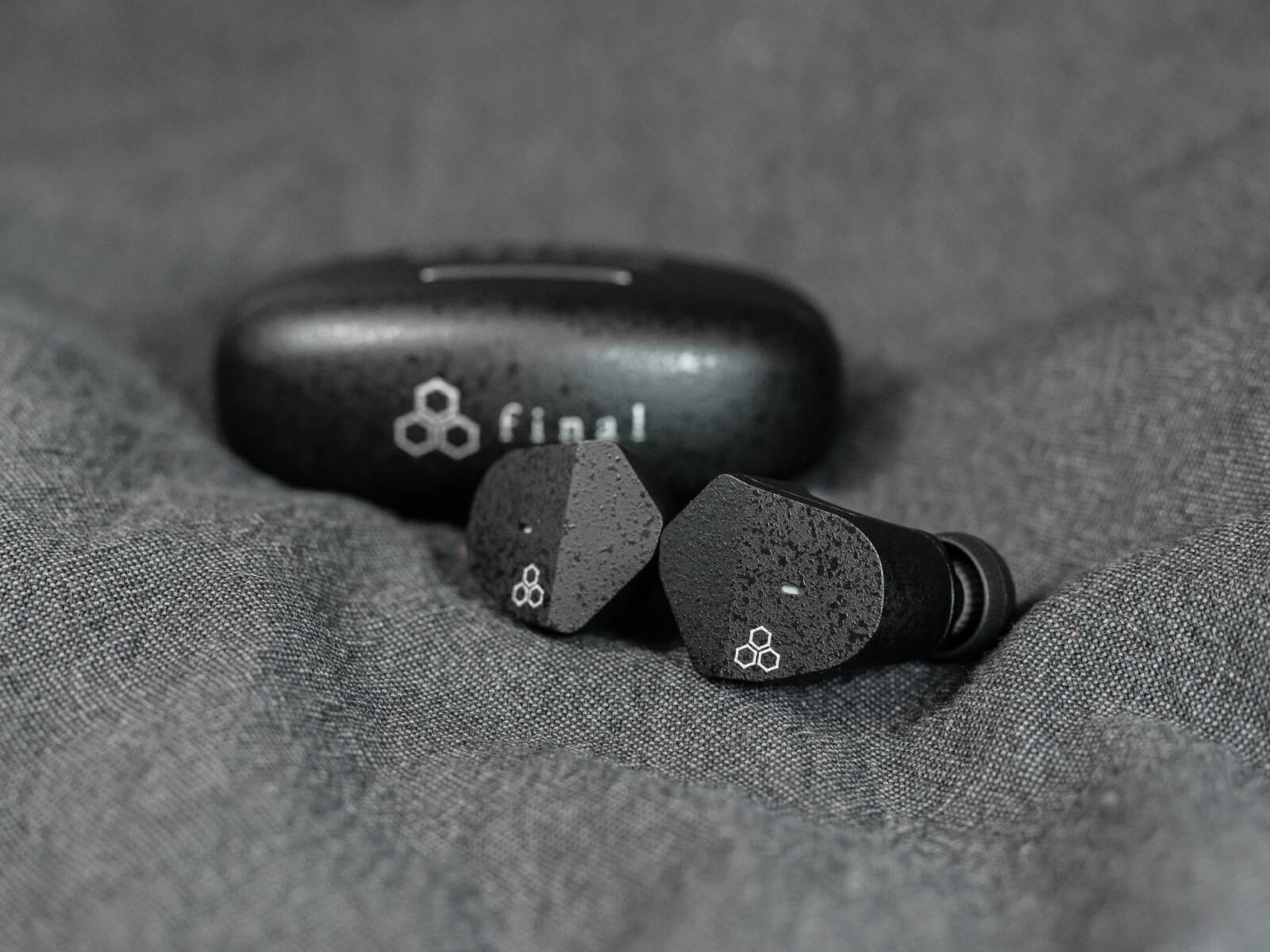 PROS
Excellent sound quality
Great design and build quality
Comfortable
Review Breakdown
Sound Quality

0

Features

0

Comfort

0

Value

0

Fit for intended purpose

0
Fit and Comfort
The Final ZE3000 true wireless are an odd looking earphone, with an angular design that stands out, yet they are far from poor fitting. Once you settle on the right size tips (easily done with the included tips) they fit very securely in your ears and the inner shell is smooth for comfort. They fit securely enough for some sports and active use, yet are brilliant for just general use too.
The comfort is excellent, you really do forget you have them in sometimes, they might not be the smallest earphone out there but the shape and weight does mean they are comfortable to wear for hours on end. Whether you are out and about, or relaxing at home the ZE3000 really are super comfortable for long listening sessions.
Features
The ZE3000 do not have ANC, nor do they have an ambient pass-through mode, instead Final have decided to focus on the audio quality. Battery life is fairly normal at 7hrs continuous playback, along with an extra 28hrs from the case – this is good but not quite class-leading. They are IPX4 water resistant, so enough for light sports use and the odd splash but it is best to avoid any other moisture.
The ZE3000 use Bluetooth 5.2 (QCC3040 chip) and support ABC, AAC, aptX and aptX Adaptive – this means you will get the best sound out of these if your device is aptX Adaptive compatible, but even normal aptX is still a step above AAC. Final are developing an app too, but it's currently not available in English – but it will be soon (for registering the S/N with Final). The microphone quality is excellent when used in quiet environments, perfect for working from home, and out and about it still retains a good amount of quality and is perfect for taking calls on the go.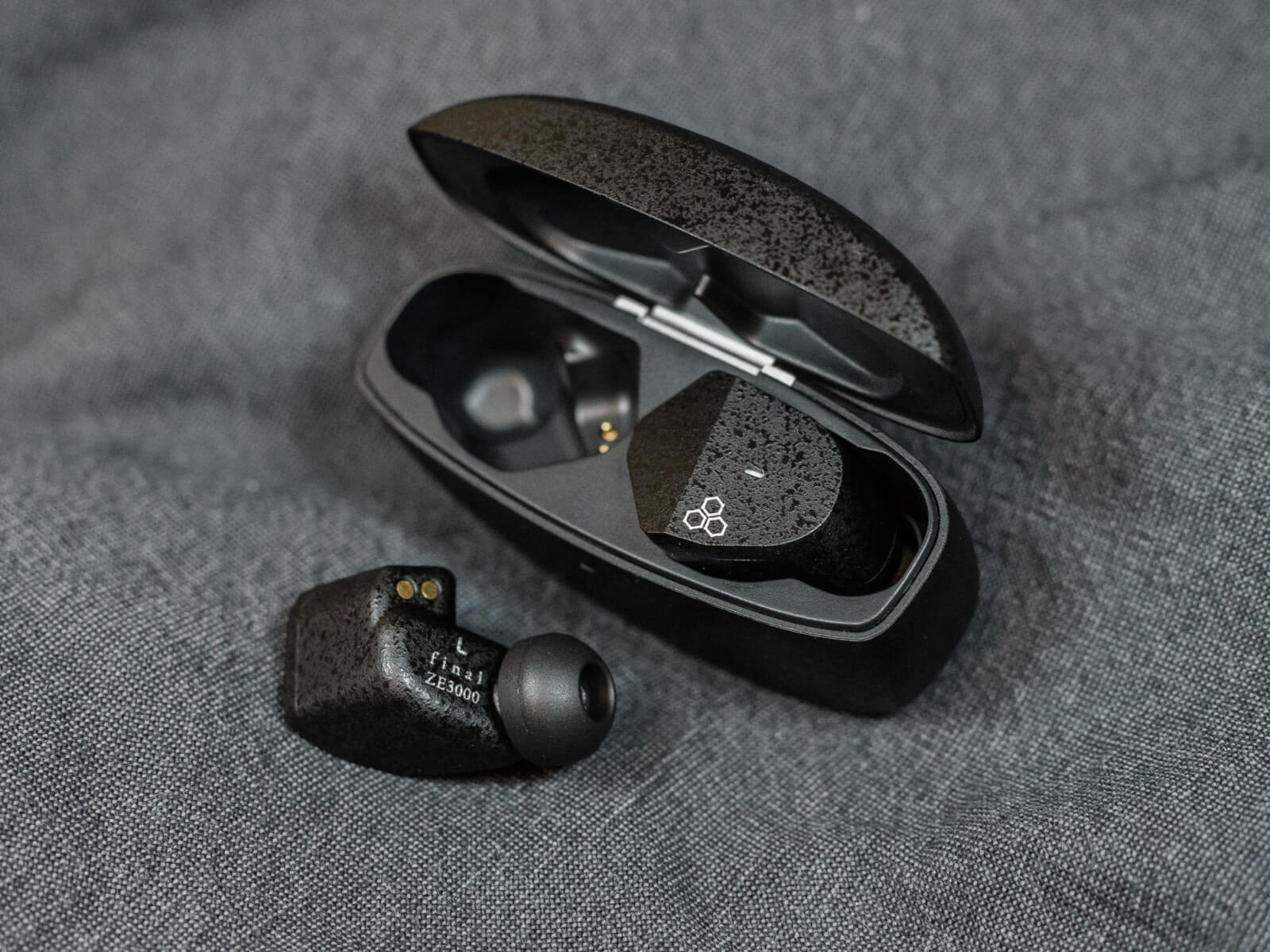 Sound
Bass: Final have focussed on the sound aspect of the ZE3000, giving them a natural yet fatigue free sound signature. The bass is tight and digs deep when called for but it never sounds like the main focus of the sound. It isn't bloated or up-front, instead it is happy to just do its thing without drawing attention to itself. I really like this presentation, more than enough presence to be audible and the impact is backed up with good body, but without distracting you from the rest of the music. These won't suit the bassheads out there, but for average everyday listening these are brilliant.
Midrange: The midrange is really impressive, it sounds realistic and natural without being pushed forwards. There is loads of detail on offer, vocals are crisp and well presented, with both male and female sounding excellent. Electric guitars have plenty of crunch, yet acoustic sound subtle and full, they also never sound congested here with great layering and space between instruments. The transition from the upper midrange into the lower treble is expertly handled without sibilance or harshness, but without robbing the ZE3000 of any energy. No matter how heavy or complex the mix gets, the midrange always manages to cut through with authority.
Treble: Smooth with that signature Final airiness that brings out a sense of space in recordings that many earphones fail to capture, they are very resolving for such a budget earphone. They extract tons of detail and are very well placed within the soundstage, they are also non-fatiguing due to the lack of peaks that can induce harshness, this means they can be listened to for hours on end without ever becoming tiring. They don't make the treble dull, instead they let the quality do the talking by representing it in such an easy going yet always present way.
Instrument Separation and Soundstaging
The ZE3000 manage to remain well separated and airy throughout, this means they can handle anything you throw at them and still remain open sounding with excellent separation and layering. It is easy to pick out single parts in mixes whilst sounding completely coherent overall.
Soundstaging whilst not huge, is still really impressive for the price and throws out a wide-ish image that is accurate and realistic. It is wider than many of the more consumer models out there though, and the airiness in the treble range really helps add a sense of air to the sound.
Who are they for?
Those wanting excellent sound quality without compromise for an affordable price.
People who enjoy a clean and airy sound on-the-go
Conclusion
The ZE3000 are impressive, previously the Lypertek PurePlay Z3 2.0 were our top pick in this price range but these are a little cleaner in their sound, with more air and space. These don't have a lot of features, no ANC, ambient mode or wireless charging, however they are designed for ultimate sound quality and in that they succeed, they also look awesome and fit perfectly – what more could you ask for at £119