Our pick of the 11 Best In Ear Headphones for all budgets and uses:
We know how important it is to find the right earbuds; whether they are for your smartphone, music player, laptop or hi-fi system.
Whether you call them in ears, IEM, in-ear headphones, earphones, earbuds, or anything else, this is the post for you. We've gathered our picks for the best earbuds that you can buy!
BEST EARPHONES UNDER £50
1. Final E1000 – £29
Developed to plug the gap of entry-level audio, the Final E1000 opens up the world of audiophile audio for budget-conscious listeners. Equipped with the standard E-series dynamic driver tuned to yield high-resolution sound housed in a more basic material, the E1000 conveys audiophile sound without compromising on quality.
READ MORE: Final E1000 In-Ear Headphones
2. SoundMAGIC E11C – £49.99
We have awaited the SoundMAGIC E11C with some anticipation; with various models already available, what can the E11C bring to the table? We have found the E11C to be a grown-up earphone with a keen knack for giving a clear and accurate presentation across the board.  A truly impressive earphone for the price and in our opinion the new budget king.
READ MORE: SoundMAGIC E11C In-Ear Headphone Review
BEST EARPHONES UNDER £100
3. Lypertek PurePlay Z3 – £99
The PurePlay Z3 is very impressive, especially considering their sub £100 price point. Offering up a smooth and detailed sound signature that is well balanced yet slightly full. Add to that great stability and functionality and you have a True Wireless earphone that is so easy to recommend, go out and grab one now as they are a game changer in the TW market.
READ MORE: Lypertek PurePlay Z3 True Wireless Earphones Review
4. Periodic Audio Mg (Magnesium) – £99
These earphones may seem simple – that is what makes them stand out. The Periodic Audio Mg – or Magnesium – brings something very different to the sub £100 bracket of earphones. Inside the Mg is a magnesium diaphragm driver, which delivers bass depth, punch, crispness and impressive treble extension. Supplied with a 5 year warranty, the Mg is designed to last.
READ MORE: Periodic Audio Mg (Magnesium) Earphones
BEST EARPHONES UNDER £500
5. Bowers & Wilkins PI3 – £169.99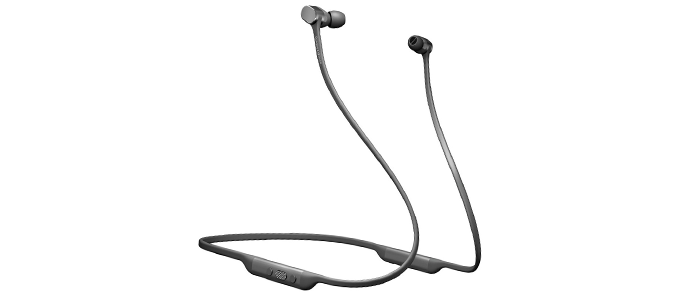 If you want some wireless earphones, and true wireless doesn't appeal to you – then B&W has you covered with the PI3. These hybrid dual driver wireless earphones use a neckband design, and come with all of the latest features including Bluetooth 5, AAC, aptX and aptX-HD codecs, 8 hours of playtime, and very impressive microphone call quality. The dual hybrid driver setup delivers sound that's packed with detail and space – with an almost 3D quality.
READ MORE: Bowers & Wilkins PI3 Wireless Earphones
6. Oriveti OH300 – £299.99
Oriveti might be a brand that a lot of you have never heard of, yet they are making some of the finest earphones available. The OH300 is beautifully designed, and finished to a very high standard. As for the sound, the OH300 is silky and packed full of detail. There's a real musicality to the OH300 which makes them one of our favourites for under £300.
READ MORE: Oriveti OH300 Earphones Review
7. Final B3 – £439
The third in Final's B-Series has the stainless steel housings coated with a frosty silver finish. Inside are 2 balanced armature drivers developed by Final. The replaceable cable is made from silver plated copper and compliments the silver housings to give the whole design a bright and fresh look. With the B3 tuning, Final have provided plenty of width and space along with fine detail and clarity.
WATCH VIDEO: Final B3 In-Ear Headphone Unboxing Video
8. Campfire Audio Polaris 2 – £499
Like a beacon, the Campfire Audio Polaris earphones have been a guiding light in the audio world, and now it is time to introduce the fully revamped Polaris 2. Campfire Audio have taken this special IEM earphone back to the drawing board and completely reworked its design, except the hybrid driver configuration. Changes to the Polaris 2 include new drivers, stunning facelift, updated Litz cable and MMCX connectors, and a premium leather case.
WATCH VIDEO: Campfire Audio Polaris 2 Earphones Video and Review
BEST EARPHONES OVER £500
9. Meze Rai Penta – £999
What the Meze Rai Penta delivers are impressive dynamics and a level playing field for all the frequencies. Their transparency allows them to play well with all genres and bring out the best in all of them, it is not a jack of all trades, master of none experience either. Even at low volumes you get the full range and impressive dynamics, yet play them a little louder and they hold the same signature with nothing stepping out of line.
READ MORE: Meze Rai Penta Hybrid Five Driver IEM Review
10. Campfire Audio Andromeda (2019 version) – £1049
The Andromeda sports a five BA design, with two for the lows, one for the mids and two for the highs which benefit from the TAEC treatment. The result is an earphone that has become very well known in the industry recently, with lows feeling fleshy and palpable, mids smooth and natural, and treble strikes a good balance between being revealing and laid back.
READ MORE: Campfire Audio Andromeda 2019 Five Driver IEM Review
11. 64 Audio U12t – £1999
If you want the absolute best, and are happy to pay for it – then we believe that the 64 Audio Tia Fourte is the one. With the Tia Fourte, 64 Audio has shown that it's not about the most drivers – it's how you implement them. With a combination of 1 dynamic, 1 balanced armature and 2 Tia drivers in a fully tubeless design – the sound is like nothing heard before from an IEM.
READ MORE: 64 Audio U12t 12 Driver Universal IEM
Have We Missed Anything Out?
Please feel free to leave a comment below and let us know…