CanJam London 2022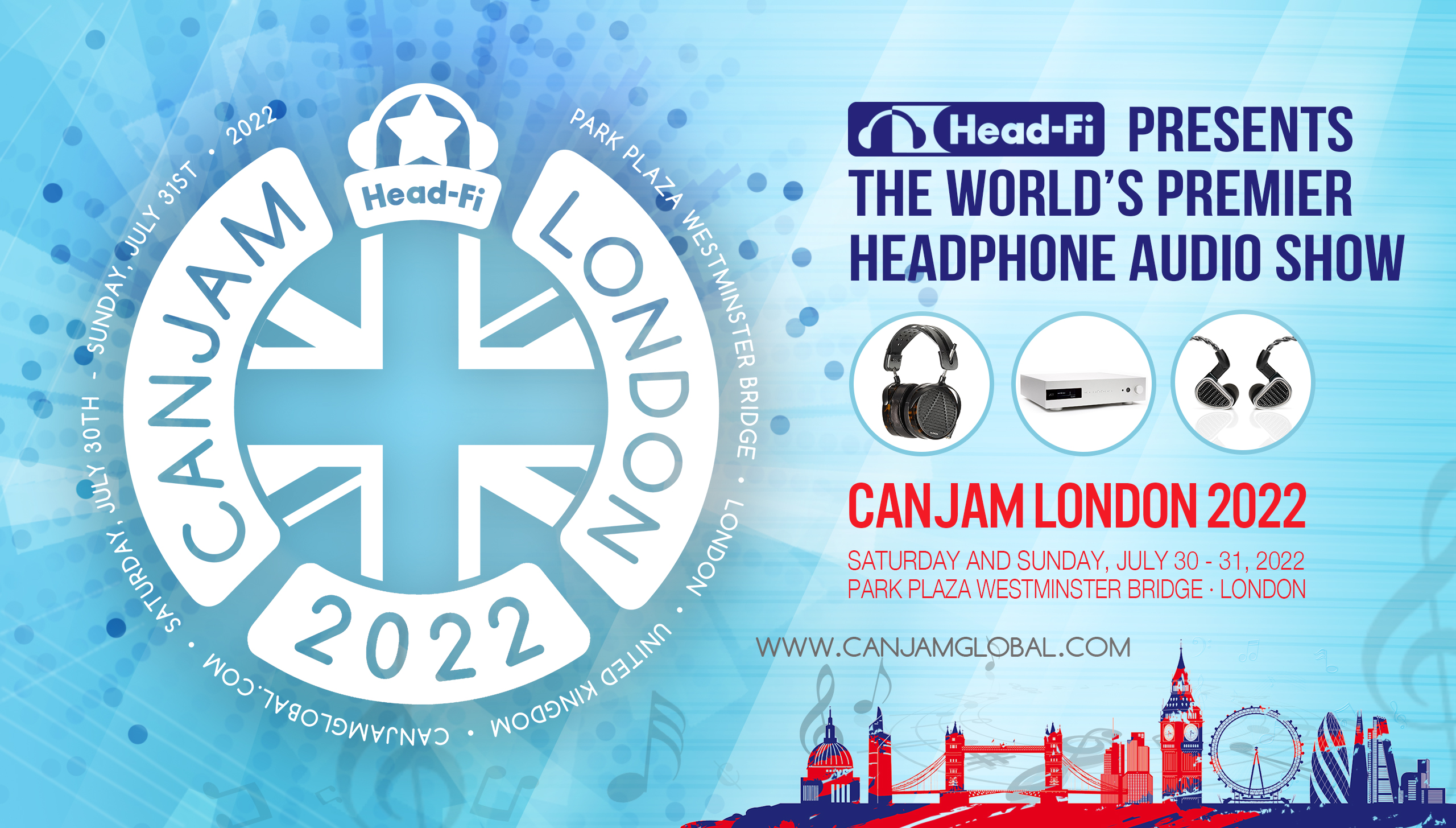 CanJam London 2022 Update: It's that time of year again!
We are very excited to be attending CanJam London 2022 on July 30th and 31st at Park Plaza, Westminster Bridge.
We will of course be attending with some of our favourite brands and showcasing some of their amazing products. From new releases to old favourites, it is going to be a blast.
Undoubtably, this will be a CanJam to remember. Due to the Covid pandemic, we have been without the show for the last few years (check out our review/ interviews from the last one in 2019 here). We are absolutely frothing at the bit to get amongst the action again! Indeed, CanJam is the place to try all of the best headphones, earphones, DACs, AMPs, DAPs and IEMs under one roof with likeminded people. Obviously we are all there to discover how best to listen to our favourite recordings.
To celebrate, we are running a sale on our brands that are going to CanJam London 2022! Make sure to check out our sale page over on Hifiheadphones for big discounts for a limited time only:
Not only is this a chance to try out these amazing products. It's also your chance to meet the people behind your favourite brands. Here is a list of just a few brands attending CanJam London 2022:
Audeze, 64 Audio, Focal, HifiMan, Campfire Audio, final, Rupert Neve, Burson, Westone, Chord, Roon, dCS, Meze, Rosson Audio and many many more.
CanJam Sneak Peek Time with Important Updates
As a matter of fact, the reason for this is to give you an idea of what brands we will be representing at CanJam 2022. Below are also some of the products you can expect to see.
Audeze
Audeze are going big this year. In addition to six tables of goods (SIX!) showcasing lots of favourites, there is also a very special newcomer! On show will be LCD-5. CRBN, LCD-X, LCD-XC, LCD-3, LCD-2 Classic. Euclid, Penrose and the brand new MM-500. All products will be powered by some of the finest equipment from the likes of Chord, Burson, Weiss and Eksonic.
Campfire Audio
This year, Campfire Audio is all about the Trifecta! Don't worry though. There will be enough for everyone to try this new, completely unique IEM from one of the most interesting audio brands of today. For those that want to try other legendary favourites, we will also have Andromeda, Holocene and Supermoon samples there too.
final / Hifonix
Also, our friends over at Hifonix will be showcasing the brand new final D8000 Pro Limited edition. In all of it's stunning, goldlike lovlyness, it is going to be a crowd pelaser. Certainly make sure to make your way over to their table to check out this rare, majestic work of headphone art!
64 Audio
You can meet the 64 Audio team this year as well as and try some of their finest IEMs. Absolutely make sure to check out the U6t, DUO, U12t, Tia Fourte, U18s, Nio and even more (these are only the universals) from the worlds best pro and custom IEM specialists.
Burson
Burson will be supplying headphone amps and DACs to a number of our brands this year. So you will not only get the chance to try out their incredible products, they will be paired with some of the best headphones in the world!
Westone Audio
With the recent release of the MACH Series of IEMs. Westone Audio will be showcasing the full range at this years CanJam. This is a rare opportunity to test out all 8 models in this impressive and diverse line-up.
Lastly but not Finally..
To celebrate the return of CanJam London, we will also be having a special CanJam 2022 page setup on Hifiheadphones with exclusive offers on some of the best products showing at this years event. Be sure to check out the CanJam 2022 Special page on Hifiheadphones from 30th July to 1st August to get some amazing deals on the best audio gear out there!