Cleer Audio Release Arc True Wireless Earbuds – these allow you to enjoy spatial awareness whilst listening on-the-go.
Open ear wireless earbuds do not completely cover your ear, which means that you are still able to hear the world around you. This is often a more comfortable fit. Earbuds that are placed directly in your ear will offer a degree of noise-cancelling functionality, so when it comes to choosing between the two, it will most likely boil down to whether or not you want to hear the outside world. For safety reasons, being able to hear the world around you is a good thing, depending on where you're wearing the buds of course.
Impressive battery life, water resistance and booming sound are all housed in flexible open-ear true wireless earbuds with a secure fit to ensure that you have the best possible sound experience.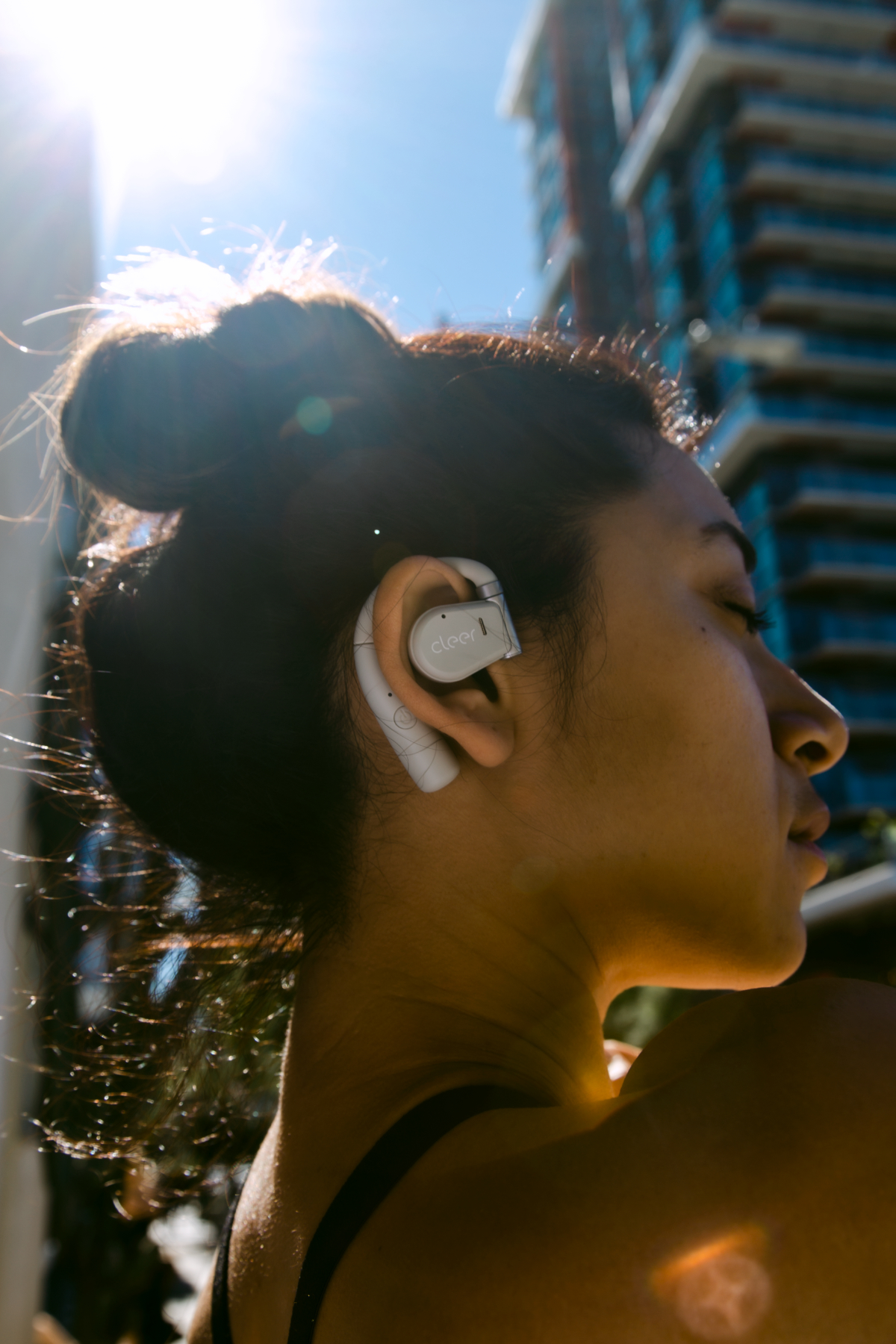 Let's take a look at some of the features:
• Open-ear true wireless earbuds design with flexible fit to ensure that the earbuds fit comfortable without blocking out environmental sounds.
• Uninterrupted sound by directing high-quality audio into your ear to ensure powerful sound without compromising on sacrificing spatial awareness. You can listen to your favourite music and podcasts while still being in tune and connected to the world around you.
• Durable water-resistant design with IPX4 certified sweatproof and water-resistant rating to help you power through intense workouts. You'll also never need to worry about a little bit of rain getting in the way of listening to your favourite audio.
• Dynamic audio for powerful sound delivered with ARC's 16.2mm neodymium drivers, designed to beam audio toward your ears without sacrificing volume and bass.
• Long-lasting battery life is able to last 7 hours on a single charge. The charging-pad integrated carrying case also makes charging your Cleer ARC earbuds a whole lot more convenient.
• Easy to use touch controls make adjusting the volume, playing, and pausing and skipping tracks a lot simpler. You can also use them to take calls and access your phone's virtual assistant.
• Customizable with the Cleer+ App to personalize controls, update the device and adjust the EQ as well as music playback.