iFi Audio has just released their all new premium-level portable DAC/headphone amp, The iDSD Diablo 2. Sporting Bluetooth 5.4 & supporting the new aptX Lossless codec, it is the world's first portable lossless bluetooth DAC/amp combo. Use it at home, in the office or take it with you when you travel! The all new iDSD Diablo 2 is the definitive portable DAC/headphone amp for the most discerning of music lovers.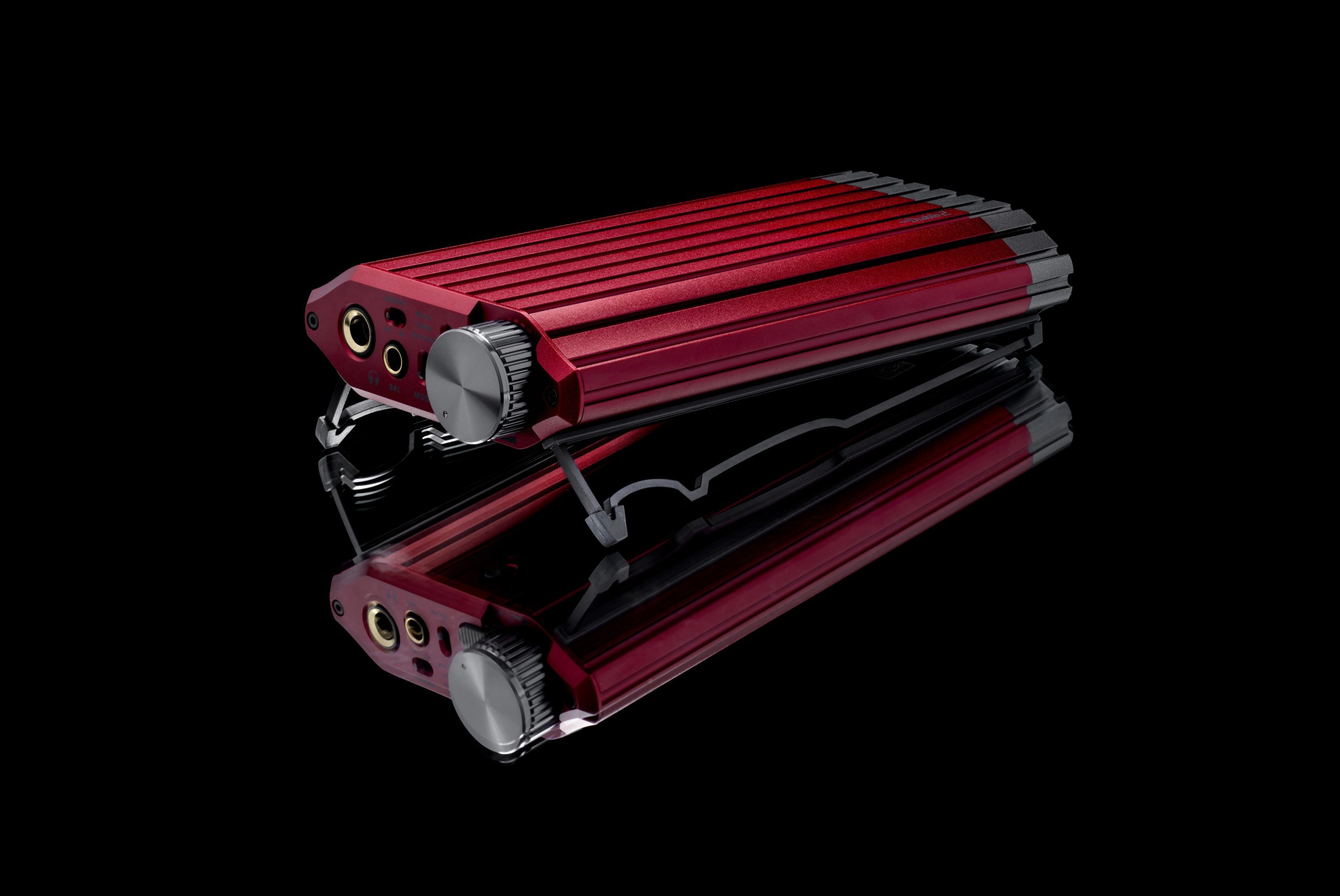 Every format at the highest quality
The iDSD Diablo 2 is the result of the OG Diablo being thoroughly redesigned inside and out. It has built on top of the performance-tuned design philosophy and prodigious ower of its predecessor's amp stage with technical advances across the board. Its versatility has been enhanced too. While the original Diablo focused solely on cable connectivity from the source device, be it a PC or a Mac, a smartphone or a tablet, the Diablo 2 adds the latest generation of iFi's famous Bluetooth engine, complete with aptX Lossless support. This makes it the world's first portable DAC/headphone amp capable of processing lossless Bluetooth audio. The convenience of wireless connectivity delivered with the best possible sound quality.
The Devil is always in the details.

The iDSD Diablo 2 is similar in size to the original – 166x85x28.5mm – which makes it more 'transportable' than 'pocket-size'. Perfectly formed to sit on a desk or table, or sling in a bag and take travelling, its additional internal capacity compared to iFi's smallest portable devices is fully utilised to house the finest circuitry and highest-grade surface-mounted components. But while its size is similar to its predecessor and its aluminium enclosure still boldly coloured red – as befits its name – it sports an eye-catching new grooved design dressed in a new shade of metallic crimson.
The 22 grooves are not just for show; they aid thermal dissipation and double as fixing rails for the devilish 'wings' supplied with the iDSD Diablo 2. These detachable appendages act as a desk stand and can be positioned in different ways, allowing the Diablo 2 to be placed horizontally or vertically as its owner prefers. Versatile, desirable and fiendishly clever, the Diablo 2 makes a striking statement even before you switch it on.
Power Hungry Headphones? Hit Nitro.

The iDSD Diablo 2 offers three power modes: Normal for IEMs, Turbo for mid-sensitivity headphones and Nitro for demanding headphones, boasting a 19.2V maximum output. It accommodates a wide range of headphones, from IEMs to power-hungry over-ears. It features a 6.3mm single-ended headphone socket and a 4.4mm balanced output. Additionally, a 3.5mm to 6.35mm adapter is included for versatile connectivity.
There is also an IEMatch attenuation mode – this is particularly useful with super-sensitive IEMs, removing potential background noise and increasing the usable volume range. Volume is controlled by a high-quality analogue potentiometer, which delivers superior sonic transparency compared to chip-based volume controls and can be locked in place to avoid accidental adjustment.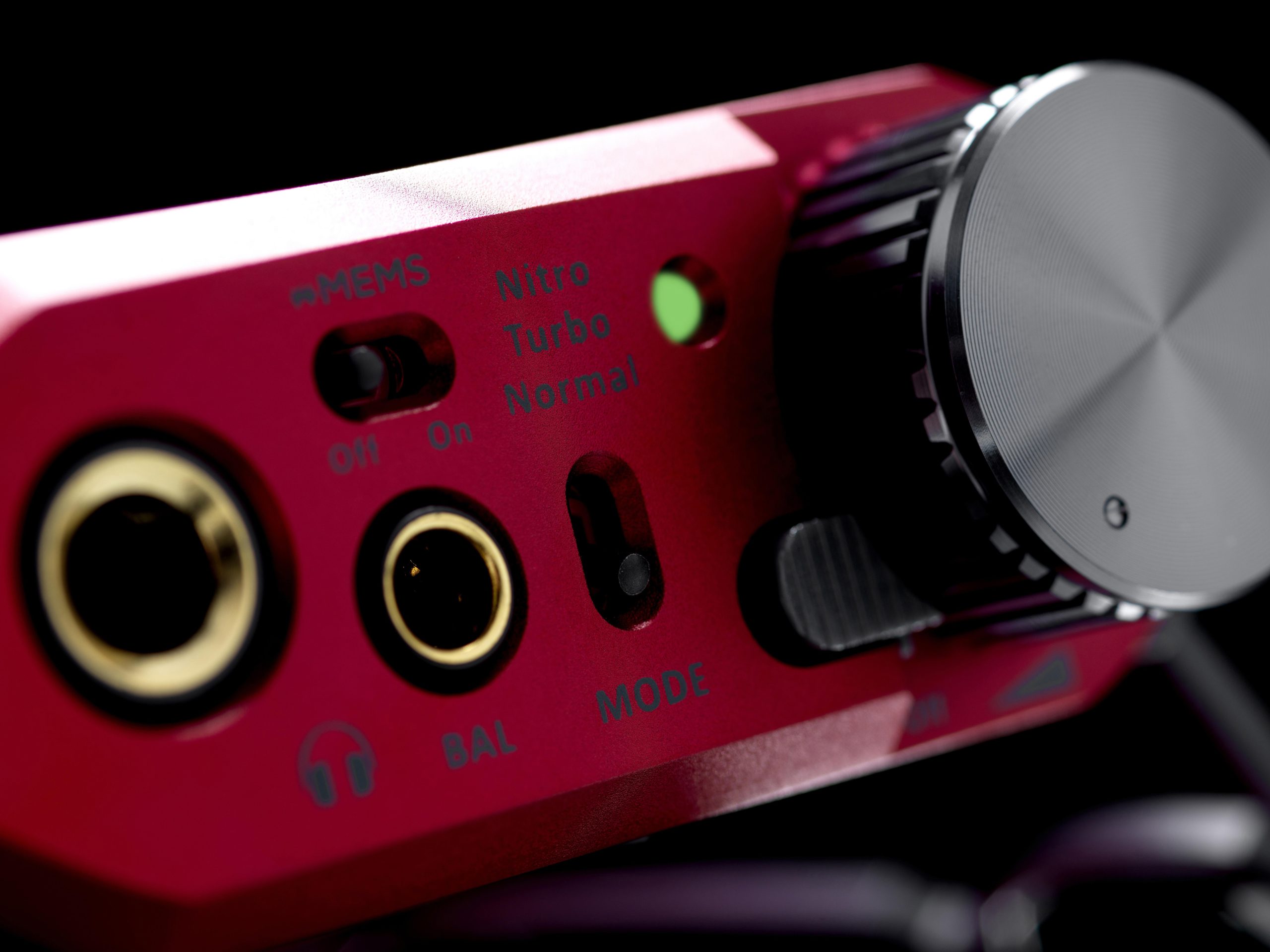 Every Bluetooth Codec and Music Format
As mentioned above, the iDSD Diablo 2 features the latest Bluetooth 5.4 technology and supports the new aptX Lossless codec. The iDSD Diablo 2 uses Qualcomm's new QCC518x Bluetooth audio chip and also supports all Bluetooth formats including: aptX Lossless, aptX Adaptive, aptX, LDAC, LHDC/HWA, AAC and SBC. This means that every source device is covered at the highest resolution its Bluetooth specification allows. iFi's Bluetooth module can also be updated over-the-air, so further codecs may be added as they emerge in the future.
As well as being the first portable DAC to support aptX Lossless, the iDSD Diablo 2 is the first to include Bluetooth version 5.4 – the newest Bluetooth standard, announced earlier this year. This ensures the greatest wireless range and stability, highest speed and lowest latency between the source device and the DAC. The Diablo 2 stores up to eight paired Bluetooth source devices in its memory, making it easy to switch between them.
More information and details about the iDSD Diablo 2 can be found here: iFi Audio iDSD Diablo 2
Key Specifications
Maximum file resolution: 32-bit/768kHz PCM; native DSD512; full MQA decoding to 384kHz
Bluetooth format support: aptX Lossless; aptX Adaptive (aptX, aptX HD, aptX LL); LDAC; HWA/LHDC; AAC; SBC
Audio inputs: USB–C; coaxial/optical S/PDIF; 4.4mm balanced analogue
Audio outputs: 4.4mm balanced headphone; 6.3mm headphone; 4.4mm balanced line-level
Headphone gain settings 0dB; +8dB; +16dB; -12dB (IEMatch)
Headphone power – 4.4mm: >19.2V/611mW (@600?); >12.9V/5180mW (@32?)
Headphone power – 6.3mm: >9.6V/153mW (@600?); >8.9V/2450mW (@32?)
Headphone power – xMEMS mode: 28Vpp, 22?, 10-14V DC bias
Battery life: (4800mAh) 6-12 hours, depending on headphone sensitivity, volume and gain mode
Dimensions and net weight: 166x85x28.5mm; 455g
Release Date and Pricing
The iDSD Diablo 2 will be available to buy from November 2023 from Hifiheadphones for £1,299.00
Interested in ifi Audio? Read more news and reviews here!