Breaking into the higher end of the true wireless market, Lypertek have gone for a very grown up and refined sound with the PurePlay Z7. Suited to those who want uncompromised audio quality with great features.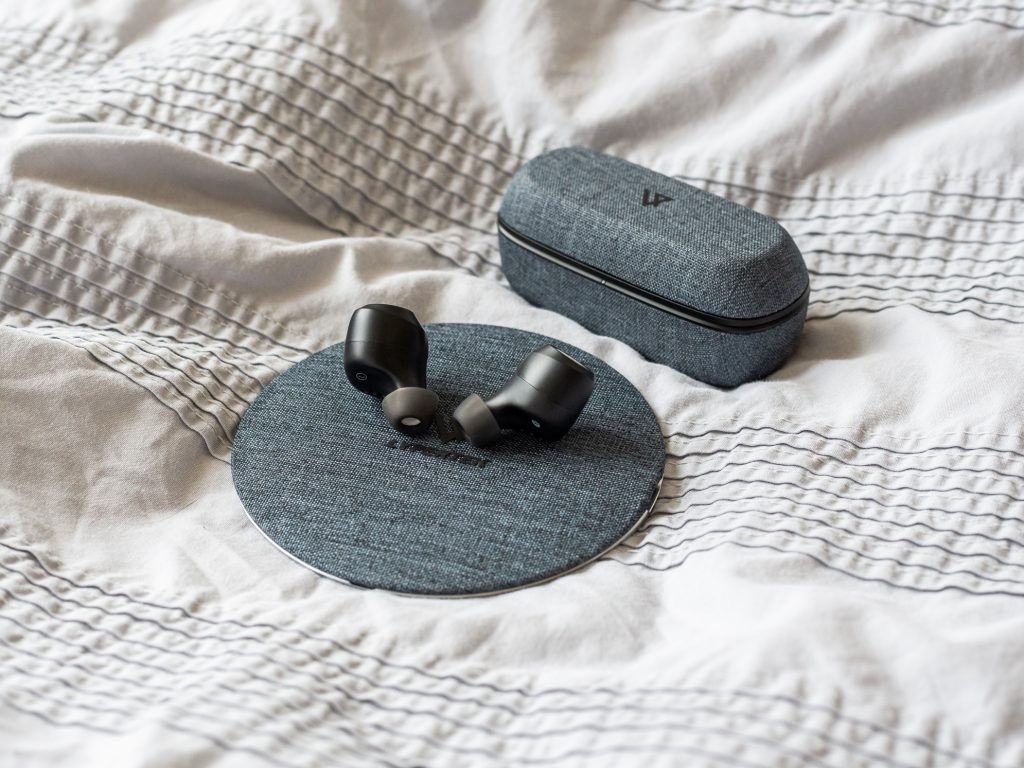 PROS
Refined and Detailed Sound
Voice pass through / great passive isolation
Excellent App for tweaking sound (LDX mode is excellent)
Fast Charging
Review Breakdown
Sound Quality

0

Features

0

Comfort

0

Value

0

Fit for intended purpose

0
Fit and Comfort
The PurePlay Z7 is a little larger than the SoundFree S20 and the PurePlay Z3 2.0 due to the increase in driver quantity, but they have an ergonomic shape which means they fit securely even if they do stick out a little more than normal.
Comfort is good, the earphones are nice and lightweight which helps along with a good selection of tips included – this means most people will find a set that fits well and provides a good seal in the ear.
Features
The PurePlay Z7 offer up an excellent 10hrs battery life per charge and the case provides 7 full charges which gives 80hrs in total – they also have a quick charge function that will give you 2hrs of play time from just 15 minutes of charging. They have 3 drivers, 1 dynamic along with 2 Balanced Armatures, they are IPX5 rated which isn't quite as good as the PurePlay Z3 2.0 but should still be more than enough for most users. There is a physical button on ear earphone which allows you to control playback along with the voice passthrough, these buttons are easy to use and less likely to be accidentally pressed unlike touch buttons.
The Z7 are fully compatible with the new Lypertek PureControl app which allows you to control the EQ, change the button functions and voice pass through, amongst other things. This app is a really handy partner to the Z7 and offers up a lot of flexibility and allows you to really fine tune the sound to your tastes.
On the subject of tuning the sound, Lypertek have developed a sound pre-set in their app called LDX mode (Lypertek Definition Expander), switching this on in the app instantly changes the sound profile to one that is more engaging, exciting and spacious. There is a little bump in the bass quantity but the sound overall becomes more fun and dynamic with a wider and more open soundstage. This is definitely worth trying out, and I can see a lot of people using this mode to bring out a little more fun in the Z7.
Lypertek have not gone down the ANC route with the Z7, there is a good reason for this though and I don't personally think ANC is all it's cracked up to be. The PurePlay Z7 have excellent passive noise isolation so they cut you off from your surroundings very effectively and to try and shoehorn ANC into these would jeopardise the sound quality along with making the earphones even bigger. So that, along with the fact the ANC really isn't very effective unless you have some form of constant background noise (plane engine, air conditioning) means that Lypertek have invested where it matters, the sound.
The PurePlay Z7 case supports wireless charging and Lypertek have released a super slim charging pad to go with it, the charging pad is super sleek and is a perfect partner for these earphones. There is a pass-through mode which will allow you to hear your surroundings without removing the earphones. All in all these pack a lot of useful features in, but with a focus on audio quality – the use of AptX Adaptive is welcome as it is the latest codec from AptX and really makes a difference.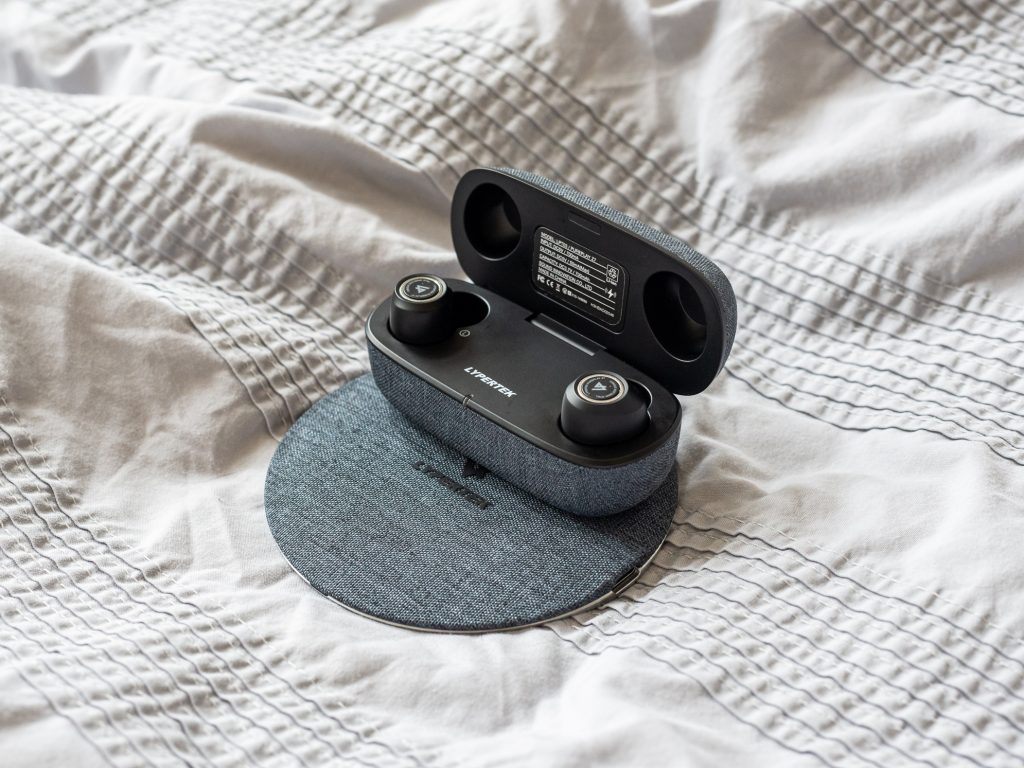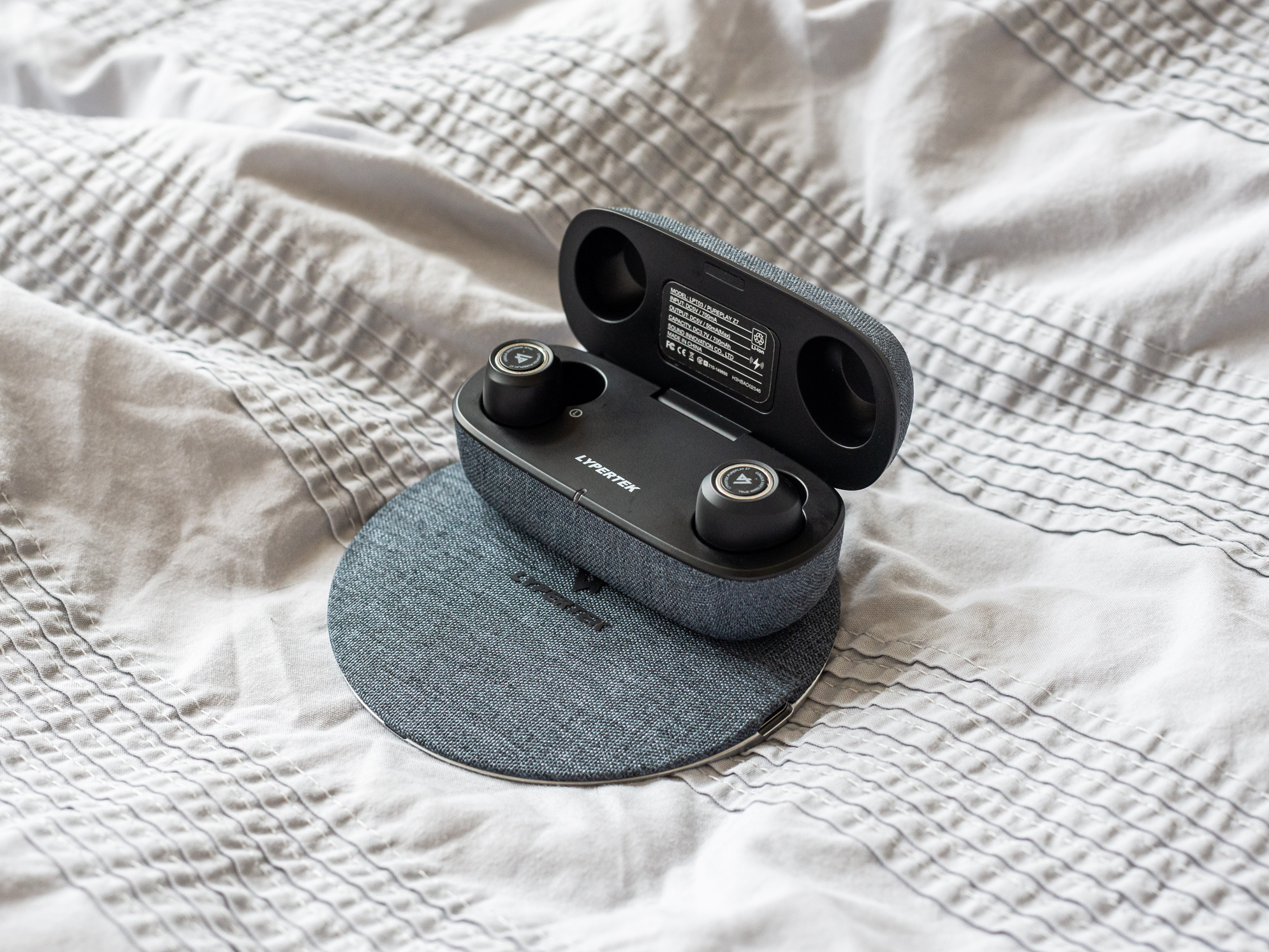 Sound
Bass: Lypertek are using a single dynamic driver for the low end and it is tuned really well having just the right amount of punch, body and extension to always be there and audible, but not enough to make them sound dark or bloated. There is really good extension when called for, yet retains a controlled and smooth presentation. The midbass has moderate kick, not enough to really please those who want a more engaging sound, but enough to sound realistic and audible – EQ in the app will help those who want more. There is great articulation with minimal bleed in to the midrange, there is a nice fullness to the low end so they aren't particularly flat or boring, they do have a bit of extra body.
Midrange: The midrange sits where it should, whilst the Z3 and S20 have perhaps a slightly recessed midrange, the Z7 has a more balanced and neutral approach. Whilst there is a little added body down low, it doesn't really have too much of an impact on the midrange, male vocals sound a touch warmer than a strictly neutral monitor, however they have great tonality and a smooth yet balanced presentation that just makes them enjoyable to listen to for hours on end. They won't throw every little nuance at you, however they sound effortless and realistic which to me is a great quality in a portable earphone. The upper midrange is devoid of any fatiguing peaks, there is a smooth transition to the lower treble yet female vocals still cut through with great clarity and authority.
Treble: The treble is very refined and not overdone, it is detailed and has good extension but it is not upfront in the mix. They are perhaps a tiny bit subdued for my personal tastes but this means that more people will enjoy the smooth presentation. This is also easily tuneable in the app to be honest, and you can dial in more or less depending on your preference, but the stock sound out of the box is quite smooth and safe yet still present and enjoyable, they are not exciting and do lack a little energy in the treble but this will also vary depending on what music you listen to.
Genres and Soundstaging
The Z7 are a really good all rounder, but they do have quite a smooth and refined sound that lend their hand to slower genres, acoustic and softer alternative rock sounds excellent due to the natural midrange. However turning on LDX mode does make the Z7 a little more exciting and dynamic, which helps if you listen to more upbeat genres like pop/hip-hop.
Soundstaging is quite impressive with good width and air, the separation is also very impressive with plenty of air between layers, yet it all comes across in a very coherent manner.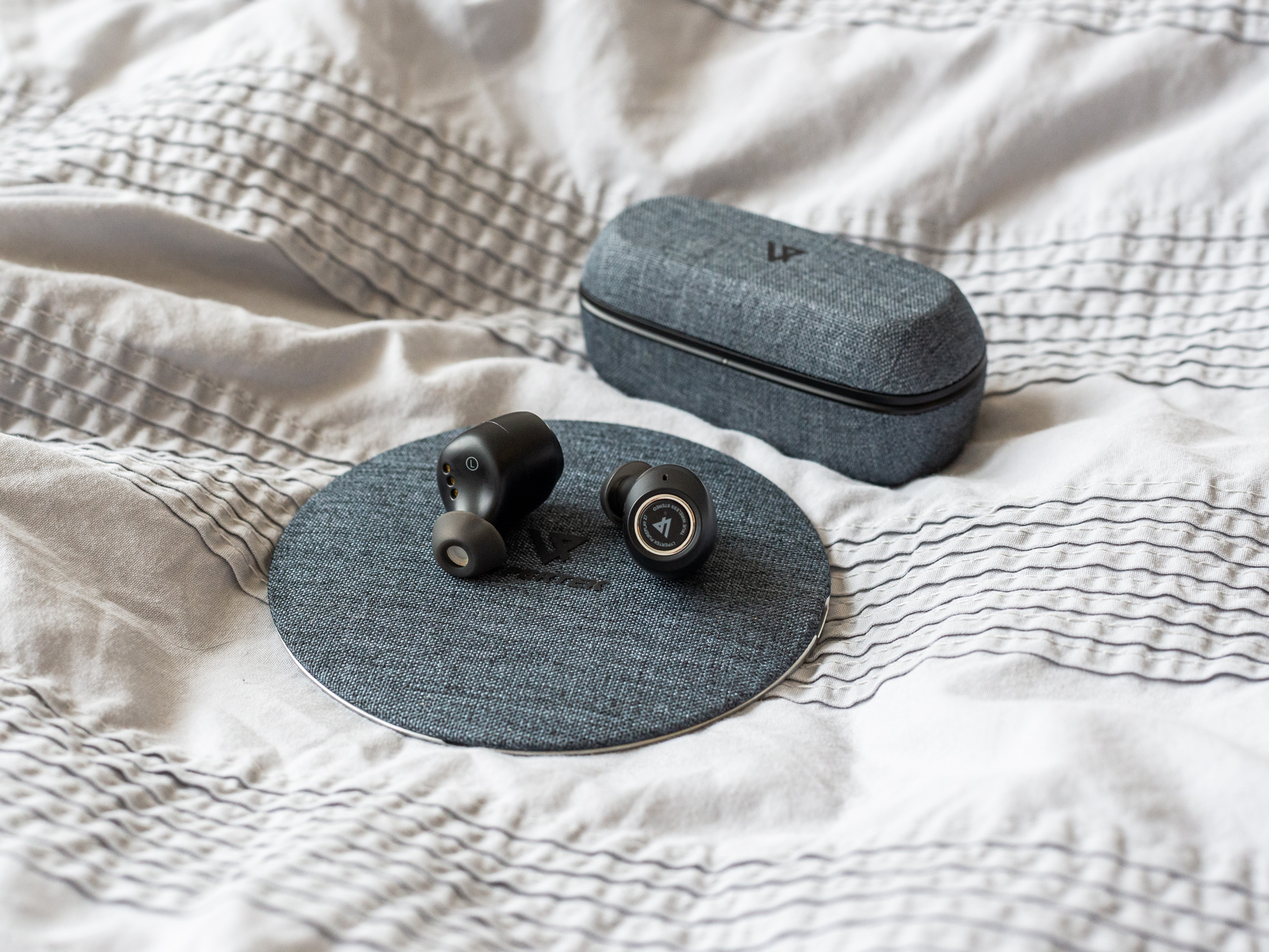 Who is it for?
People looking for the best sound quality in a true wireless earphone
Those who want superior sound without sacrificing battery life
People who like to tweak the sound to their personal preference
Conclusion
Lypertek are renowned for making excellent budget true wireless models, this is their first higher end release and they don't disappoint. The PurePlay Z7 sound less exciting than the more budget models, however what they lack in excitement they make up for in refinement and overall clarity and balance. These are a little smooth out of the box, which means you can listen to them fatigue free for hours on end, however there is excellent detail should you listen out for it. Everything sounds effortless and they are just easy and very pleasant to listen to, an audiophile true wireless earphone at it's finest.

Don't take the above as less exciting = boring though, as they are far from it, they are incredibly enjoyable and flexible. Should you wish to tune the sound to your preference the PureControl app works wonders, that and the fact that just turning on LDX mode makes them more engaging to listen to means you really do have a few different sound signatures in one earphone, all controlled by a simple app.