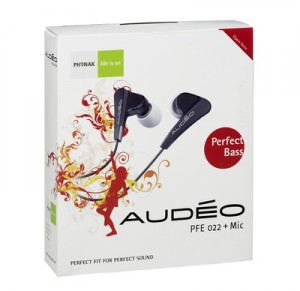 CN6BYWX7JBRN
The new Audéo PFE Perfect Bass 012 and 022 from Phonak offer music lovers not only perfect bass, but also an extremely natural and defined sound experience.
Audeo PFE earphones suppress external noise for undisturbed musical enjoyment. This guarantees precise, crystal-clear sound even at lower volume, without causing damage to hearing.
All Audéo PFEs offer excellent sound quality and will bowl you over with comfort and their unique design. The ergonomically-shaped earphones sit perfectly in your ear and can be adapted to your ear canal thanks to the different-sized silicone ear tips included.
Audéo PFE is one of the lightest earphones on the market, weighing only 14 grams.
Our Opinion
We think that £ for Pound this must be a future champ, with improved bottom end grunt the PFE sounds chunkier and more contemporary. Having heard the new Audeo 012 Perfect Bass it is hard to believe that such a refined balanced armature earphone will be on the market for less than £80. They also feature the same updated cabling and strengthened materials found on the Award Winning Audeo PFE 111, 112, 121 and 122.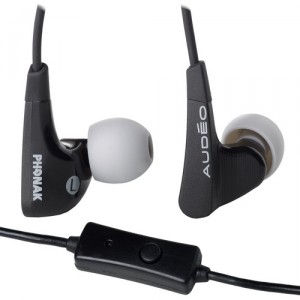 More Information
For more information on the PFE Perfect Bass and the Phonak range please check out the HiFi Headphones web store.