Introducing Campfire Audio's new iteration of the Trifecta, the `Astral Plane´. Available March 2023! The new generation of IEM's released by Campfire Audio in 2023 have realised their new vision. The new Trifecta looks fantastic. It also brings Captain Francis Aristarchus' latest discovery to a whole new audience.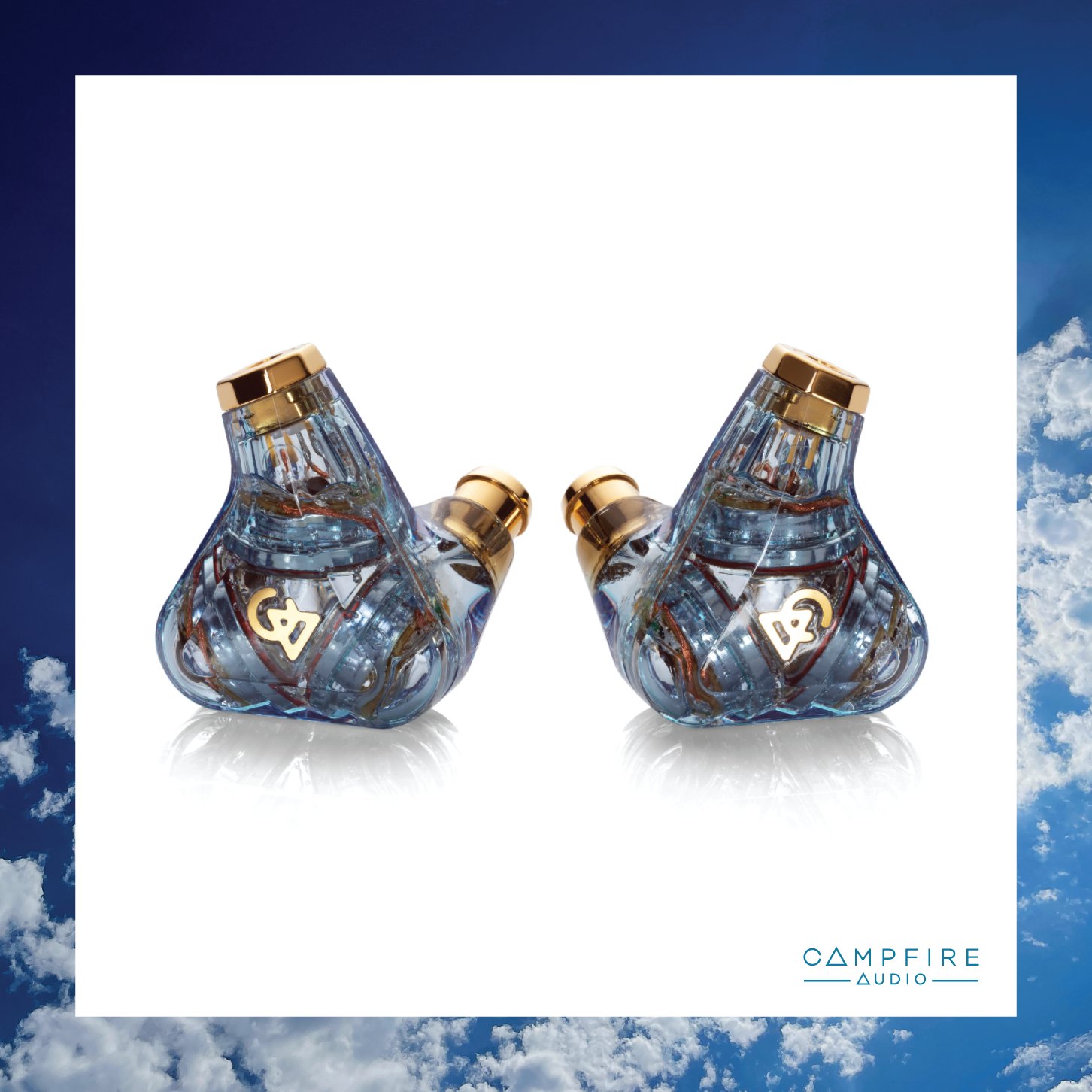 Campfire Audio Trifecta `Astral PLane´
The Trifecta is a masterpiece that is known to envelop the listener in rich, towering waves of sonic impact. Its stunning presentation and head-turning style produce an astounding experience in form, function, and aesthetic. Furthermore, optically clear nylon housing provides a window to its internal components, revealing the Trifectas three 10mm ADLC diaphragm dynamic drivers with gold-plated cases. As well as this, individually vented drivers face one another in a unique triangular configuration ( a design that is patent pending). On top of this, their performance is further enhanced by an acoustically tuned chamber. Together the three custom drivers create a breathtakingly massive sound. Now with a new colourscape, Campfire Audio discovery number five can be yours this March!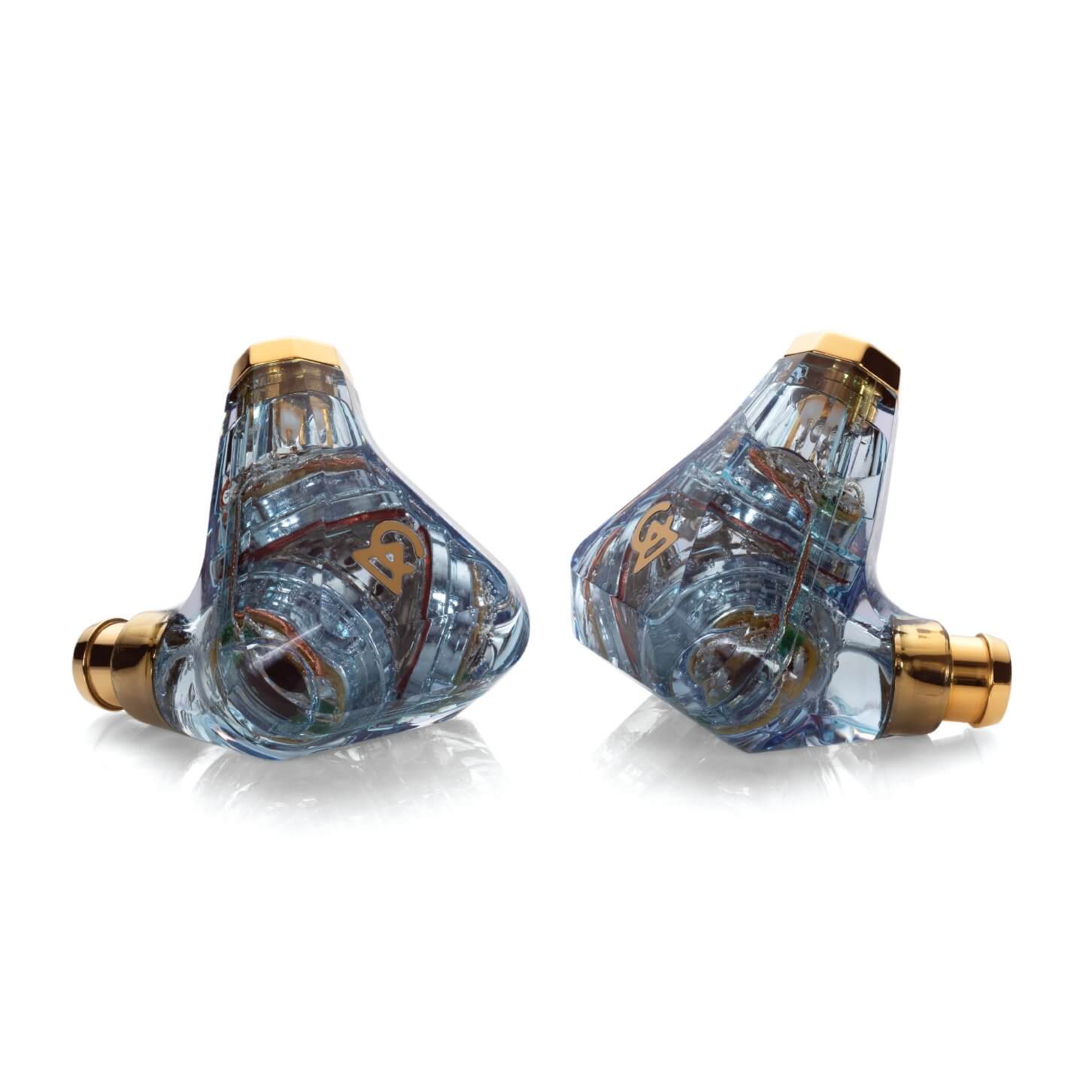 Accessories and More
It is known that good things come in threes. So it is no surprise that with The Trifecta Astral Plane you get Campfire's new Time Stream cables with 2.5mm, 3.5mm, and 4.4mm terminations all included. In addition to this, it comes supplied with an impressive amount of accessories and a newly designed carry case, (as seen in the pictures below).
To complete the experience, the Astral Plane is also shipped in a completely unique presentation box. Campfire Audio have spent the last few years creating a new way to present their products in a way that authentically communicates their creative vision. To conclude, it is safe to say that the Astral Plane delivers in spades here and realises the evolution of the brand. As well as promoting exactly who they are. Captain Francis Aristarchus could only be proud.
Technical Specs:
Frequency Response: 5Hz–20 kHz
Sensitivity: 94 dB SPL @ 1kHz: 16.91 mVrms
Impedance: 6.3 Ohms @ 1kHz
Total Harmonic Distortion: less than 1%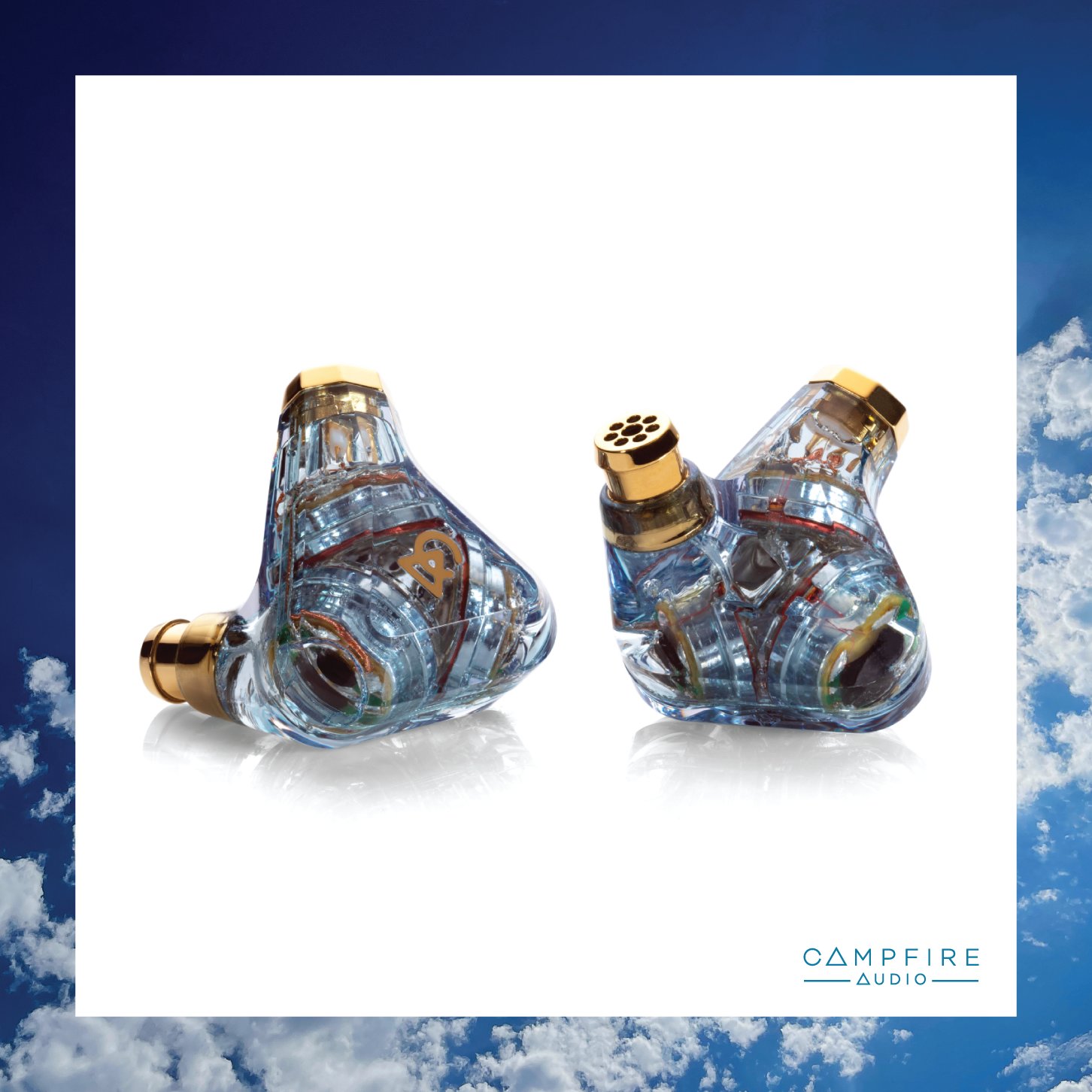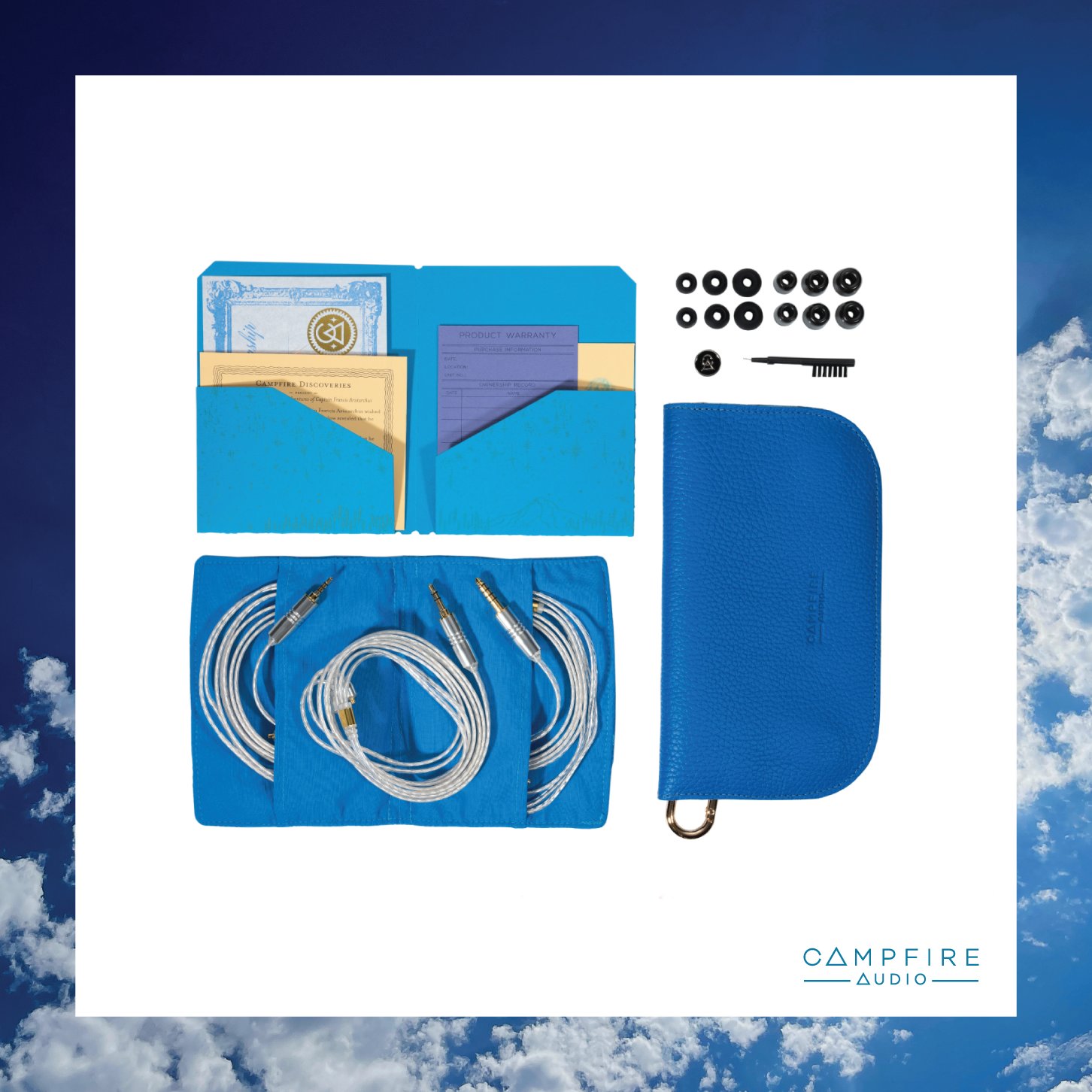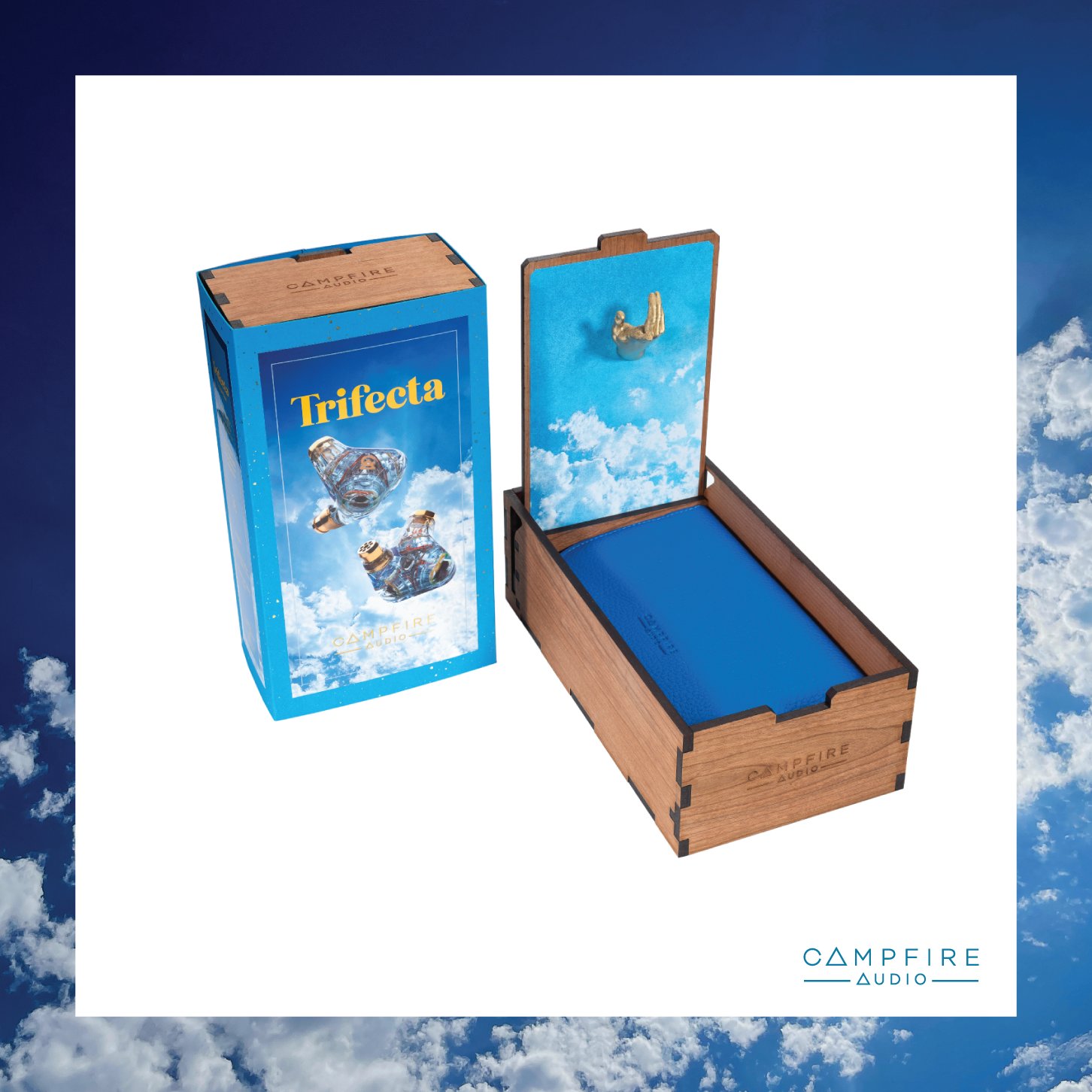 Check out what else Campfire Audio has to offer via Hifiheadphones!
More News about Campfire Audio and their latest releases here