Audeze's new flagship planar magnetic headphone, the LCD-5, really are a treat for your ears, with a natural yet almost reference style tuning they hit all the right marks – they are also lighter and more comfortable than previous models.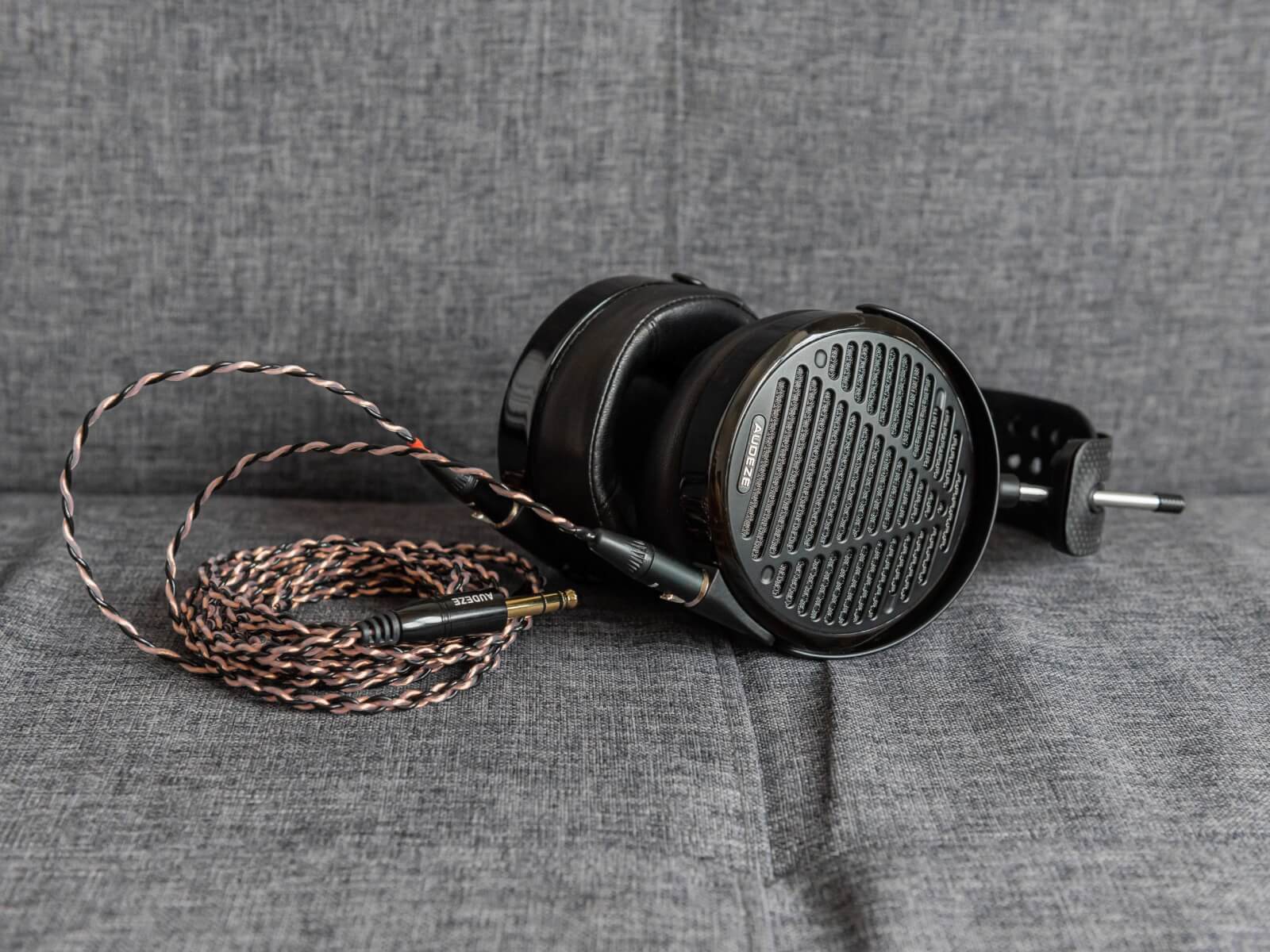 PROS
Reference style tuning
Excellent detail retrieval and open sound
Much improved comfort over previous LCD models
CONS
Don't come with a balanced cable in the box
Review Breakdown
Sound Quality

0

Features

0

Comfort

0

Value

0

Fit for intended purpose

0
Comfort and Fit
Starting our review of the Audeze LCD-5 we notice they have changed their design slightly, a different headband shape and style along with weight reductions throughout make the LCD-5 a lot lighter than the LCD-4 for example. This to me greatly increases the comfort, the new earpads are still soft and spacious and the comfort strap headband is sleeker yet perfectly distributes the weight across the top of your head. This all contributes to make the LCD-5 one of the most comfortable Audeze headphones to date.
They fit my head really well, and there is plenty of adjustment in the headband for heads of all shapes and sizes. They clamp with moderate force which provides a secure fit but one that isn't too tight or uncomfortable. The new earpads have a little more space inside as they are sort of bowl shaped, this also helps when it comes to the fitment of them.
Compatibility
These are a high-end headphone, so it comes as no surprise that these are not built to be used with your average portable source, these really do demand a proper desktop rig to sound their best. We have them paired with the Burson Audio Conductor 3X Reference in our demo room and this really is a superb pairing. The Burson amp/DAC combo's work well with Audeze products, providing tons of clean power without any sort of harshness, there is an ever so slight hint of smoothness to the Burson amps that just keeps you wanting to listen more.
These can handle a lot of power and a high quality DAC + Headphone amp is key here, so make sure you have a good system if you are thinking about getting the LCD-5.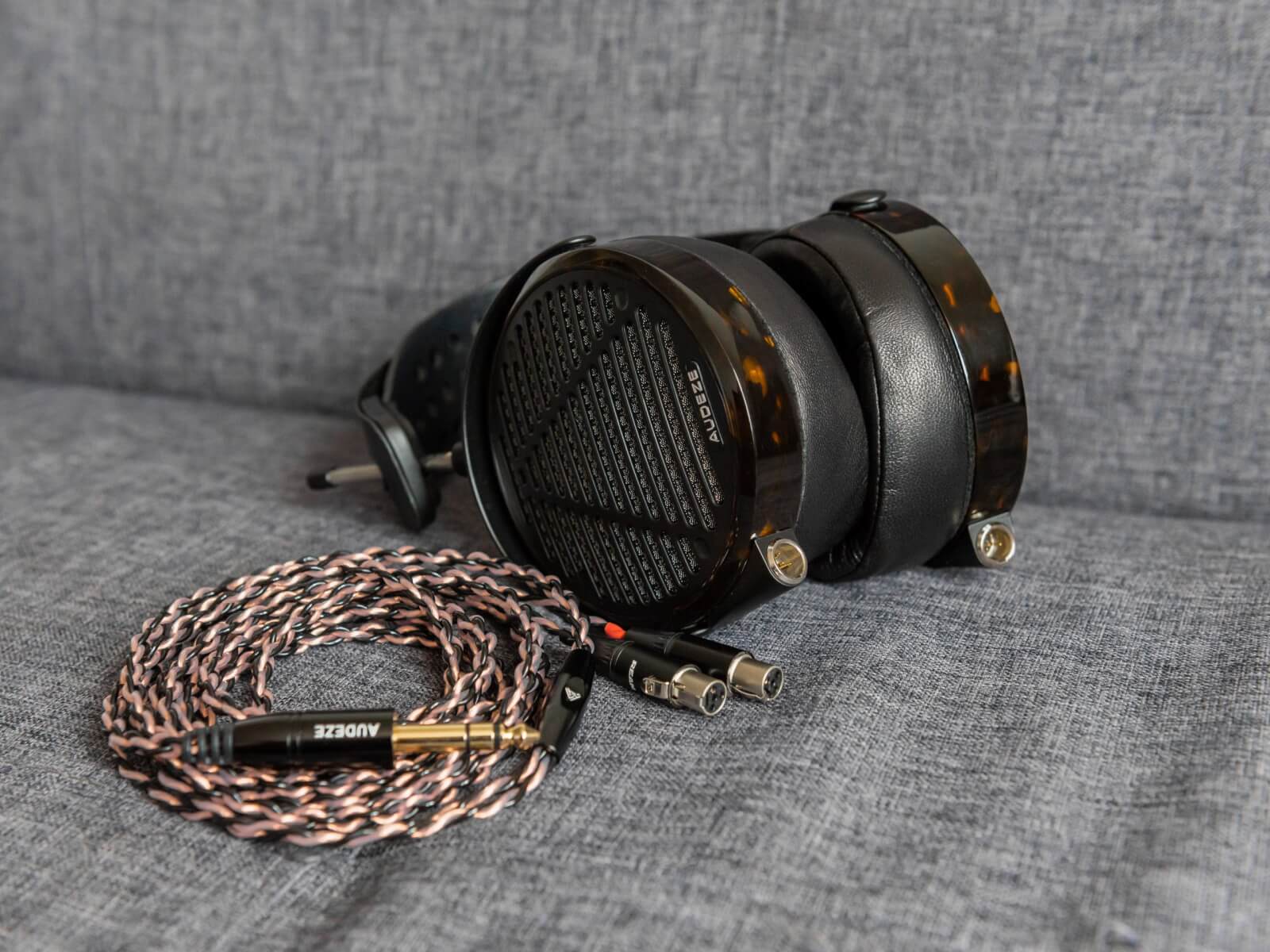 Sound
Bass: Audeze are well renowned for their great bass response, yet with the LCD-5 they have gone for a more reference style tuning aiming for neutrality over the warm sound of the LCD-2/3. Luckily though they haven't gotten rid of what they are good at, these still have that slightly fuller sounding low end that Audeze users love. It is now just more controlled and there is less bloom in the bass, the low end is puchy and articulate along with having endless extension. You don't ever miss out on anything in the low end, there is an effortless and realistic presentation of the low end that never disrupts the lower midrange. From electronic beats to kick drums to double bass, these really do just render everything you throw at them in a natural and controlled way. The texture down low is superb, providing you give them enough power to really shine, if it's in the recording you will hear it through the LCD-5.
Midrange: Due to the controlled nature of the bass, there is no bleeding into the midrange allowing all vocals and instruments to come through with precision and clarity. I listened to these back to back with the LCD-4 and the LCD-5 is a lot crisper and more open in the midrange, subtle details are easy to pick out, yet both male and female vocals sound utterly effortless and natural. Whether it's an electric or acoustic guitar you get what is recorded, powerful crunching riffs or delicate finger picking, you hear it all, all easily separated from other layers in the mix but with an overall sound that is coherent and whole. There does seem to be a small dip in the upper midrange where they transition into the lower treble, this does avoid sibilance but also robs them of a tiny bit of energy. This is one of the most accurate midrange reproductions I have heard to date, the LCD-5 don't go for a smooth and silky midrange instead they go for a more nuance but still natural presentation which I really do enjoy.
Treble: The LCD-5 seem to favour the upper treble and don't have an abundance of energy in the lower treble which is good for those more prone to fatigue. Luckily snares still snap with authority and everything is still very clean and clear, but I feel they are lacking a tiny bit in terms of presence compared to the lows and mids. This isn't to say they sound dark though, as the treble is very airy and open, the extension is incredible with no noticeable early roll-off. One the the standout qualities in the treble is the actual placement, there is really good height to the soundstage so cymbals and the like occupy their own space with expert precision. The detail retrieval again is done with refinement and finesse, rather than throwing it at you, it allows you to hear should you listen for it.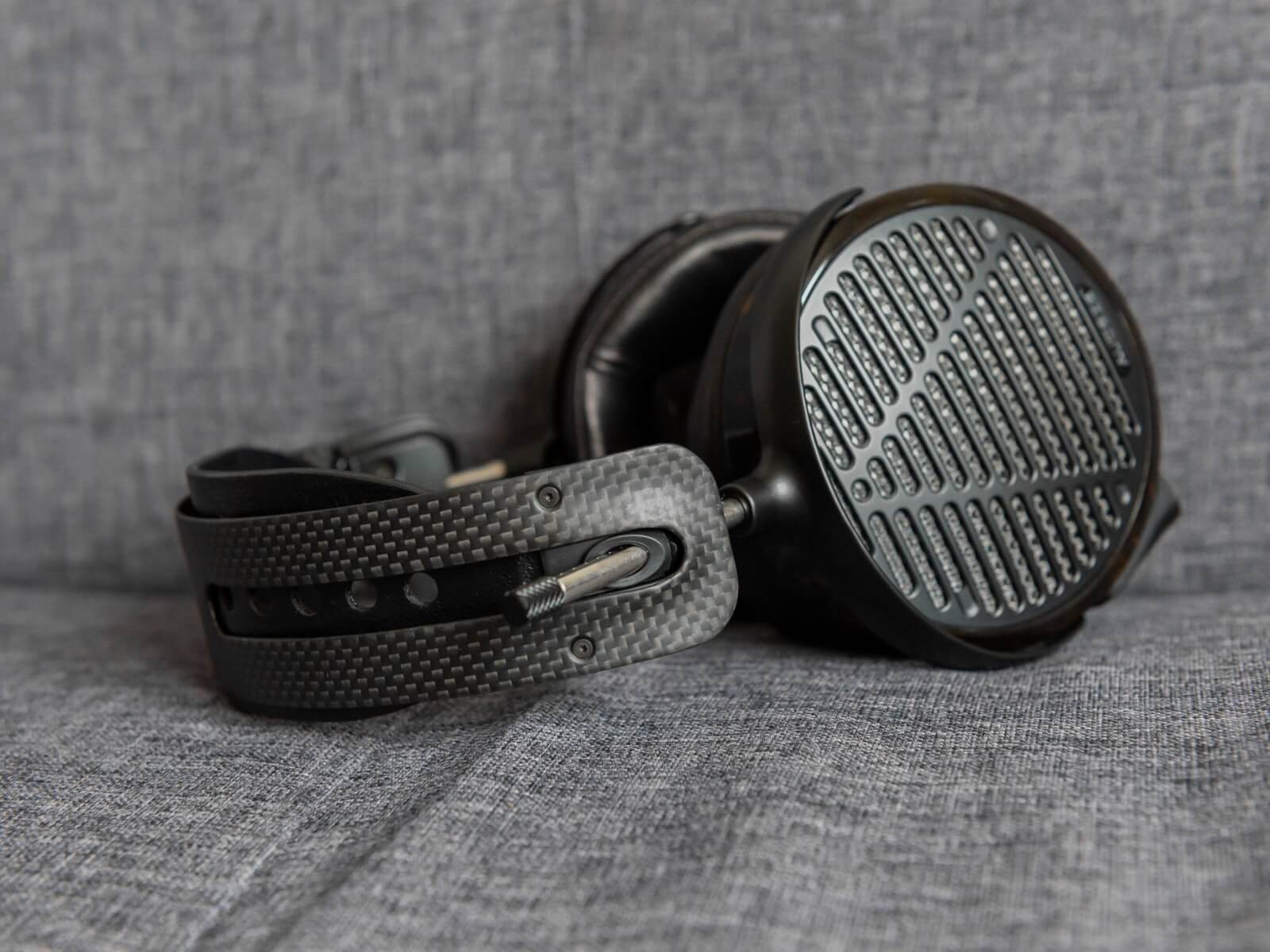 Genres and Soundstaging
The LCD-5 really do lend their hand to anything, they have the power and speed for metal, the visceral punch for electronic, the dynamics for classical and the finesse for acoustic. These will handle anything and everything you throw at them.
Soundstaging is impressive, some of the other LCD headphones have a slightly more enclosed sound whereas the LCD-5 are open and airy in comparison, they have excellent width and height, there is superb layering along with pinpoint accuracy. There are plenty of moments where you will wonder if the sound is truly coming from the headphones.
Who are they for?
These are some of the finest high-end headphones out there, for the serious listener
Reference point for pro-audio engineers
Anyone who wants uncompromised sound quality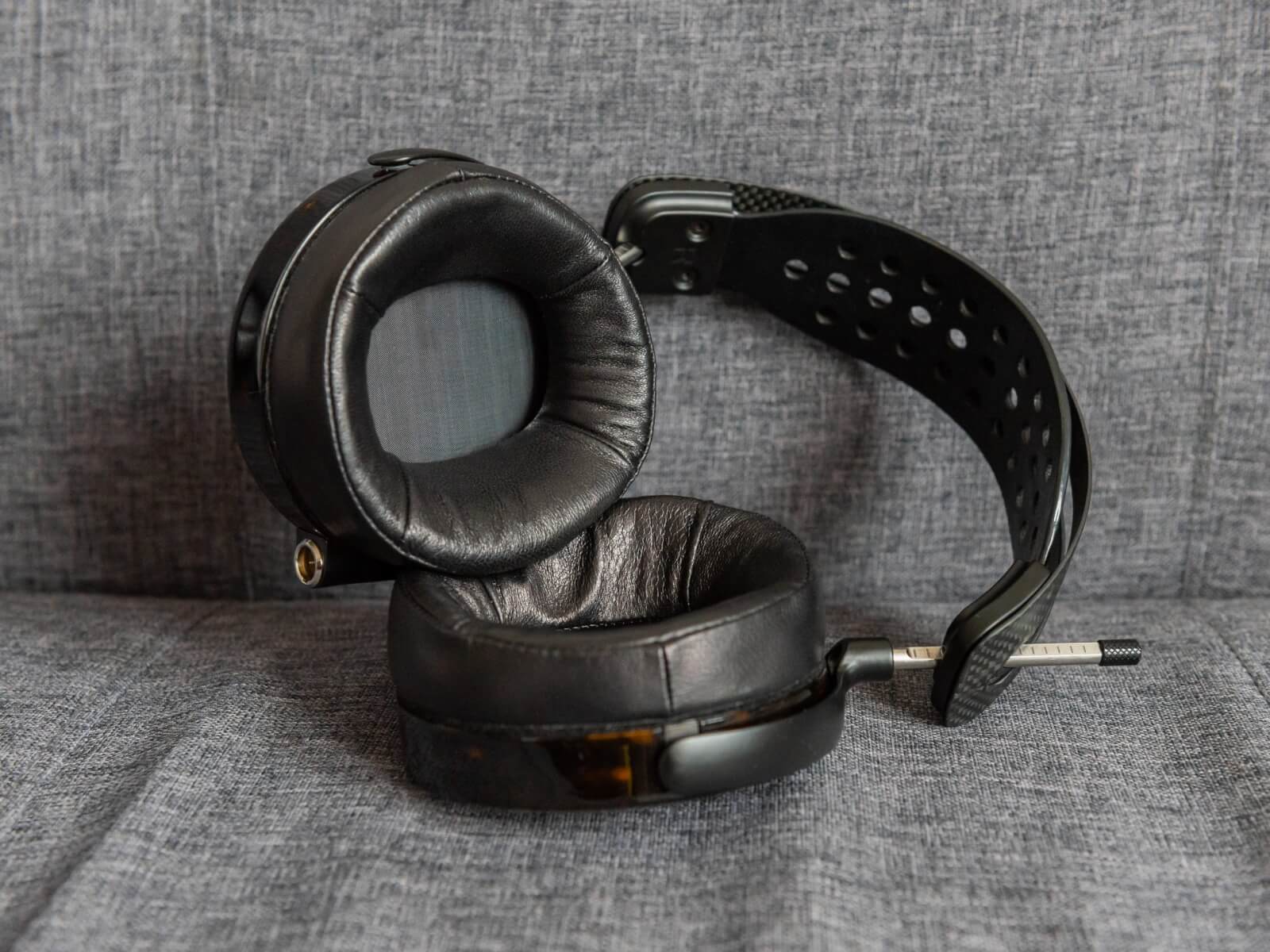 Conclusion
For the price you would expect these to be some of the best headphones on the market, and in my opinion they are, the LCD-5 have that gorgeous textured and full Audeze bass response you would expect but it is so much more controlled now. The midrange is open, clear and detailed and the treble extends effortlessly without ever becoming harsh. These are resolving yet enjoyable, they have a reference like tuning without coming across clinical, they have an honest presentation without too much colouration or sweetness to the sound. Their greatest attribute is the fact they can play whatever you throw at them with ease.