The Audeze Penrose gaming headset – designed for PlayStation 4, Playstation 5, Windows and Mac desktops – has blessed people's gaming experiences for just over one and a half years. With it's various updates and improvements, in addition to a plethora of new models on the market, there is a question that needs an answer: Is the Audeze Penrose still worth considering in 2022?

YES, YES – IT IS!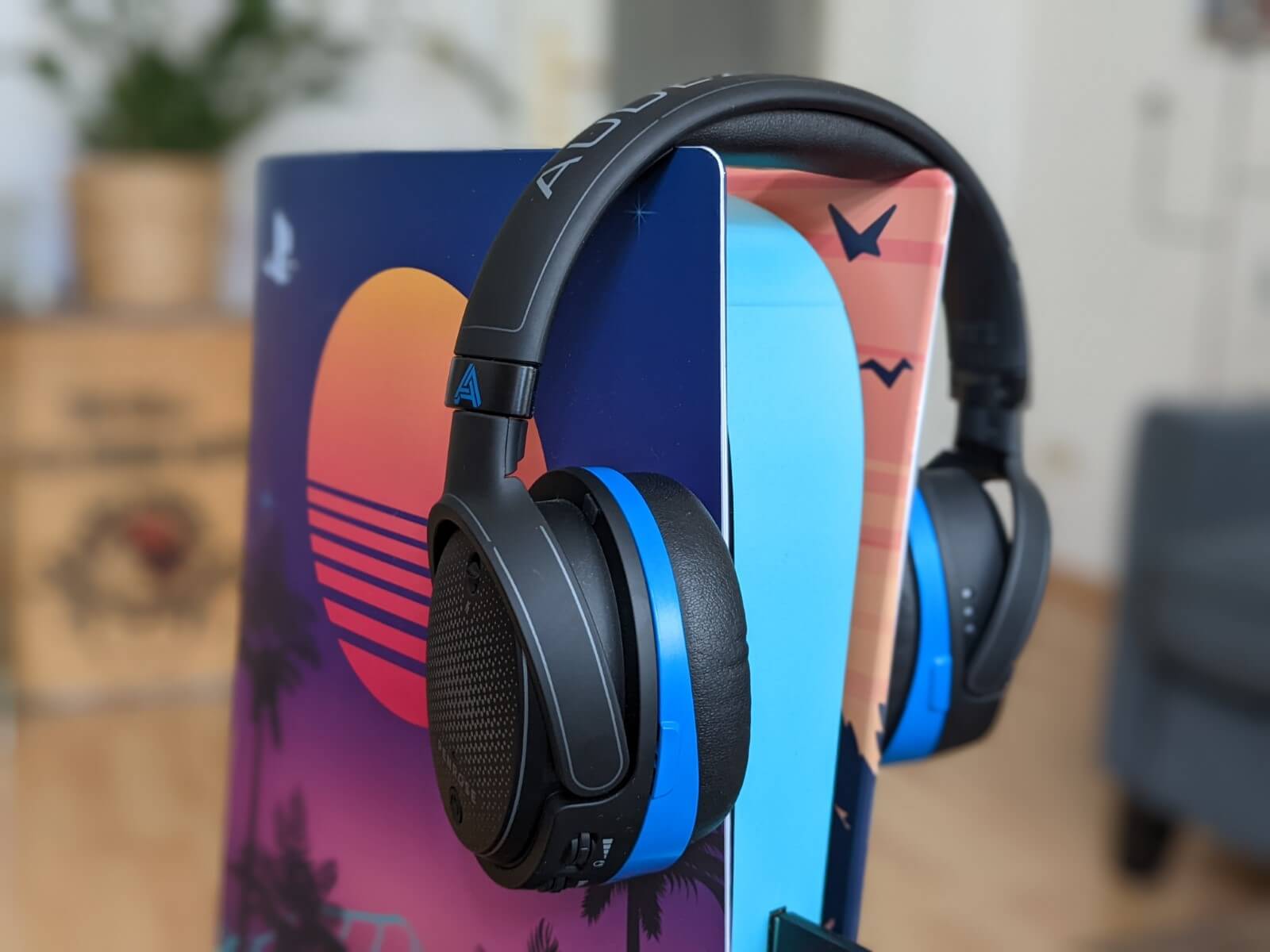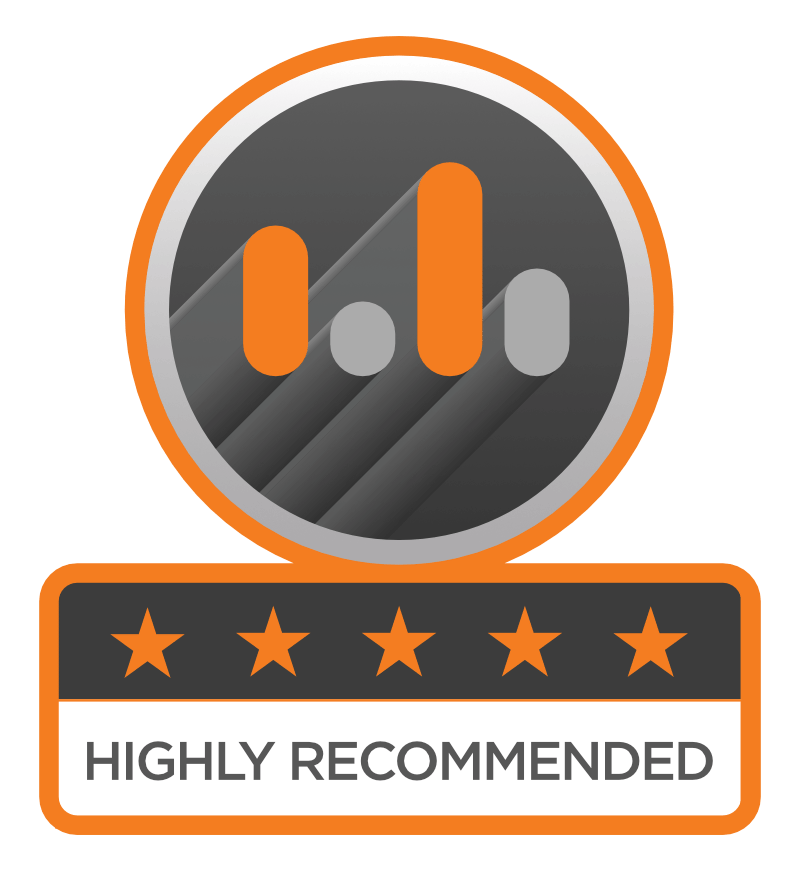 Audeze Penrose Gaming Headset
Review Breakdown
Design

0

Comfort

0

Sound Quality

0

Wireless Signal

0

Mic

0
Audeze Penrose Review – 1.5 years on: Now more than ever, console gamers are seeing the importance of quality Audio. Lockdowns and Pandemics aside, the rise in online competitive gaming is relentless and we are all seeking that extra edge that will take us to victory. With the onset of "Spatial Audio", A quality headset that can take full advantage of Sony's "Tempest" or Microsoft's "Dolby Atmos" is now an absolute must.
How else am I supposed to hear the footsteps behind me?
Design: 10/10
I would say the Audeze Penrose gaming headset has a perfect balance between an in-your-face over the top gaming design and a not too flashy, sleek looking headset. The all black colour with the blue stripes, provides a bit more subtlety that stops the Logo and decals from popping too much. The honeycomb/ hexagon finish on the ear cups is a nice touch that eschews quality.
Comfort: 9/10
As subjective as comfort is, these headphones fit great. Some people refer to a tight clamping force and a noticeable weight, but I find if you make minor adjustments while they are on your head they are extremely comfortable. They are also very flexible. I find that there is very little to no discomfort for gaming sessions lasting up to 3 hours or so. (I can rarely play more these days but I think even longer would also be fine.)
The sound from these headphones for gaming is phenomenal
Sound Quality: 10/10
Again sound is subjective, but the sound from these headphones for gaming is phenomenal. The detail is impeccable, the soundstage and direction superb. They work extremely well with Spatial Audio Programs to deliver that immersive sound we have always wanted. With the Audeze HQ app, you can adjust the presets and create sound profiles for specific games. They even provide some presets for you that you can try out (Check them out here). This is the best sound from a headset I have used with my PS5. You will never *not* hear a footstep again!
Wireless Signal: 8/10
People complain about the poor range of the wireless signal as a draw but hardly ever have issues and nearly always a stable connection. Okay, if I move into my kitchen or bathroom the signal is weak, but how can I play Apex legends without being in front of my TV? The range is suitable for the requirements.
Mic: 8/10
The boom mic is great, people can always hear me clearly and for game chat it is near enough perfect. I position my mic a bit lower than my chin because I can sometimes hear my breathing on the sidetone. You can turn the sidetone off to eliminate this issue completely should you wish (I only leave it on to make sure I am not shouting!)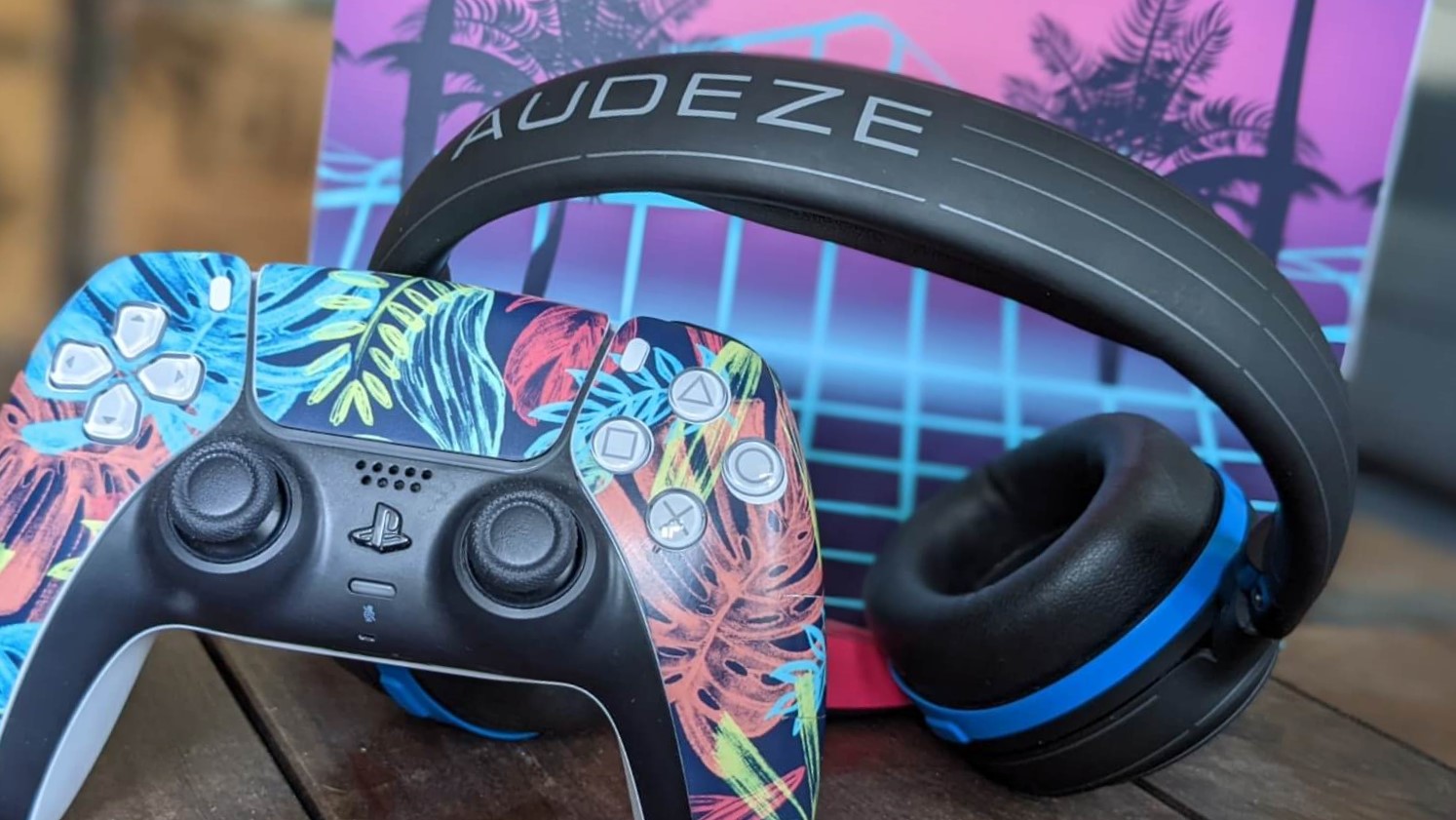 What is the Difference Between the Audeze Penrose Gaming Headset & The Penrose X?
It is rather simple really! The Penrose is compatible with PlayStation 4 &PlayStation 5 gaming consoles, as well as Windows and MAC systems. The Penrose X is specifically designed for the Xbox, and is compatible with both the Xbox Series X|S and Xbox One, as well as Windows systems.
Other Notable Features:
Wired Connection – Absolutely Top Notch
Volume control – Separate controls for the Volume and the Mic which allows for great control of sound mix.
Audeze HQ – 10 band graphic EQ, sidetone toggling, saving/editing presets, the place to upgrade the firmware. A great app to perfect your desired sound signature and a must for any competitive gamer out there.
Voice to Chat Mix – This is for Xbox X users. Sadly I only have a PS5
Battery Life – Another great feature, a full charge lasts 15 hours and it takes 4-5 to charge it fully from Zero. Newer releases from various brands have 30 hours as standard but I find that as long as I charge it after extensive use, it has never gone dead on me when I need it.
Phone connection- You can connect to the PS5 and your phone at the same time which is a big plus.
1.5 years on from its release is undoubtedly still at the top of the table
AUDEZE PENROSE: MY VERDICT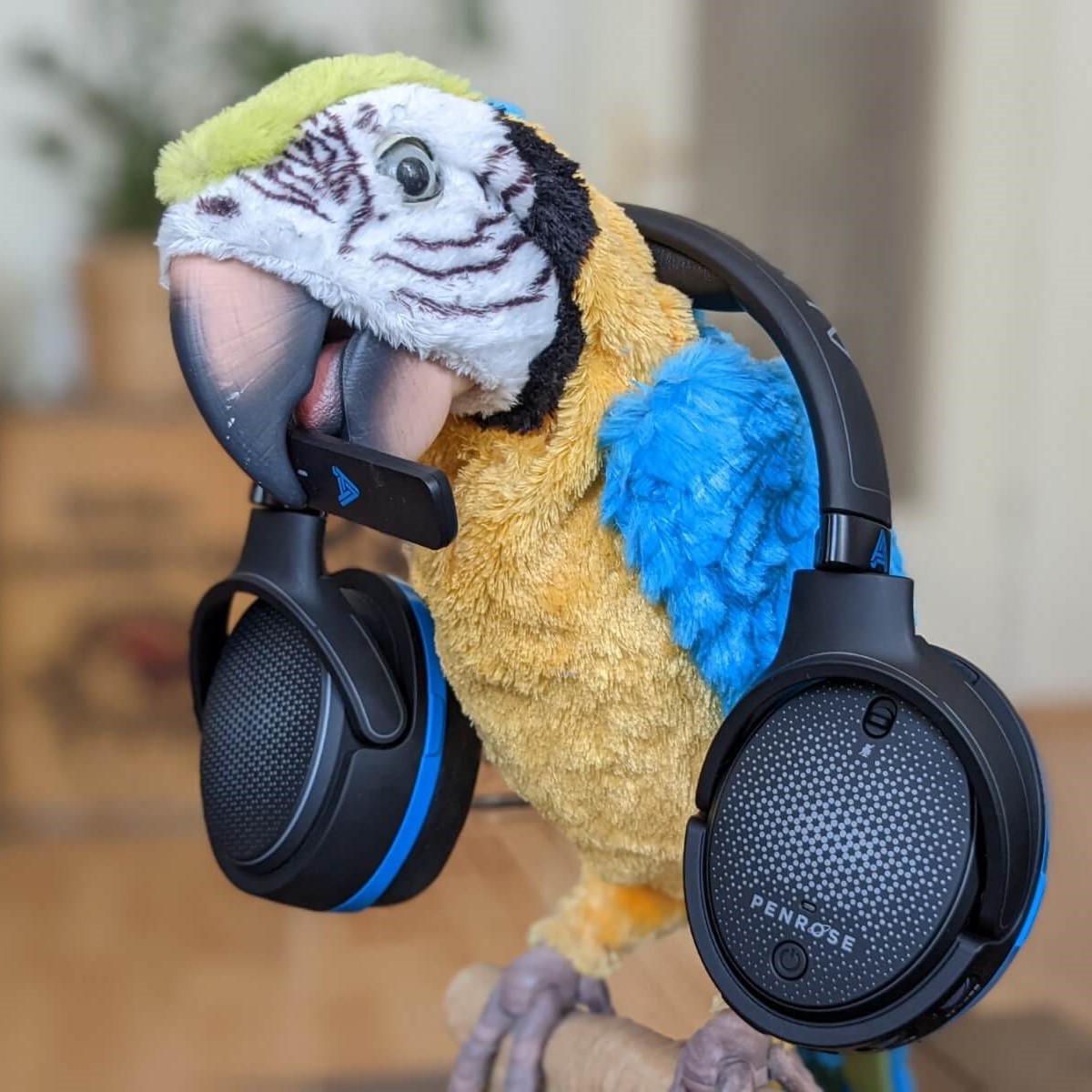 There have been some notable issues reported online with the Penrose headset such as the crisp packet sound in the drivers and issues with the headband cracking. I have never had these issues myself in 1.5 years of owning a pair and so are unable to report on them directly. Audeze however does provide a fantastic 2 year warranty on parts and the drivers. They really do want their customers to fully enjoy and get the most out of their products. 

I have thoroughly enjoyed this headset and continue to do so. The Audeze Penrose 1.5 years on from its release is undoubtedly still at the top of the table when it comes to gaming headsets. You will envy everyone that has a set, should you ever get the chance to put a pair over your ears and immerse yourself fully into that next Battle Royale.
You can buy the Penrose (For Playstation or the Penrose X for Xbox here. If you would like to read more About Audeze Products take a look on our blog here
P.S. In case you were wondering about that Sony Playstation 5 design / skin, well let's just say Etsy is your best friend here. I love the 80's (obviously)and this graphic has the sunset, it has the neon grids and the palm tress. In fact the only thing it is missing is an 80's sports car. It gives me that same feeling as when you watched the first episode of Stranger Things season 3. Pure nostalgia, and yes, I absolutely love it!