There are loads of earphones out there, so we have taken the time to put together a list of our best picks for 2021. We have earphones for all budgets, including both wired and Bluetooth models.
Designed with gaming and VR users in mind, the E500 delivers impressive spacial awareness and pin point accuracy. These qualities don't only favour gamers – they give music an edge with clear imaging and a soundstage that brings you right into the mix. All of this for under £20 makes them a no brainer for those looking for a budget wired earphone.
You can read our full review of the E500 here
The SoundMAGIC E11C should be included in every best earphone list. SoundMAGIC has been the king of budget wired earphones for years, and the E11C is their best yet. Widely considered to be the best for under £50 and a recent What Hi-Fi award winner – the SoundMAGIC E11C could be the only earphone you need.
You can read our full review of the E11c here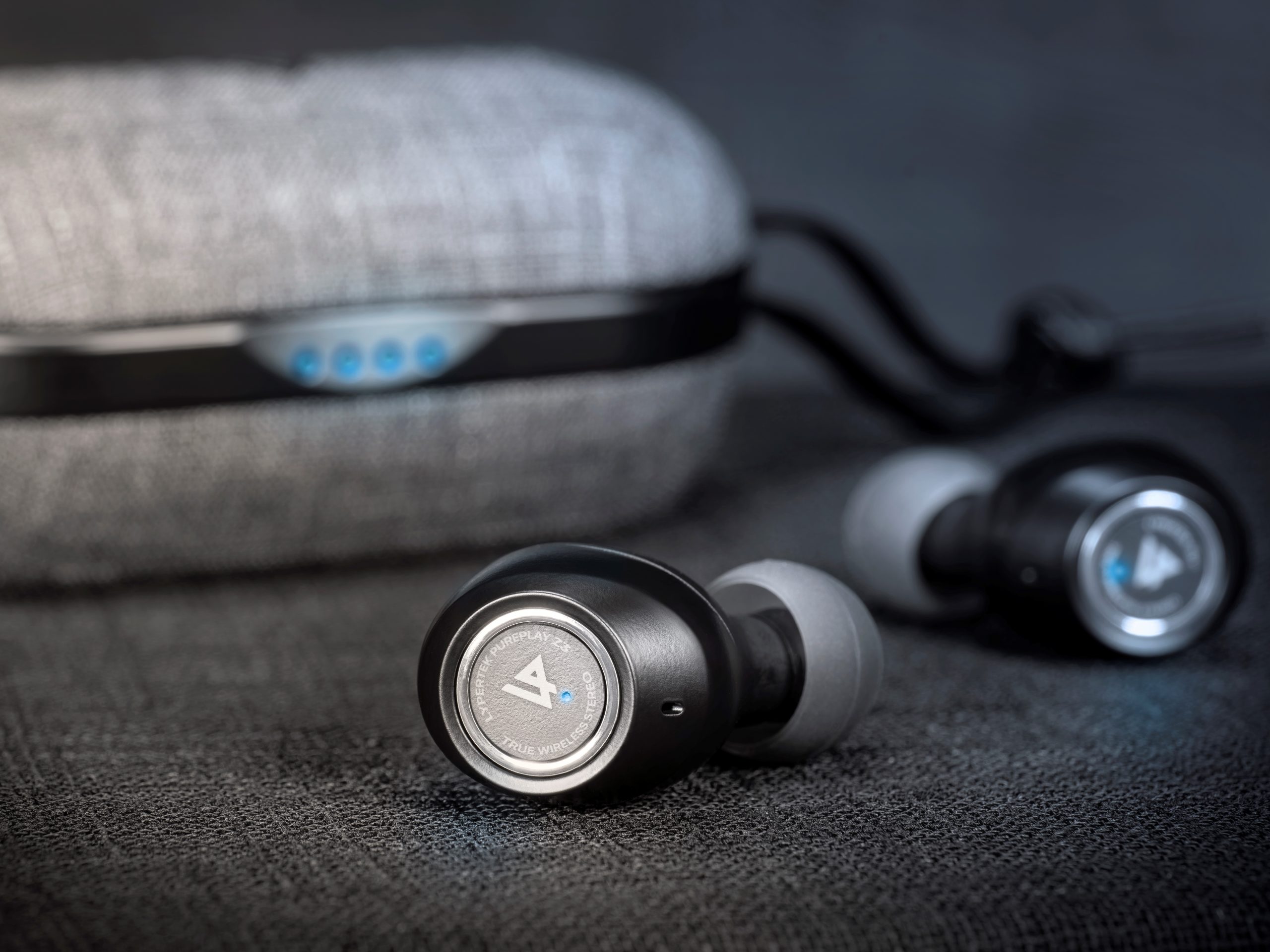 The multi award winning Lypertek TEVI had a name change at the end of 2020. Newly named the PurePlay Z3, these true wireless earphones are still considered to be one of the best for under £100 – and deservedly so. 70 hours battery life, aptX and AAC codecs, IPX7 waterproof rating and sound quality that regularly gets described as audiophile – we'd have to agree!
You can read our full review of the PurePlay Z3 here
For the more active users out there, the Cleer Goal true wireless earphones could be your ideal jogging buddy. They fit securely with an open sound that lets you hear what's going on around you while you listen. The touch controls are easy to use and the built-in microphone does a great job of taking calls on the move.
The Etymotic ER2 earphones are personal favourites of mine. Their unique fit provides the best passive isolation available from a universal earphone – blocking out background noise so you can fully enjoy your music. The sound is clean and dynamic, impressively pulling out every detail with no distortion or harshness.
You can read our full review of the ER2XR here
You may not have heard of Oriveti – we're big fans of them here at Hifiheadphones. The new Oriveti O800 has eight drivers, tuned for real enjoyment with a musical quality. They are smooth and rich sounding and very comfortable to wear – perfect for long listening sessions. The handmade cable and unique design add to the already impressive package.
The Campfire Audio Ara may just be their most impressive IEM yet. With seven balanced armature drivers, this was a first for Campfire Audio. The result is a perfectly balanced IEM that pulls details out of the music you've never heard before – in a way that sounds organic and natural. There's an overall effortlessness to the Ara that will make you want to listen and listen and listen…
If there was a competition for most drivers, then the 64 Audio Nio wins with a nine driver hybrid setup. Eight balanced armature drivers and a dynamic driver inside each earpiece pushes the limits of what a universal IEM is capable of. The standout feature is the impressive soundstage – delivering an immersive, almost 3D listening experience.
You can read our full review of the Nio here
With the A8000, Final prove that multiple drivers aren't necessary for producing mind blowing audio. One driver is all that's needed. Not just any driver, Final's custom made ultra thin Beryllium foil driver. Along with Final's four chamber housing design, the A8000 gives high resolution a whole new meaning – these need to be heard to be believed.
You can read our full review of the A8000 here