Like the phoenix, risen from the flames to be born again. If there was one IEM that held legendary status for Campfire Audio, it would be the Andromeda. This bright green wonder has impressed audiophiles and music lovers for years, having had minor updates throughout its lifetime yet holding onto the same design it had when first developed. Now, something has changed. The legend has been entirely re-imagined, with not only new technologies internally, this new Andromeda 'Emerald Sea' has also been redesigned with a new shell shape too. Do not fear though. The Andromeda from 2023 is still that lovely shade of green.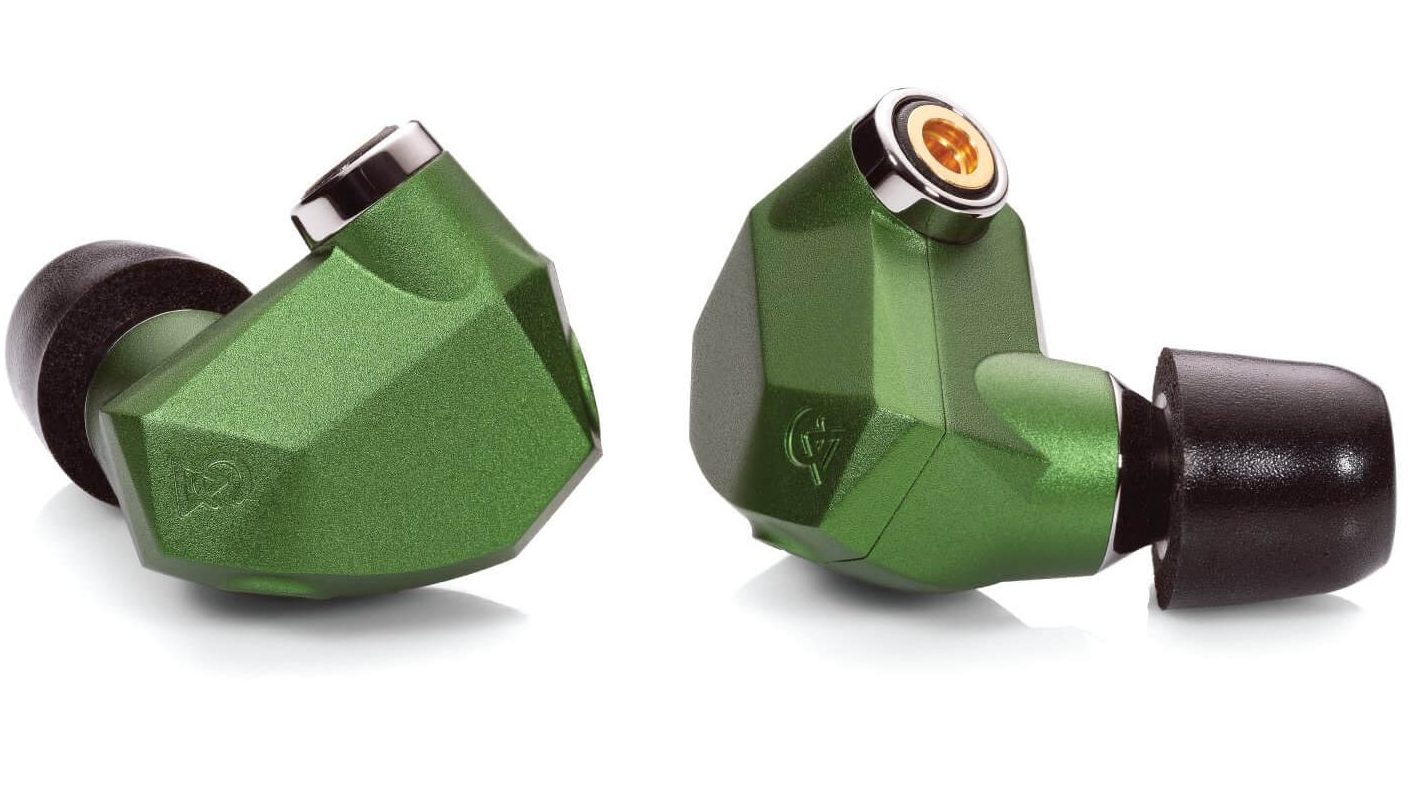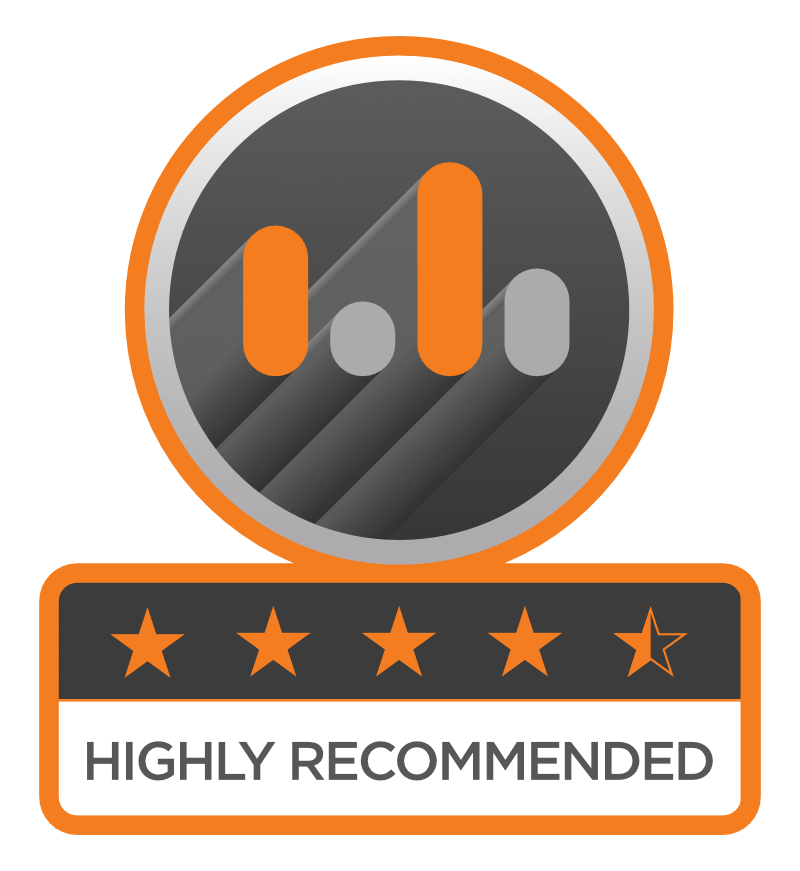 Campfire Audio Andromeda 'Emerald Sea'
Review Breakdown
Sound Quality

0

Build Quality

0

Design & Packaging

0

Comfort & Fit

0

Value

0
Andromeda 'Emerald Sea': Improved Ownership Experience
Not only have the earphones been given a makeover, the entire ownership experience has been enhanced. The main addition here is the wooden presentation box that the Andromeda is packaged in. Reminiscent of a cigar box, this packaging is like no other. Remove the lid and slot it into the base, then attach the bronze hand and you have the most original earphone presentation stand I have ever come across. In the words of Campfire Audio, nicely done.
As for accessories, the selection provided is equally impressive. You get a wide range of eartips with a mixture of foam and silicone. You get two carry pouches. One for the earphones and one to store the extra cables that come with the Andromeda. Campfire Audio has included three Time Stream cables: 2.5mm, 3.5mm and 4.4mm. These new cables feel great and house silver plated copper conductors. Providing three shows how dedicated Campfire Audio is to the experience.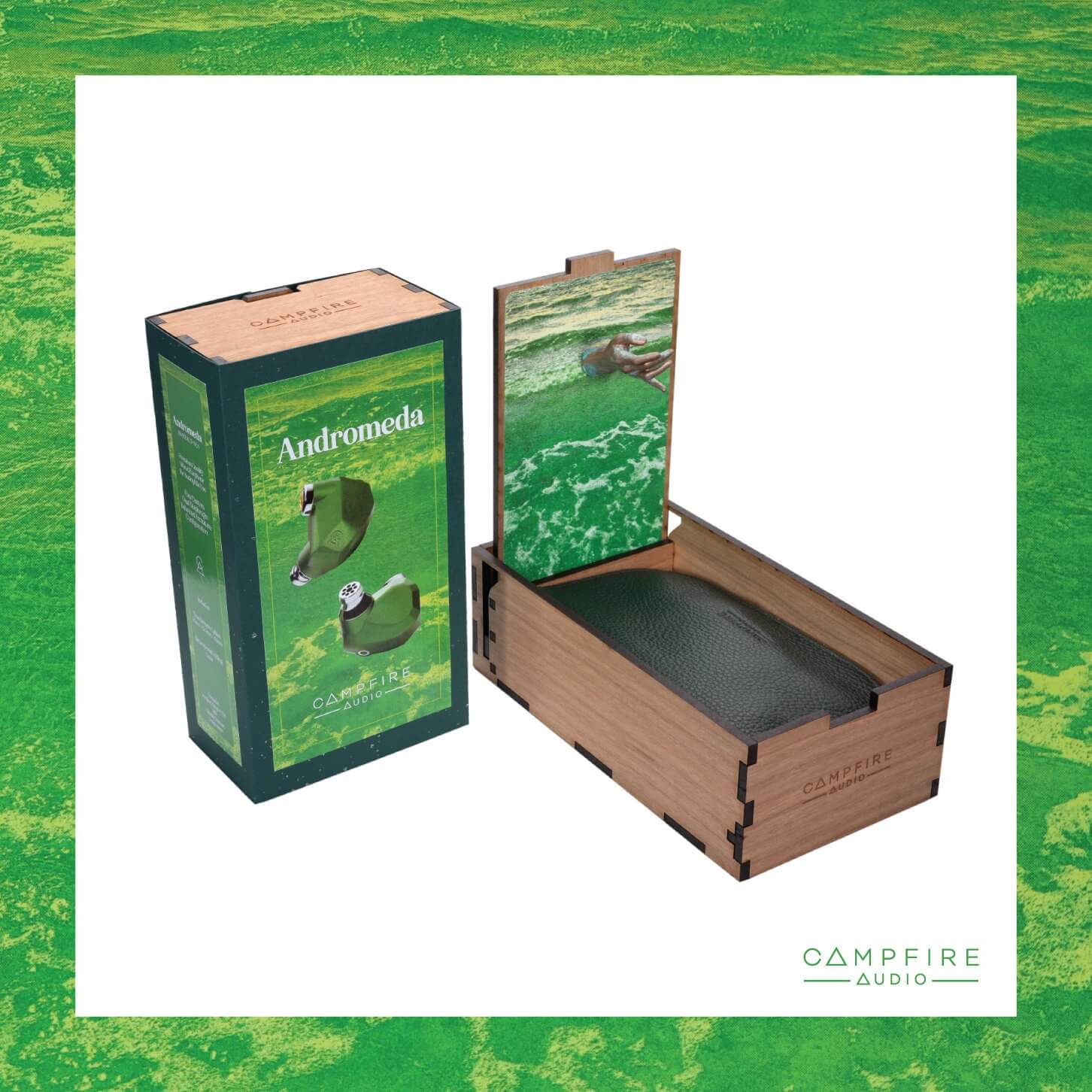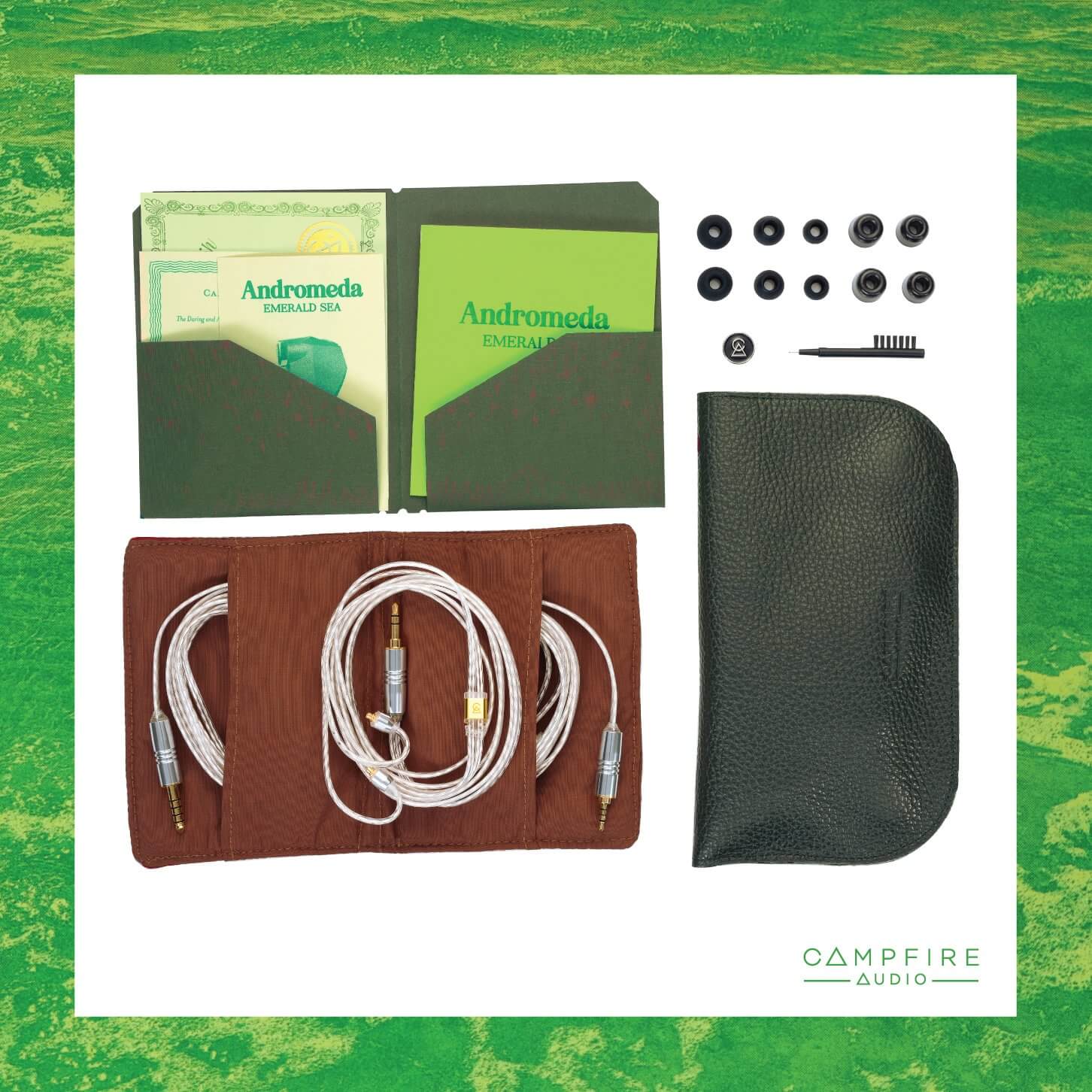 Complete Re-Design
The earphones themselves is where Campfire Audio really make their statement. Gone is the severe, angular shape of the old Andromeda. For the 'Emerald Sea', the housings are smaller, smother and more streamlined. This is also a new shape for Campfire Audio, and this really adds to the comfort of the earphones. This shape works perfectly for me, nestling nicely into my ears with no feeling of pressure even after a long listening session.
Low distortion and superior stability.
Internally, the engineers have also gone to work, using brand new drivers and also redesigning the interior chamber. Five custom, dual-diaphragm balanced armature drivers are housed inside each earphone. These drivers have been chosen for their low distortion and superior stability. These drivers have been placed within a newly designed internal 3D-printed chamber.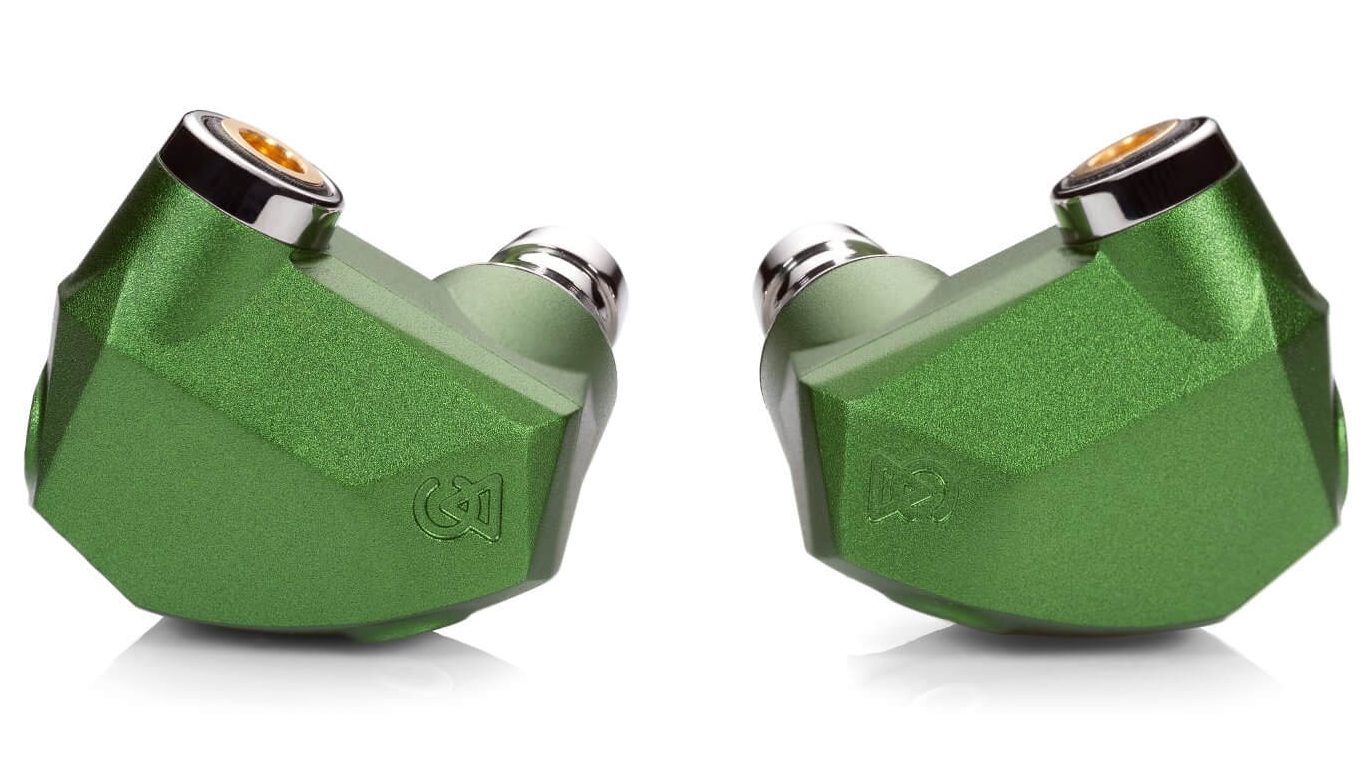 Less Sensitivity. More Flexibility.
Another change that I think is worth mentioning is that the Andromeda 'Emerald Sea' is less sensitive than previous Andromeda versions. This is a big change, as one of the issues I found previously is that the Andromeda was always very picky about which devices it worked well with, and part of that pickiness was down to its sensitivity. The new 'Emerald Sea' is less picky, meaning there will be more people out there who can enjoy this stunning earphone.
An overall more balanced and believe it or not; an even more enjoyable listen.
Andromeda 'Emerald Sea' – How do they sound?
Now, what does all of this mean? The result of this overhaul is a listening experience that has taken an already sublime sound provided by the older Andromeda, and added a new layer of fluidity and finesse in the 'Emerald Sea'. Bass is as present as ever, this time with an improved roundedness and coherence which allows the mids to sound more effortless than before, especially in the higher end.
This Andromeda has kept the organic quality that made has made the Andromeda so successful over all these years, yet there is something new here, a new smoothness in the higher peaks which now allows other frequencies to show themselves even more for an overall more balanced and believe it or not; an even more enjoyable listen.
Campfire Audio Andromeda 'Emerald Sea': Verdict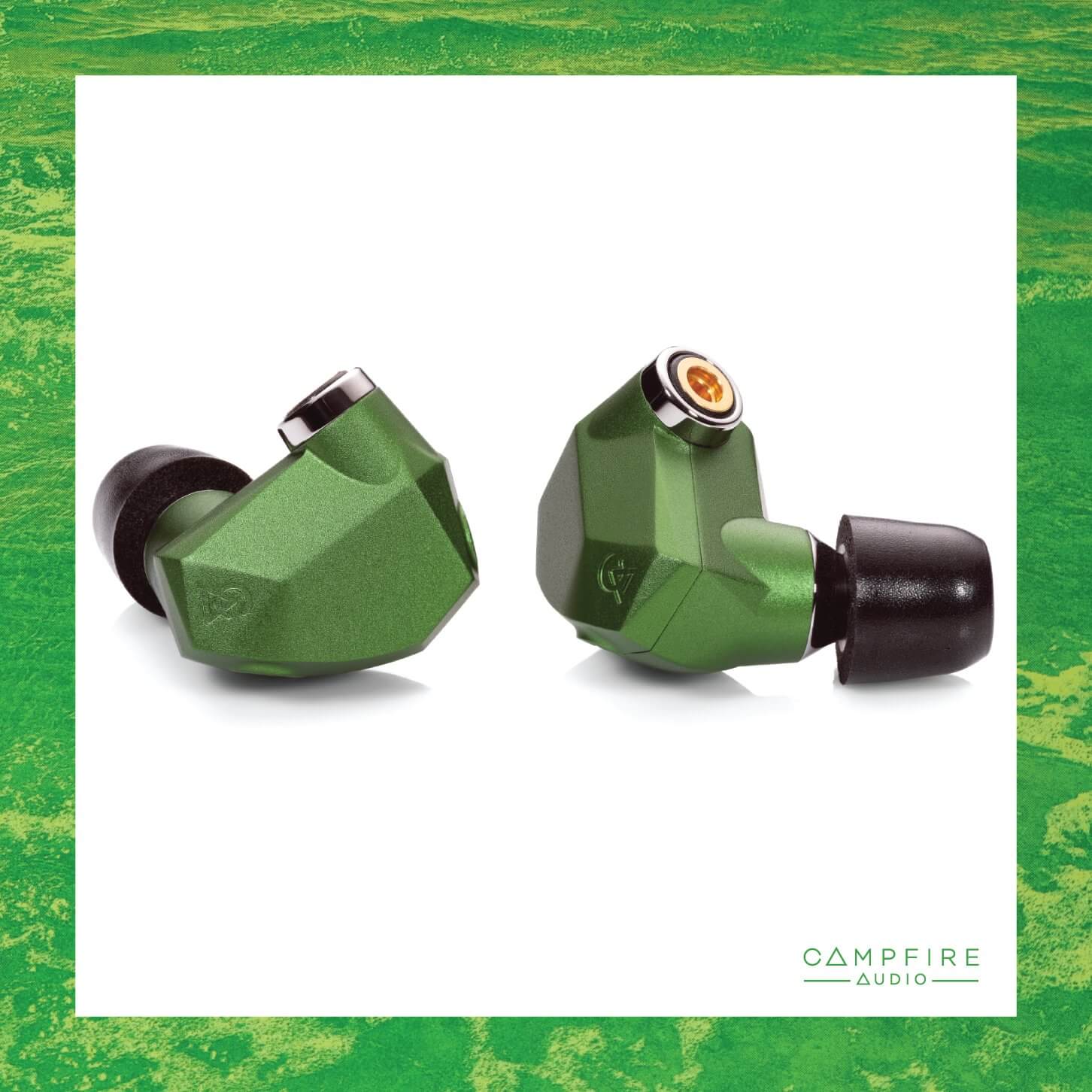 The Campfire Audio Andromeda has been a consistent leader in the IEM world for good reason, and this new update is a bold move. I no doubt believe that even though there is a chance of losing some die-hard Andromeda fans, on the flip-side these changes will gain a lot more new fans due to the improved flexibility and overall more enjoyable sound that is delivered by the
Andromeda 'Emerald Sea'
.
Well done
Campfire Audio
. You did something most would be afraid to do, and I think it has more than paid off.
Campfire Audio Andromeda 'Emerald Sea'
Campfire Audio Andromeda 'Emerald Sea' DEALS
We collect information from many stores for best price available
Best Price
£0
Interested in all things Campfire Audio? Check out more News and Reviews here!
Read our Campfire Audio Brand Story here!