Offering a fun yet controlled sound, solid connectivity and effective noise cancellation the Flow II are somewhat of a steal for the price.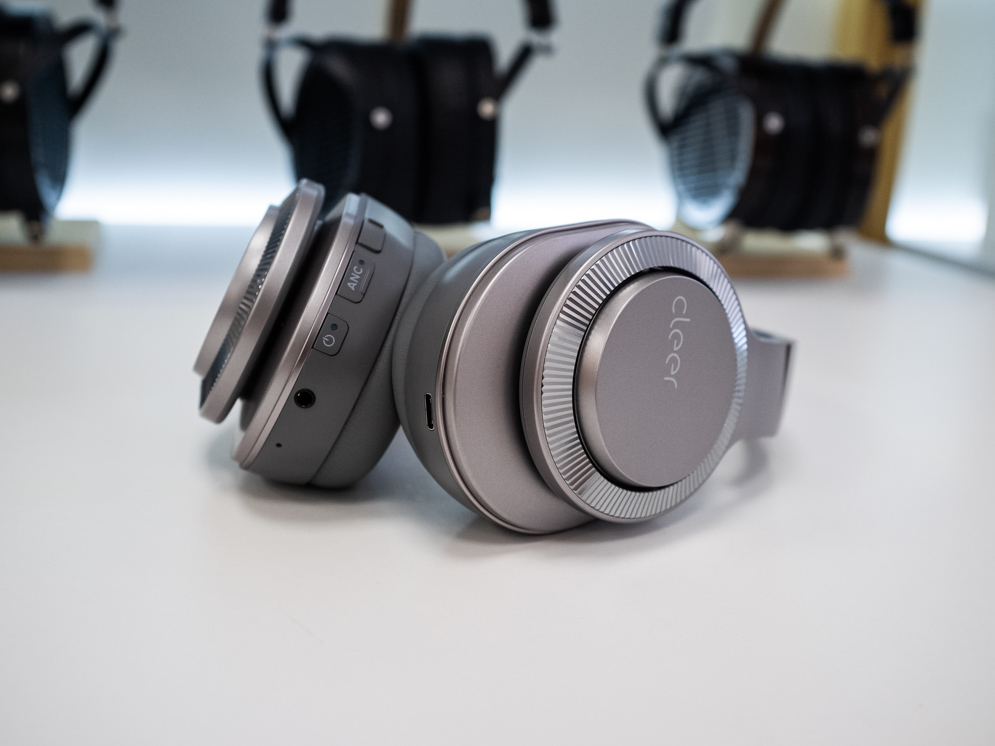 PROS
Well built
Great noise cancellation
Solid feature set
Balanced sound quality
CONS
Tight clamp out of the box
Not the most spacious earpads
Review Breakdown
Sound Quality

0

Comfort

0

Features

0

Value

0
Fit and Comfort
The Flow II are a portable headphone, designed for on-the-go use and the design reflects that. They are well shaped and have an attractive design that fits well without looking too bulky. They are mainly made of plastic to keep the weight down, but have metal reinforcement at key parts. The earpads are just big enough to be considered over the ear, which helps with comfort.
They are fairly comfortable with good padding on the top of the headband, lightweight build and big enough cups to accommodate most ears. The clamping force is a little tight at first, the same with the earpads, but overtime the pads will soften and the clamping force usually loosens a little.
Compatibility
The Flow II are primarily a bluetooth headphone, and they connect easily to all devices. They do however lean towards Android over iOS due to the built in google assistant button and prompts when you pair them with an Android device. You can use them in wired mode with the included cable too. They have noise cancellation and ambient mode, charge via USB-C, have great battery life (up to 20hrs) and include a built in microphone for taking calls.
They have a few neat features too, one being the dedicated Google Assistant button to hear notifications and all the other things you can use the assistant for (calendar events, calling, sending texts etc…). They also have sensors that automatically pause the music when the headphones are removed, and play when they are put back on. The volume and playback controls are done via a touch panel on the L earcup, swiping up/down to increase/decrease volume and swiping forward/back to skip tracks. A double tap pauses the music, holding you hand on the L cup lowers the volume and allows outside noise in for train/plane announcements etc…
Noise cancelling on these is really impressive, what is most impressive is the fact that it barely makes a negative impact on the overall sound quality. Perfect for planes and trains, the Flow II make a worthy travelling headphone.
Overall the Flow II is a well thought out headphone with very useful features for everyday use and commuting use.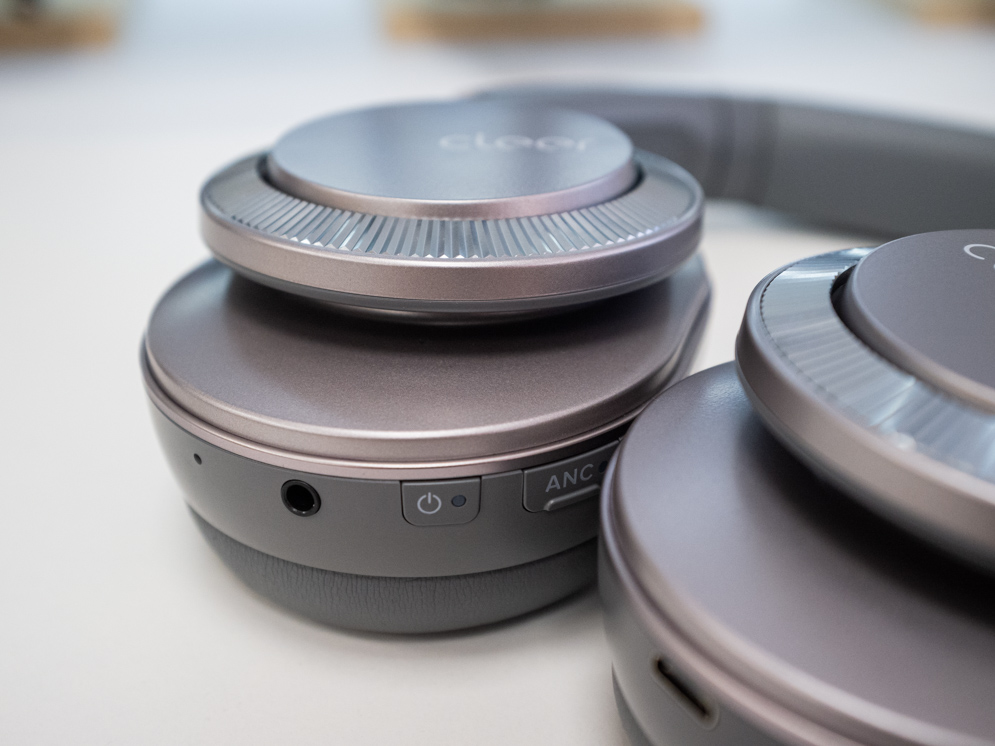 Sound
Bass: Normally I would expect a headphone in this price range, and of this particular design, to have overblown beats-style bass but the pedigree behind the folks at Cleer shines through. No they haven't made these a boring studio sounding headphone, but they have decided to make the bass hit with authority and depth, but also with control and composure. There is a nice sub-bass presence that backs up the initial impact and they lend their hand to all genres. The Flow II have an element of fun to their sound, without introducing any real imbalance to the overall well balanced sound signature.
Midrange: Here the Flow II have such a smooth yet honest presentation, whilst they might not have the clinical accuracy of a studio headphone the midrange is nonetheless very well presented. Most consumer focussed headphones lack real presence in the midrange, luckily here you get all that wonderful vocal presence and guitars sound true to the source but without being pushed in your face. I'm really impressed by the presentation of the midrange, it is clean and clear without any audible distortion or uneven dips/peaks.
Treble: There's no hint of boosted treble or sharp fatigue inducing peaks up top either, most of the time I'd find a headphone like this a little subdued in the treble but once you are using there out and about you forget about that. They have all the treble presence most would ever want, and with good tonal accuracy too, they might lack a bit of initial treble energy but cymbal hits are delivered with impressive accuracy and are well placed within the soundstage.
Genres and Soundstaging
The Flow II have a fairly balanced sound overall, which means they can handle pretty much anything you throw at them. They do however handle modern pop and alternative rock very well being both controlled yet fun and enjoyable.
The soundstaging on the Flow II isn't that great, they don't have the most spacious sound but the controlled nature of the sound allows for great layering and instrument separation. This allows you to easily pinpoint instruments and offers an immersive stereo experience.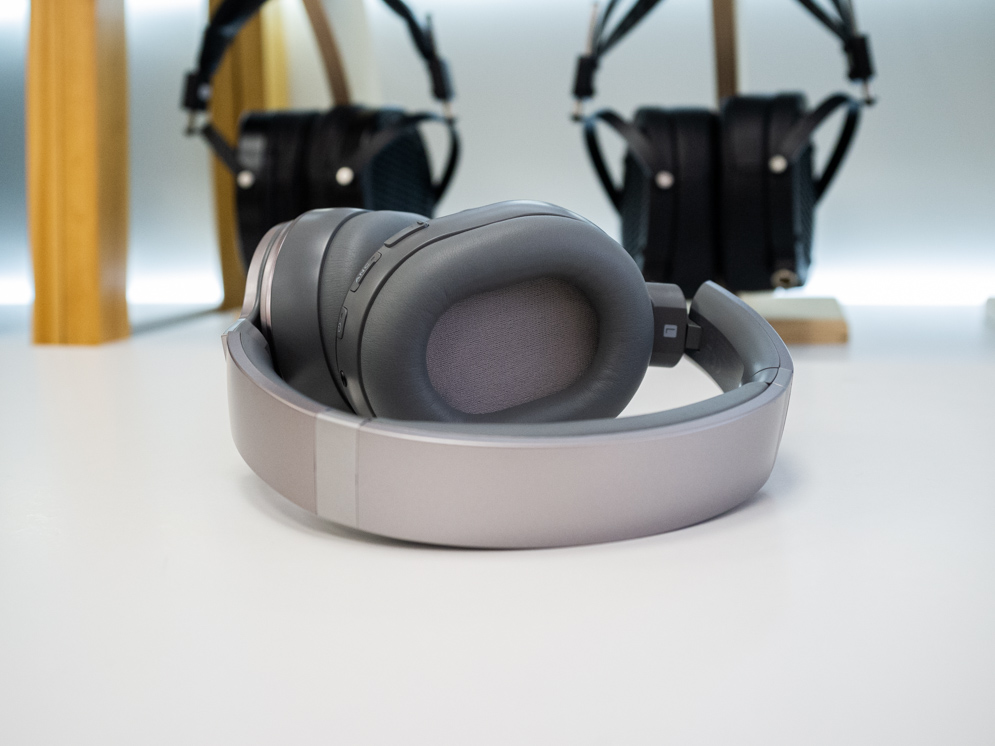 Conclusion
The Flow II are a great example of not judging a book by its cover, they might look like your average portable headphone but when you put them on you realise they are serious about sound. Packing in excellent functionality for the everyday user, whilst having a detailed and controlled sound for the discerning listener. A true all rounder in every sense, and brilliant value for money.