Etymotic have entered the Bluetooth market, with a brilliant cable that uses a Qualcomm chip and AKM AK4331 DAC/Amp, just a shame it has micro-USB for charging still.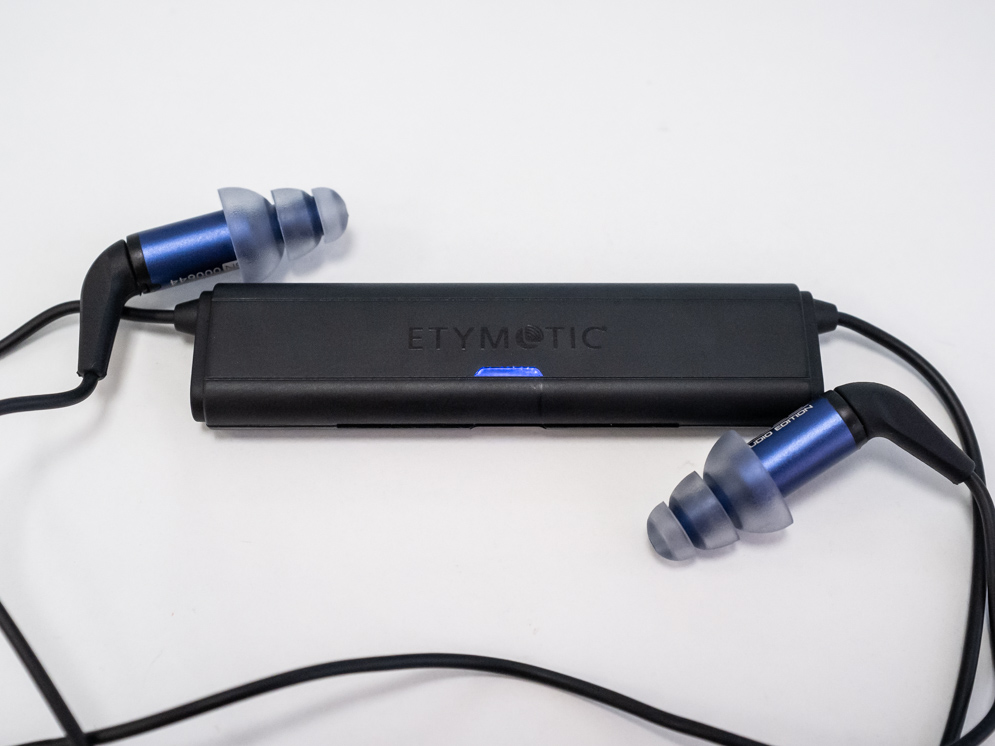 Etymotic Etymotion
Etymotic focussed on the sound, and you can hear that, the Etymotion is a really good Bluetooth cable when it comes to sound quality.
PROS
Excellent sound quality
No background noise
Review Breakdown
Sound Quality

0

Build

0

Compatibility

0
Design and Functionality
The Etymotion cable is simple in design, with a basic cable, 3-button remote and battery pack. It uses MMCX connectors for the ER2/3/4 series but it will also work with most MMCX equipped IEM's, the angled connectors however are not always ergonomic with all earphones (I would have preferred them to use more universal straight MMCX connectors). The battery pack isn't small but if you wear it with the cable behind your neck it sits well, there are 2 included clips to help support it too which is good. Overall it's not too clunky, and it has to house more electronics than most for optimal sound quality, one thing to note is the use of the outdated micro-USB for charging, most devices have now moved on to USB-C.
Functionality is good, it's simple and easy to use with the middle button acting as the power button as well as play/pause/skip tracks, paired with volume up/down buttons too. There are not really any special features to the Etymotion cable, its a basic Bluetooth cable that focusses on sound quality over gimmicks. Battery life is around 8-10hrs depending on the volume, and it supports Aptx, Aptx HD and Aptx LL which is welcome.
Interestingly Etymotic have taken the approach of having a Qualcomm Bluetooth receiver chip, which passes the incoming digital signal to an AKM4331 which then decodes and amplifies it. This is usually a much better approach to bluetooth implementation and should result in better audio quality along with higher volume output.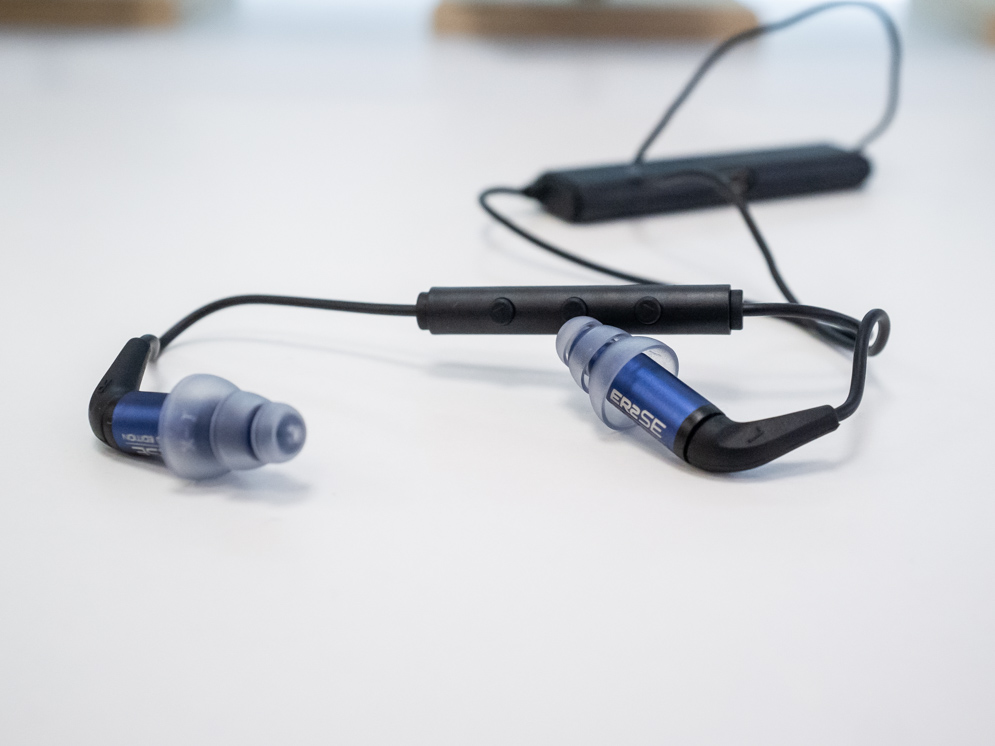 Sound
I mainly used the Etymotion cable with the ER2SE as the neutrality of these should bring out any weaknesses of the cable. Firstly the Etymotion doesn't take away that classic Ety sound you would expect from the ER2SE, instead it really compliments them. You get the same controlled low end, open and honest midrange and great treble presentation and extension. It doesn't really take anything away from the sound and the usual "Bluetooth compressed" sound is gone, it's open, spacious and articulate. The Etymotion cable knows how to deliver the sound to your earphones as it was intended, with help from that little AKM chip.
I don't find myself wanting to plug the cable back in and go wired when using with a mobile phone, arguably when paired with a device that uses Aptx HD you likely get better quality than if you were to plug them in to the phone directly. Initially I was sceptical, as we have great Bluetooth cables from Shanling in the form of the MW200, but I prefer the cable of the Etymotic over the neckband of the Shanling and the sound of the Etymotic cable is a little more neutral to my ears. If you are already an Etymotic fan but want something that is wireless, this really is the answer, I personally love the ER2SE and with this option to go wireless it is something that is really enjoyable and convenient when out and about.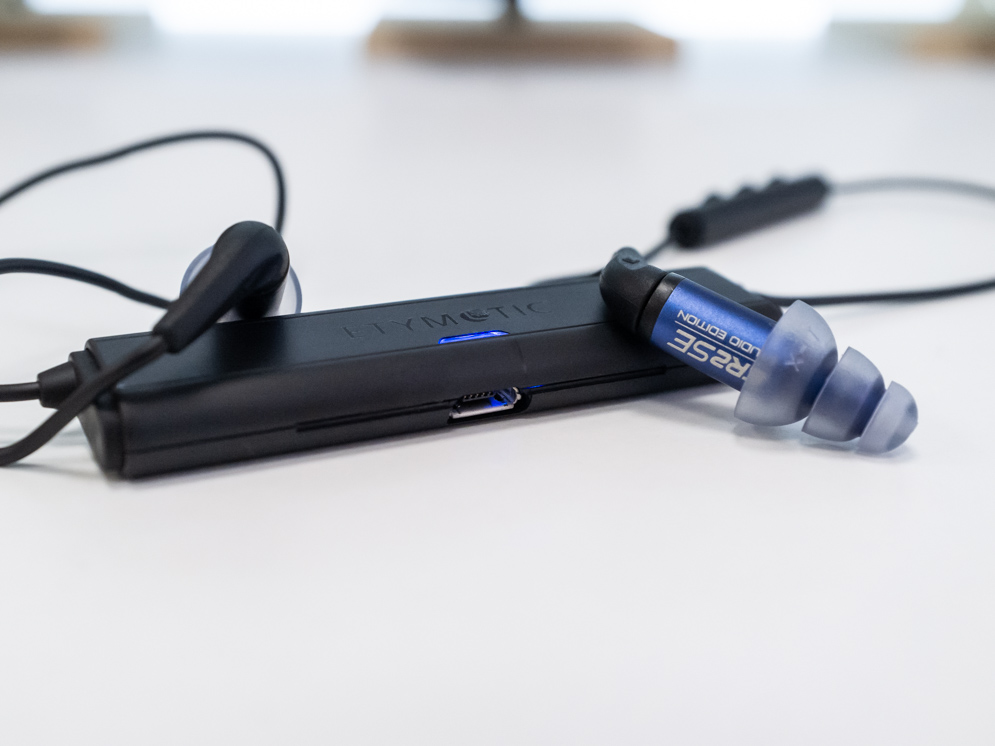 Conclusion
Etymotic focussed on the sound, and you can hear that, the Etymotion is a really good Bluetooth cable when it comes to sound. Feature wise it has all you need, and the 8+hr battery life is fine, but it can't be used with all MMCX IEM's due to the angled connectors and the micro-USB charging port feels outdated. Overall though, if you are looking for a wireless solution for Etymotic earphones, the Etymotion is the best and most logical solution, albeit at a cost.