The Gravastar Sirius Pro True Wireless earphones impress with impeccable design, build quality and sound quality to match. With dedicated listening modes up to 5.1 virtual surround sound, a very compact form factor and four unique colour options available they siriusly have a lot to offer.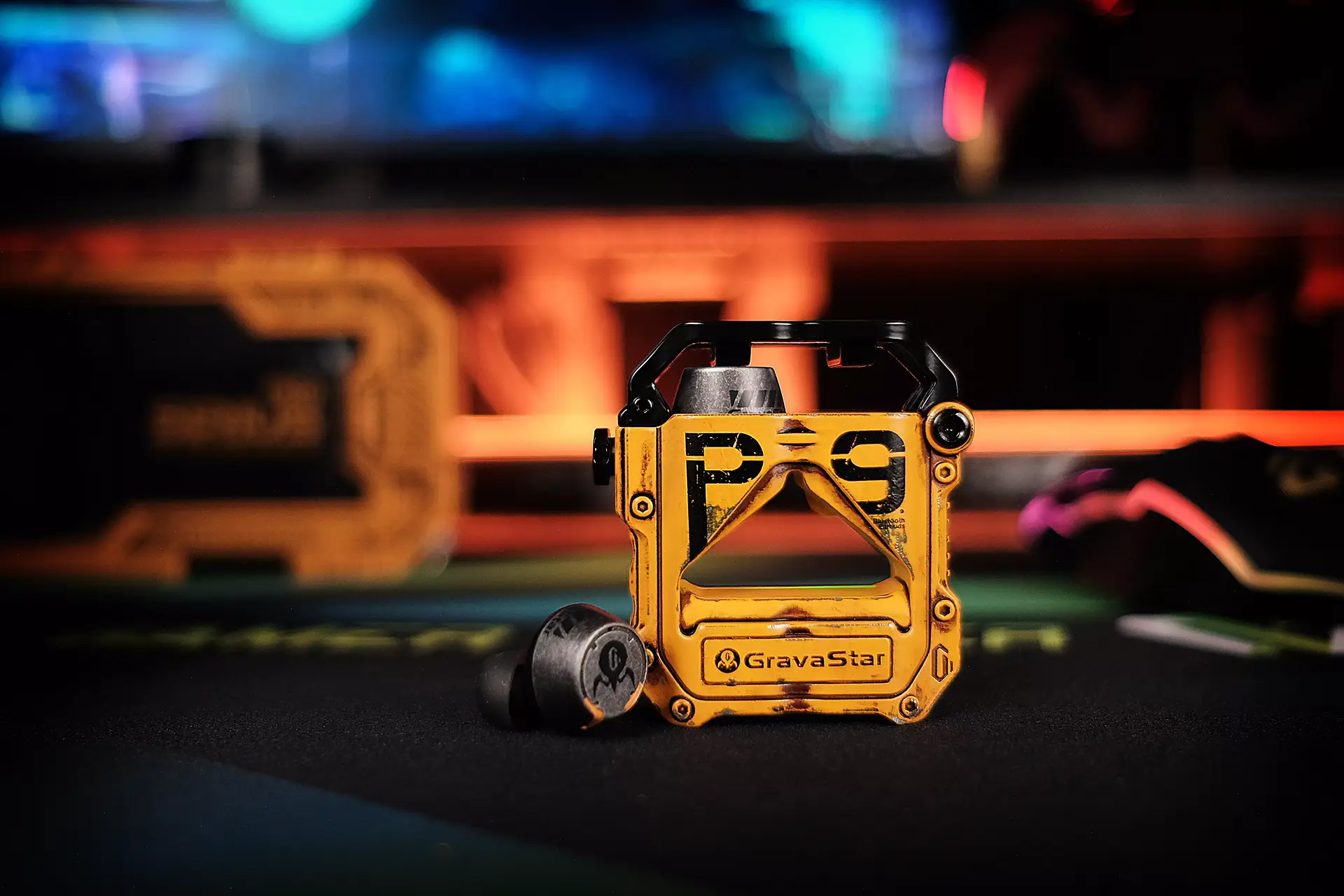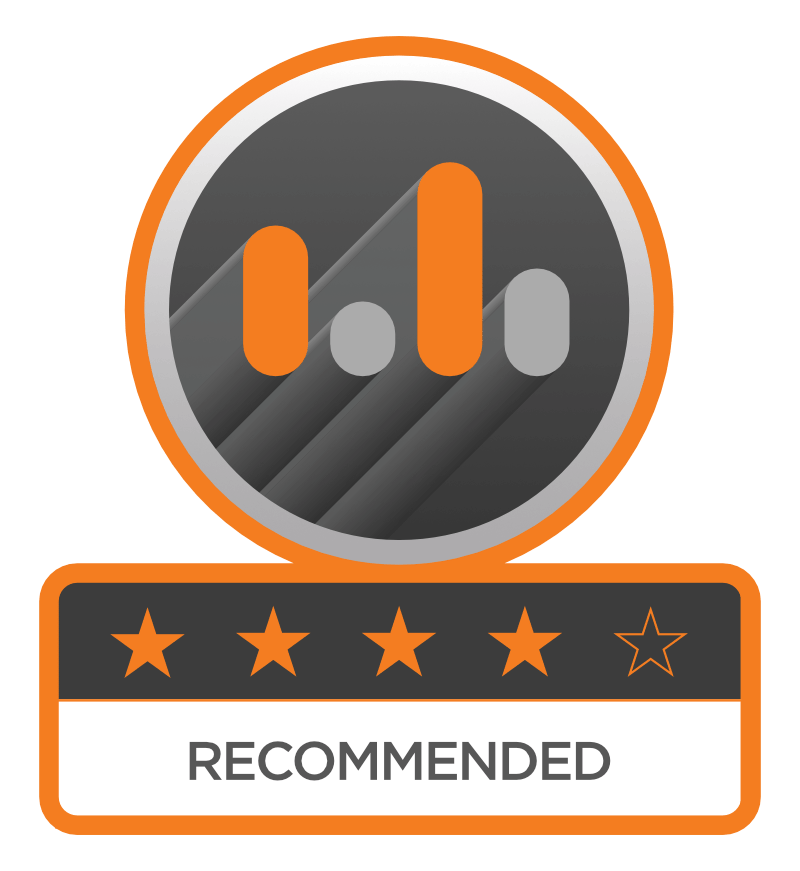 Review Breakdown
Sound Quality

0

Features

0

Comfort

0

Value

0

Fit for intended purpose

0
Sturdy and Well Built
The Gravastar Sirius Pro are small lightweight and extremely well built making them perfect for long gaming sessions without the fatigue that would normally come from a more standard in ear.
they immerse you in whatever content you are viewing …
They feature a zinc alloy case with a "siriusly" satisfying flip top making them ultra durable to throw into a pocket or a bag without fear of damage or scratching.
The earbuds themselves are lightweight but still have a great feeling in the hand weighing in at only 6g per earbud, pair this with the small, medium and large ear tips included you will find a fit that avoids fatigue in long gaming sessions.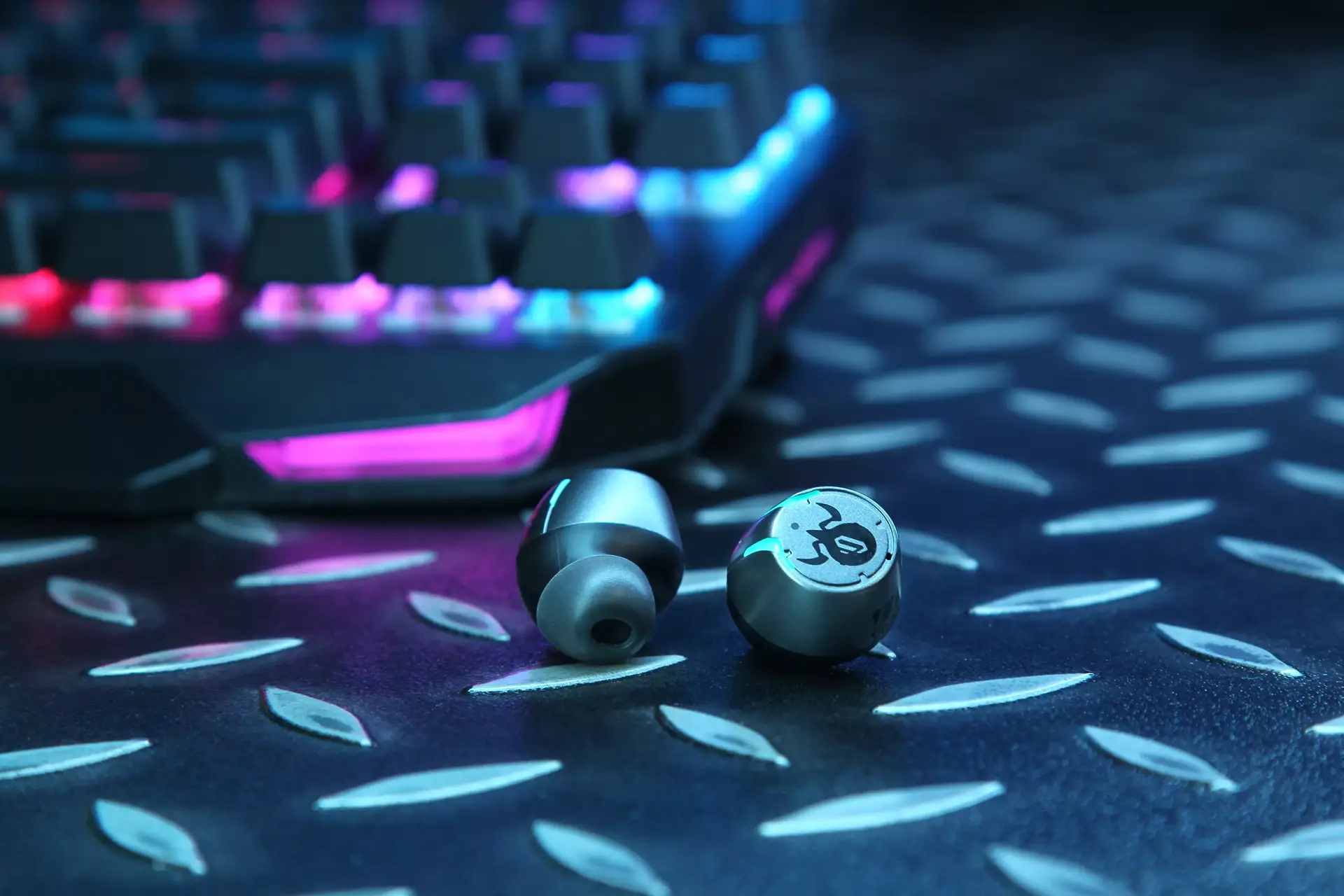 "Siriusly" Good Features
The Sirius Pro have a plethora of features to give you the edge in games but also immerse you in whatever content you are viewing. They feature three different modes to tailor the listening to your content.
Gaming Mode – Allowing you to hear directional sound with extreme clarity using 5.1 virtual surround sound.
Movie Mode – Become fully immersed even on the move with HD surround sound allowing you to hear every explosion and whoosh.
Music Mode – With clean natural vocals and bass you can feel music mode makes you feel the music as much as hearing it.
These earbuds aren't just good for consuming media they are great for communication too, they use environmental noise cancelation to cut out annoying background noise and give strong natural voices giving you great call quality no matter the environment.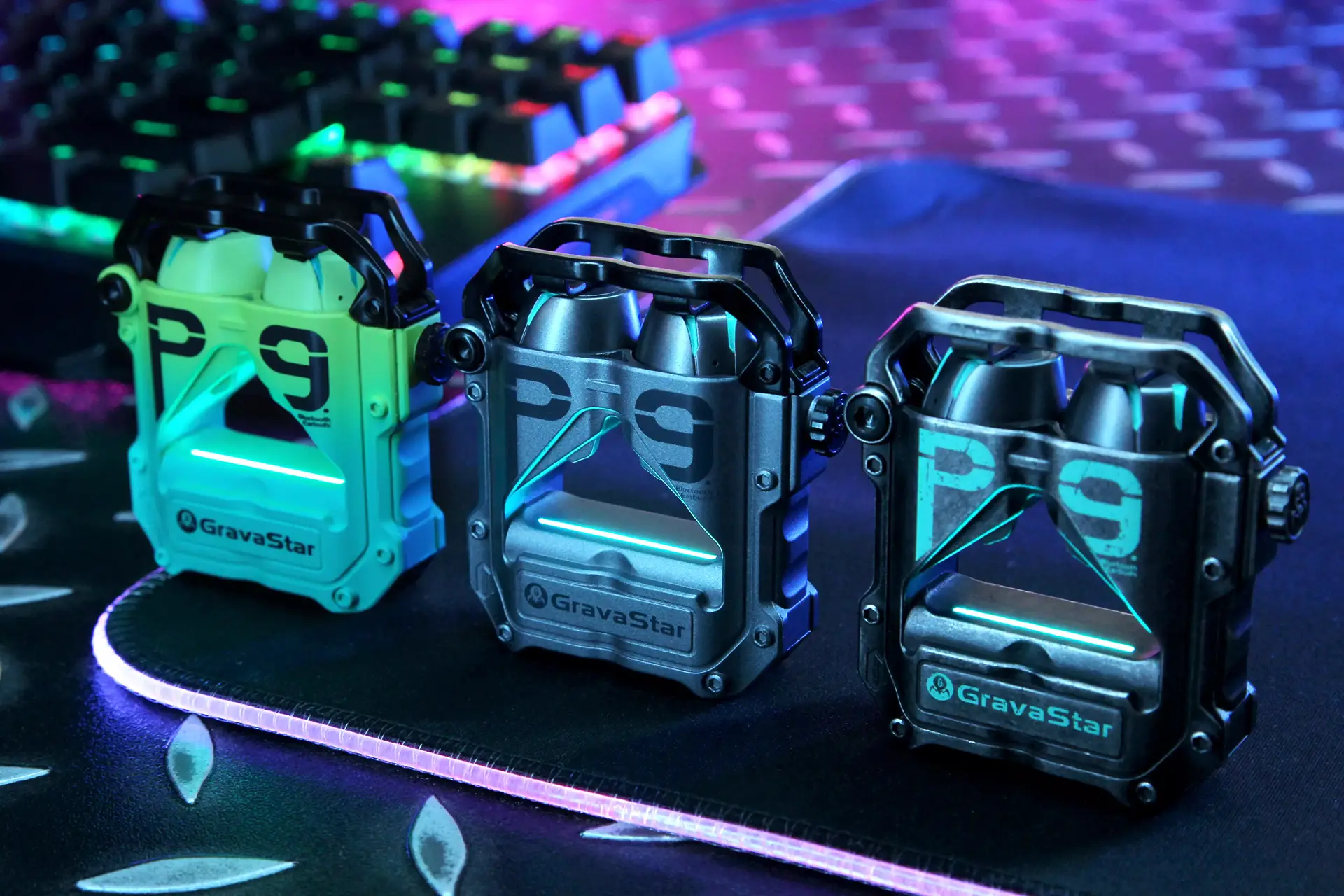 The Nerd Stuff
Now the technical stuff, the earbuds use Knowles balance armatures and 7.2mm dynamic drivers. This allows them to perform great in the lower ranges with great bass as well as the mids and highs. Using cutting edge Bluetooth 5.2 Technology means the earbuds pair faster and last longer.
The earbuds have a 4h battery life and a solid 3 more charges with the 400mAh charging case. The case also features a USB Type-C charging case which is a must for all modern gadgets and a 3 hour charge time gets you back in the game as soon as possible.
The Sirius Pro's case also uses an incredibly pleasing looking LED bar to indicate the charge status of the case and earbuds which fits perfectly with the sci fi theme.
…even works as a bottle opener!
But wait there is more … no "Siriusly"!
The packaging really fits with the theme of the Sirius Pro with an almost hand painted look this is a box case you will want to display proudly, they also include a chain allowing you to wear your earphones for easy access.
The charging case even works as a bottle opener which is an interesting feature but it does really highlight the sturdy nature of the zinc alloy case.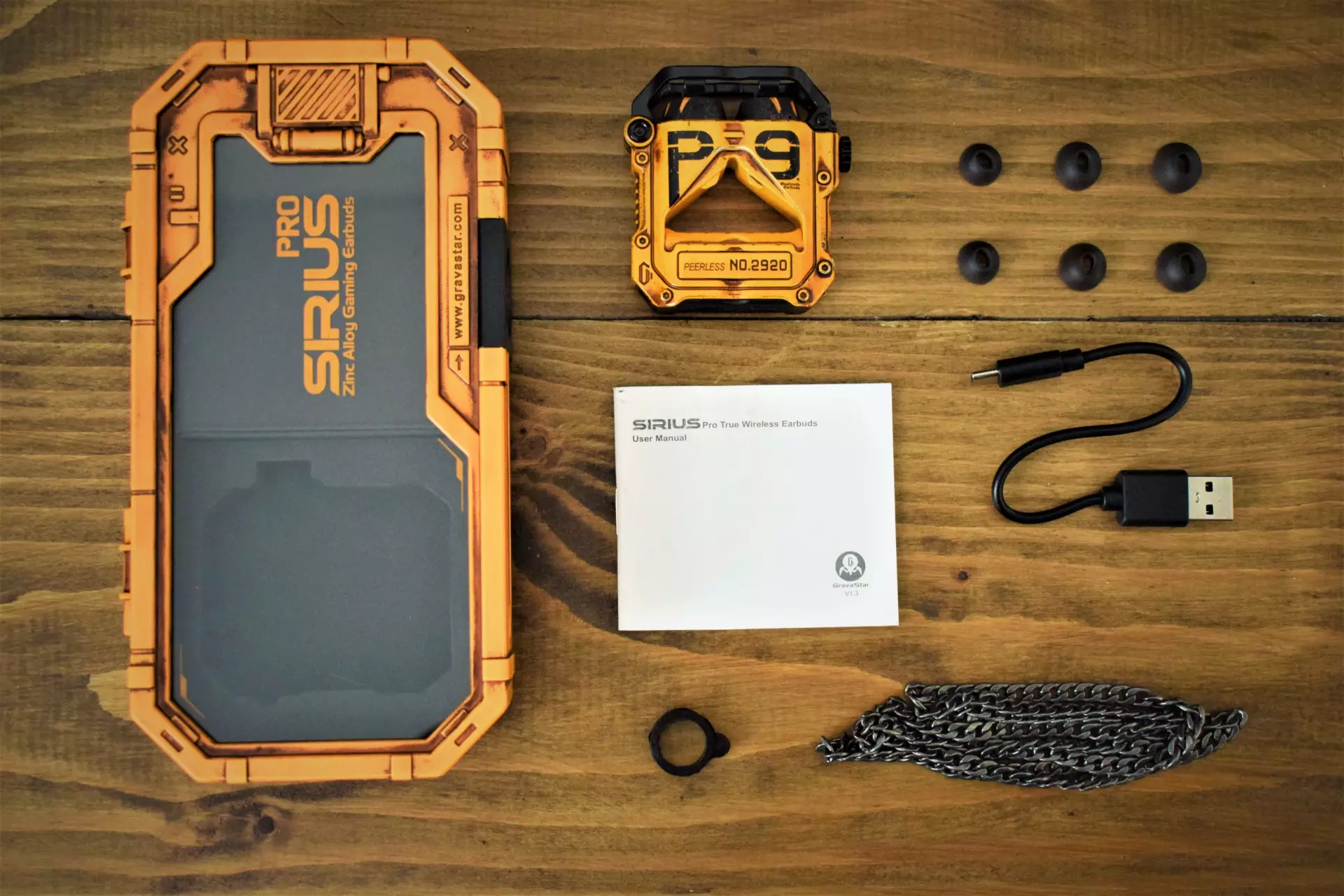 Gravastar Sirius Pro: Verdict
I adore the look of these earbuds the industrial sci fi style is a breath of fresh air in a market filled with sleek modern curved lines and this really helps the Sirius Pro to stick out. They back this up with great sound and a cornucopia of features. They are comfortable and really do allow you to become immersed in games movies and music.
DEALS
We collect information from many stores for best price available
Best Price
£0
Like the style but don't need all the features? The Gravastar Sirius is perfect for you!
Interested in all things Gravastar? Check out more News and Reviews here!
Check out our top picks for wireless Earbuds and Headphones here!