Noble have offered up a true audiophile sounding true wireless model in the form of the Falcon Pro, with a dynamic and detailed sound signature.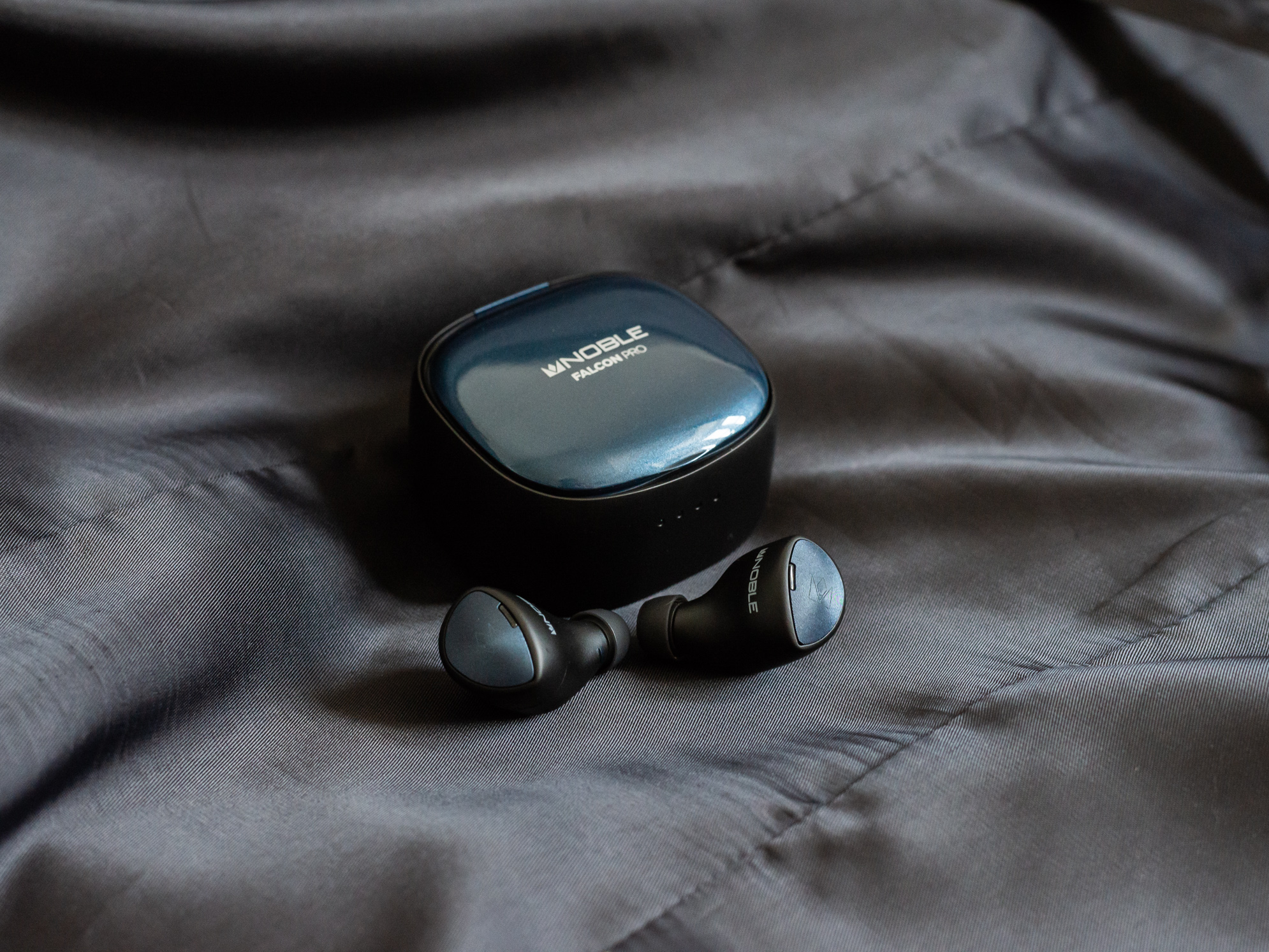 PROS
Subtle sub-bass lift
Overall detailed sound signature
Excellent fit and comfort
CONS
Touch controls are a bit fiddly and not very responsive
Review Breakdown
Sound Quality

0

Features

0

Comfort

0

Value

0

Fit for intended purpose

0
Fit and Comfort
The Noble Falcon Pro have a similar design to the Falcon 2, which is great in terms of the fit and comfort. The nozzle is slightly longer but the tips are fairly short and they fit really well once you find the right tips. The housings are smooth and fit to the contours of your inner ear, and the fit is really secure.
Comfort is also excellent, as previously mentioned I really like to included stock tips and the way they fit. This means I find the Noble Falcon Pro to be very comfortable for long listening sessions.
Features
The Noble Falcon Pro support Bluetooth 5.2 and use aptX Adaptive if supported by the source device, this means they have high fidelity Bluetooth playback which definitely makes a difference. They come with touch controls that you can use for playback controls, allowing noise pass through and of course bringing up your voice assistant. They offer up to 10hrs battery life from a single charge, and have a quick charge feature which gives you 2hrs of playback from a 15 minute stint in their case, that's great for those who use their earphones a lot.
I actually found the touch controls to be a little hard to use, they were not very responsive and I found myself getting a bit frustrated with them, so I mostly used my phones controls. On every true wireless product I've tried, I have always favoured proper tactile buttons, call me old-school but they just work better for me. This is the main downside I have found to the Falcon Pro, usability could have been so much better had they opted for a normal button instead of touch controls.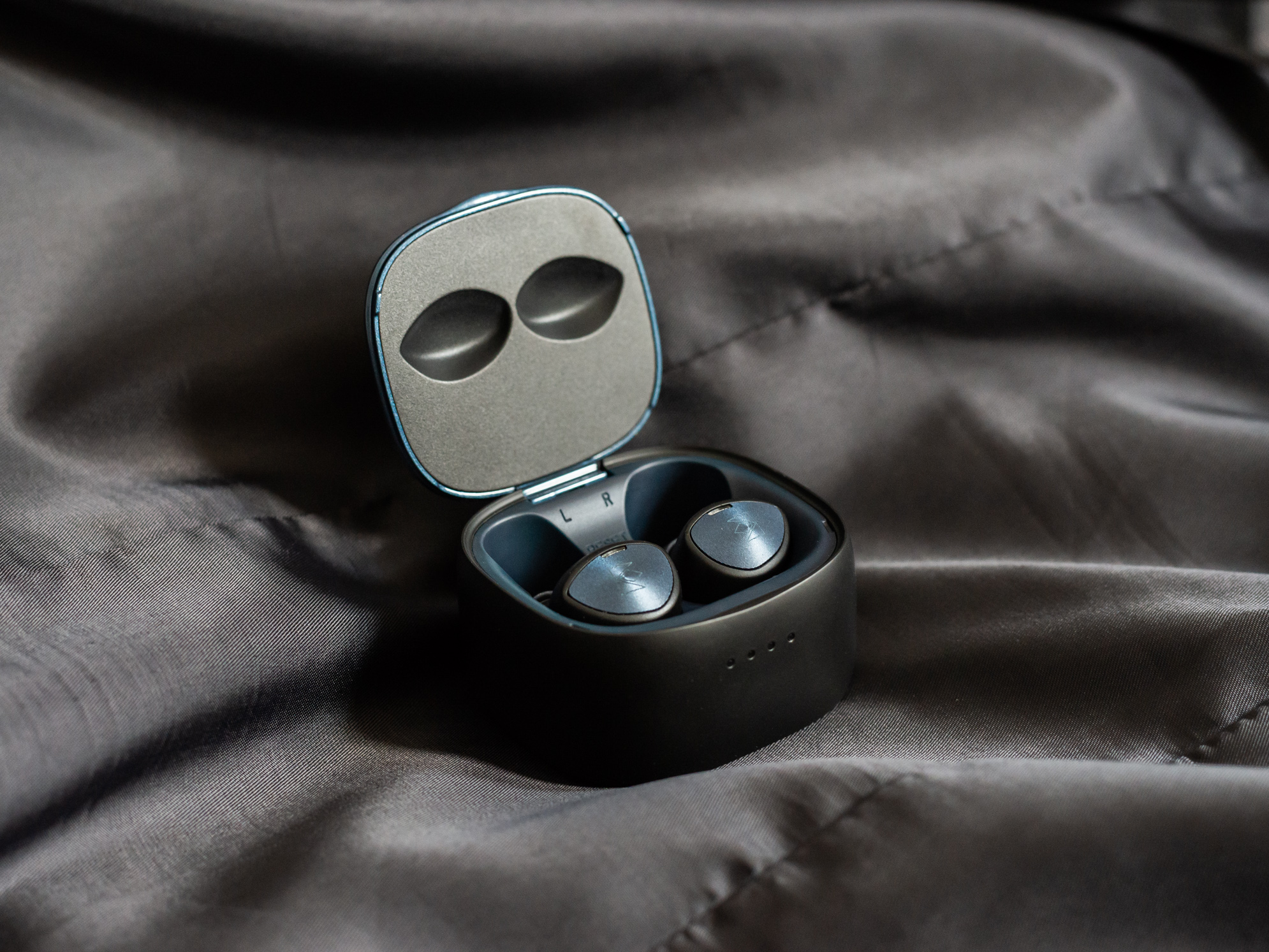 Sound
Bass: Noble have opted for a slight sub-bass lift on the Falcon Pro, this brings out a little extra warmth in the sound and also ensures that mid-bass kicks are backed up with body along with impact. The low end however is always tight and controlled, they can keep up with complex tracks but never get left behind in the mix. I would say there is a mild bass lift on the Falcon Pro, but they don't ever come across as muddy. The single dynamic driver does a great job here, providing an engaging and fun, yet well controlled bass response.
Midrange: The midrange sits just behind the lows when it comes to absolute presence, but they don't get pushed far enough back to ever become what I would consider recessed. There is a little added warmth from the low end, giving them a slightly full tonality but without taking away too much detail. They have a good level of transparency but without presenting the detail in a forced or harsh way. It's there for you should you want to listen out for it, however they are quite smooth and relaxed overall. The midrange works a treat for slower acoustic tracks with great imtimacy and an overall nice sense of space and layering.
Treble: The treble on these is quite laid back and soft, it's definitely not the first thing you notice when you put them in, but it's subtle and offers that bit of refinement and air that is missing in lots of earphones. It extends very well without any peaks, perhaps that's what I most appreciate about the top end on these. They are snappy and detailed, the transition from the upper midrange to lower treble is expertly done and there's never a hint of sibilance.
Soundstaging and genres
The soundstaging on the Falcon Pro is good, it has quite an airy and spacious sound with great layering and instrument separation.
It lends itself to most genres, the slight sub-bass lift helps with more modern pop, whilst the clarity overall means they hold their own when listening to rock. A great all rounder that seems to sound good with whatever you throw at them.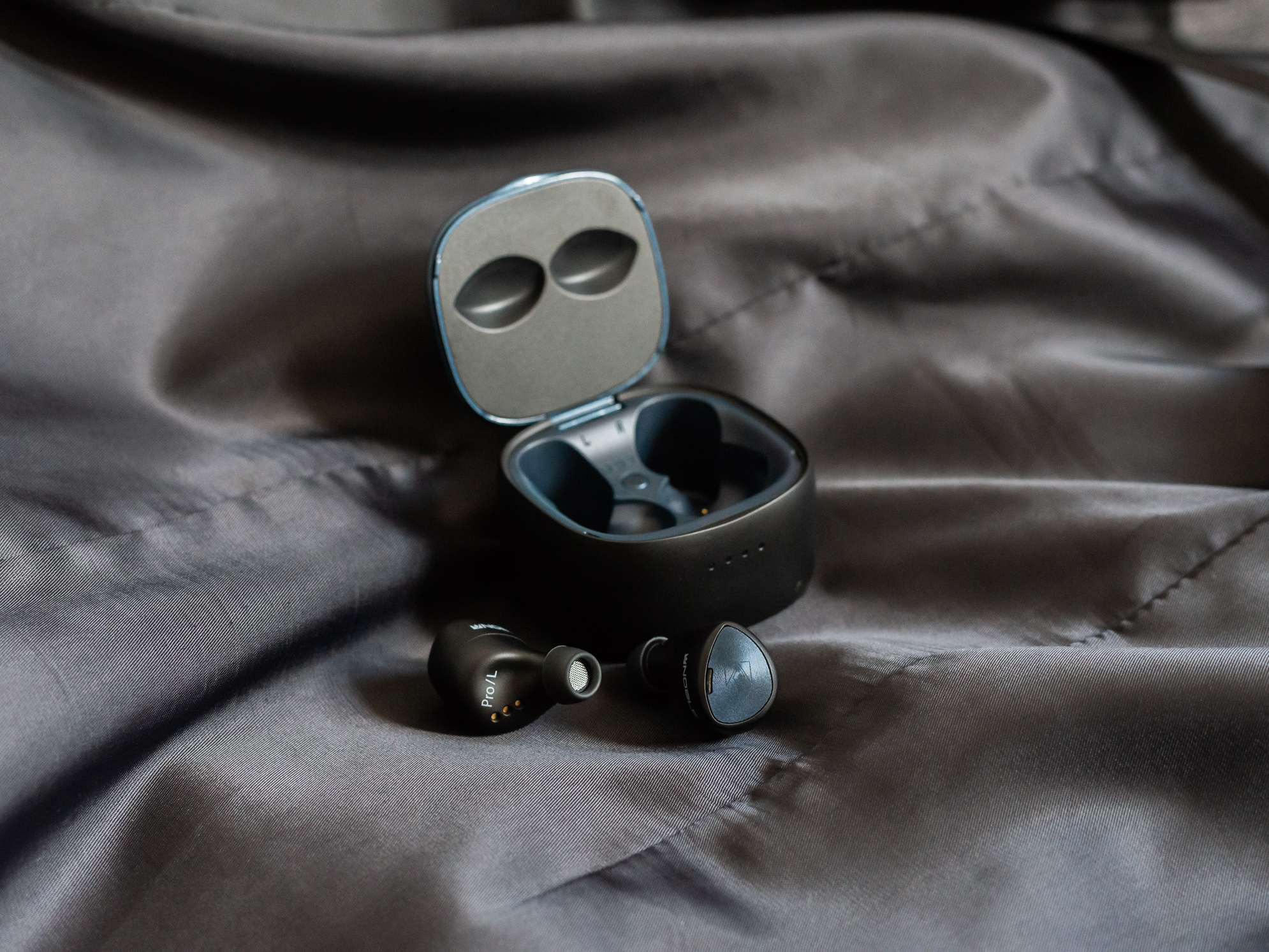 Conclusion
Noble set out to make an audiophile friendly true wireless earphone, and they have done a brilliant job with the Falcon Pro. They have a subtle sub-bass lift but plenty of detail overall, the sound signature is easy to listen to yet highly enjoyable too. It's a shame the touch controls didn't work too well for me, but it doesn't take away from the overall excellent fit and sound of the earphones.