Packing in 8-BA drivers per side the O800 are set to take on the big brands; Oriveti have done an excellent job at tuning these for a natural and coherent sound that is packed full of detail.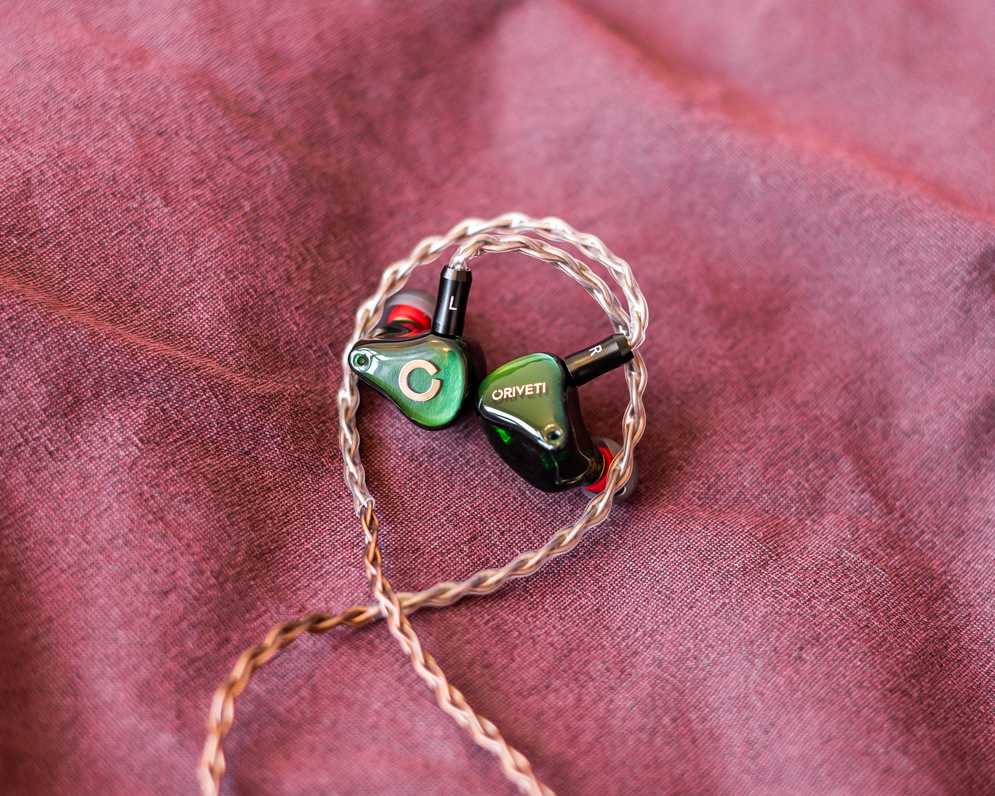 PROS
Detailed and spacious sound
Excellent build quality
Superb value for money
CONS
Housings are a little on the larger size
Review Breakdown
Sound Quality

0

Comfort

0

Build Quality

0

Value

0
Fit and Comfort
The O800 have a smooth resin shell with a metal nozzle for the eartips, the housing is on the larger size which is to be expected, but they fit very well in the ear once you find the right size of tips for your canals. In my small ears they don't sit all that flush and stick out a little, but most people with normal size ears won't have this problem. They are comfortable once inserted though, and the housings are not heavy so they sit securely too. The cable is the same as the OH series and features pre-moulded earhooks which I find to be very comfortable in use. Overall they are comfortable and fit securely for long listening sessions.
Compatibility
With an impedance of 15? and a sensitivity of 110dB (+-3dB/mW) @1000Hz they are quite sensitive and will be a little picky with sources. They will pick up hiss from noisier devices, and being an all BA design it would be best to pair them with a dedicated DAP with lower than 1? output impedance. Whilst easy to drive, they are sensitive so careful pairing is best with the O800.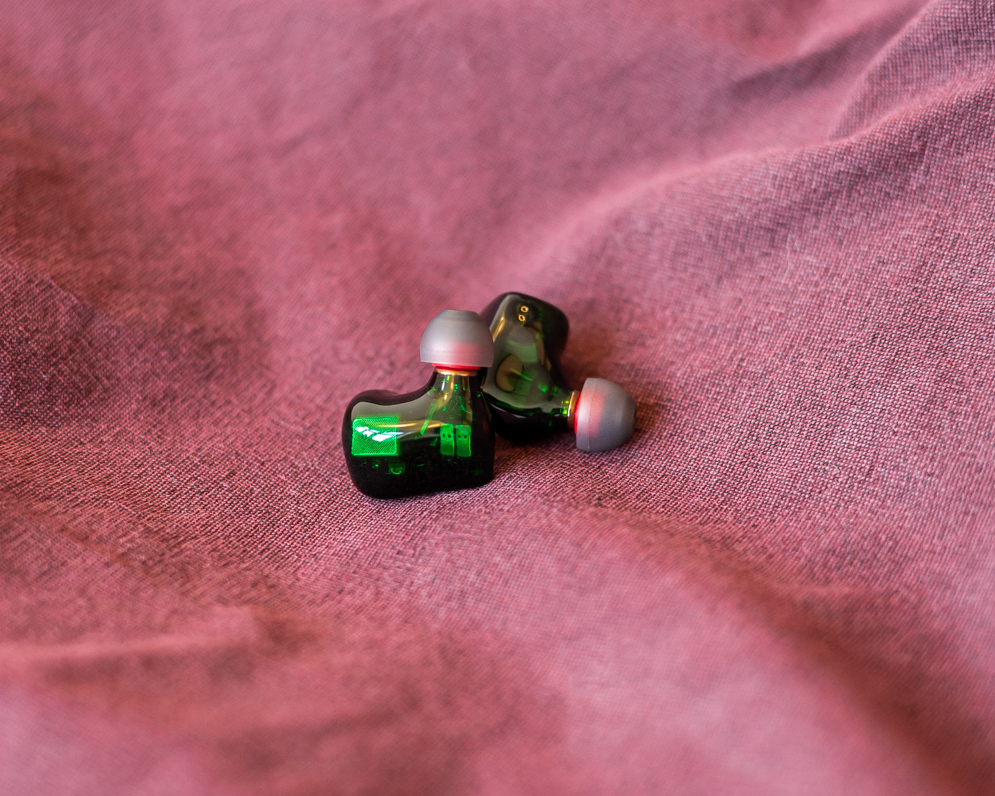 Sound
Bass: The O800 have excellent bass response, it's not your typical fast and dry response like many of the lower end BA based models. There is real depth and body down low when needed, they extend down to the sub-bass without any real noticeable roll-off but do have slightly more mid-bass punch than sub-bass rumble. And whilst there is plenty of body to the low end, it is always controlled and never bleeds into the midrange or dominates the sound. Kick drums have impact and body, bass guitars have great articulation and they have the speed to keep up with even the most complex of tracks.
Midrange: The midrange is well presented and ever so slightly forward, there is great layering which allows you to pick apart the recording with ease. Whilst there isn't any major colouration, there is a slight hint of warmth to the midrange that keeps things from sounding sterile and cold. The O800 have a slightly rounded and organic tone to them which helps them sound real and natural. The detail retrieval is superb, you can hear every breath, every little detail and nuance. The upper midrange is handled well too, without sibilance or harshness.
Treble: Whilst there is loads of sparkle and extension up top, it is always delivered in a smooth and enjoyable way. It is expertly rendered with subtlety and refinement whilst not being pushed to the background. The treble is never pushed forwards in the mix, and there is plenty of detail in the treble. The tonality once again is spot on too, never do they sound metallic or artificial. I really appreciate this presentation, they don't push the treble forward to create a sense of artificial detail, instead they actually have the detail should you listen for it.
Genres and Soundstaging
The O800 having a natural and coherent sound signature lend their hand to pretty much anything you throw at them, they are controlled and can handle complex mixes yet also have enough body for modern pop. However they are quite revealing and do sound better with tracks that are mastered well, yet they don't render poorly recorded music unlistenable at the same time. The O800 are a great all-rounder.
Soundstaging is good, there is a real depth to the sound and the superb layering definitely helps here. Whilst they are not the widest sounding earphones out there, they do have superb coherency and don't sound detached.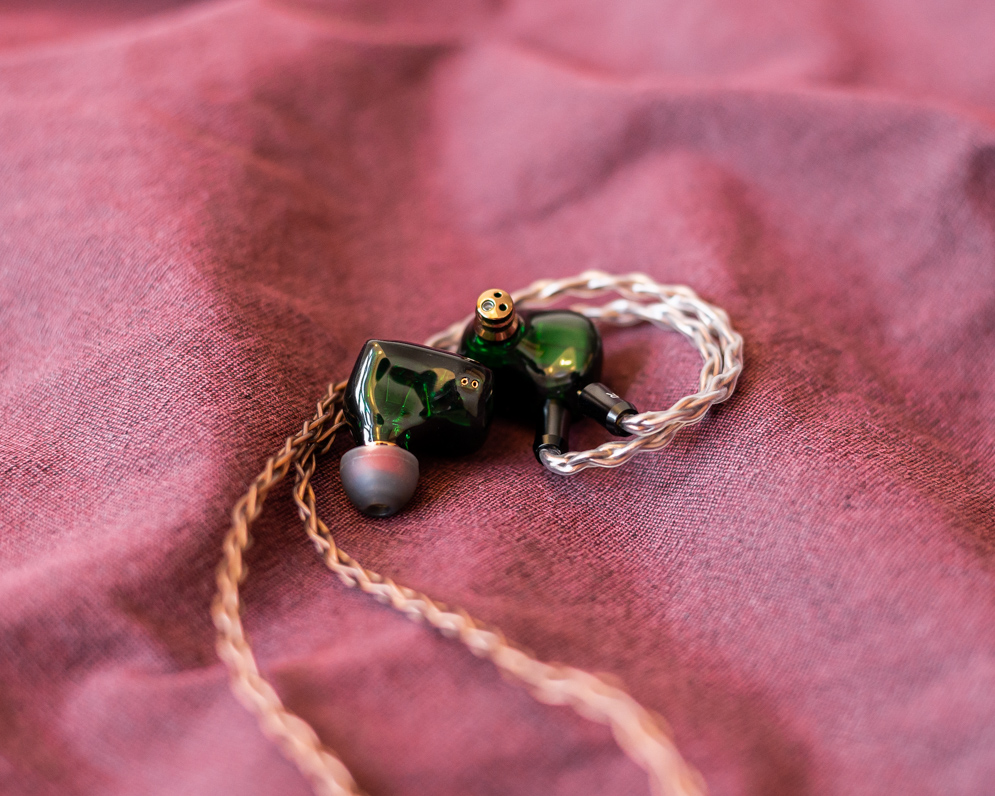 Conclusion
The O800 are one of the best earphones I've heard lately, they have an effortlessly smooth and coherent sound with the midrange being ever so slightly forward. They are not a studio neutral sound, yet they have a great balance overall that makes them highly enjoyable to listen to. They sound convincing and are not lacking in an area, they are also comfortable and very well built, and a real gem under the £1000 price point.