Oriveti OH300
Aesthetics and Build Quality:
The OH300 are constructed by hand from acrylic and the new finish is flawless. Smooth rounded edges and an all-black finish make them look professional and understated. The Oriveti logo and name is in silver lettering on the faceplate, and doesn't stand out too much, I really do love the sleek and smooth look Oriveti have gone for.
Build quality is superb, the housings feel durable, the MMCX connectors are tight and don't swivel freely which is great. The cable uses 8-cores of silver-plated copper and feels incredible with great strain relief too, I'm very impressed by the quality for the price.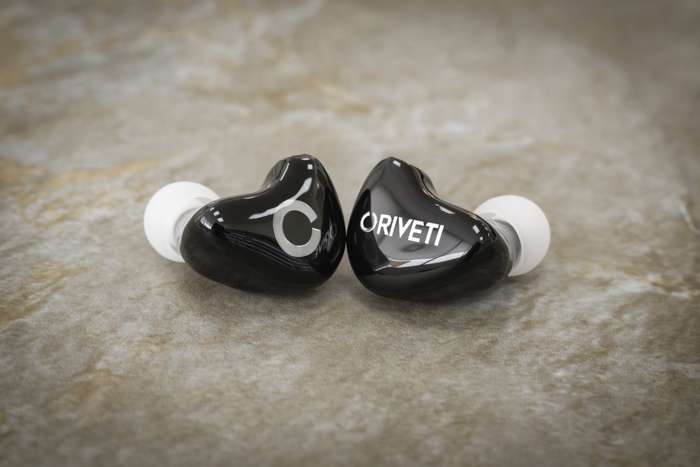 Comfort and Isolation:
The rounded edges of the housing, combined with the size and comfortable cable all contributes to a superb fit, once you have found the right size tips. I did find that foam tips tend to make them fit more securely.
The OH300 isolate well, even though the housing is vented I have not found this to negatively affect the isolation. Perfect for daily commuting and general use.
Sound:
Bass: The OH300 are a hybrid model, and there is a single dynamic driver looking after the low end. Luckily, they have tuned this driver to be tight and fast, perfectly complimenting the detail of the BA drivers. There is still a little bit of added warmth from the dynamic driver, but this is well controlled and never causes any congestion. There is excellent articulation down low, along with great extension and punch. All in good measure and never becoming the main focus of the sound.
Midrange: The mids on the OH300 are spot on, perfectly balanced in the mix with natural yet clean tonality. Vocals are rendered with texture and emotion, yet they are also clear and detailed. Electric guitars have power yet during slower acoustic tracks they exhibit excellent reverberation and subtle detail retrieval. There is a no-nonsense approach to the midrange, it is where it should be with correct tonality and really does just get out of the way.
Treble: The treble is airy and extended, with great impact but not a hint of harshness. Cymbals are rendered with great impact and shimmer, yet they don't have nasty peaks that induce fatigue. They are not toned down to make these a full sounding earphone, but they have an incredibly lively yet smooth treble response that is truly impressive for the price. There is plenty of detail and resolution up top too, it is this mix of resolution yet refinement that really impresses.
The separation is really impressive, along with the layering. The soundstage is not huge, but there are plenty of out of head experiences to be had, along with the fact that the imaging is pinpoint accurate.
Conclusion:
The OH300 really does a lot right, especially when you take in to account the £299 price tag. With a detailed and even-handed sound signature that is tonally accurate yet not boring. There is power when needed, yet they always have a controlled and refined approach to rendering your favourite tracks.
Sound:  5/5
Comfort: 4/5
Build: 5/5
Value: 5/5