Fantastic news for all you Gamers out there. The Audeze Maxwell is now available for pre-order with Hifiheadphones.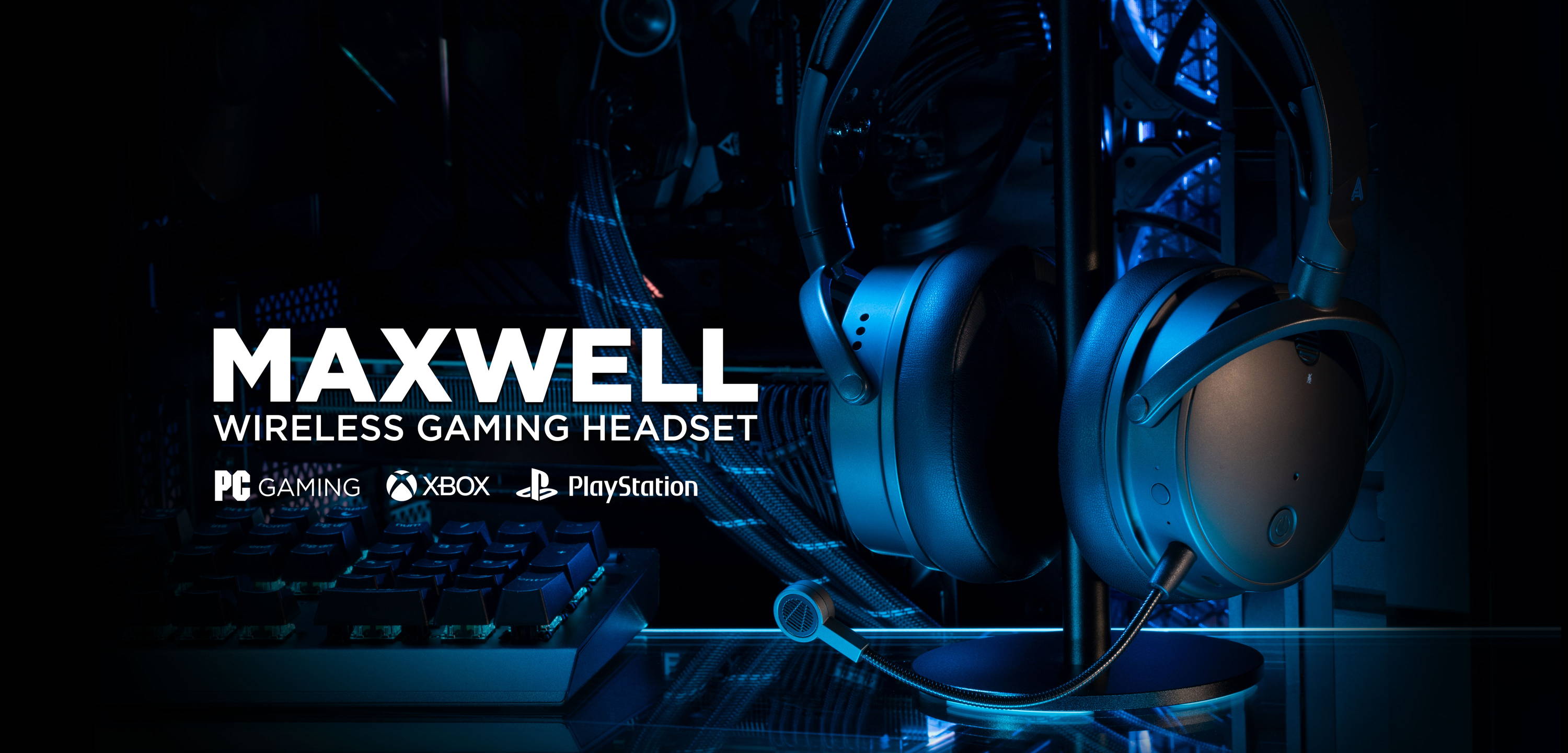 AUDEZE MAXWELL
Pre-Order the AUDEZE Maxwell Now!

After years of relentless innovation building the world's best wireless gaming headset, Audeze presents Maxwell, designed from the ground up for serious gamers. Sound quality, wireless performance, and battery life are all pushed to new extremes, along with the latest spatial audio features and multi-platform compatibility.


Audeze HQ
Award-winning Audeze 90mm planar magnetic drivers
A real plus on the forthcoming Maxwell are Audeze 90mm planar magnetic drivers. These have already received a number of awards and, because of their size, will provide a fantastic sound for gaming, delivering powerful bass and pinpoint precision. It must be noted that many other popular gaming headsets only use 40 mm drivers here. The drivers are supplemented by other extra tech in the equipment list such as: Uniforce voice coils, fluxor magnets and Fazor waveguides.
In layman's terms, the integrated technology will provide high-resolution sound with bit rates of up to 96 kHz / 24 bit. This applies to the connection of the headset via USB as well as with Bluetooth 5.3. When using Bluetooth, there will be many advantages compared to current 2.4 GHz technology. The range will go three times as far before disconnecting and the latency will be significantly lower than competitor models.
New design, upgraded chassis & more!
As you might expect here Audeze have given their new gaming headset a complete overhaul. The Maxwell has a chassis made of aluminum and steel (longevity +++). The integrated battery will also last up to 80 hours and if you forget to charge your headset, a 20 minute charge will get the headset to work for a full day (Battery +++! In addition to this, a new noise filter has been integrated (FILTER™ is Audeze tech). Dolby Atmos is also supported, but this only applies to the Xbox version or for use on the PC. The microphone is also detachable. It is a boom microphone with hypercardioid characteristics (think broadcasting microphones) that has 5 beamforming mics integrated too. So yes, when it gets sweaty on the battlefield, you will still sound clear as day.
Key Features:
80hr+ Battery Life with Fast Charge for All Day Play in 20 min
Ultra-Low Latency Wireless with 3X Range of Traditional 2.4Ghz
First-in-Class Bluetooth 5.3 supports LE Audio, LC3plus, LDAC
Class-Leading High-Resolution Audio up to 24-bit/96kHz
Embedded Dolby Atmos® License (Xbox version only)
All-New Reinforced Chassis Built with Aluminum and Steel
FILTER™ Noise Reduction Technology for Clear Communications
Award-winning Audeze 90mm Planar Magnetic Drivers
View Comparison and Compatibility Chart
You can Pre-Order the Audeze Maxwell Today!
Interested in all things Audeze? Check out more news and reviews on our Blog here