The Shanling MW200 allows you to listen to your IEM's wirelessly, with excellent Bluetooth implementation and sound quality.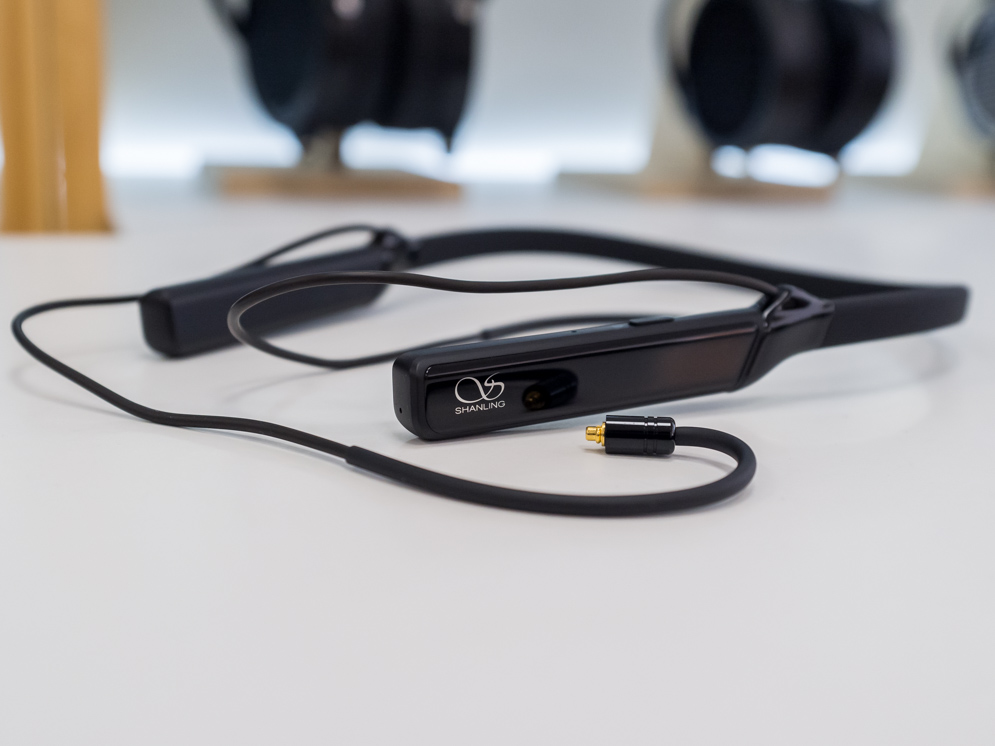 Shanling
PROS
Great sound quality
Good features
CONS
Ergonomics could be improved
Review Breakdown
Build Quality

0

Comfort

0

Sound Quality

0

Value

0
Design and Functionality
The MW200 is a neckband Bluetooth cable that allows you to convert your MMCX earphones into a Bluetooth set. It's a flexible rubber neckband with solid plastic end parts that house the electronics and controls, these are finished with a tempered glass faceplate. It's a well built, and good looking neckband that is also comfortable in use. The cable sections I feel are a little too long though, and could have about 3-4cm cut off without hindering the fit. The cable section has moulded ear hooks so it is for use with earphones that fit over-ear rather than straight down.
Feature wise you get full controls on the left side of the MW200, with volume controls (these are separate from the sources volume), play/pause and on/off. You can also use the play/pause to skip tracks, and there is a microphone on the unit for calls. The MW200 supports all the latest Bluetooth codecs for the highest quality Bluetooth playback (Aptx and LDAC etc…). The MW200 paired easily and the range seems very good, battery life is also great at up to 11hrs in LDAC mode and 14 in SBC. There is plenty of volume to power most IEM's currently on the market too.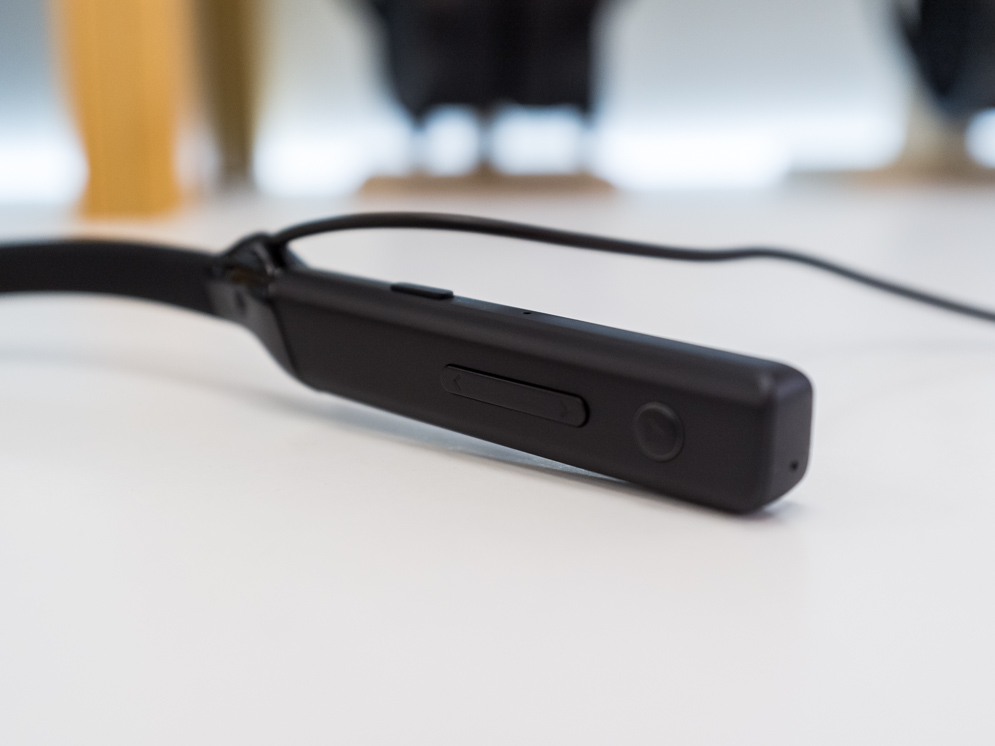 Sound
I've mainly been using the MW200 with Final's flagship IEM the A8000, because they really are ruthlessly revealing of the source material and also enjoy a bit of power behind them. I'm glad to report that the MW200 doesn't have any problems with noise, and there isn't any noticeable hiss when using it. I will mention that I have also been using it with LDAC from my Pixel 3a using Qobuz streaming.
The MW200 has good power and volume, there is plenty of detail and an overall crisp and clean sound. Of course, Bluetooth is still limited and there was a drop in resolution over playing the A8000 out of a high-end DAP. However when out and about this drop is not as noticeable as when critically listening, and the MW200 does a truly great job at decoding and amplifying the signal. I was really testing the limits of the MW200 by using it with the A8000, but pair it with something a bit more affordable like the Oriveti OH300 and you get a superb sounding wireless setup for under £500. Much better than any current wireless offering on the market at least.
The MW200 really doesn't impart much of it's own sound on to the IEM's of choice, which is great in my opinion, you can get the Shanling app though which includes an EQ. This EQ does not work when using LDAC codec though. If you are used to using your IEM's with an excellent source, please remember there will be slightly lower resolution, mostly in the treble region, again this is more a limitation of Bluetooth and not necessarily the MW200's fault.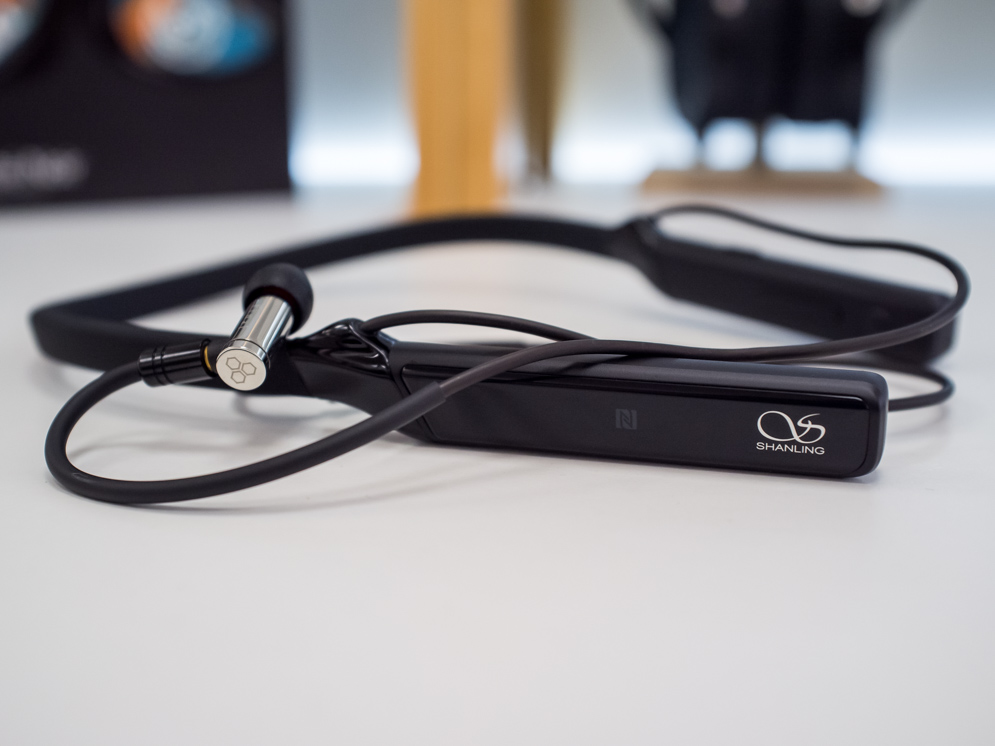 Conclusion
There are not a lot of good solutions for making wired IEM's wireless, at least not with good quality anyway. The MW200 is excellent when it comes to the sound and functionality, it is also comfortable. The only drawback I see if the length of cable that goes to your ear, it is just a little too long. If you have good IEM's and want a convenient solution for portable use, the MW200 comes highly recommended, with only a slight dip in sound quality over wired use.