SoundMAGIC E11BT Earphone Review
SoundMAGIC are on a roll right now with their releases. First the E11 and E11C – already gaining numerous 5 star reviews. Then the E11D – their first USB-C dedicated earphone; and now the E11BT Bluetooth earphones. How do they hold up against the rest of the range?
Aesthetics and Build Quality:
The packaging is pretty standard for SoundMAGIC, with the addition of a front window flap – showing off the earphones along with a nice close up picture of the housing. Inside you get a selection of silicone eartips, USB charging cable and a carry pouch.
SoundMAGIC has gone for a neckband design with the E11BT. The design is neat and feels very well built. The batteries are placed either side of the neckband and there is an inline 3 button control and microphone for playing music and taking calls. The cables are the right length so they don't flap around, and call quality is also very good as the microphone height is ideal.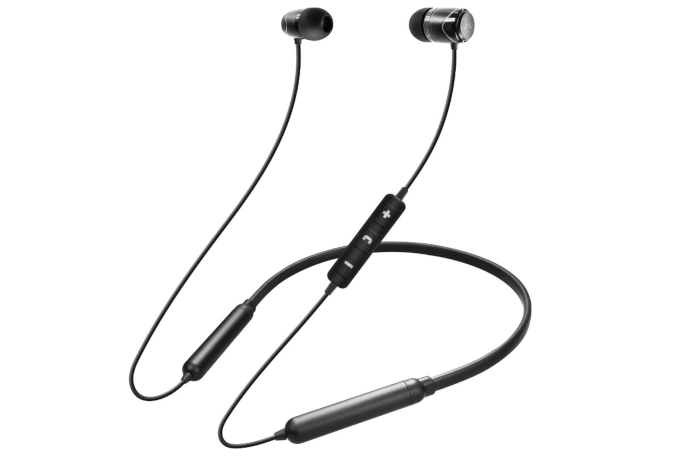 Features and Comfort:
The specs for the E11BT are pretty impressive. You get the latest Bluetooth 5 technology which helps towards the sound quality, a transmission distance of up to 13 meters and improved battery life. The SoundMAGIC E11BT will give you up to around 20 hours of continuous talk time. I have also found out that with general use, battery life lasts and lasts. The manual states that you can expect between 48 and 60 hours of continuous playback and from my experience with the E11BT – this seems to be pretty accurate.
These earphones are AAC compatible which is great news for both Apple and Android users. There is no aptX compatibility. However, like aptX – the AAC codec will transmit your music in CD-like 16bit audio quality.
Connecting the earphones is easy. Once powered on, the E11BT automatically goes into pairing mode, with red and blue lights flashing. Then when the model appears on your device you can connect. I really like the battery level that's shown on the home screen of my phone – very handy. When you're not using them, the magnetic housings hang nicely around your neck.
Good news for sporty users. The E11BT has a high water resistance rating of IPX4 – this means that they will be able to withstand water splashes from any direction.
The E11BT is very comfortable to wear. The neckband has a smooth finish and is flexible, sitting nicely behind the neck, and the housings are a good size so no-one should have an issue with fit.
Sound:
Unlike other earphones at this price point – instrument separation is superb. Every sound comes through clearly and crisp.
Bass: There is bass weight and punch coming from the low end – enough to keep the bassheads happy while keeping it controlled so it doesn't bleed into the higher frequencies.
Midrange: Mids pop, and cut through effortlessly with an engaging tone. There is a real crispness that is not what you'd normally expect from a lower priced Bluetooth earphone.
Treble: The treble provides space and clarity and the soundstage is huge. You get a real sense of depth and width from the E11BT.
Conclusion:
Overall, I can confidently say that these are the best Bluetooth earphones going at this price and possibly even under £100. Their sound quality, technology, design and comfort are normally associated with more expensive models – the SoundMAGIC E11BT should be top of your list when looking for a new Bluetooth earphone.
Sound:  5/5
Features: 5/5
Comfort: 4/5
Build: 4/5
Value: 5/5