64 Audio's newest creation, the Duo, is possibly the best all-rounder in it's price range. With a neutral and natural sound that is open and easy to enjoy.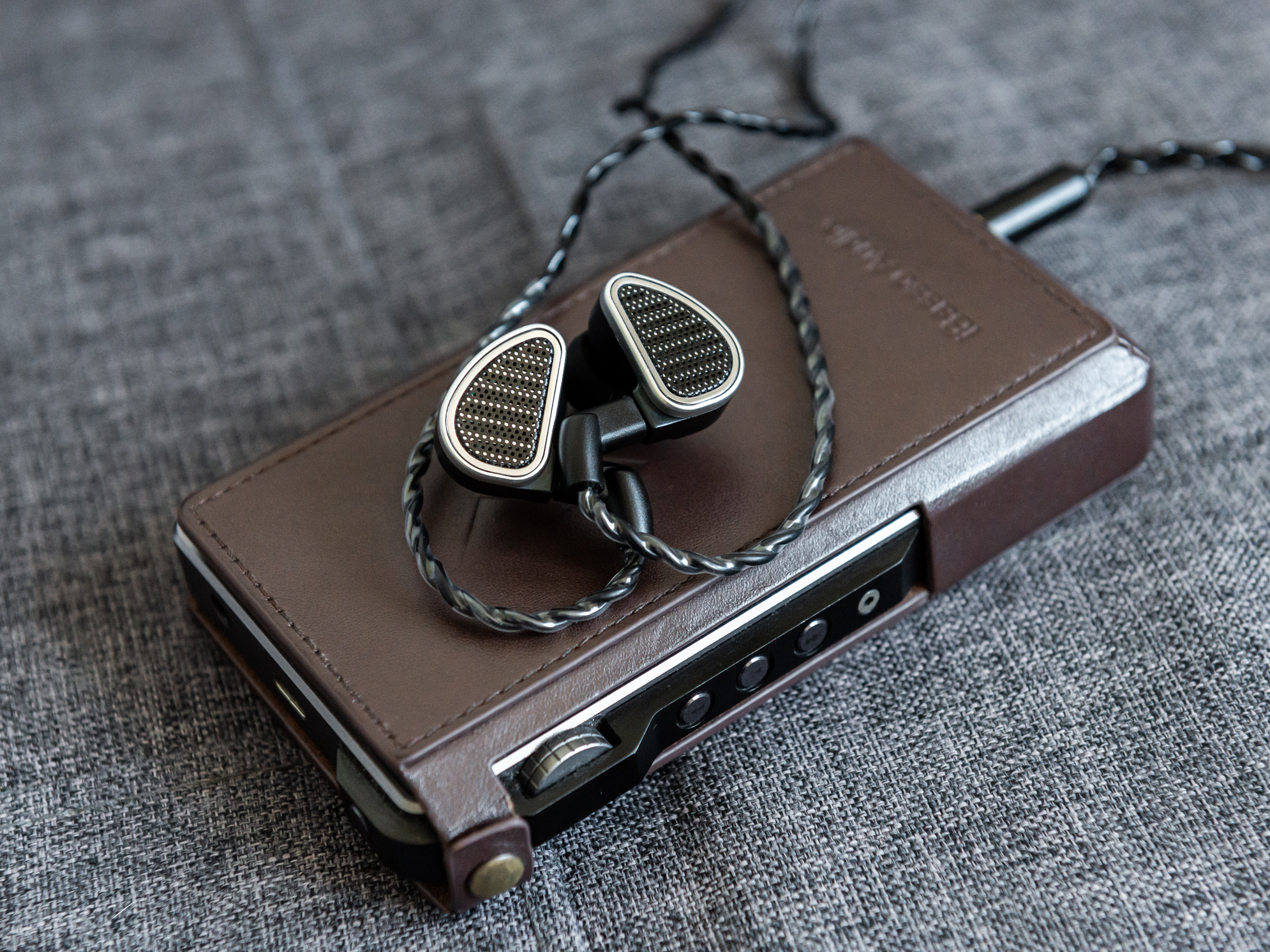 PROS
Natural and spacious sound
Well built and comfortable
CONS
Open design won't suit everyone
Review Breakdown
Sound Quality

0

Features

0

Comfort

0

Value

0

Fit for intended purpose

0
Fit and Comfort
As usual our review of the 64 Audio Duo starts with the fit and comfort. It shares the same shell shape as the rest of 64 Audio's universal line-up, however the faceplate is now a grill design instead of having the usual Apex module, this is due to the Apex Core technology implemented. The shape of the housing will fit most people well and once you settle on the right size of eartip they provide a secure fit for hours of listening.
Comfort is great due to the shape of the housing, insertion depth and also the new cable which is more flexible and comfortable than previous versions. One thing that I find massively contributes to 64 Audio's comfort is the Apex modules/core as these relieve any internal pressure which creates a lot less listening fatigue when compared to fully sealed designs.
Compatibility
Whilst the Duo is a low impedance and high sensitivity IEM – they are also a relatively high-end earphone and thus should be paired with a source that is able to bring the best out in them. This means they pair best with proper DAP's and DAC/Amp combo's rather than being driven by a mobile phone.
Features
64 Audio have included some new tech in the Duo, the Duo uses a hybrid setup with a single Dynamic driver and single tia BA driver. The tia driver is a tubeless balanced armature driver, this allows the sound to travel more freely with less distortion. New to the Duo is the Apex Core, instead of using Apex modules like the rest of their line-up, the Duo isn't tunable and has an open back style design that leaves the shell open to the outside atmosphere allowing for a less fatiguing and more natural sound.
Next up is Wave Sync, this is direct from 64 Audio "Due to the high crossover point between the two drivers, Wave Sync was developed to ensure coherence; another industry first. By using a type of "all-pass" filter, we're able to introduce a crossover while correcting for time without having to change the physical distance between the drivers."
All these features focus on making the sound more natural, effortless and distortion free, it's great to see a company still innovating and finding solutions to problems. The Duo still isolate -12dB from outside noise so they are suitable for outdoor use, they just won't isolate as much as full sealed designs.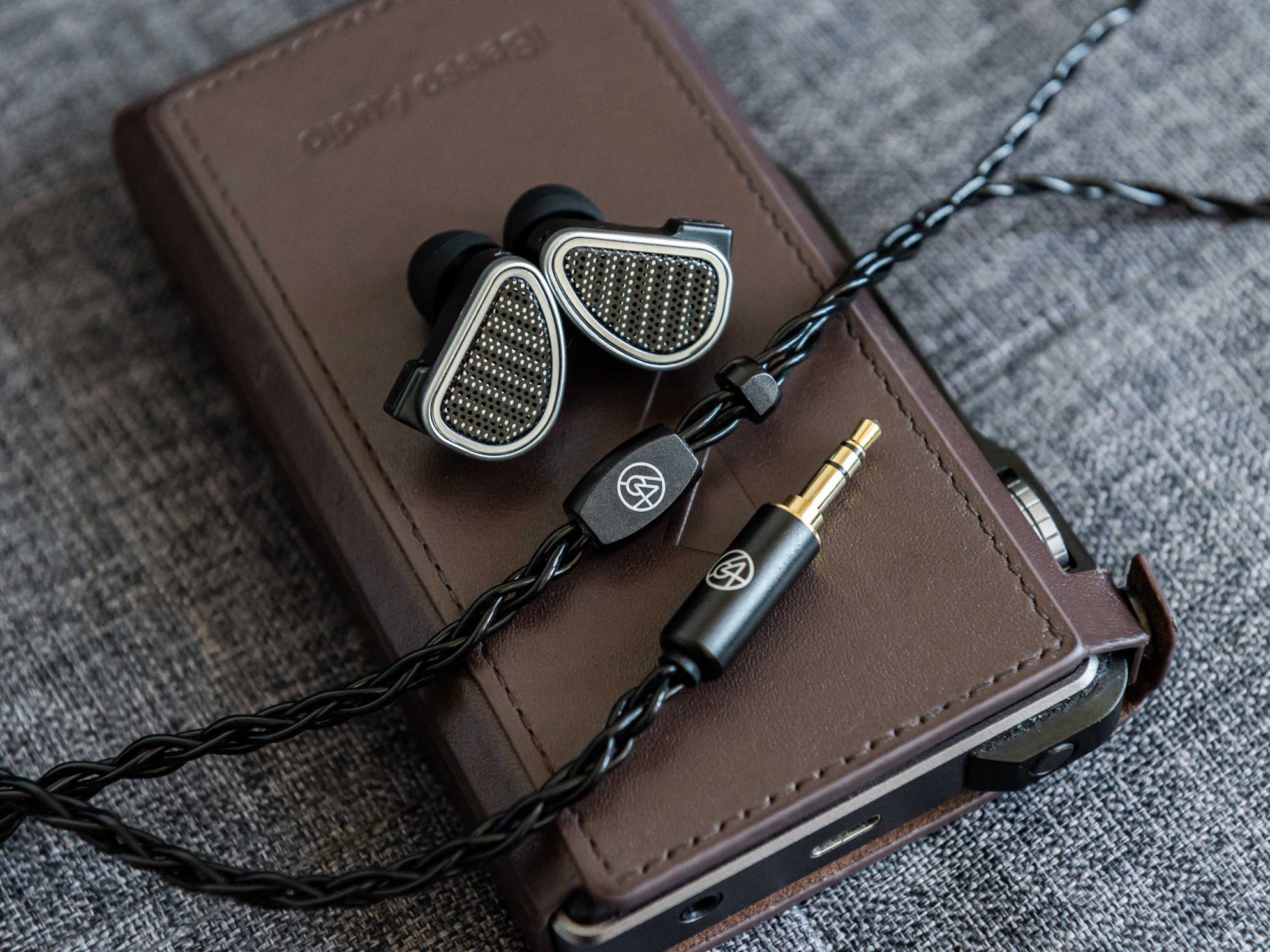 Sound
Bass: 64 Audio have long been kings of getting really impressive bass from balanced armatures, but they don't do a lot of hybrid designs. The Duo is using a single dynamic driver down low which gives you a slightly different presentation than most BA models, here we have a full and articulate low end that digs deep when needed but that can also keep up with complex mixes too. It has that signature dynamic tonality whilst never sounding slow, there is physicality in the punch, and warmth overall that is really pleasant. I would say these lean towards having a slightly more physical punchy sound over one that focusses more on sub-bass warmth, but the great thing here is that they do both well without encroaching on the midrange. EDM tracks have plenty of drive down low, yet they still have control and articulation for faster rock and metal, tonally these really hit the mark down low too with a realistic portrayal of bass frequencies.
Midrange: There isn't any artificial boosting of the midrange on these, they have a linear lowermidrange which allows male vocals to cut through the mix with ease and little influence from the bass. Moving through the midrange there is great separation and layering, the centre image is very focussed and you can hear each layer of the recording with ease. The upper midrange is also superbly done, having enough bite to allow detail to cut through, without a boost to make them sound peaky or artificial. This means the Duo have an open and natural midrange, doesn't matter if you are listening to acoustic or heavy rock they just work well.
Treble: The tia drivers that 64 Audio use are renowned for their effortless presentation and resolution, and the Duo are no different. They have a little forwardness at times but due to their tonality it never comes across as harsh or bright. There is plenty of air and extension up top, but it is refined and never brash, they don't try and impress you with too much presence, instead letting the resolving and refined nature of them win you over. These are open and natural, there isn't any metallic tone to the treble, or glare, but this is done without muting the treble and making the Duo sound subdued or dull, these are still exciting and dynamic overall.
Genres and Soundstaging
The Duo are a remarkable all-rounder in my opinion, they do well with genres across the board due to having a relatively linear and balanced sound, they have the punch required for EDM, and tactility for metal and subtlety for jazz/acoustic. They also sound very open and natural, making you want to listen more and more.
The soundstaging is great, these are sort of open back so they do have that benefit but the sound is expansive yet very well focussed, the soundstaging is accurate and places instruments right where they should be, the sound is very whole and never sound diffuse or detached.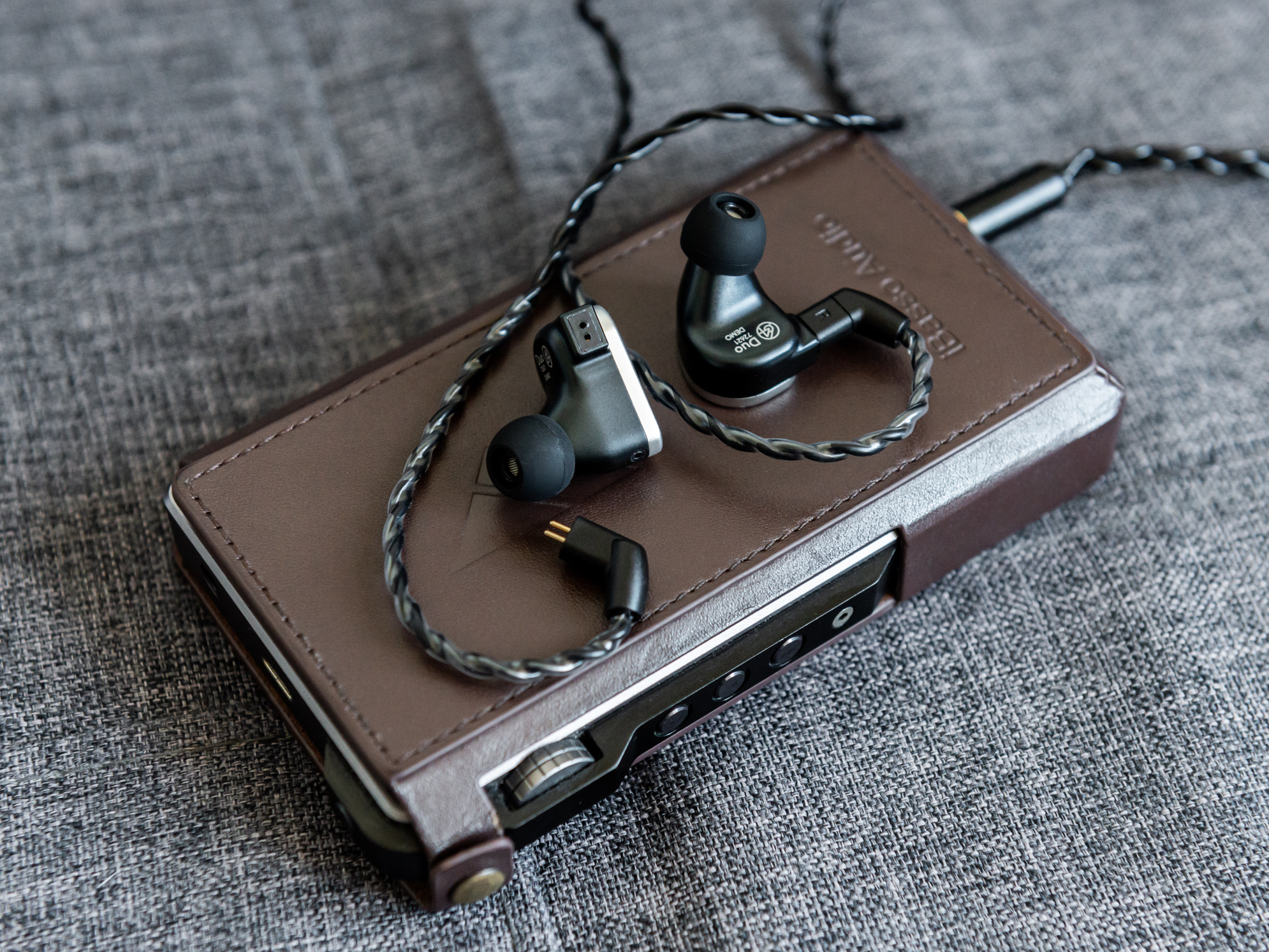 Who are they for?
People wanting a complete and natural sound for under £1k
Those looking for a cheaper everyday alternative to TOTL models without sacrificing much in terms of sound
Conclusion
64 Audio really do know what they are doing when it comes to sound, they excel at making natural and refined earphones. The Duo has all the signature 64 Audio qualities in a more affordable package, add to that a little added fun factor and the Duo are a really impressive daily use earphone. They have enough drive to be fun, enough detail to please all but the diehard audiophiles and they are open and comfortable – for £999 they are really impressive value for money.