If you want a taste of the famous Audeze house sound without breaking the bank, the LCD-2 Classic is where you start.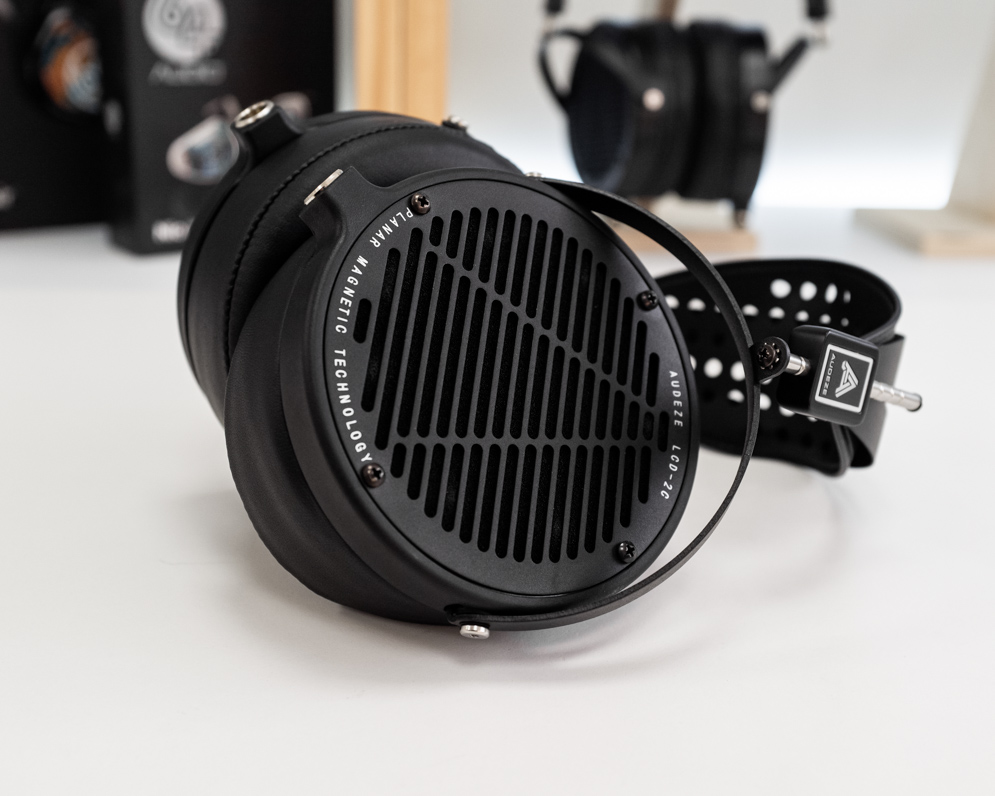 PROS
Warm, smooth sound
Excellent build quality
Spacious earpads
Review Breakdown
Sound

0

Build Quality

0

Comfort

0

Value

0
Fit and Comfort
Well all Audeze headphones have a certain styling, and the LCD-2 Classic are very much an Audeze headphone. However instead of wood you get nylon rings with metal grills, the look is smoother and sleeker than older models. The headband is steel with a suspension strap that is more comfortable than the original. Overall they don't stand as much as the original LCD-2, but they won't have any wood issues either, so that's a bonus.
Build quality is excellent, they are still using sturdy 4-pin mini XLR connectors on the headphones and the cable is thick and has good strain relief. The earpads are huge and made of protein leather rather than the genuine leather of their higher end models. The headband is steel and feels strong, the suspension strap is protein leather like the pads, which makes these vegan friendly. Overall I can see the LCD-2 Classic lasting a long time, the pads are glued on however they are fairly easy to replace. The LCD-2 Classic no longer come with the big carry case the higher end models have, but this has helped keep the cost down.
Again here we have the typical heaviness of the Audeze models, due to their excellent build quality sadly they are quite heavy. The newer headband helps alleviate the pressure better than the old one, but if you are not used to the weight it can become tiring. the earpads are extremely comfortable and deep though, and once you get used to it they are good for fairly long listening sessions.
Compatibility
The LCD-2 Classic are quite efficient for a planar headphone (Efficiency: 101dB / 1mW) but it doesn't mean they can't handle extra power. Out of a low powered source they can sound a little constrained and flat, but hook them up to a powerful solid state amplifier and you will be greeted with the smooth yet powerful sound that these are capable of.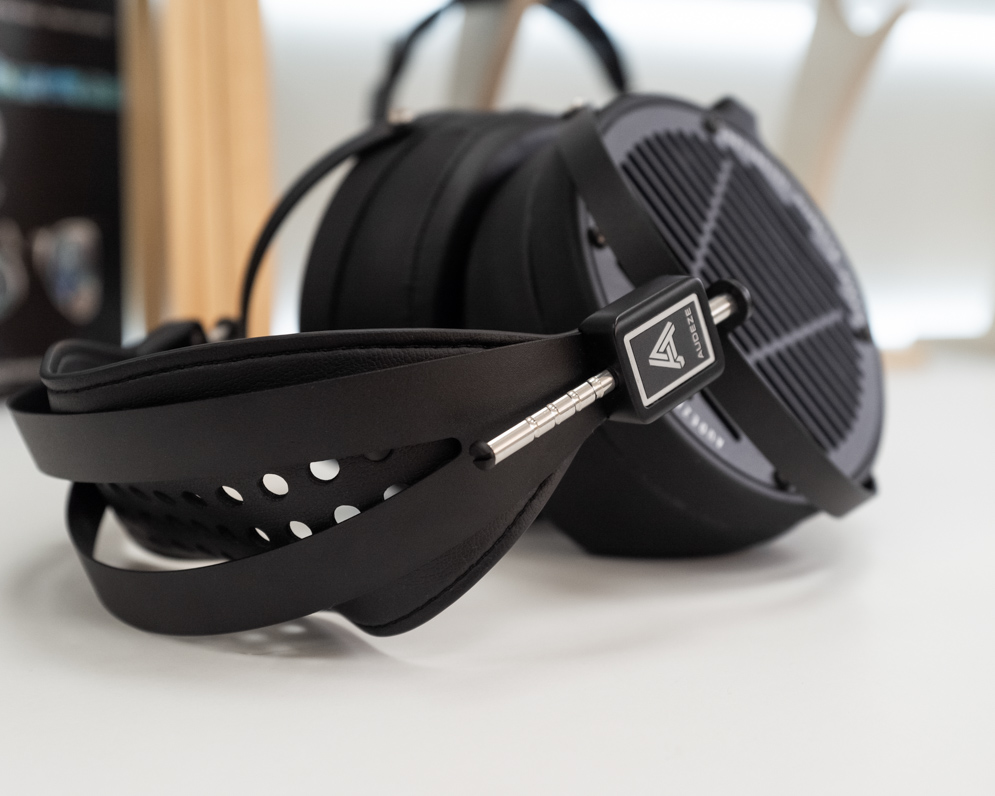 Sound
Audeze wanted to bring back the sound of the original LCD-2 in a more modern package, so they got rid of the fazors, redesigned the headphones a bit and here we are. Back to a time where people wanted to sit back and relax, and not worry about the resolving capabilities or micro-details. A time where few audiophile headphones had enough bass response for most people.
Bass: Audeze built their name on this part of the frequency response, a high-end headphone with warmth and body. The LCD-2 Classic are effortlessly smooth down low, with plenty of warmth and punch all backing up the rest of the sound. However the LCD-2 Classic don't have the headshaking, skull thumping impact of the original. Make no doubt about it, the LCD-2 Classic have more than enough body and warmth to their sound, but they are more restrained and controlled and never become overbearing. If you are fed up of the more clinical and sometimes cold sound of some high-end headphones, the LCD-2 Classic are a sobering listen and a great addition to a more neutral tuned collection.
Midrange: The transition into the midrange is smooth, giving them enough body and warmth to sound pleasant without colouring the midrange too much. There is good tonality in the midrange, vocals cut through without every becoming shouty or peaky, husky male vocals are such a pleasure to listen to on these. Female vocals don't quite have the required bite in the upper midrange, remaining smooth and sweet throughout and they are not the most aggressive sounding headphones when it comes to playing faster rock music. These are more suited to smoother genres, or electronic based music.
Treble: Much like the midrange the top end is tuned for smooth listening, and they do roll off a little early. These do not have the best extension or shimmer, however they are very easy to listen to and peak free. There isn't too much to say about the treble on these, apart from if you are sensitive to sharp treble these are perfect.
Genres and Soundstaging
Being a bit of a laid back and smooth headphone these are easy to just kick back and listen to without any fatigue. They are not the most exciting headphones, but they handle most genres with ease. They don't really stand out with any particular style of music, but that extra helping of bass does help certain EDM and hip-hop tracks.
The soundstage is great on these, with great width and height. Instruments are easy to pinpoint and you can easily pick apart the layers of the recording.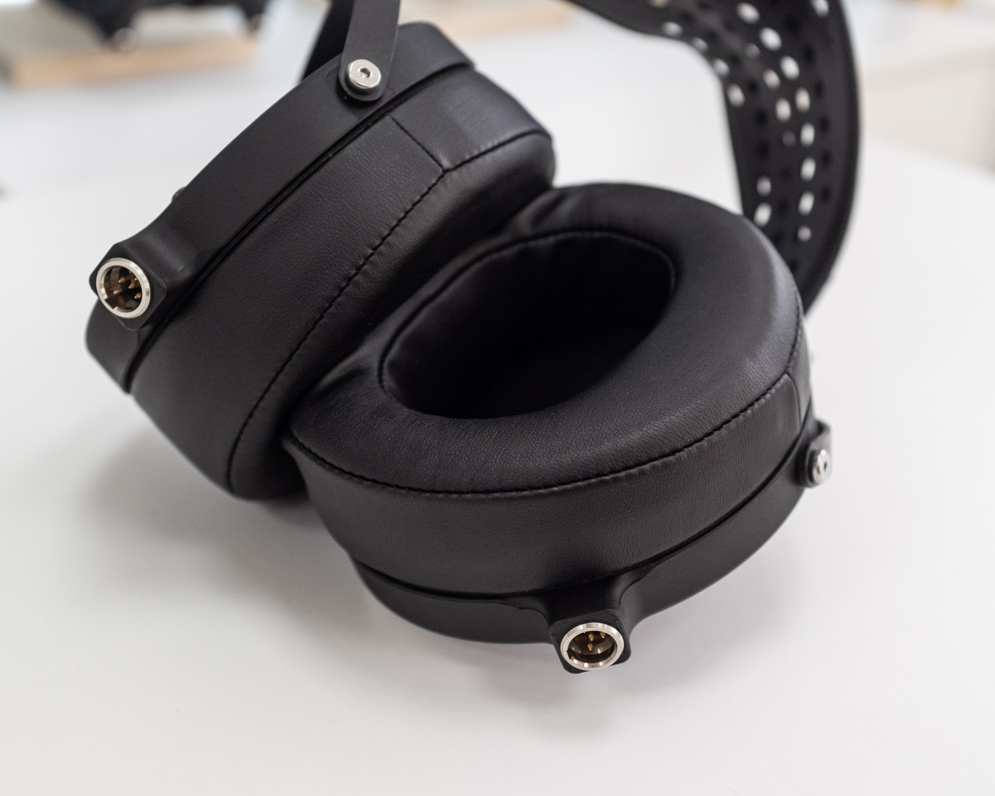 Conclusion
The LCD-2 Classic are a well controlled, but ultimately warm sounding headphone. They offer up a fatigue free sound with good width and height. If you listen to electronic centred music, old school rap/hip-hop and smoother more acoustic music they are a joy to listen to. However they lack a little aggression for faster paced music.