Our pick of the Best Wireless Headphones – Earphones, True Wireless, Over Ear and On Ear
We know how important it is to find the best headphones for you; whether they are for your smartphone, music player, laptop or hi-fi system.
Here you can see the best of the best wireless headphones and earphones available.
BEST WIRELESS HEADPHONES UNDER £100
1. SoundMAGIC E11BT – £69.99
The guts of the E11C paired with the power of Bluetooth 5.0 make this earphone a real contender for a budget price. Automatic smartphone controls give you even more freedom from your device while on the go. The impressive battery life of 30 hours will keep you going, allowing you to fully enjoy the class leading sound quality of the E11BT.
READ MORE: SoundMAGIC E11BT Bluetooth Earphone Review
2. SoundMAGIC TWS50 – £79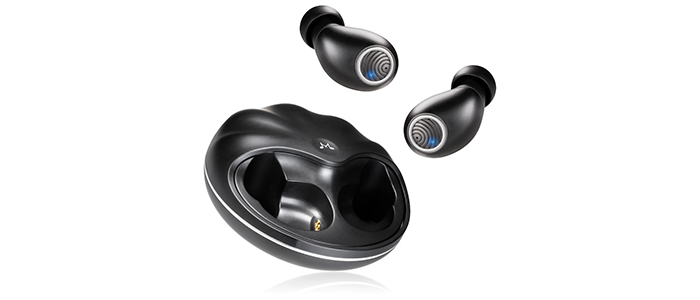 SoundMAGIC's first step into the world of True Wireless was a success. The TWS50 has all of the characteristics that has made SoundMAGIC so popular – comfortable design, ease of use and most importantly amazing sound quality. Punchy bass and crisp detail makes the TWS50 extremely enjoyable and fun to listen to.
READ MORE: SoundMAGIC TWS50 True Wireless Earphones
3. Lypertek PurePlay Z3 – £99
The PurePlay Z3 is very impressive, especially considering their sub £100 price point. Offering up a smooth and detailed sound signature that is well balanced yet slightly full. Add to that great stability and functionality and you have a True Wireless earphone that is so easy to recommend, go out and grab one now as they are a game changer in the TW market.
READ MORE: Lypertek PurePlay Z3 True Wireless Earphones Review
BEST WIRELESS HEADPHONES UNDER £200
4. Shanling MTW100 Balanced Armature – £119.99
Shanling's first attempt at True Wireless has definitely been a success! In true Shanling style, their MTW100 is very unique looking, with a design that makes them stand out from the crowd. The touch controls and comfort has been a big hit – and then the sound quality from its single balanced armature driver takes your music to a new level.
READ MORE: Shanling MTW100 True Wireless Earphones
5. Shure SE215 Bluetooth – £149
Shure are quite possibly the most well known pro audio brand out there, and their SE215 IEM has been incredibly popular for years. Recently Shure released a Bluetooth version of this legendary earphones, supplying the earphones with their Bluetooth cable – making the SE215 the ultimate all rounder.
READ MORE: Shure SE215 Bluetooth Pro IEMs
6. Bowers & Wilkins PI3 – £169.99
Bowers & Wilkins have led the way in Hi-Fi  for the last 50 years. Since they decided to focus on portable audio, they have managed to do a pretty good job there too! The new line of B&W earphones are very impressive, and the PI3 is one our favourite wireless neckband earphones out there. They are hard to beat when it comes to sound quality, design and comfort.
READ MORE: Bowers & Wilkins PI3 Wireless Neckband Earphones
7. Klipsch T5 True Wireless – £175
Klipsch is another brand that has been around for a long time, leading the way in speaker design with some of the most impressive looking speakers out there. Their headphones also have a unique design, and that is part of the appeal of the T5 True Wireless. Their sound quality is what really makes them special, and puts at the top of a lot of peoples wish lists.
READ MORE: Klipsch T5 True Wireless Earphones
BEST FULL SIZE WIRELESS HEADPHONES
8. Bowers & Wilkins PX7 – £349.99
If it's full size headphones you're after, then B&W have you covered with their PX7 wireless ANC headphone. These Bluetooth cans do it all – superb design and comfort, market leading sound quality and noise cancelling technology. These will suit a number of uses, mainly travel and wireless home listening. When used with their dedicated app you can customise the sound to suit your taste as well as many other useful features.
READ MORE: Bowers & Wilkins PX7 Wireless Headphones
BEST WIRELESS GAMING HEADPHONES
9. Audeze Mobius 3D – £399
Here's one for all you gamers out there! Not only do Audeze make some of the best Hi-Fi and audiophile headphones out there – they also do some amazing gaming headsets too. The Mobius 3D uses planar magnetic drivers to bring an audiophile experience to your favourite games. These Bluetooth headphones also have a high quality microphone attached – making them an impressive all rounder. 
READ MORE: Audeze Mobius 3D Wireless Gaming Headphones
Have We Missed Anything Out?
Please feel free to leave a comment below and let us know…