Can you really believe that Final (or in this case their sub-brand AG) have teamed up with DBZ? Following up on my review of the Vegeta model, this one is focused on the Frieza Cotsubu version, A TWS aimed more towards the ASMR market. A must have for any Dragon Ball fan, these earphones are fantastic value for money. The focus on sound quality and their unique size makes these earphones suitable for lots of different cohorts who are after something a bit different to the usual. For £70, they really are quite the bargain!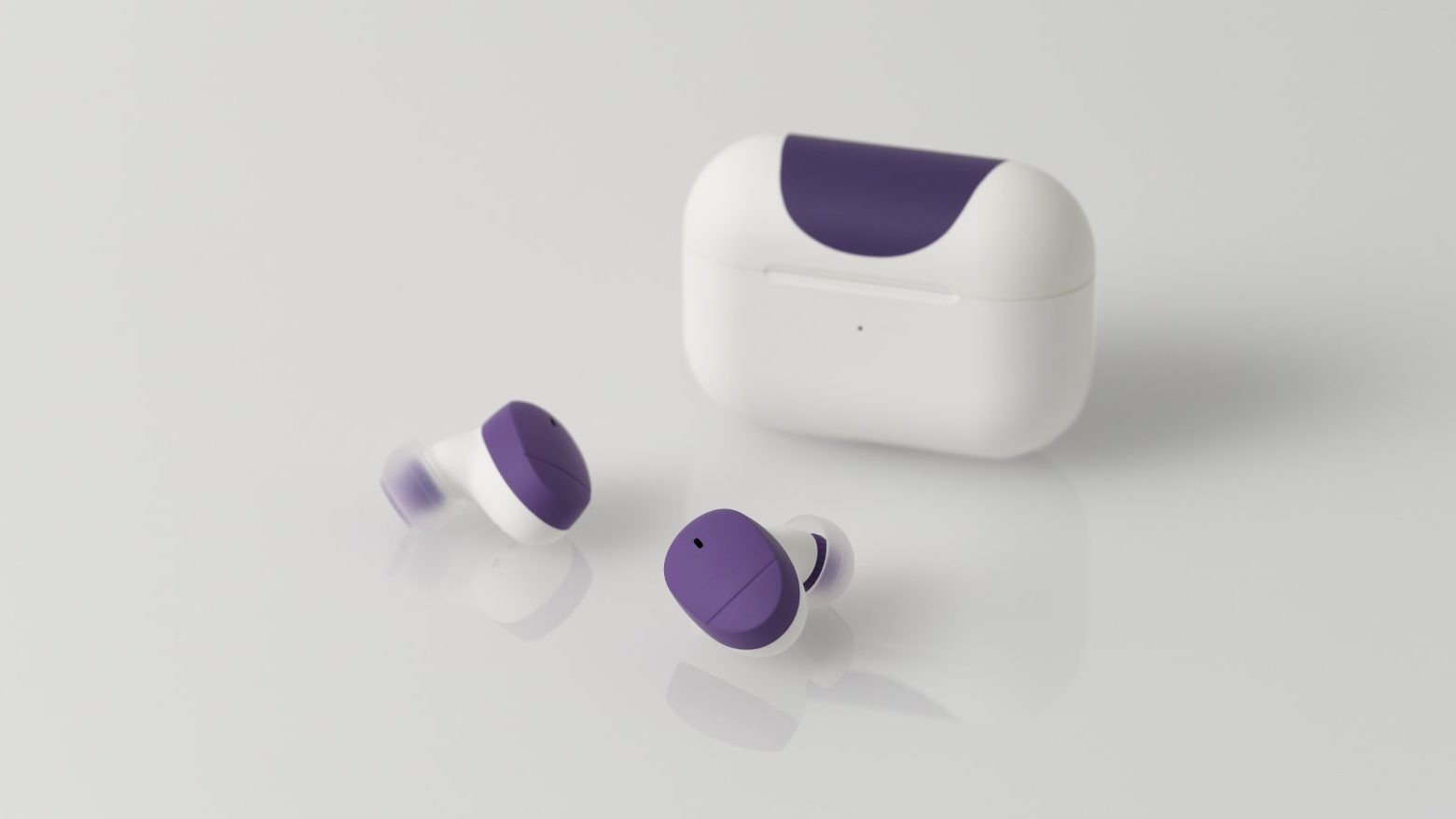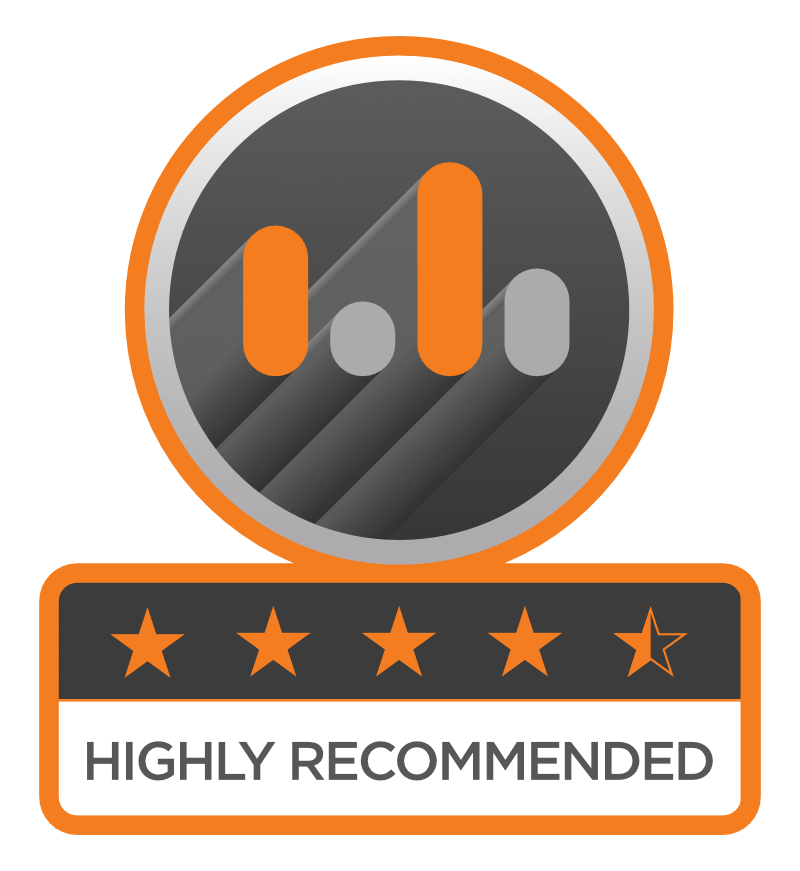 Final Dragon Ball Z x AG Frieza
Review Breakdown
Dragon Ball Z'ness

0

Sound Quality

0

Build Quality

0

Design

0

Value for Money

0
Final x Dragon Ball Z Frieza: First impressions
Taking them out of the packaging box for the first time, it becomes clear just how small these earphones are. Both the earbuds and case are very slim. The charging case is the perfect shape to not be felt in your pocket. It provides an extra 15 hours of battery per charge to the earphones. Although not the longest, the shape and size of it is worth the compromise in my opinion.
The hinge on the case is again rigid and durable. You can even open and close the lid on the case singlehandedly with ease. The case is also smooth and stylish. The colourscape is a bit simpler than the Goku/ Vegeta versions, but the purple gives off enough Frieza vibes to know what it is representing and it really has an elegant aura to it overall.
Just like in my previous review, putting the buds in your ears for the first time is a great experience, especially if you watched Dragon Ball Z in Japanese with subtitles! More on the voice commands below.
The earphone body is also the smallest and lightest in this series of earphones. Weighing about 3.5g per earphone. They are so light and comfortable that you forget you're wearing them. They fit perfectly in the ear canal and there is nothing protruding out. So even if you lay on your ear with them in, you won't feel any pressure or a feeling of a foreign object. The size and shape make it an excellent earphone for sleeping too (if that is your thing!).
The original Japanese voiceover brings you straight into the action!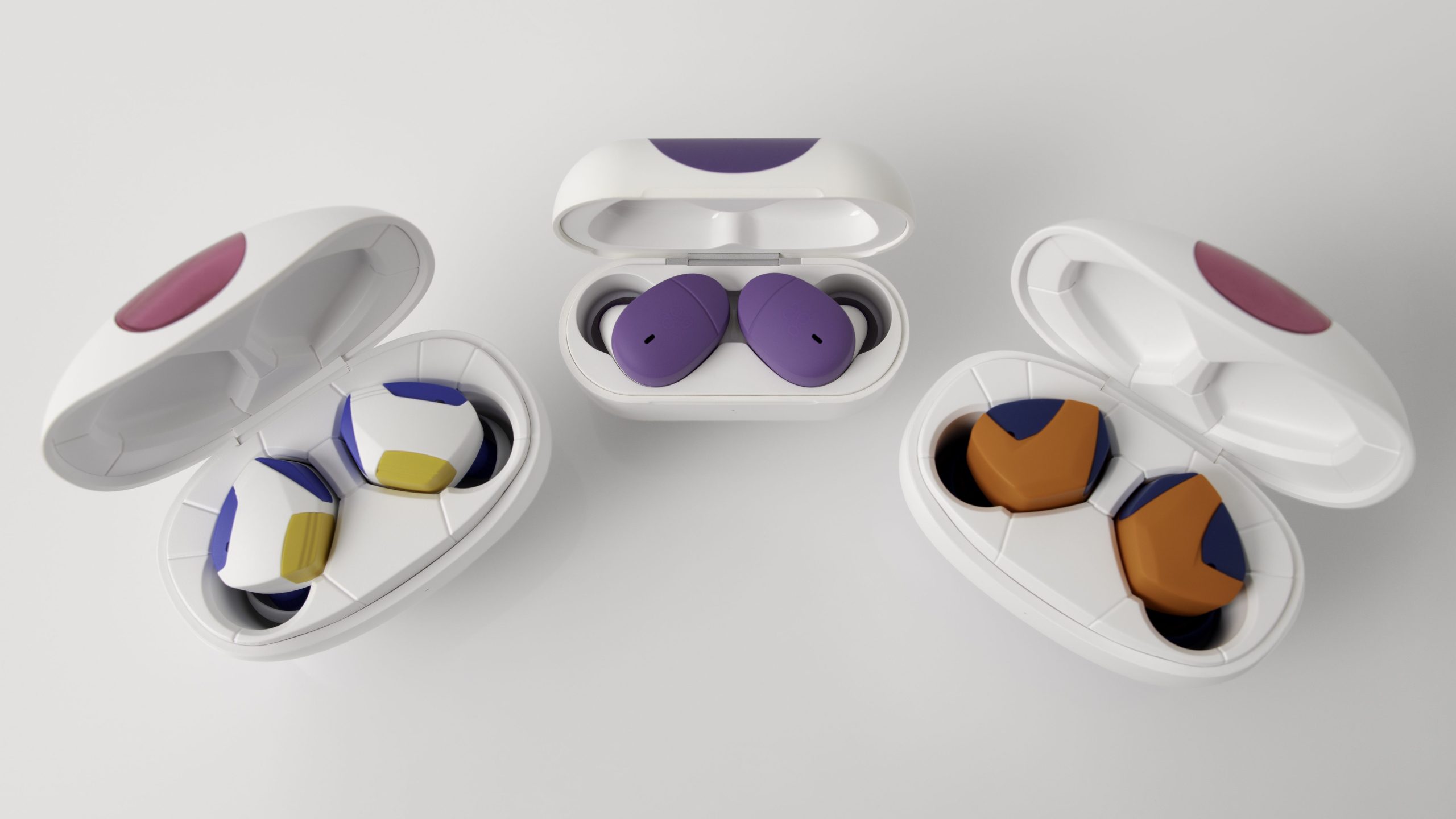 Voice Guidance Prompts for the Frieza Model
The voice prompts are very fun and make it a joy to turn them on and put them in your ears. Here is a low down of them below. I have written the Japanese in English so you can phonetically read them (what text cannot do is convey the emotion in the lines, but that is why you have these earphones, right?)
When the earphones are turned on: Matte Imashitayo – I've been waiting for you. – No idea, but it sounds nasty and is a brilliant hello.
When it is turned off: Chi…Chikisho!!!! CHIKUSHOOO!!!! – Blast him, Blast him to infinity. – I think this is when he blasts Krillin out of the lake, but it could also be when he rips through Vegeta, or something else entirely. Any leads?
When pairing mode is activated : Kakugo wa yoroshii desune… – Prepare yourself for death! – Part of Frieza's angry monologue as he prepares to face Vegeta, Gohan, Krillin, and Dende.
When pairing is successful: Watashitomo aroumonoga dokidoki shite kimashita – Even my heart is pounding. – I cannot find this for the life of me, it must be something between Frieza and Goku during their first epic fight.
When pairing is complete and you can now use the earphones: Watashi no sentoryoku wa Gojusamman desu – My battle strength is 530,000. – Says first form Freiza before he wrecks Vegeta, Gohan and Krillin.
When pairing has been disconnected: Zettai ni yurusanzo mushikera domo!!!! You worms, I'll never forgive you. – Another line from Frieza's angry monologue as he prepares to face Vegeta, Gohan, Krillin, and Dende.
Packaging
The packaging is a picture of Frieza in front of his spaceship, looking as menacing as always. The print is vibrant and the box itself is one that you will always want to keep.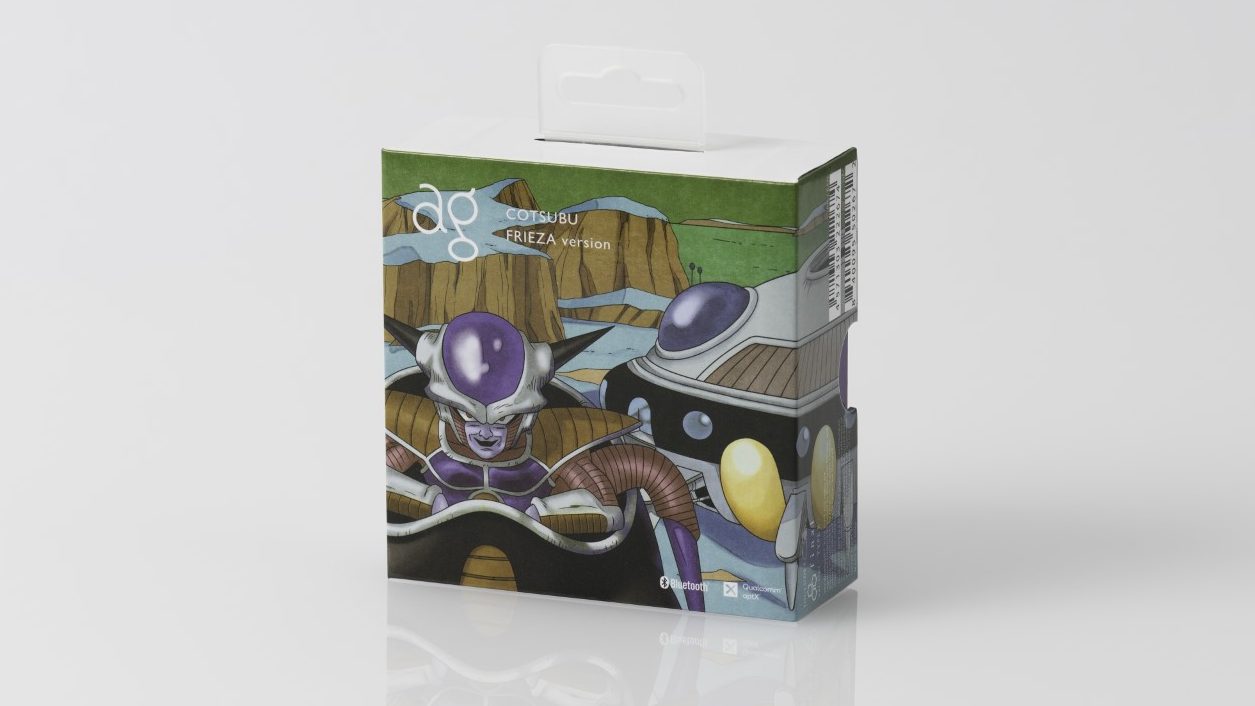 Sound
The sound quality really is superb, considering the size of these buds. The focus on ASMR / Voice is easily noticeable as soon as you put on a film or anime. There is a surprising amount of detail offered with these buds (only 3.5 grams each!). Vocals are crisp and well presented, with both male and female sounding excellent. Voice actors' emotions are clearly conveyed. You really get that sense of distance between the characters when they talk with each other and they really help you immerse yourself in the world you are watching (or playing).
That Final ariness is also there. The Soundstage is absolutely huge for such a little device. Overall this is a great product for any DBZ fan or people who have small ears / want small earphones. They are great for watching shows/ movies/ Anime, playing games, listening to music, audiobooks and of course any ASMR content you fancy.
They sound realistic and natural and easily capture emotion in voice however it is spoken or sung
Battery life & Comfort/Fit
The battery life really is the only slight downside to these earbuds. They last between 4-5 hours on one charge and can be recharged 3 times from the case giving you a maximum 20 hours total playback. That does not bother me too much as it is plenty of time and thankfully way longer than my daily commute. However, when on an anime binge, 1 charge equates to about 15 episodes tops. Not necessarily a bad either thing mind you, as it is good to walk about and take a break every now and again!
For me, the comfort is unbelievable and these earphones have quickly become my daily choice. The case fits perfectly in your pocket and the earbuds . Playing with the eartips and choosing the bigger size created even more comfort. At this moment in time, there is no earphone in my repertoire that is as comfortable and as enjoyable as my little purple Frieza's.
Specs
Communication method: Bluetooth®5.2
Chipset: Qualcomm® QCC3040
Reproduction frequency band: 20Hz – 20kHz
Supported codec: SBC, AAC, Qualcomm® aptX™ audio
Correspondence profile: A2DP, AVRCP, HSP, HFP
Continuous music playing time: 5 hours (20 hours including charging case)
Charging time: 1.5 hours (earbud) / 2 hours (case)
Battery capacity: 30mAh (one earbud) / 220mAh (charging case)
Final x Dragon Ball Z Frieza: Verdict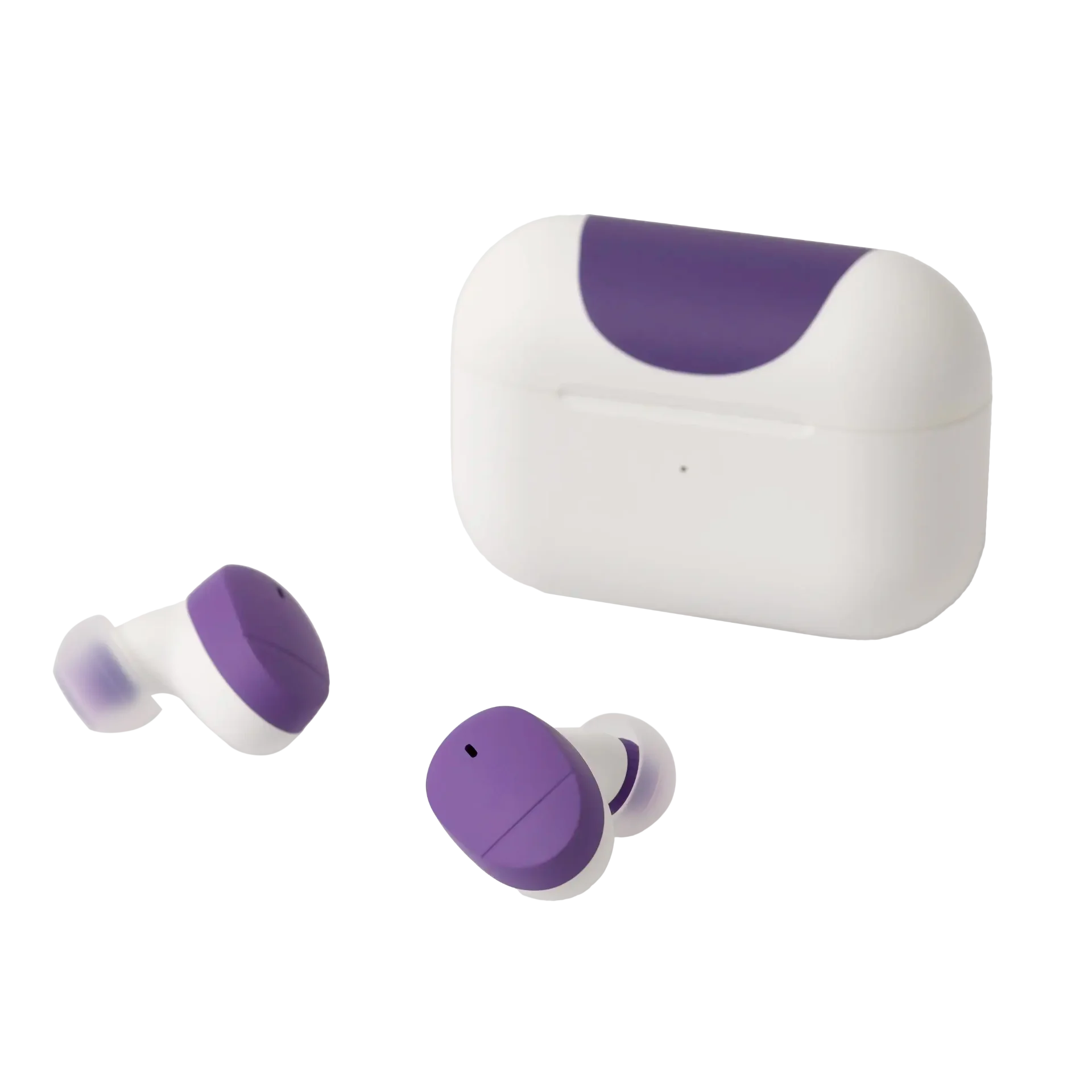 "Matte Imashitayo"

These earphones are currently my favorite set and ones that I use daily. The voice prompts are from the original Japanese voice actor for Freiza from Dragon Ball Z and they make me cower in fear every time I put them in. They are extremely comfortable in my ears, so comfortable I could use them as earplugs in bed even.

They sound really good too and have a simple elegance to them. The case is smooth and the rectangular shape sits in my pocket without fuss. Never had an issue with the bluetooth. Loses half a point because of the battery life, but all good things are never together.

Really, this is another must have for any Dragon Ball fan!
Interested in all things Final? Check out more News and Reviews here!
Read our Final Brand Story here!