The new Cleer Enduro ANC is a brilliant portable headphone, comfortable with a fun and engaging sound, they are sure to be the perfect partner for daily use.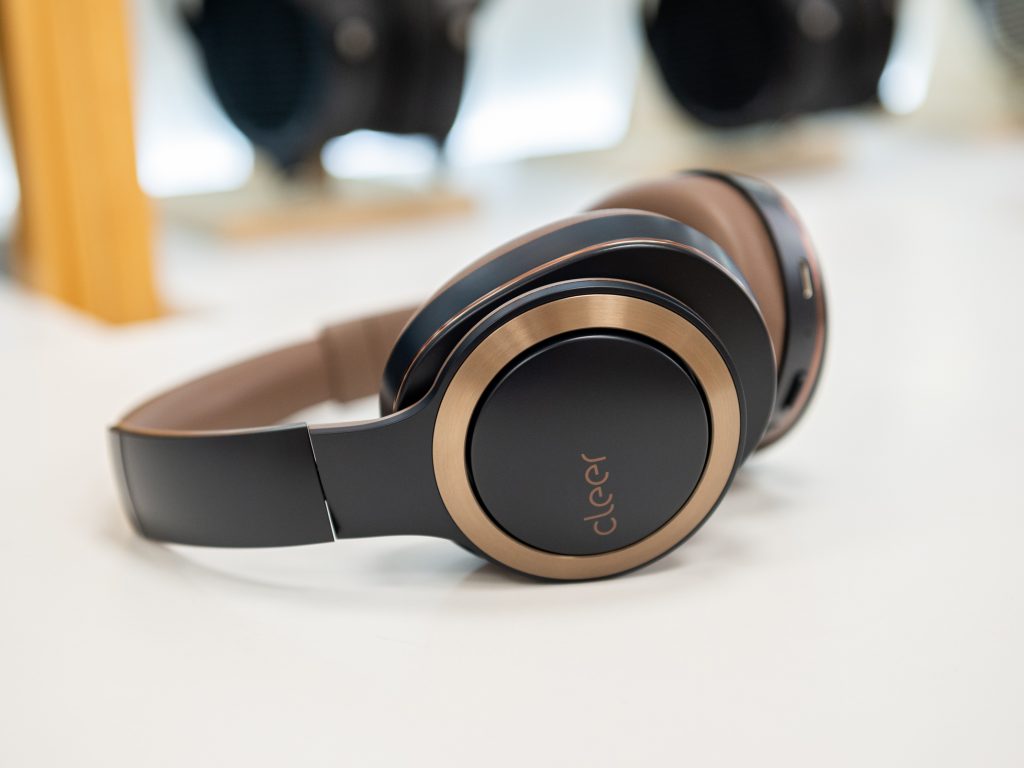 PROS
Comfortable
Excellent features
Fun sound signature
Outstanding call quality
Review Breakdown
Sound Quality

0

Features

0

Comfort

0

Value

0

Fit for intended purpose

0
Fit and Comfort
The Cleer Enduro ANC have enough clamp force to sit tightly on your head, but without being uncomfortable, they would stay on during moderate exercise which is good too.
They are a compact headphone, but they don't sacrifice the comfort luckily. The earpads are deep enough that your ears are not pressed against the driver, yet also soft enough to be comfortable over long periods of time. The headband is well padded and the weight distributed evenly.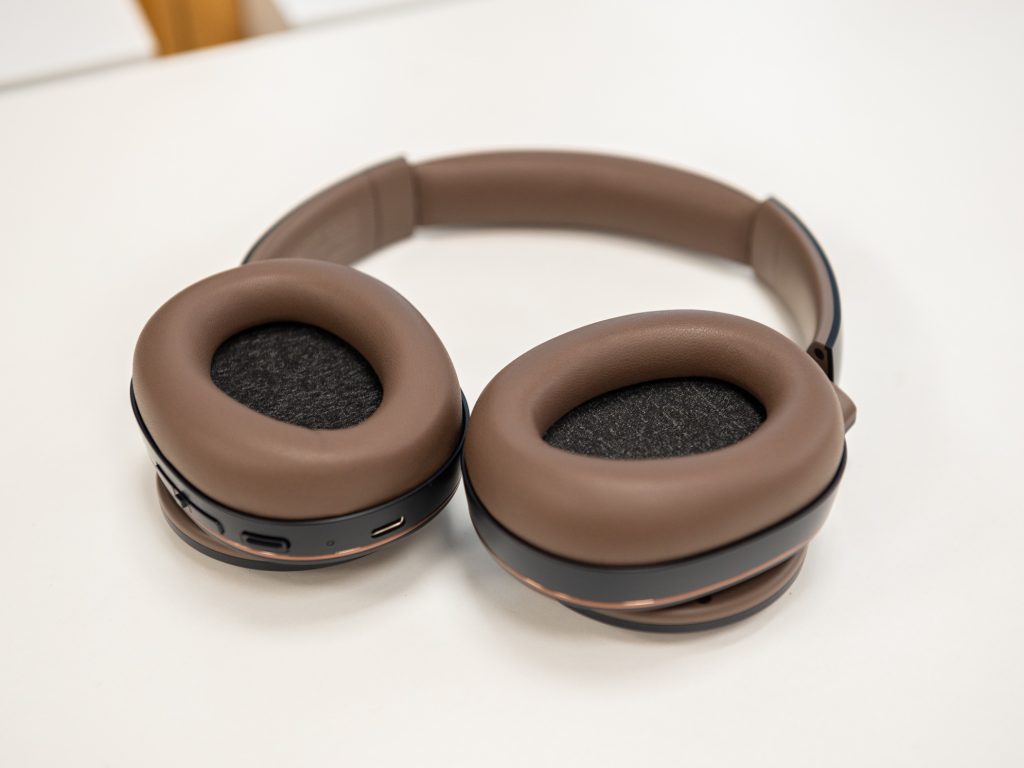 Compatibility and Features
The Cleer Enduro ANC are a Bluetooth headphone that are compatible with most Bluetooth devices, Cleer have made an app for them too which allows you to fine tune the ANC and Ambient noise control. There is also an EQ in the app along with a battery percentage indicator. The app is available from Google Play and the App Store so both Android and Apple devices are supported.
Call quality is a standout feature here, whether it's a zoom call whilst working from home, or a phone call when out and about the microphone quality is superb. I tested it a few times, and the other person could always hear every word with clarity, another impressive feature for the price.
They have a stated battery life of 60hrs with noise cancelling on, this will vary depending on the volume you listen at, but you can expect excellent battery life from them. They have Active Noise Cancelling which works well in environments where you have a constant background noise (like public transport) but they are also closed back so the passive isolation is already very impressive. Unlike many ANC headphones, the ANC on these doesn't seem to affect the sound quality, which is quite surprising.
They also have Ambient Noise Control, allowing you to hear your surroundings without taking the headphones off, this works really well if you need to listen out for announcements on public transport / planes, and don't want to take the headphones off. It could also come in handy for active use where you want to be semi-aware of what's around you.
The Cleer Enduro ANC come with an Aux to USB-C cable for when you need to use them with a wired device, which is really handy. Overall Cleer have packed a lot in to these headphones, but do they impress when it comes to the actual sound quality?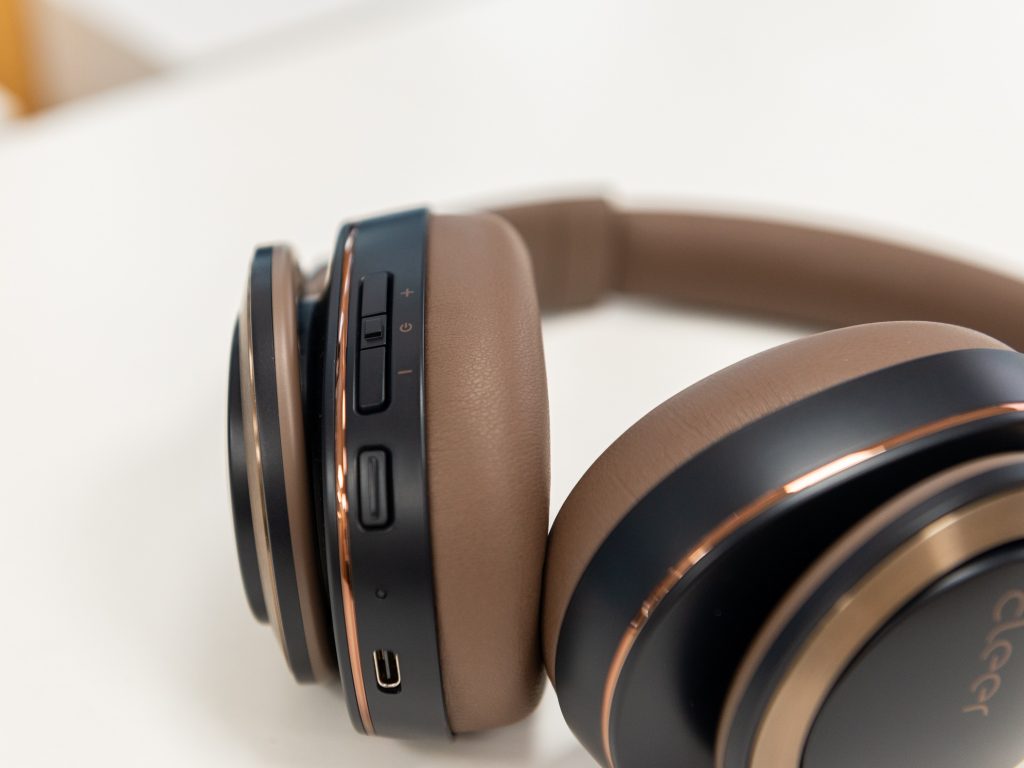 Sound
Bass: Plenty of punch and extension there is a definite lift in the bass compared to a neutral tuned headphone, but for a portable headphone this is not a negative. These are engaging and fun to listen to, you will never lose track of the beat yet at the same time it's not overly emphasised so as to drown out the mids and highs. I really enjoy how full and punchy the low end is, without being bloated, not something that's easy to get right in my opinion.
Midrange: Vocals and guitars still cut through the mix, but they are slightly recessed overall, with a mild U shaped sound signature overall. There is enough detail to keep you focussed on the music, but they don't have a single hint of harshness or peaks in the midrange that could cause fatigue. They are energetic but smooth at the same time, with fun being the best way to describe their presentation. No, you won't hear every micro-detail in the recording, but that's not what these are about at all, these are for you to just enjoy the music.
Treble: These don't do the typical lower treble boost to introduce a false sense of sparkle and energy, they are smooth in their transition from the upper midrange into the treble region. They instead boost it a little farther up the frequency range, which means there is still a great sense of air and cymbals still have good presence but without any fatigue inducing properties. They might roll off slightly early, but the treble presentation is very well done with enough presence but without harshness.
Genres and Soundstaging
The Cleer Enduro ANC handle most genres well, engaging enough for rock, yet punchy and full enough for modern pop and hip-hop. They do sound best with genres that are more up-beat and are not the best for music that needs more focus on the finer details.
Soundstaging is average, but that's not a problem as they have a more direct and punchy delivery, you don't need concert hall width for that.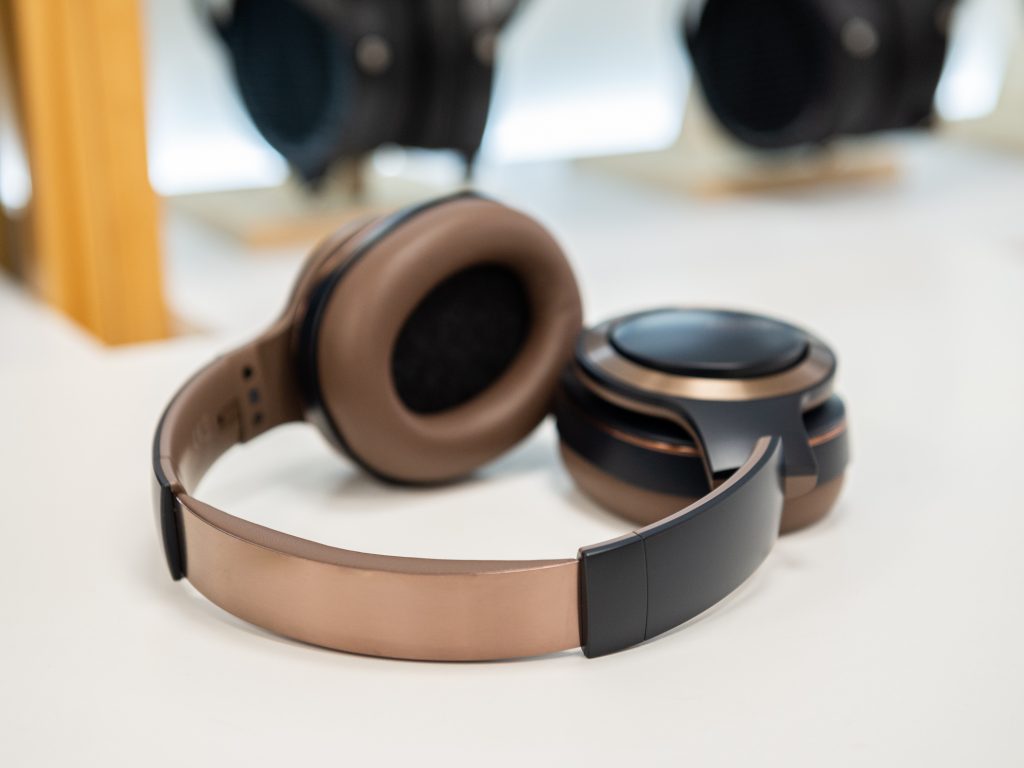 Conclusion
The Cleer Enduro ANC is priced perfectly in my opinion, it has a fun and engaging sound signature that has enough detail to please the casual listener. It is comfortable yet compact, and the sound signature is perfect for everyday use, the ANC is great for commuting and the ambient noise control is a neat feature too. If you want a more controlled and detailed sound, the Cleer Flow II would be a better choice, but the Enduro ANC is definitely more fun.

I'm not usually one to get excited about the more consumer oriented products we sell, but honestly the Cleer Enduro ANC have really surprised me at how capable and fun they are for their price. It would be a pair I would quite happily own personally alongside my plethora of higher end products.