Etymotics first venture into the wonderful world of multiple BA driver earphones, and boy have they done it right.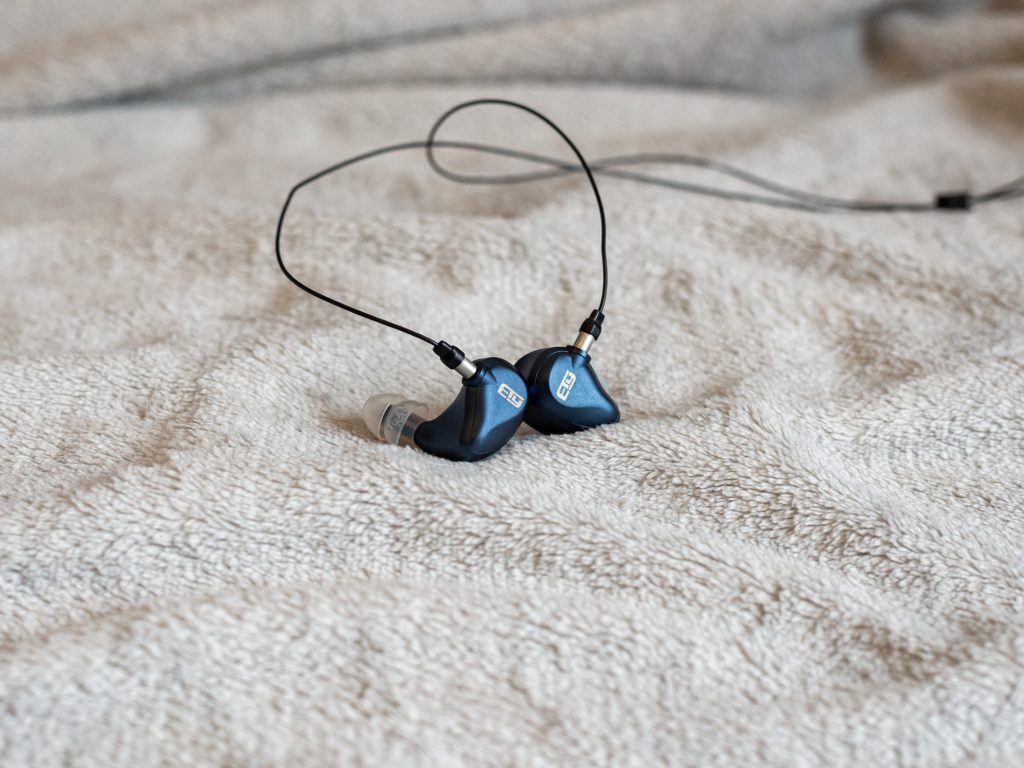 PROS
Balanced sound signature
Detailed and revealing
Excellent build and fit
CONS
Housings are a little heavy
Review Breakdown
Sound Quality

0

Comfort

0

Value

0

Fit for intended purpose

0
Fit and Comfort
The Evo are unlike any other Etymotic model, they have gone for a more traditional in-ear monitor fit with the cable looping behind your ear and the shell filling the concha. The nozzles are however the same length and width as the ER series, and they include plenty of tips to get the right fit. I am a big fan of the new bi-flange tips and these still favour a medium to deep insertion to get the best isolation and sound along with a secure fit. The cable is very thin, however being a linum one it should hold up well over time, this does help with the fit.
Comfort is good, again they like a slightly deeper fit than other similar earphones, but they are not quite as bad as the ER series if you hate the fit of those. The housings are smooth and comfortable, only the weight of them could cause issues with some people over long sessions.
Compatibility
The Evo are pretty easy to drive, at 47 Ohms and 99dB SPL @0.1v, they should work well out of most devices. However they have very good resolution and will definitely benefit from being used with a good source, they should make it easy to distinguish between sources as they are quite a revealing earphone.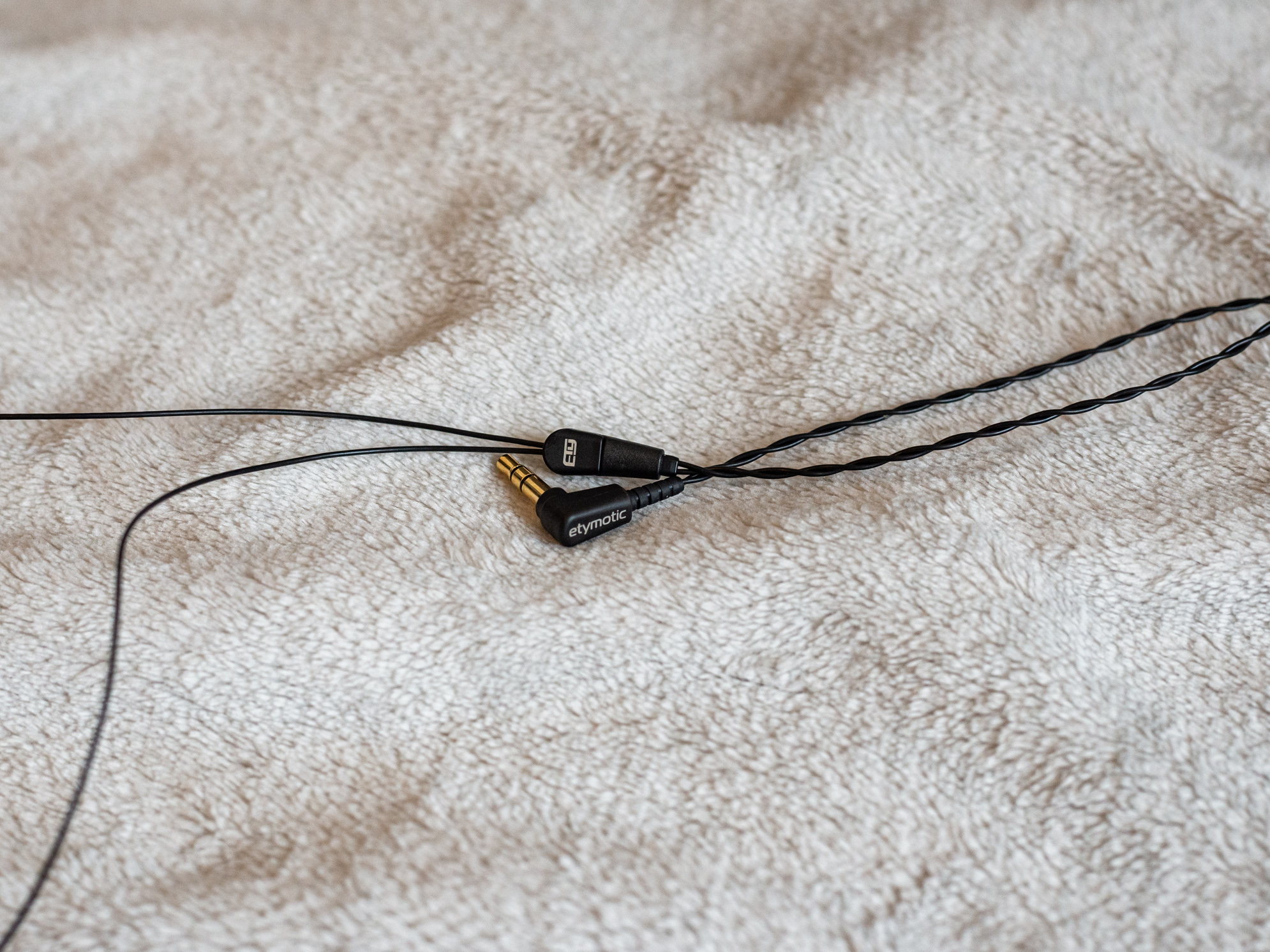 Sound
Bass: These follow a similar trend to the XR series that Etymotic released, giving a subtle low frequency boost that is noticeable but never causes the bass to become overbearing or too full. These have better depth than their single driver counterparts, with a noticeable yet subtle additional body to the sound overall that still isn't enough to make them sound full as such. For a daily driver this amount of additional low end is superb, and makes these just a little bit more enjoyable over the accuracy of the ER4-SR for example. The low end is responsive and keeps up with complex mixes without putting a foot wrong, it also cuts through when required yet always maintains a controlled and balanced nature.
Midrange: The Evo has a very crisp and insightful midrange, the low end doesn't bleed in to the lower midrange which allows male vocals and guitars to cut through the mix with excellent clarity and faithful tonality. They don't have any boost in the upper midrange to try and make them sound exciting or artificial, instead they opt for a more linear approach which means you never lose track of any part of the mix. The thing that sets these apart from the other models from Etymotic is the separation and dynamic range, these have a sense of scale and space that the single driver models struggle with. They have that same accuracy but with a bit more power and drive, better space and overall they are more engaging.
Treble: The top end is very smooth and refined, with accuracy high up on Etymotics priorities they sound very realistic up top which isn't something a lot of earphones do right. Cymbals crash and decay with impressive realism, every detail well presented without being pushed forward in the mix. Never fatiguing the treble is devoid of any nasty peaks, the extension is superb and they don't miss a thing, yet the body down low makes sure the sound is never bright. The treble does a wonderful job of rounding off a superb tuning, and is definitely one of the most realistic sounding earphones when it comes to tonality.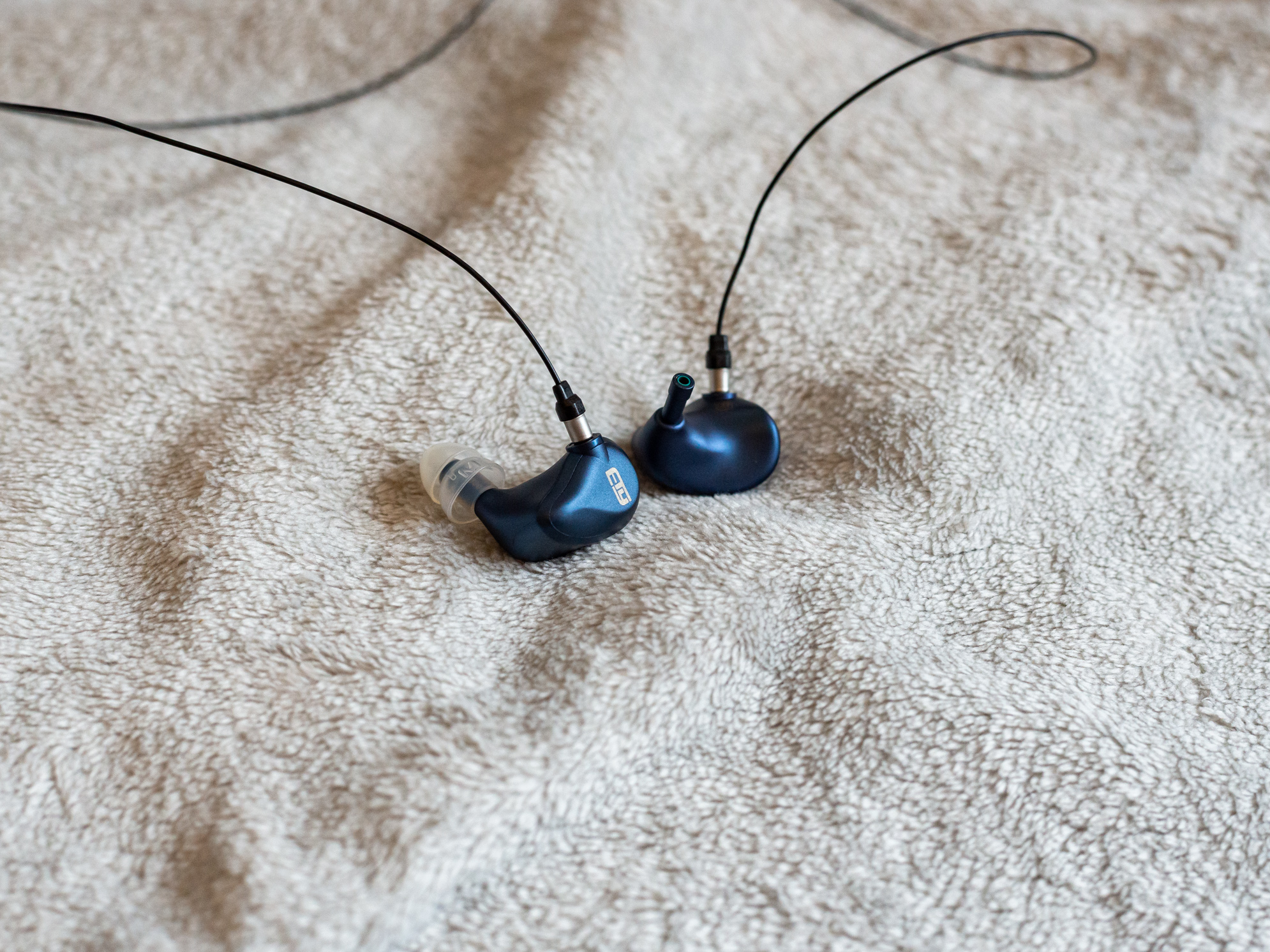 Genres and Soundstaging
The Evo lend themselves to all genres, they have a very well rounded sound that is detailed, balanced yet also dynamic and engaging. They are however quite revealing of bad recordings and sources, so pair them carefully.
The soundstaging is really impressive, there is a real sense of air and width to the Evo that is slightly lacking on the ER series. These have better dynamics and separation, they are less flat and more engaging but without sounding too coloured either.
Conclusion
Etymotic have done a brilliant job with the Evo, it still retains that signature Etymotic clarity and control yet adds a little body, widens the soundstage and increases the dynamics. This is a superb everyday IEM that fits securely and is very well built too, those who enjoyed the XR series from Etymotic should consider the Evo if they are looking for a step up in the IEM world.