Final have teamed up with Dragon Ball Z. Yes, you read that right! The result of this collaboration are 3 unique pairs of earphones inspired from the characters Goku, Vegeta and Freiza from the legendary anime Dragon Ball Z. This review will be focusing on the Vegeta version (although Goku sounds exactly the same, other than the prompts). A must have for any Dragon Ball fan, these earphones are not just about aesthetics. The focus on sound quality and modern specs makes them relevant too in the ever changing world of TWS audio.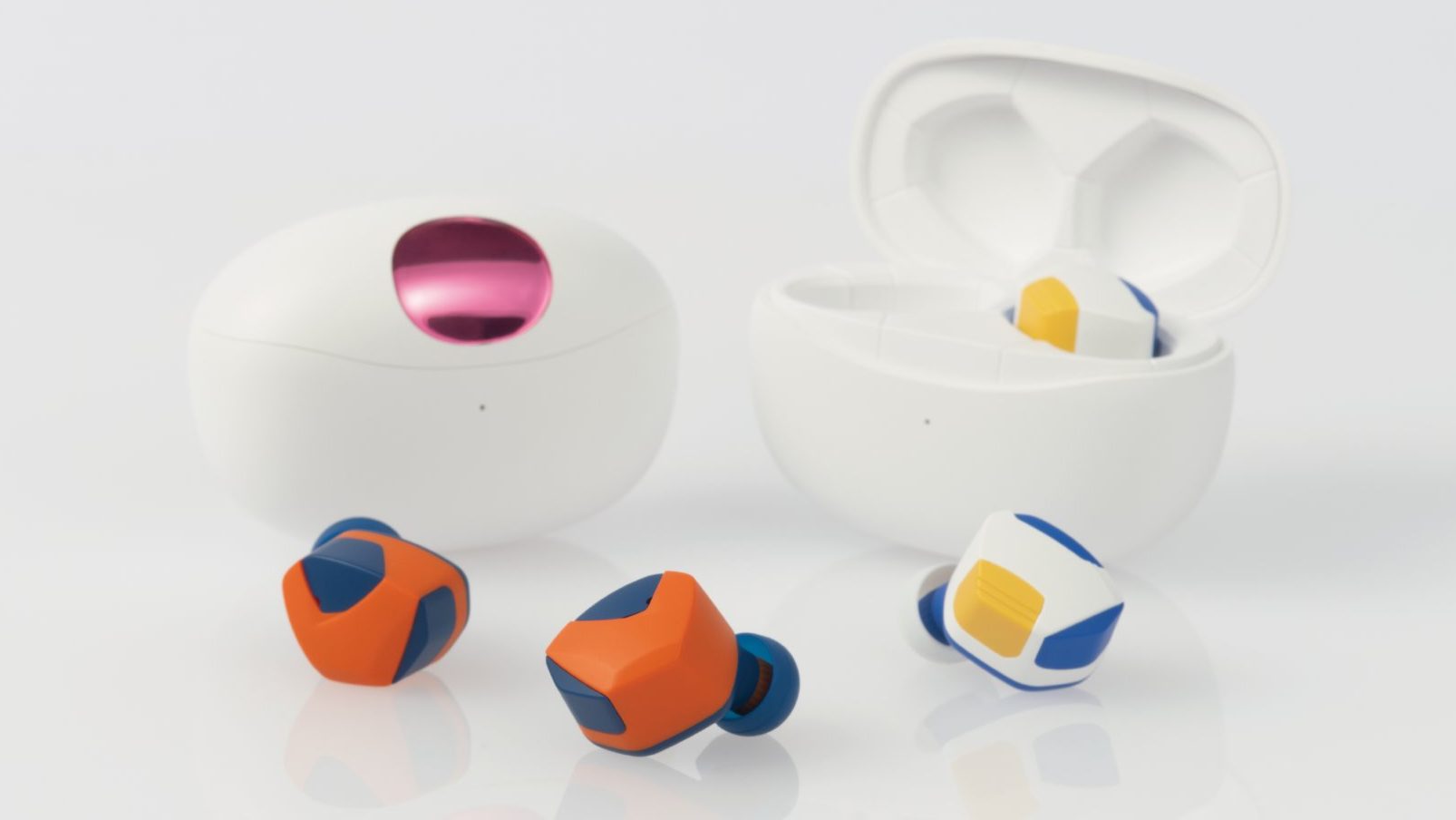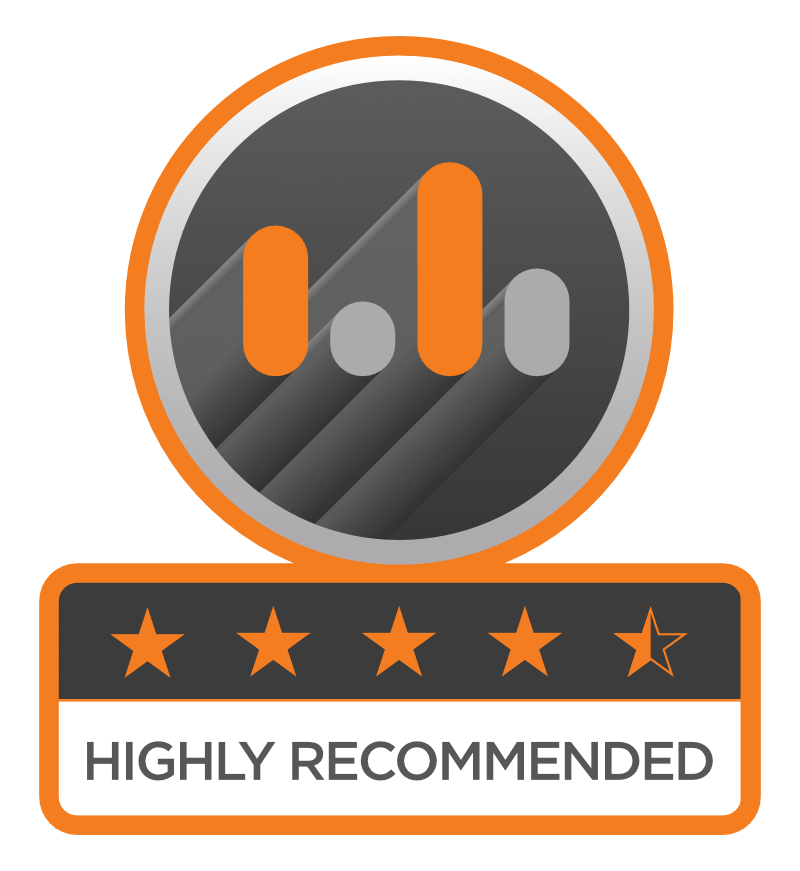 Final x Dragon Ball Z Vegeta
Review Breakdown
Dragon Ball Z'ness

0

Sound Quality

0

Build Quality

0

Design

0

Value for Money

0
Final x Dragon Ball Z Vegeta: First impressions
As expected from final, the build quality for the case and earbuds is fantastic. Taking them out of the packaging box for the first time, it is clear that the hinges of the case and the USB-C connector are rigid and durable. You can even open and close the lid on the case singlehandedly. The case has a smooth look on the surface and the shape / compactness of it means it sits in your pocket really easily. It is very cool, you need to see it with your own eyes.
Putting the buds in your ears for the first time is a great experience, especially if you watched Dragon Ball Z in Japanese with subtitles. More on the voice commands below. They are styled a bit like the ZE3000, in that the earbuds do not fully enter the canal, but sit very comfortably at the entrance. The shape of them means your outer ear also supports their position. They are also very lightweight and comfortable to wear for hours on end (up to 6 hours, more on that further below)
Goku's earbuds are coloured after his classic look, so naturally, they are orange and blue. As for Vegeta's earbuds, they have a little bit more. Inspired by his Saiyan battle armor from Dragon Ball Z, they are colored white, blue, and gold and when you turn them on The original Japanese voiceover brings you straight into the action!
Final has also gone big on the details, for each model the eartips are also colour themed, a great little edition that separates these out from your regular black/white TWS earbuds on the market. Not forgetting that the style of the case is designed on a Saiyan sleep pod as well.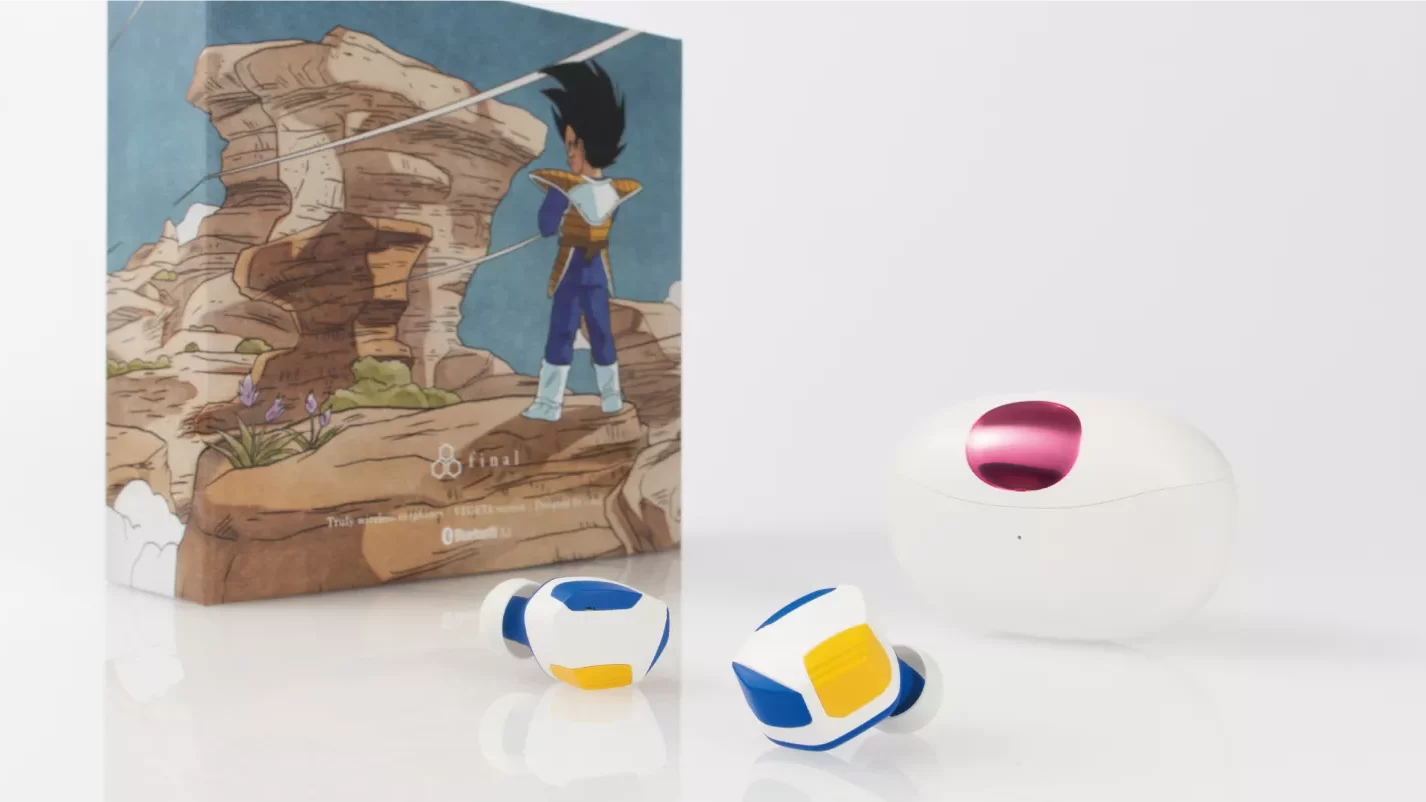 Voice Guidance Prompts for the Vegeta Model
The voice prompts are very fun and after a month still do not bore/ irritate me. Here is a low down of them below (I have written the Japanese in English so you can phonetically read them (what text cannot do is convey the emotion in the lines):
When the earphones are turned on: Ore wa Super Vegeta da!! (I am super Vegeta) – Episode 156 of Dragon Ball Z uncut, Vegeta telling Cell who is boss as he rages in. A great quote for turning them on.
When it is turned off: Fun, sukini shiro (Do what you want.) – The only line I have not yet found on my Dragon Ball Z rewatch adventure. If you know where it is from let me know!
When pairing mode is activated : Gambare Kakarot… (Hang in there Kakarot…) A fantastic line that begins the quote finished with the next prompt.
When pairing is successful: Omae ga Number one da! (You are the number one!) This finishes the quote from when Vegeta has a monologue while Goku is fighting Boo and finally accepts Goku as the most powerful´"Gambare Kakarot, Omae ga Number one da!"
When pairing is complete and you can now use the earphones: FINAL FLASH!!! – Vegeta's signature move, enough said. Always gets a smile.
When pairing has been disconnected, He! Kitanee Hanabi da (Hmph! Dirty fireworks) – Another great line and also one of Vegeta's techniques. We all know how he loves to kill with dirty fireworks!
Packaging
The packaging for the Goku and Vegeta models is inspired by the scene before their first battle (episode 30), with Goku and Vegeta glaring at each other in the Gizard Wasteland. By arranging the packages of the Goku and Vegeta models together, you can reproduce the entire scene. (as seen below).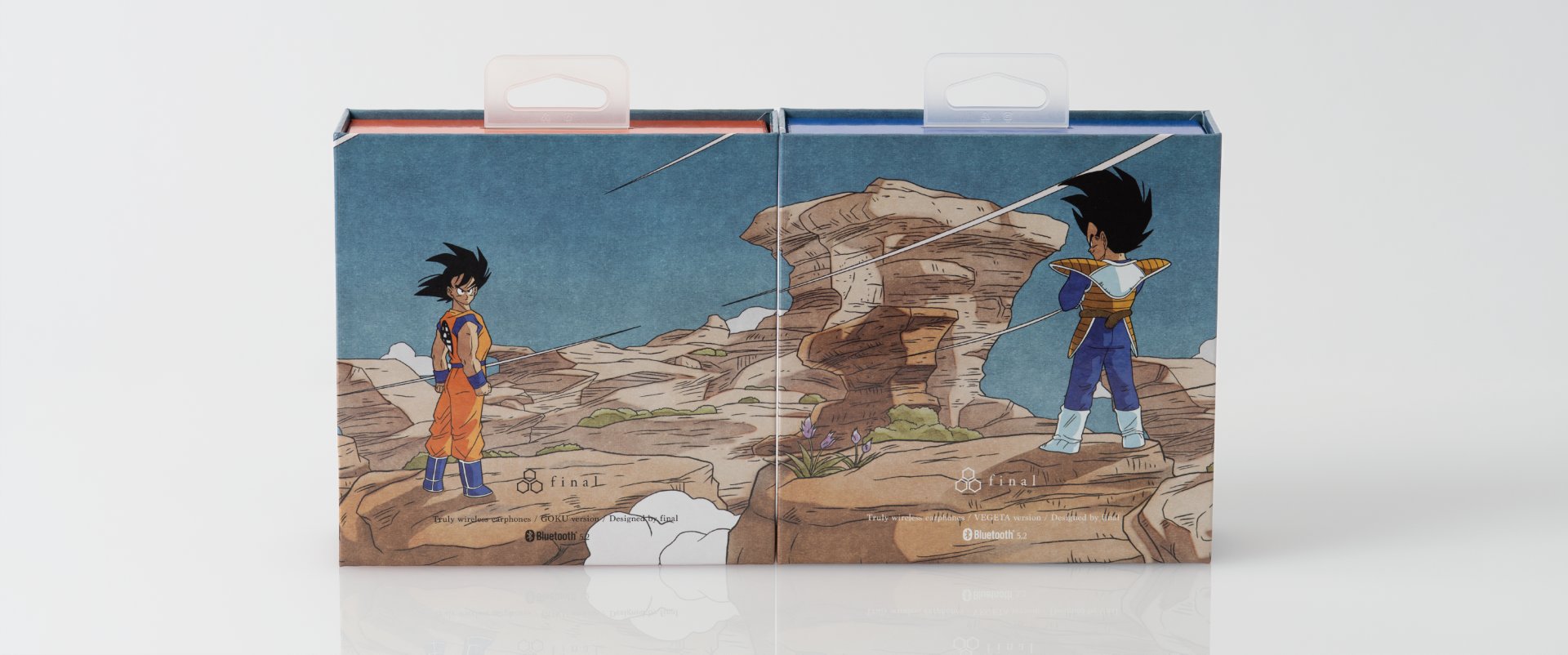 Sound
The sound quality is great, of course it is because these are made by Final. They are tuned with a slightly emphasized treble and mid-high range but overall they have a natural, fatigue free sound signature to them. The bass is also really good. It is there when you need it but it never sounds like the main focus of the sound.
There is loads of detail on offer with these buds. Vocals are crisp and well presented, with both male and female sounding excellent. They never sound congested as there is great layering and space between the instruments and/or sound effects. The Final X Dragon Ball Z buds are great for watching shows/ movies, playing games and listening to music & audiobooks.
They sound realistic and natural.
They also have that signature Final airiness to them. This means you get a sense of space that many earphones fail to capture. Overall, the soundstage is mightily impressive (especially for a themed collab product), they really can handle anything you throw at them. A great win especially for Dragon Ball Z fans for sure.
Battery life
The battery life is the only slight downside to these otherwise great pair of earbuds. They last for about 6 hours on one charge and can be recharged 3/4 times from the case giving you a maximum 22 hours of playback. That does not bother me too much as it is plenty of time. However, When on an anime binge, 1 charge equates to about 17/18 episodes top. Not necessarily a bad either thing mind you, as it is good to walk about and take a break every now and again! This slight drawback is compensated by everything else from the overall look to the sound quality and solid build of the earbuds / case and provided accessories.
Specs
Communication method: Bluetooth®5.2
Chipset: Qualcomm® QCC3040
Reproduction frequency band: 20Hz – 20kHz
Supported codec: SBC, AAC, Qualcomm® aptX™ audio
Correspondence profile: A2DP, AVRCP, HSP, HFP
Continuous music playing time: 5.5 hours (22 hours including charging case)
Charging time: 1.5 hours
Battery capacity: 35mAh (one earbud) / 220mAh (charging case)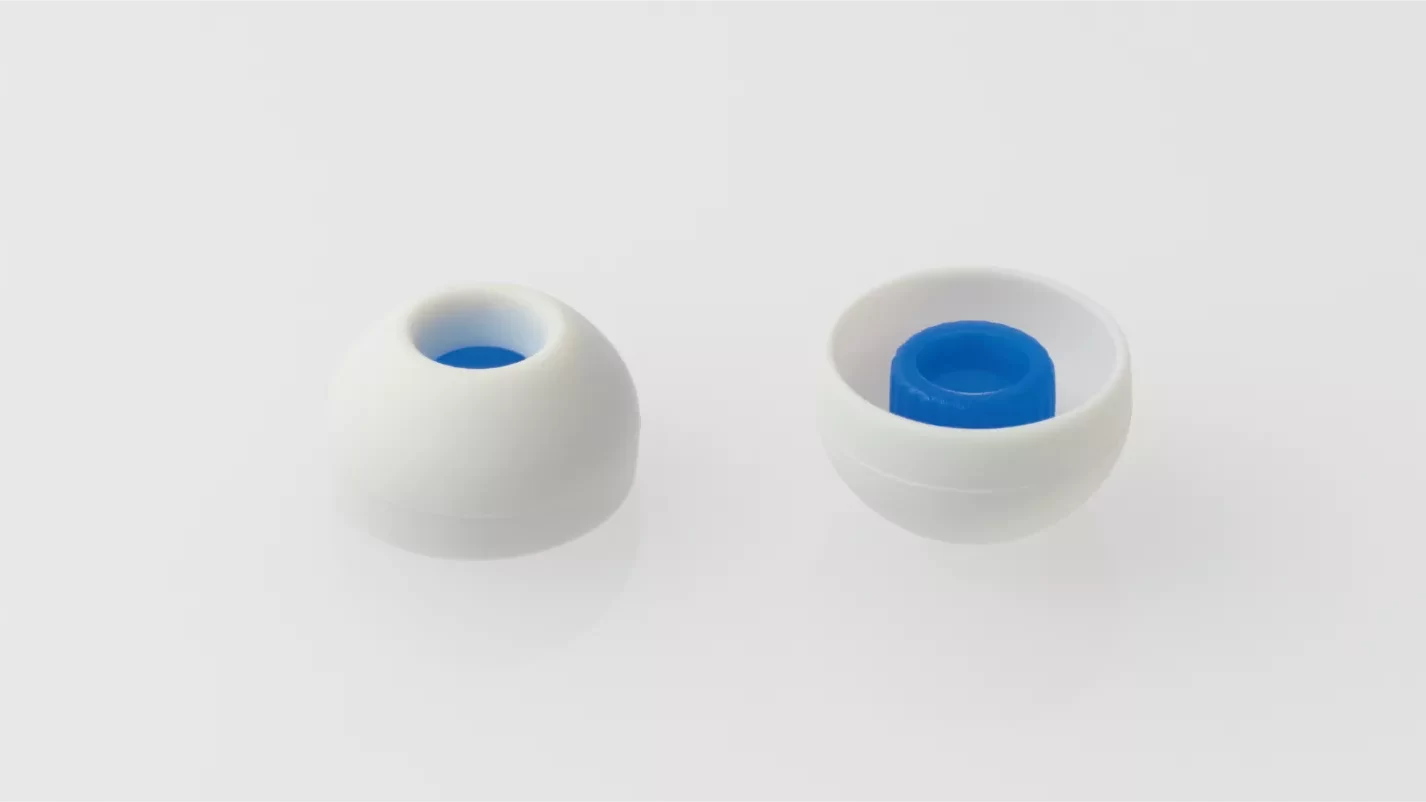 Final x Dragon Ball Z Vegeta: Verdict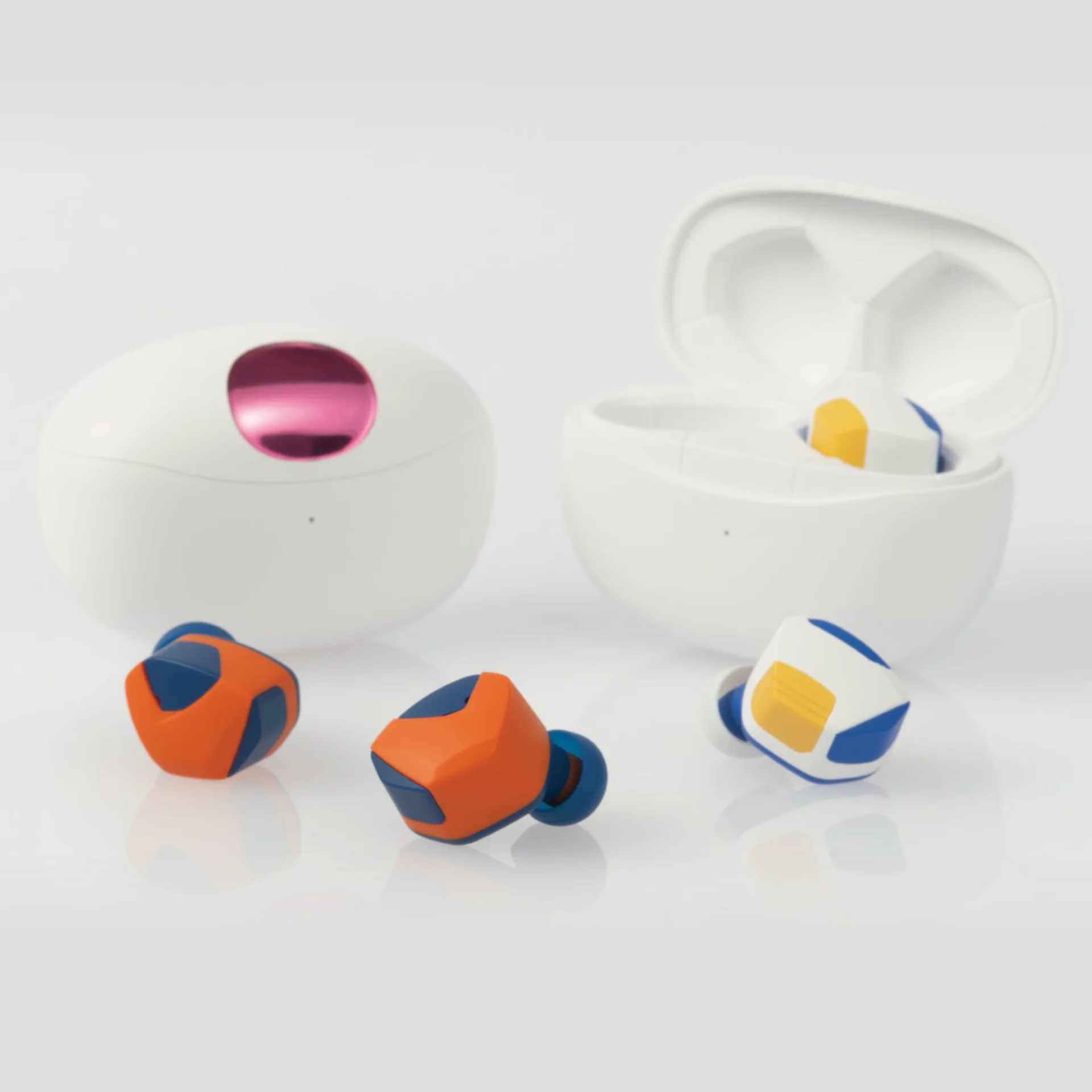 "Gambare Kakarot, Omae ga Number one da!"
These earphones are brilliant. The voice prompts are from the original Japanese voice actor for Vegeta from Dragon Ball Z and they make me smile every time I hear one. They are extremely comfortable in my ears and they sound really good too. I love the Vegeta aesthetic. The case is smooth and rounded and sits in my pocket well. The bluetooth connection is also solid. Really a must have for any Dragon Ball fan!
Interested in all things Final? Check out more News and Reviews here!
Want more Dragon Ball Z? Click here to read my Final x Dragon Ball Z Freiza review
Read our Final Brand Story here!