This will be an issue that will effect a few users of JDS Labs DACs, so JDS Labs have issued a statement along with a fix
** We first shared our findings with engineers at LG in August 2021. LG has acknowledged the behavior, but no official resolution has been shared by LG as of December 2021. Please see below for a high level explanation, or skip to Solution. **
Symptom: While using the optical output from an LG C8/C9 or Samsung TV in conjunction with a high-performance DAC, you may experience audio dropouts several times per minute.
Cause: In short, the optical output of symptomatic TVs show pronounced jitter and low level n*100Hz transients throughout the audible frequency range. The default jitter rejection values used by ESS based DACs recognize the extreme noise as signal errors, so the DAC automatically disconnects and reconnects in attempt to achieve a more stable lock of the incoming S/PDIF signal.
This behavior is the result of the ESS's otherwise excellent jitter recovery logic. The patented jitter eliminator must periodically unlock and re-sync because the digital stream is so poor. AKM and Wolfson S/PDIF receivers are not asynchronous, so they pass along any significant jitter from an optical source, thus, eliminating any chance of a momentary pause for an S/PDIF re-locking event. Re-locks are ordinarily quite rare–you should never encounter this behavior with default jitter rejection values. And under typical circumstances, ESS's asynchronous jitter elimination results in dramatically higher jitter performance than older DACs without this technology.
Analysis: Audio Precision's APx555 has the ability to interpolate a digital stream into time and frequency domains to analyze how it would render if perfectly converted from digital back to analog (i.e., without a DAC in the test setup). We used the ASIO4ALL driver to observe SINAD of a 1kHz test tone reconstructed directly from the digital S/PDIF output:
Solution: DACs featuring asynchronous jitter recovery require relaxed jitter rejection to support noisy optical signals.
For Atom DAC+, please install one of the custom firmware builds below to eliminate dropouts from poor optical signals: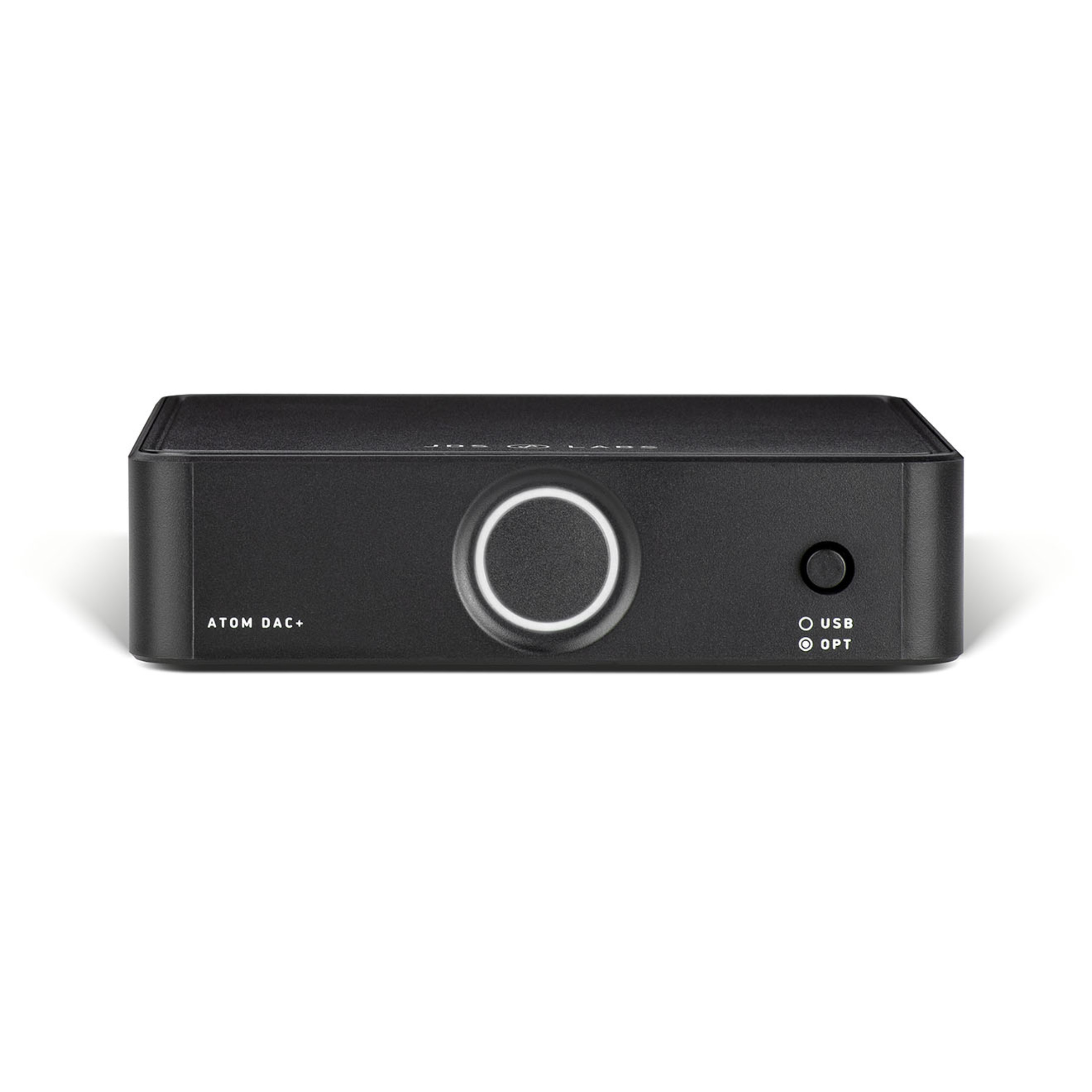 https://jdslabs.com/support/troubleshooting/#category-1-question-3