Campfire Audio Andromeda 5-Driver In-Ear Monitors
Campfire Audio create works of art that just so happen to sound very good too. This year they have released an update to the insanely popular Andromeda. There are quite a few changes to the new version, and it looks as though it could be quite an improvement.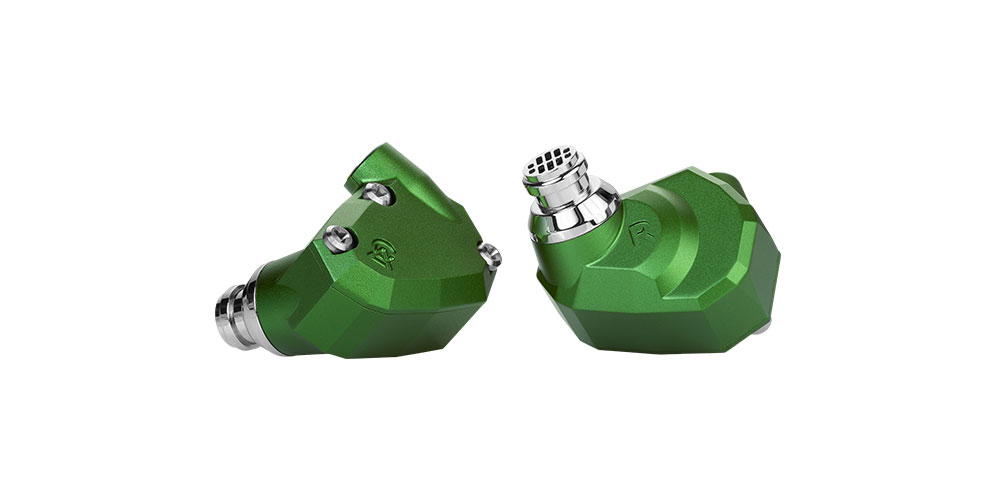 Aesthetics and Build Quality
Campfire Audio's Andromeda is about as bold as you can get when it comes to its design. The housings are made from machined aluminium, with a deep forest green anodised finish. The finish has been updated in this new version of the Andromeda, with a much smoother coating and a slightly richer shade of green.
The sound tube is made using stainless steel, which I am sure not only benefits the acoustics – it looks very striking too. Overall the Andromeda feels robust and built to last, while managing to stand out with its unique character.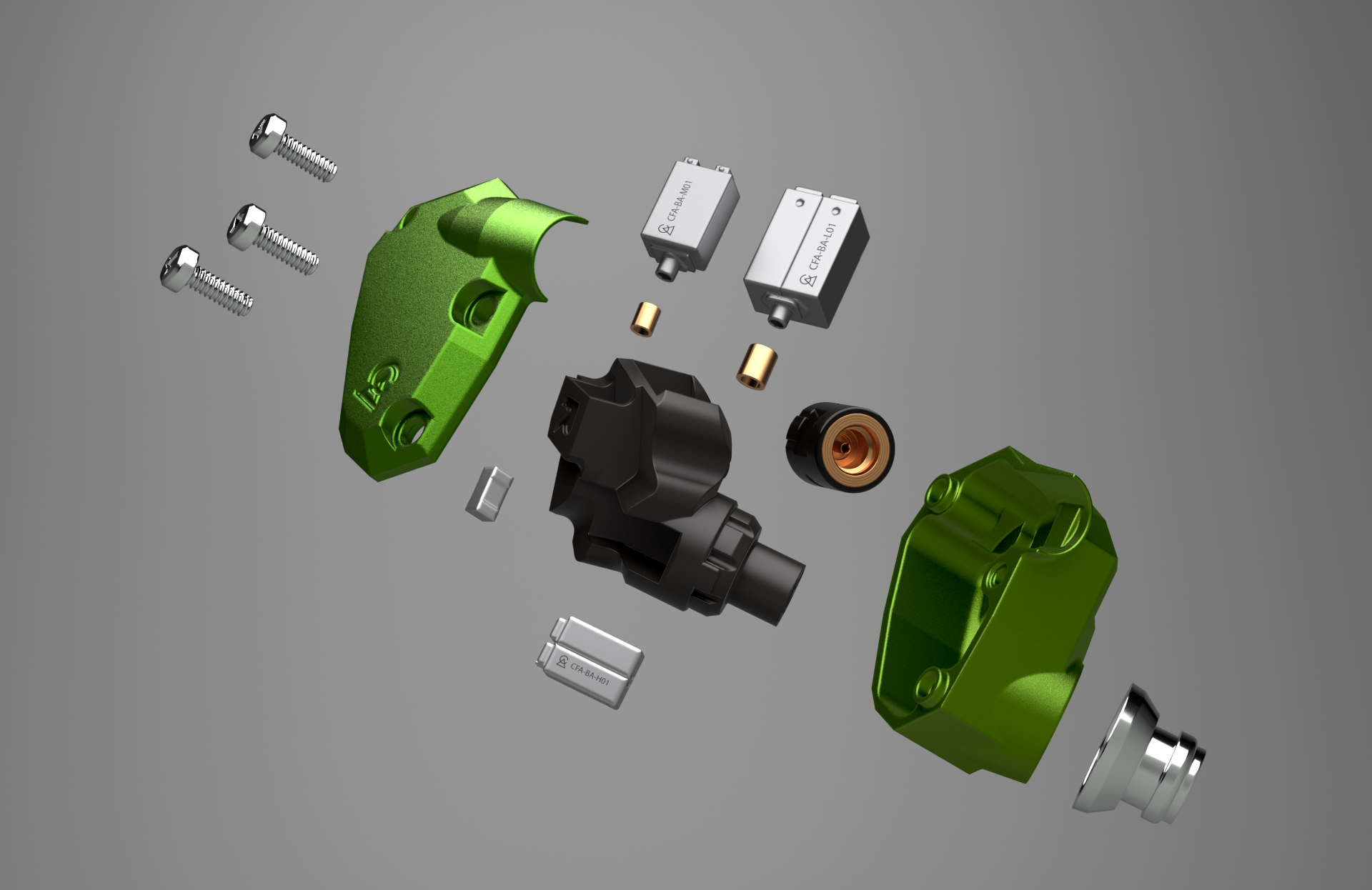 Features and Comfort
Campfire Audio earphones have a very distinctive look, and the Andromeda is their champion. The design is very unusual, with a slightly futuristic shape to them. The shell's design allows it to catch the light at different angles, which gives off a multitude of different shades of green. That is not the only purpose of this shape, the angled design provides superb comfort. The Andromeda sits perfectly in my ear, and with the included Final silicone eartips – the fit is snug and they seal extremely well which also helps towards isolation.
Another great feature of the Andromeda is the supplied cable. An upgrade on the older version, this time the Andromeda comes with their popular Silver Plated Copper Litz wire covered in a new smoky jacket. The cable is also more flexible than the previous version and uses a lightweight moulded ear hook design instead of memory wire – a definite improvement.
Campfire Audio don't stop there, the Andromeda comes supplied with a newly designed leather carry pouch, foam and silicone eartips, a cleaning tool and even a fancy Campfire Audio lapel pin.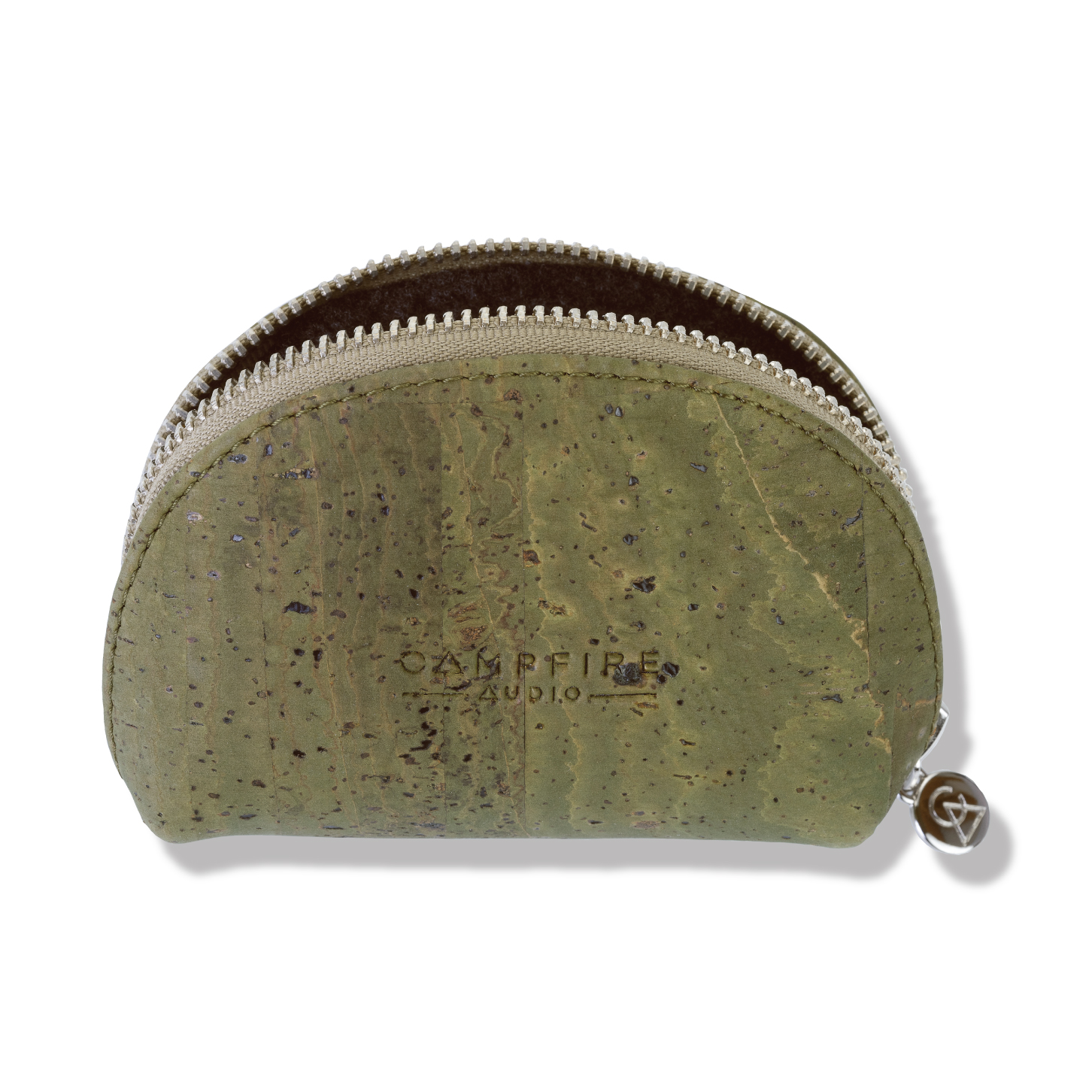 Sound Quality
The best way I can describe the sound of the Andromeda is organic. Sound comes across effortless, well balanced and with an impressively natural soundstage.
Bass
Bass comes across with authority and punch. It goes low and manages to keep controlled, even with more bass heavy tracks. Bass performs equally well with intricate instrumental, heavy rock and electronic music. This shows that the bass has been tuned to do what is needed, letting the quality of the production do the talking.
Midrange
Thanks to the controlled bass, there is no risk of the midrange getting over shadowed. Mids come across extremely clear with a musical richness – this is a welcome change from the analytical sound that is common amongst high-end earphone models. Vocals have presence and whether male or female, they sound uncoloured, engaging and with emotion.
Treble
Campfire Audio uses their very own Tuned Acoustic Expansion Chamber in the Andromeda, designed to improve treble extension and soundstage – this is very clear. Treble provides just the right amount of definition without going harsh or sibilant. Then the extension provided by the T.A.E.C. goes on and on, creating width and space with superb separation.
Verdict
Campfire Audio have managed to take the Andromeda and make it better. The new Andromeda ticks all the boxes and as a whole package, I can't think of another earphone that delivers as much in terms of design, sound and features for any price.
Sound:  5/5
Features: 5/5
Comfort: 5/5
Build: 5/5
Value: 5/5