Lypertek have just brought out the Z5, their first ANC model, and what a treat they are – feature packed with impressive sound quality to boot, I don't quite know how they do it for such a low price.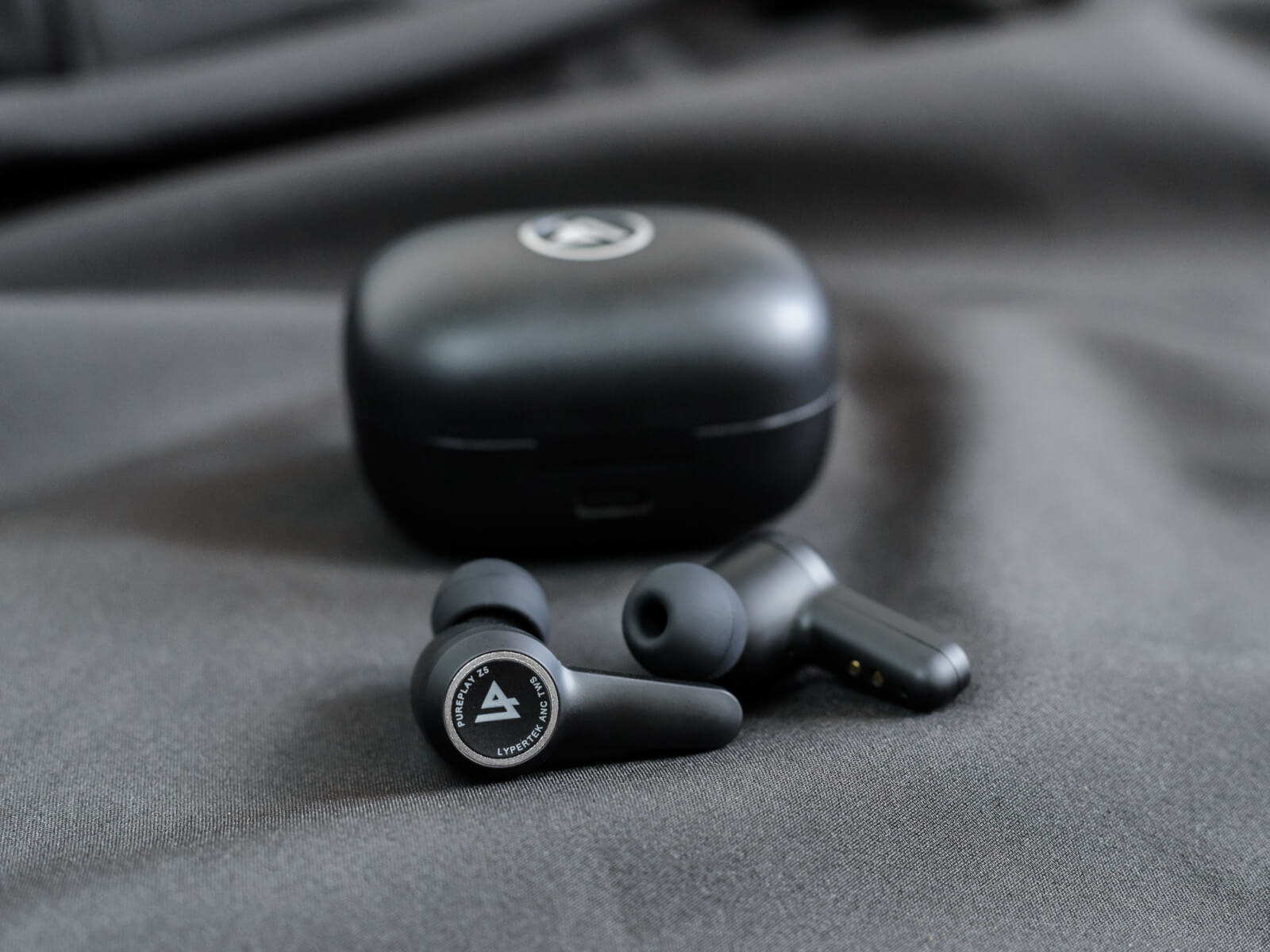 PROS
Very good ANC
Clear yet engaging sound
Brilliant microphone quality
Lypertek App and LDX mode are very effective
CONS
The housings might not suit all ears
Review Breakdown
Sound Quality

0

Features

0

Comfort

0

Value

0

Fit for intended purpose

0
Fit and Comfort
The Lypertek PurePlay Z5 ANC have quite a different design to previous Lypertek models, they have a rounded body and a stem which greatly improves ANC effectiveness along with mic placement for calls. This design works really well in terms of fit though, and even with my smaller ears I find them to be easy to put in and get a secure fit for everyday use. The stem actually makes them easier to fit in the ear without hitting the touch controls too, an added little bonus.
Comfort wise, once you find the right eartips they are easy to wear for long listening sessions due to the smooth housings and the light weight of the earpieces. I had no issues wearing these for a few hours at a time. These would also work well for light sports use due to their comfy and secure fit.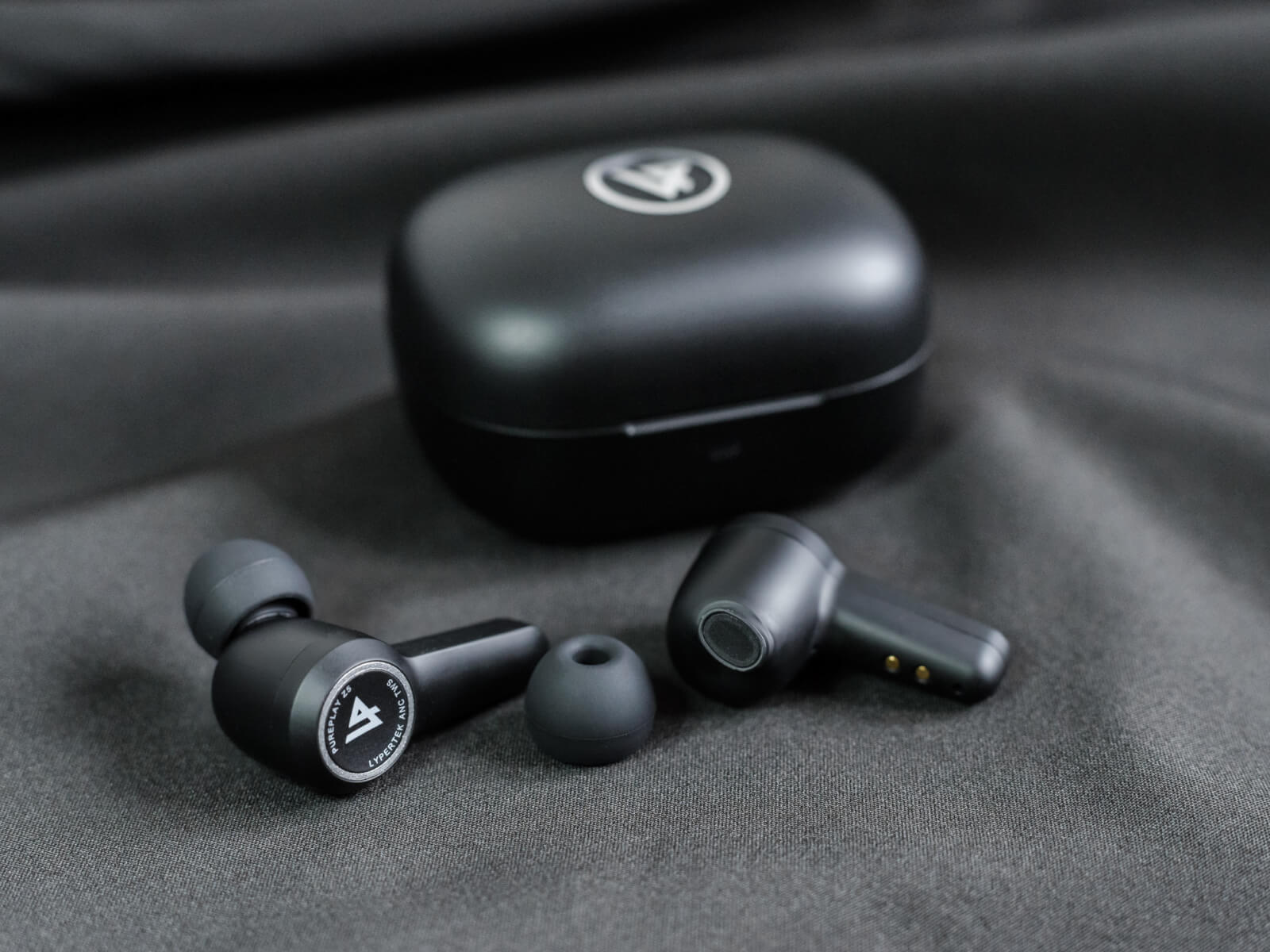 Features
The PurePlay Z5 come with the latest bluetooth chipset supporting Bluetooth 5.2 and all the main codecs (AAC, aptX Adaptive, SBC). Battery life is 7hrs (+28 from the case) with ANC off, and 4hrs (+16 from the case) with ANC on – pretty good on the whole and easily in line with most true wireless earphones out at the moment.
The ANC is a huge new feature for Lypertek, and one that works a treat, when using these in areas with a constant stream of noise they work very well to drown it out. They come with an app too which allows you to fine tune the earphones to your tastes, with EQ curves (including custom ones), ANC on/off and also Ambient mode which allows outside noise to be heard. One of the best features is Auto-Ambient – this turns ambient mode on when you pause music, this is such a handy feature that means you don't have to take them out to hear people or announcements.
LDX (Lypertek Definition eXpander) mode is supported, it has a dedicated button within the app to turn it on and it works well to enhance the space, depth and clarity of the sound – this is something you should try.
The stem is perfect for better microphone placement than normal true wireless designs, this means call quality on the Z5 is truly excellent, at home or out and about the other person will hear your voice with great tone and clarity, these are some of the best we have tried when it comes to call quality.
IPX4 rating means they'll be fine for most sports use, but they are not ideal for use in areas of high moisture or heavier rain. The case has the usual USB-C charging port but also supports wireless charging.
These have touch controls like most true wireless earphones, you can modify the touch controls in the app, but out of the box they are fool-proof (two taps on the right to skip track forwards, two on the left to skip backwards, three on the right for volume up, three on the left for volume down – 2s press on either to turn ANC on/off – tap then long press on either to activate voice assistant – two taps then long press to manually turn them off).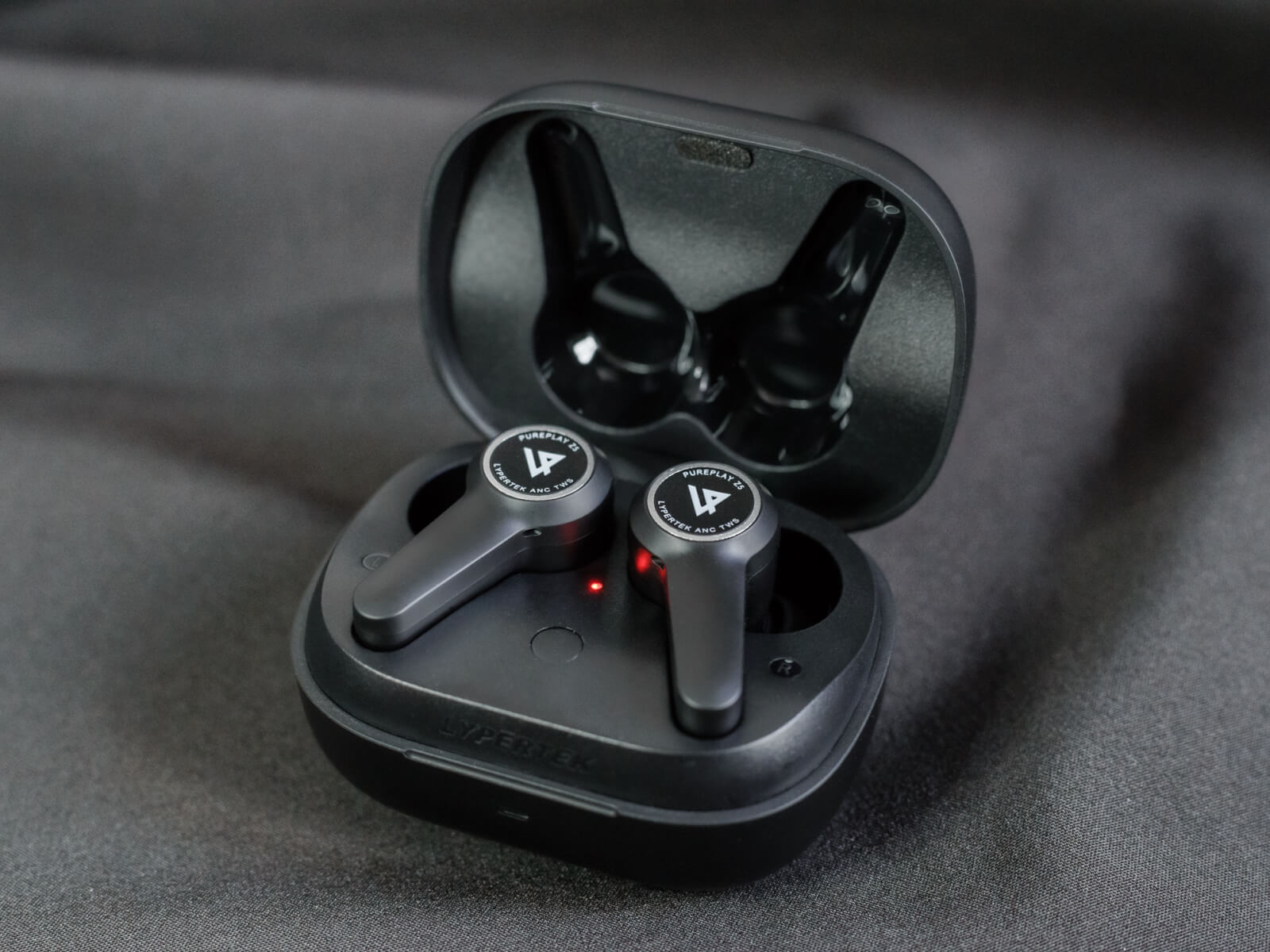 Sound
The below is with all sound enhancements turned off – you can easily tune the PurePlay Z5 to your tastes with EQ and also the LDX mode is a great one click boost for those wanting and more spacious and engaging sound.
Bass: The perfect amount for out and about listeners in my opinion, a little added emphasis in the bass region than more studio oriented earphones makes these punchy and fun whilst retaining good body and control even with outside noise and distractions. The bass is well controlled and keeps up with complex mixes with ease, it also has the ability to extend well in to the sub-bass but never comes across bloated or overly full – always staying in line with the rest of the signature.
Midrange: Open, spacious and natural the midrange is portrayed in excellent fashion never sounding drowned out or pushed too far back in the mix. I'd say the Z5 have a slightly U shaped signature that does make them sound a little more exciting to most listeners, yet vocals cut through the mix with great clarity and presence without sounding peaky or harsh. There are great separation between layers in the midrange, and it's easy to pick out single elements in the mix.
Treble: Well extended yet not overly hot or in your face, the transition from the upper midrange in to the lower treble is well controlled without any unwanted sibilance yet there is still good energy in the lower treble to stop them from sounding dull or dark. The treble has great presence and doesn't get lost behind everything else, instead it is always present with good sparkle and energy, however it is slight smooth overall and doesn't quite have the bite and clarity some may crave.
Soundstaging and Instrument Separation
The soundtstaging isn't class leading, but they don't sound too closed in either with a good amount of air around instruments and good layering overall. They might not throw out the widest of soundstages but they so manage to sound quite airy and open.
Instrument separation on the other hand is really impressive for a true wireless model, these sound very controlled and well separated even when listening to complex music tracks.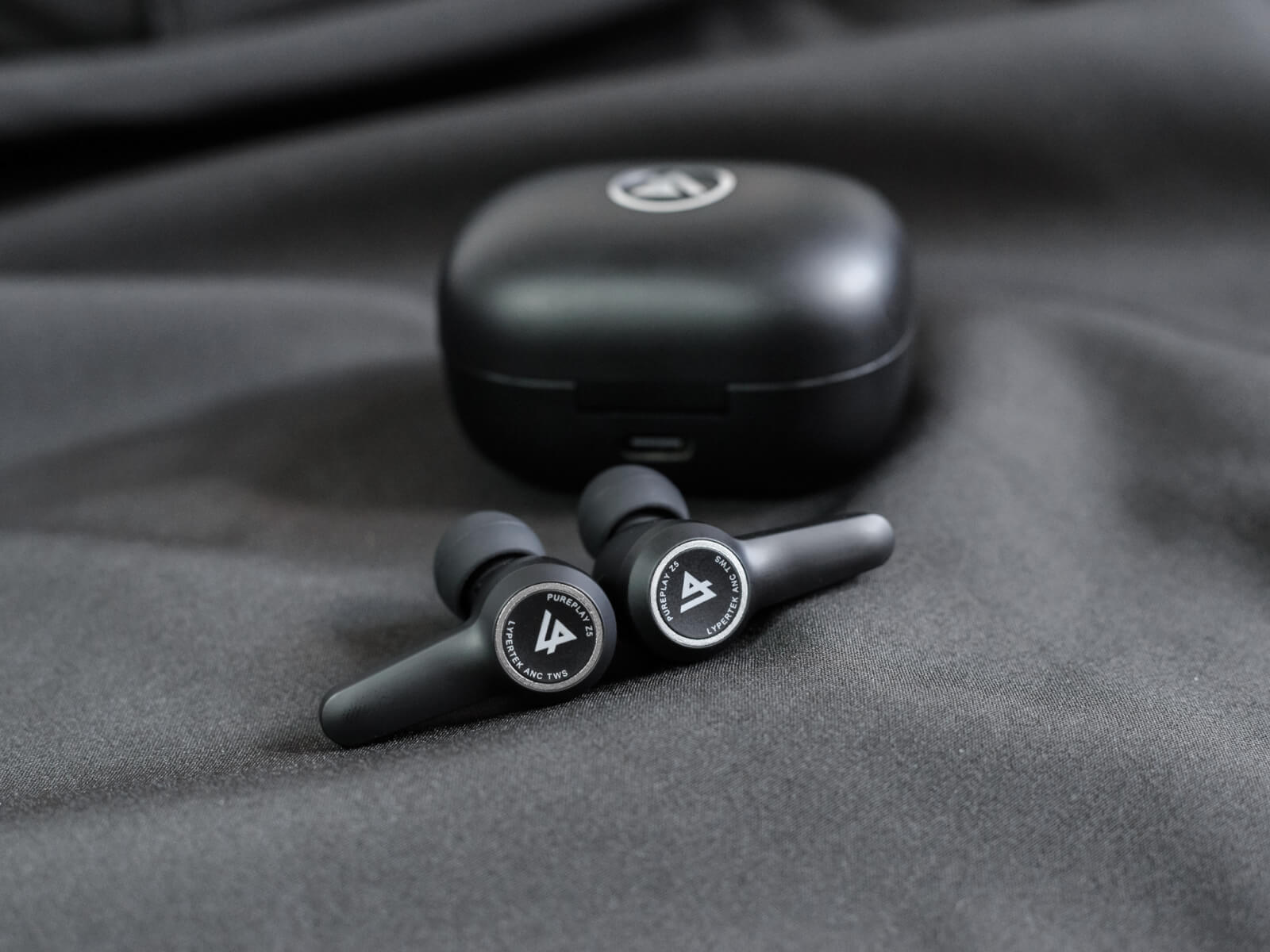 Who are they for?
These really are a great all-rounder for most people looking for an earphone that's easy to listen to yet retains good control and clarity
Those wanting excellent ANC performance without the usual sound quality hit that comes with it.
Conclusion
The PurePlay Z5 are one of the best, if not the best, true wireless models for daily use. They have ANC, Ambient mode, wireless charging, accompanying app and more along with truly suburb sound quality for a low price. The sound is clean yet punchy, with great detail and layering without sounding boring – it's also highly tuneable via the Lypertek app. The ANC is very effective on public transport, and the microphone quality is amongst the best we have used.