SoundMAGIC design and manufacture award-winning headphones and earphones. They are famous worldwide for their flagship earphones, the E Series. This includes many types of earphones that are known to consistently outperform similar products from established competitors, often even more than twice the price! This is backed up with awards and recommendations for this range from 2011 to today. From What Hi-Fi?, Stuff magazine, T3 to Trusted Reviews, SoundMAGIC have continuously impressed and continue to do so. They provide great value for money and are much loved around the world.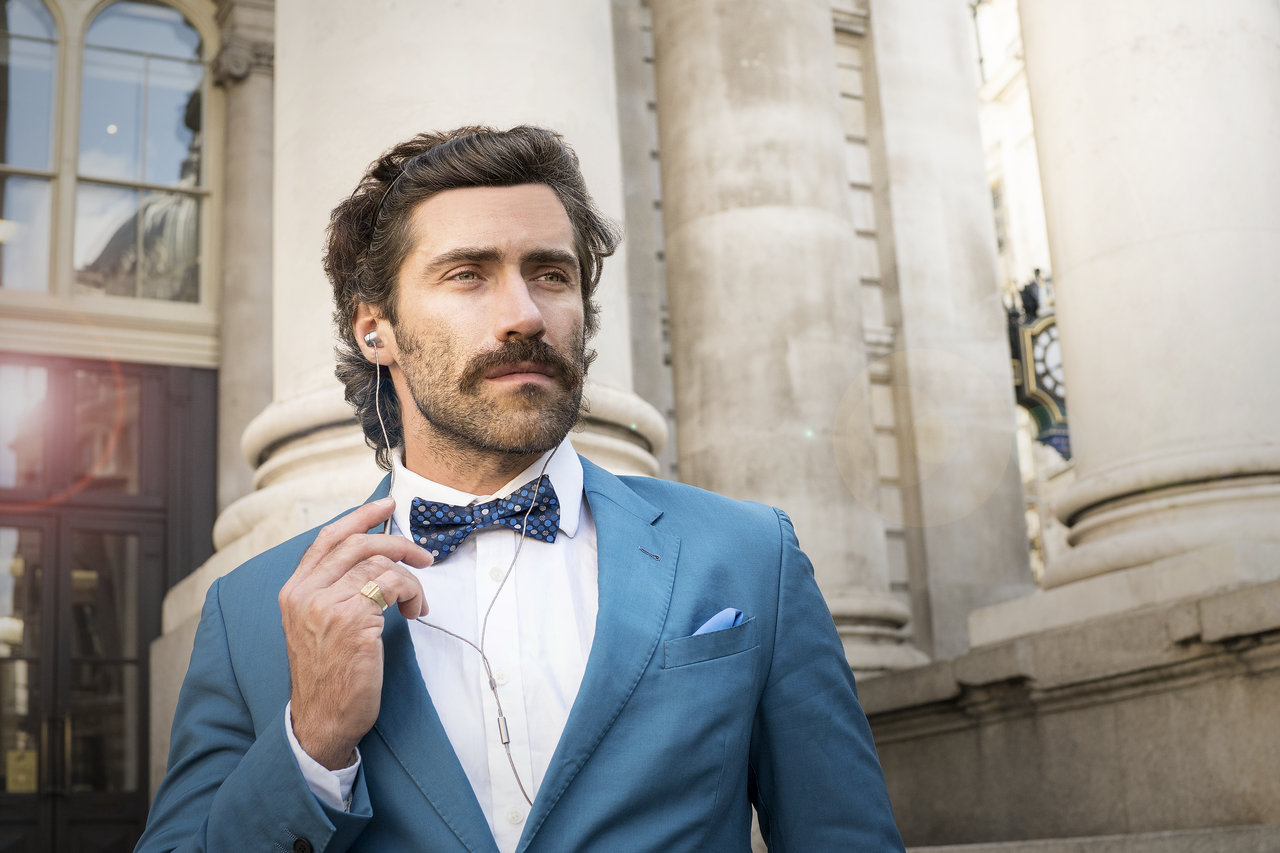 About SoundMAGIC
Tony Xu founded SoundMAGIC in 2005. As mentioned above, their main products include in-ear headphones, professional HiFi headphones, Bluetooth headphones and more. They are one of the only Chinese earphone brands that is widely recognized worldwide. Having been deeply involved in the industry for more than ten years, a lot of their success can be attributed to their brand purpose:
Providing consumers with high-quality audio products that have the ultimate cost / performance ratio.
SoundMAGIC are particularly famous worldwide for their flagship earphones, the E Series. The E series in-ear headphones are known to be fun and exciting while producing clarity and definition rivalling earphones twice the price. The E Series consists of earphones like the SoundMAGIC E11C, SoundMAGIC E10C, SoundMAGIC E11BT, SoundMAGIC E80, E10, E11 & more!
Many "E" products from SoundMAGIC have been highly praised by the world's two famous industry magazines "WHAT Hi-Fi" and "Stuff" for the last 12 years and have repeatedly won the "Best Product of the Year Award". Since 2018 the "E11C" has been best in class in its product category. Proving that you can get immersive sound quality, outstanding durability and stylish aesthetics on a budget.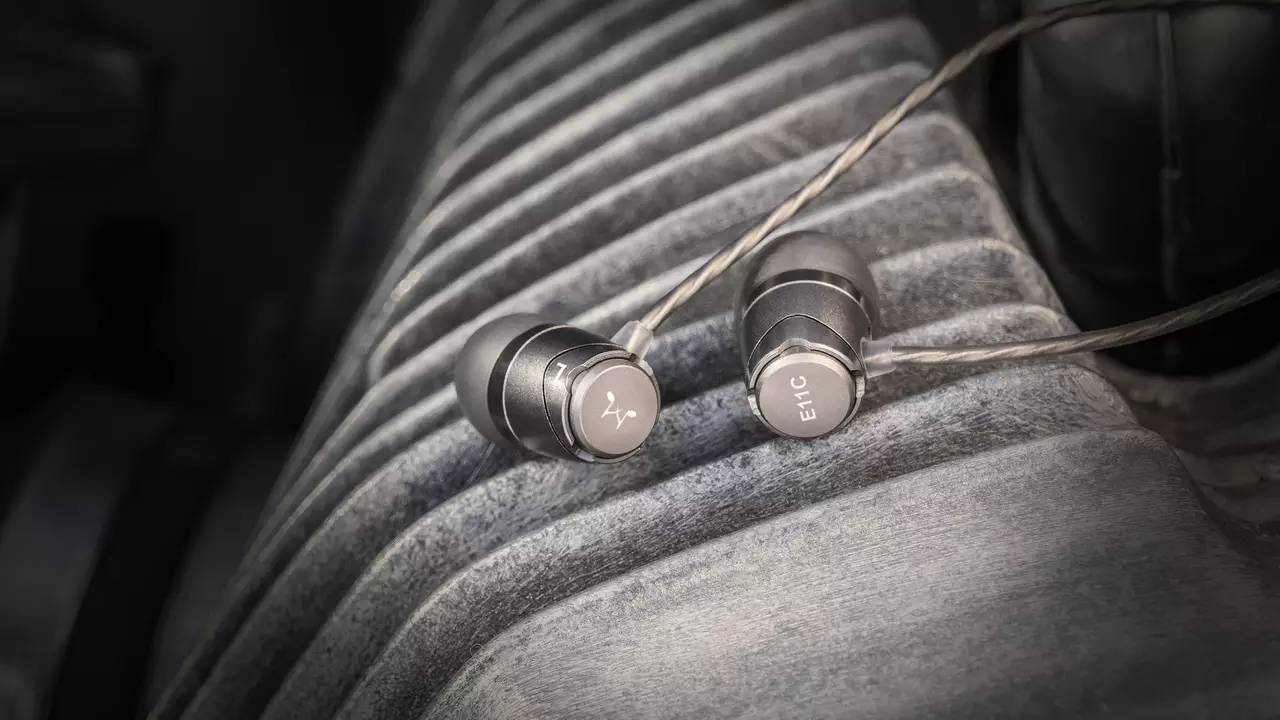 Product Highlight: SoundMAGIC E11C – "Natural Born Winner That Sounds MAGIC "
Sophisticated Sound
As well as Providing refined and accurate sound from redesigned 10mm dynamic drivers, SoundMAGIC E11C delivers a balanced sound image with extended transparent detail and warm, textured bass.
Elegant Aluminium Housing
Furthermore, E11C are completely crafted from aluminium in a high-precision cutting process and finished with a unique hand painting process. The lightweight and robust housing of the E11C displays a delicate texture with refined and elegant appearance.
Another great pair of SoundMagic budget earphones, the E11C in-ears continue the fine work of their predecessors and deliver an entertaining, upfront sound, complete with a remote control and mic. And we can't argue with that.

What Hi-Fi 2022 Award Winner Review
Comfortable Isolating Design
Likewise, the E11C combines ergonomic angled sound tubes with an in-ear fit that seals the ear canal totally with soft silicone eartips to provide a secure fit with total sound isolation and immersive listening.
Complete Communication
In addition to the above, they are able to pair with any type of smartphone. The SoundMAGIC E11C has been equipped with a unique technology in the 3-button control unit that switches automatically between Apple and Android smartphones for management of volume, track control and telephone calls. Though some remote features may have limited functionality on Google Pixel 3a/4a and Sony Xperia devices.
Brand Culture
In essence, a good brand is established by the accumulation of time and the spread of word of mouth. By and large, providing customers with high-quality products and services is how you succeed. This is what SoundMAGIC is. As well as focusing on the performance of their products they also focus on their customers with a both come first approach. Hence pursuing original product design, aiming for perfect quality, listening to customer feedback and providing end products that are cost effective & high quality, is what has helped them create a world renowned brand.
All "SoundMAGIC" products present the best cost to performance ratio in their respective categories.

SoundMAGIC Philosophy
Milestones
2005: Shenzhen SoundMAGIC Technology Development Co., Ltd. was founded and "SoundMAGIC" trademark registered
2006: Comprehensive overhaul design, research and development, manufacturing and sales system
2007: SoundMAGIC's first earphone sold overseas won a four-star recommendation from the influential magazine "WHAT Hi-Fi"
2009: The SoundMAGIC PL11 earphones received a five-star recommendation from the world-renowned magazine "Stuff"
2010: The SoundMAGIC PL50 received five-star recommendation from "Stuff" and created a best-selling myth
2011-2013: The SoundMAGIC E10 has been voted "Best In-Ear Headphones Under £40" by WHAT Hi-Fi for three consecutive years
2014-2015: SoundMAGIC E10S was voted "Best In-Ear Headphones Under £50" by WHAT Hi-Fi for 2 consecutive years
2016: SoundMAGIC E10C voted "Best In-Ear Headphones Under £50" by WHAT Hi-Fi
2018: SoundMAGIC E11 received five-star recommendations from "Stuff" and "WHAT Hi-Fi"
2019: SoundMAGIC launches the first closed-back HiFi headphone HP1000 with a unique design and an open-back sense of hearing
2019-2022: SoundMAGIC E11C has been voted "Best In-Ear Headphones Under £50" by WHAT Hi-Fi for four consecutive years
Our Top 5 SoundMAGIC Product Picks
Lastest SoundMAGIC Updates and News: